architecture - engineering - construction
About Whites & Creams
Whites & Creams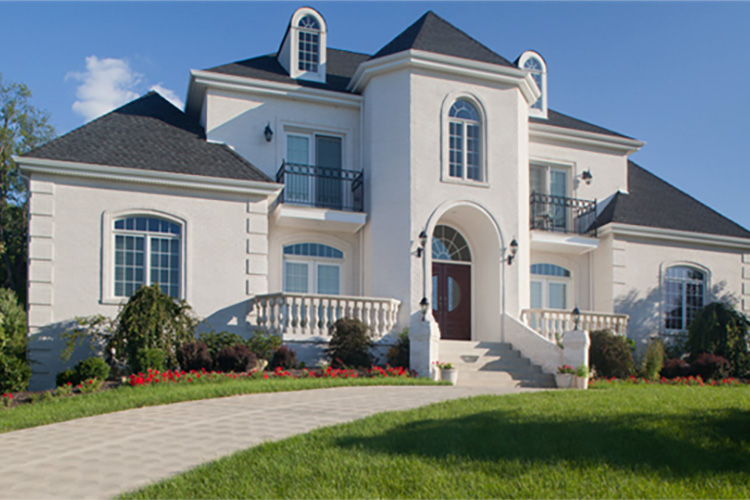 WHITE BRICK
White bricks offer a look that is both fresh and clean. Some white bricks are purely white; others have varying amounts of white mixed with natural tones.
White bricks are perfect to achieve a "shabby chic" style, but also look great in a more modern application. From rustic cottage homes to stately colonial educational buildings, white bricks go well with many different styles of architecture. Inside or outside, white bricks look timeless and beautiful.
Below are the varieties of white bricks that we offer. Click on them to take a closer look. Keep in mind that your computer monitor may not view the colors with exact accuracy, so viewing a sample in person is highly recommended.
To learn how you can see samples of our collections, or for any questions you may have, please Contact Us.
CREAM BRICK
Similar to white bricks, cream bricks gives a light, fresh appearance. Cream bricks work equally well in both commercial and residential settings. Lighter colored brick in general offer a different look from more traditional colored brick, making homes both unique and eye-catching. Cream, a beautifully neutral color, goes with almost any color scheme.
We offer five varieties of quality cream bricks, each with a different look and feel. Take a closer look at each one by clicking on the thumbnails below. You can also view homes that we have done in the past. Keep in mind that not all monitors view colors the same, and to ask to see a sample in person before making any decisions.
If you are interested in learning more, or would like to view a sample of our products, please Contact Us.
A SPECIAL NOTE ABOUT BRICK SIZE AND COLOR. Note that some of our naming conventions differ from industry standards on some brick sizes. For example, we use the term Jumbo rather than Engineer and Economo rather than Closure. On-screen colors may vary and are not necessarily precise or accurately representative of actual brick or mortar color. Selection should always be based on a sample.

Brochures | 3-Part CSI specifications | CAD details