architecture - engineering - construction
About HERMETIC™ Industrial Flooring
HERMETIC™ Industrial Flooring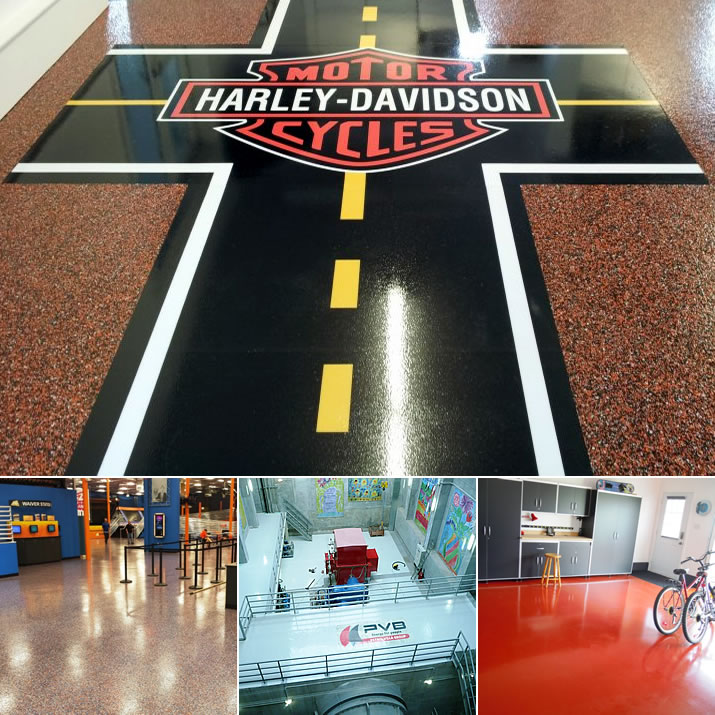 Restore, maintain and protect concrete floors with high performance industrial flooring solutions by Elite Crete Systems trade named, HERMETIC™ Industrial Flooring Systems. Maintenance supervisors and facility managers no longer need or worry about the look, cleanliness and condition of floors.
Our industrial flooring solutions are specified globally by architects, engineers, maintenance supervisors and facility managers. We provide solutions to flooring needs by structurally restoring the integrity of the surface, protecting against abrasions and chemical attack with a clean appearance.
Designed for industrial, manufacturing and warehouse facilities, these flooring systems are time tested and proved for long term durability. Our flooring solutions also provide a low maintenance finish string enough to take constant vehicular and heavy duty forklift traffic. Available in many colors, textures and options. Refer to the HERMETIC™ Flooring Systems for more detail.
With over 25 years of experience in the structural repair, industrial and marine environments, manufacturing facilities and more, we design from the substrate to the finished surface for long term performance.
Ideal For:
Industrial & commercial buildings
Manufacturing facilities
Warehouses
Pharmaceutical
Institutional
Loading dock areas
Airplane hangars
Auto service bays
Food processing & storage
Commercial kitchens
Laboratories
Showrooms
Veterinarian clinics
Freezers & coolers
Firehouses & police departments
Correctional facilities
Highways & bridge decks
Marine environments
Chemical plants
Primary & secondary chemical containment and splash/spill areas
Benefits of HERMETIC™ Industrial Flooring Systems:
Chemical & abrasion resistant
Additional high chemical resistant options
Non-slipanti-skid options for wet or oil saturated floors
Completely seamless and monolithic
Structural repair systems for cracks, spalls & joint restoration
Optional cove base & wall coatings
Patching, regrading & leveling solution included
Affordable & cost effective
Extreme durability for high traffic areas
Very low maintenance compared to other flooring products
Quick installation time means less down time
VOC free options – Being "Green" is important to us
Can be installed pre or post construction
For new or existing floors

Brochures | 3-Part CSI specifications | CAD details
News archive:
HERMETIC Flake Floors Make Great Color Flake Epoxy Systems (Jan 28, 2018)
HERMETIC™ Flake Floors Make Great Color Flake Epoxy Systems (Aug 16, 2016)
03900 - Concrete Restoration and Cleaning
03910 - Concrete Cleaning
03920 - Concrete Resurfacing
03930 - Concrete Rehabilitation
03 01 00 - Maintenance of Concrete
03 01 30 - Maintenance of Cast-in-Place Concrete
03 01 30.51 - Cleaning of Cast-in-Place Concrete
03 01 40 - Maintenance of Precast Concrete
03 01 40.51 - Cleaning of Precast Concrete