architecture - engineering - construction
About Backup Wall System
3-Part CSI specifications
Backup Wall System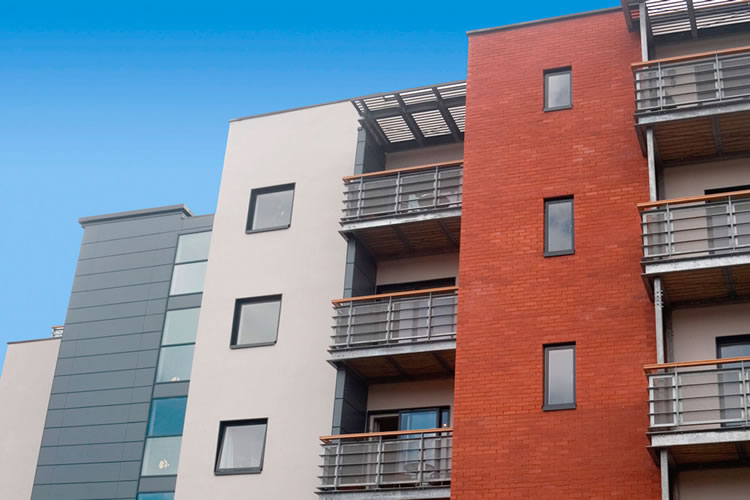 Different climates require different combinations of wall components for ideal protection and energy efficiency. StoEnergy Guard™ backup wall system was specifically created to align with the latest in building science and the new building code regulations that support both green building and moisture protection across all climate zones, from cold to hot and humid.
StoEnergy Guard™ Backup Wall System
A single-source, tested and warranted solution that complies with building codes
Building industry experts recognize the need for an air barrier, continuous insulation and better drainage in walls beyond today's typical construction. Industry organizations have written new codes to address the needs, and government agencies are enacting new policies to ensure compliance. More than ever, the time is right for StoEnergy™ Guard's proven backup wall protection.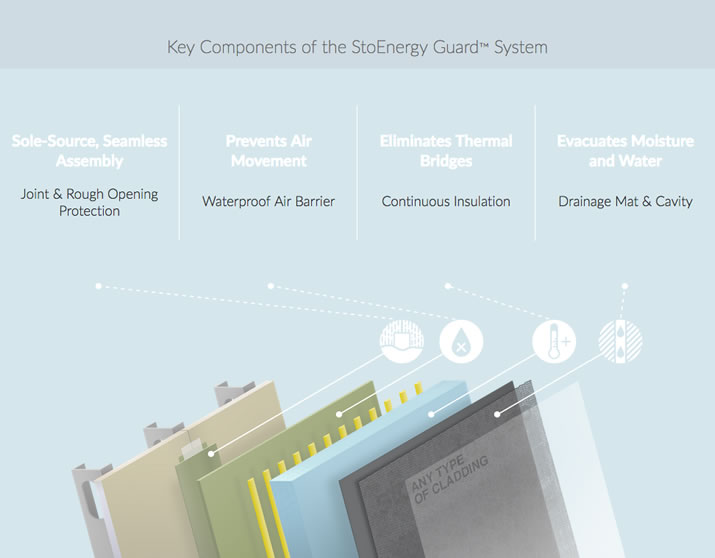 System Features
Waterproof Air Barrier
Protects the wall from moisture intrusion minimizing risk of water damage and associated repair costs.
High R-Value
Continuous insulation with high R-values provides significant energy cost savings by eliminating thermal bridging.
Flexible System
Components work in flexible combinations and for most cladding types (thin brick, stone veneer, vinyl siding, etc…).
Advanced Cavity Wall Design
Promotes drainage and drying behind almost any wall cladding.
No Mechanical Fasteners
No penetrating nails or screws to attach the insulation means no thermal bridging.
Code Recognized
Complies with both ICC and IECC code requirements for continuous insulation.
NFPA 285 Fire Tested Assembly
Tested as an assembly to meet NFPA 285 and other fire test criteria for steel frame with gypsum board and CMU.
StoEnergy Guard™
The StoEnergy Guard™ Backup Wall System provides the rough opening protection, waterproof air barrier, drainage and continuous insulation elements your walls need to be code compliant, energy-efficient and durable. This high-performing solution from Sto ensures high quality components and compatibility, and is backed by Sto's extensive system warranty.

07 27 26 - Fluid-Applied Membrane Air Barriers