architecture - engineering - construction
About SMART Flow Elbows Improve Air Flow and Reduce Energy Use
Brochures
SMART Flow Elbows Improve Air Flow and Reduce Energy Use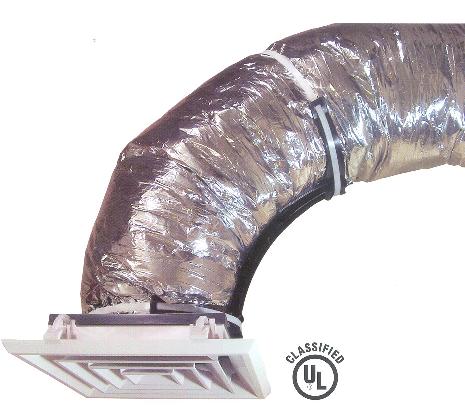 Elbow brace designed to form flexible duct into highly efficient 90-degree elbows.
Provides better airflow and energy savings.

Use of this durable elbow support decreases pressure drop by up to 500% over kinked flex duct saving a significant amount of energy costs.
Elbow Kit - Includes 2 elbows and 4 - 36" duct straps.

15810 - Duct
15820 - Duct Accessories
23 31 00 - HVAC Ducts and Casings
23 33 00 - Air Duct Accessories
23 33 46 - Flexible Ducts