3 Reasons Mantrap Portals Provide the Highest Level of Security Compliance for an Entry
Your physical security system must comply with regulations specific to your industry. A regulation that is of major concern to security managers is the requirement to restrict physical access to a building. A failure to comply with this regulation could result in a number of associated liabilities, ranging from physical harm to an employee or guest, to hefty fines and bad press. Managing the entry to the best of your ability is key to compliance regulations.
Universiade 2019: Penetron Enables International Student Sports Event
| | | |
| --- | --- | --- |
| | | When plans were made in Krasnoyarsk, Russia, to host the 2019 Winter Universiade sports event, the local Penetron team ensured that all new concrete structures, especially in the Central Stadium, would withstand the aggressive, sub-arctic climate. Construction work on the stadium was completed in December 2018. |
REFLECTOR™ Enhancer Flooring Systems
| | | |
| --- | --- | --- |
| The REFLECTOR™ Enhancer Flooring System is a specialty, high build, self-leveling, fluid-applied floor coating. Engineered for commercial, industrial and residential applications where a durable, long-lasting, aesthetically unique, easy to maintain and completely custom floor is required. Due to the unique and unrepeatable nature of these flooring systems, consult with a technical representative before installing or specifying. | | |
Bronze Aluminum Cable Railing
| | | |
| --- | --- | --- |
| | | Featuring: reinforced aluminum system withstands the tension of cable infill without bending; Bronze powder-coat compliments rustic, woodsy, and old-world surroundings while protecting the aluminum from the elements; Post-to-Post Handrail runs between posts, allowing the railing to follow the curves of the deck; Deck mount posts are easy to install; Field assemblies have a low-profile look with no bulky turnbuckle. |
7 Steps to Create a Contemporary Bathroom Which is Easy to Clean
| | | |
| --- | --- | --- |
| In this article, we dish out to you 7 steps to create a contemporary bathroom design which is not only stylish but also easy to clean! | | |
How Lightweight Planters Can Lower Your Costs
| | | |
| --- | --- | --- |
| | | Extra-large planters are used for the instant "wow" factor in many landscaping designs. However, the cost of these heavy duty planters, shipping and handling, and installation can be astronomical. TerraCast ® creates products with usability in mind to make the process easier at the job site. With our lightweight planters, the cost of shipping is more affordable and they can be moved by hand. |
Custom Laser-Cut Decorative Metal Panels
| | | |
| --- | --- | --- |
| A large global construction company was under extremely tight scheduling constraints to complete a Five Star hotel. The project required several complicated designs that included custom developed patterns, mirror polished grilles, a large complete radius floor grille and geometrically shaped lobby center piece grilles. | | |
Benefits of specifying complete masonry veneer wall systems
Why moisture management matters in a complete masonry veneer wall system. Benefits include a much faster design and specification process, proven component compatibility, faster component installation and better performance, plus the peace of mind that comes from knowing all components are proven compatible and will perform as specified.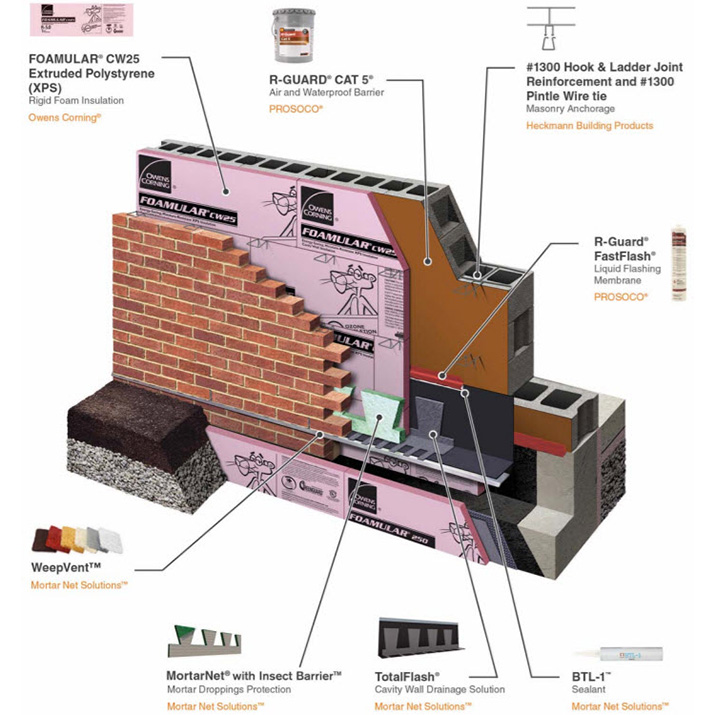 AECinfo.com - Your Source of Building Products Information