The History and Innovation of Weather-Resistant Substrates
Extended Exposure Meets Its Match.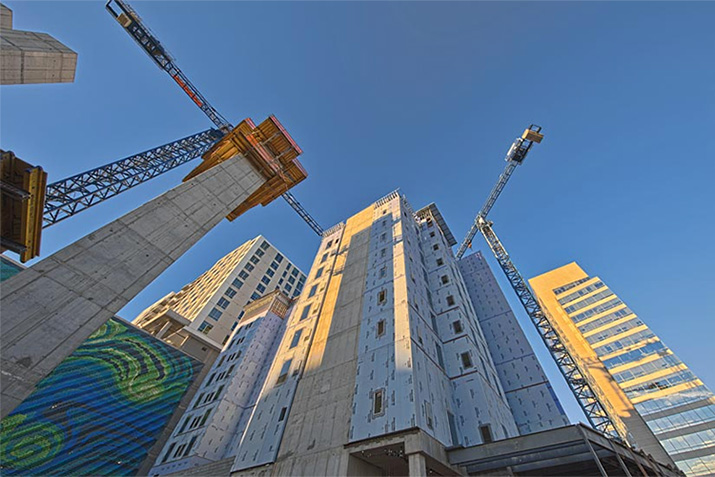 Exploring color in architecture
It's no secret that color provokes emotion. Warm colors, such as those that are bold in appearance like red or yellow, promote positive emotions and are often found in the signage of retail brands. Cool colors, like green and blue are meant to calm and are said to make a space feel larger.

The use of color is viewed quite differently by many in the world of architecture. Some consider it secondary to building form and structure, with architecture critics referring to color decisions as personal in nature, difficult to discuss, and hence inconsequential.

To read the full article by Sto Corp. on Exploring Color in Architecture, please visit: http://blog.stocorp.com/2019/03/exploring-color-in-...
Control the Sun with Sunshades: How to shade Southern, Southeastern/Southwestern, Eastern and Western exposures
| | | |
| --- | --- | --- |
| The primary purpose of a sunshade is to control the amount of direct sunlight through your building's windows. The benefits can be found in so many articles that we will not go into them here. The intent of this page is to show you how it works and give you insight into designing a louvered sunshade system that is right for your building, whether it is to be located in Houston, TX or Minneapolis, MN. The explanation can be as simple or as complicated as we want to make it. We opted for simple, yet effective. We will cover these topics: Where to shade How to shade Southern exposures How to shade Southeastern/Southwestern exposures How to shade Eastern and Western exposures | | |
Transform ordinary spaces into stunning spaces with railing infill options
| | | |
| --- | --- | --- |
| | | Alternative infill solutions are growing in popularity as architects, builders and homeowners look for creative ways to personalize and differentiate spaces. Beyond being functional, infill can add an element of style that ties together the outdoor living space and the home's design aesthetic. Here are a variety of railing infill options that deliver style, function and safety. |
Painting a Bedroom to Look Like Polished Silver
| | | |
| --- | --- | --- |
| Burnished metallics wrap a cavernous master bedroom into a warm, cozy embrace. | | |
Security Entrances for Indoors or Outdoors – or Both
You have a team of security guards, an ID card system in place, and a top-notch video surveillance system. Your facility is secure, right? Not so fast. While those security solutions are solid and necessary to help you to mitigate security risks, it is important to ensure that your entrances are secure, as well. After all, every door or entrance is an opportunity for someone to get in to your facility and cause harm.

Security entrances have become an essential tool to secure people, property and assets. This is true whether they are used indoors or outdoors, but not all entrances can handle both applications. Here are some types of security entrance solutions that can function indoors, outdoors – or both.
T-Flex® – A Non-Lead Shielding Alternative
| | | |
| --- | --- | --- |
| The T-Flex® Shielding range is a line of new radiation shielding materials, that will save you time and reduce installation frustration! No longer compromise on shielding effectiveness when protecting those difficult to access areas. T-Flex® Shielding is the industry's preferred non-leaded shielding alternative. It provides maximum shielding effectiveness while still keeping the weight to a minimum, allowing you to reach your advanced ALARA program goals. | | |
Influx in healthcare and senior living means big opportunities for architects
The need for senior living and healthcare facilities is greater than ever with an aging population and changing needs in health services. How can architects and emerging professionals rise to the occasion?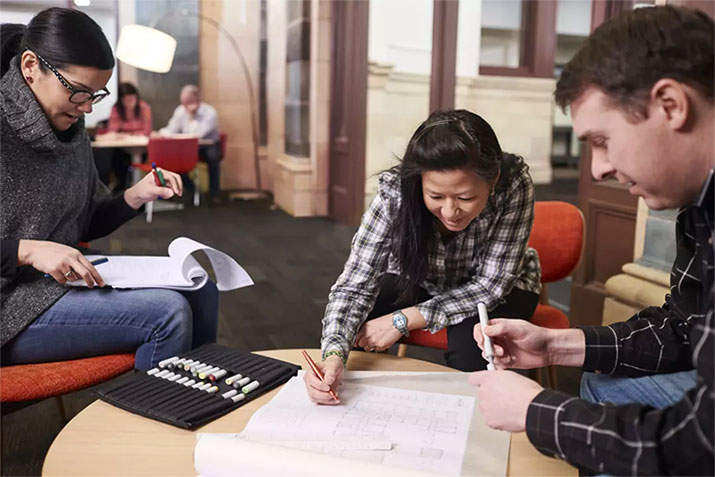 AECinfo.com - Your Source of Building Products Information