architecture - engineering - construction
About New Monona Series
New Monona Series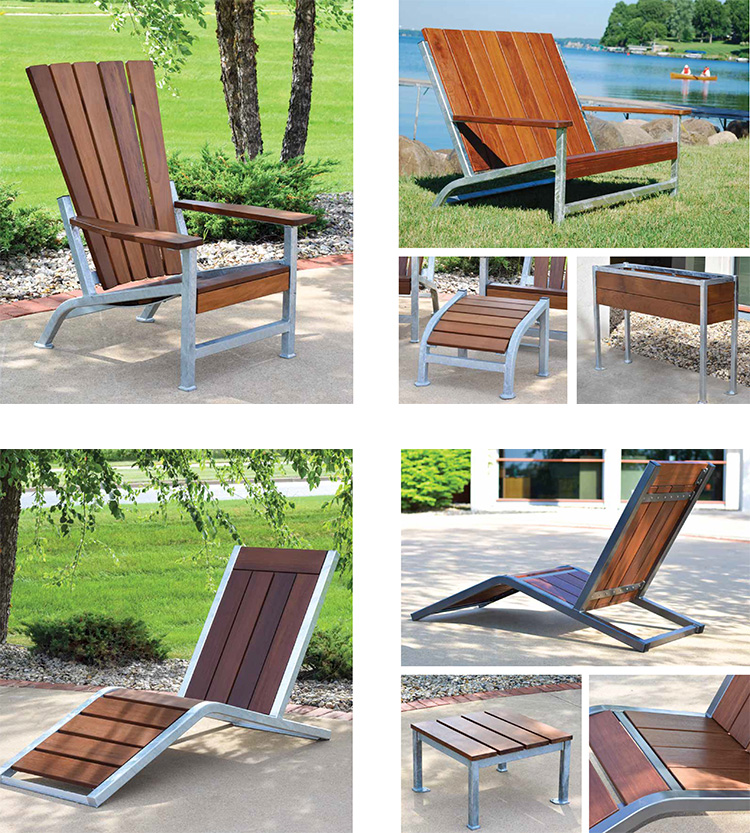 It features top-notch materials and has a fully welded steel tubular frame. The series materials feature Accoya, Ipe Wood, and Recycled Plastic profiles. The Steel frame can be finished with powder coat paint or hot dip galvanize.

Wood
Accoya®:
Accoya® wood is sourced from sustainable forests and manufactured using acetylation modification process. Its properties exceed those of the best tropical hardwoods and it can handle the most demanding jobs.

Ipe:
Pronounced "ee-pay," this olive-brown wood weathers to a beautiful silver grey. Three times harder than oak, ipe is the perfect choice for outdoors, where it resists harsh weather, heavy use, and vandalism.

12 46 13 - Ash Receptacles
12 52 13 - Chairs
12 93 00 - Site Furnishings
12 93 23 - Trash and Litter Receptors
12 93 43 - Site Seating and Tables
12 93 43.13 - Site Seating