architecture - engineering - construction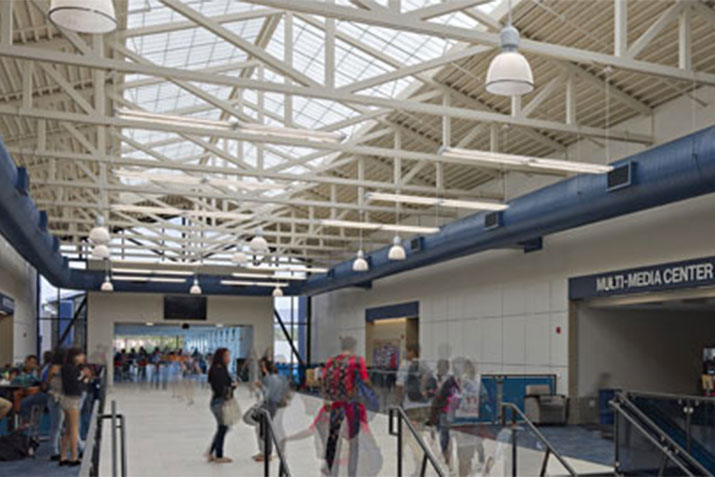 When Las Cruces High School, the oldest high school in Las Cruces, New Mexico, needed an update and expansion, emphasis was placed on carving out new classroom space, more administrative space, a new library, a performing arts center, and a pedestrian bridge connecting the old and new sides of the facility.
Daylight and natural light also play a crucial role in the design, and along with wide expanses of glass is a large Guardian 275® translucent skylight. The image above shows how this main corridor and gathering area gets a substantial amount of soft, diffuse natural light courtesy of the ridge skylight, and how it makes the entire space feel open and welcoming. The natural light also limits the need for artificial lighting during peak sun hours (when students are most often using the facility), which can bring a fair amount of energy savings.
Translucent panel skylights are a great solution for education facilities, especially since schools often feature interior areas that don't have access to exterior walls and traditional windows. A properly designed and implemented skylight can transform a space from dull and dark to eye-catching and bright – and ultimately give students a place where they want to gather and learn. Translucent panel skylights are also cost-effective, and effectively block hot-spots from wreaking havoc on students and staff as well as keeping glare from making it hard to read both printed pages and computer screens.
Designing daylighting solutions for a school but aren't sure where to start? We'd love to help you solve your design challenges! Call us at 888-759-2678, email sales@majorskylights.com, or check out our Architectural Consulting page and let us know how we can work with you to add beneficial daylight to your next education facility project.
Company: Major Industries Inc.
Product: Guardian 275® - Translucent Panel Skylights & Curtainwall
Source: https://majorskylights.com/2018/04/daylight-learning/
Tags: Architecture | Roof | Skylights | Windows
---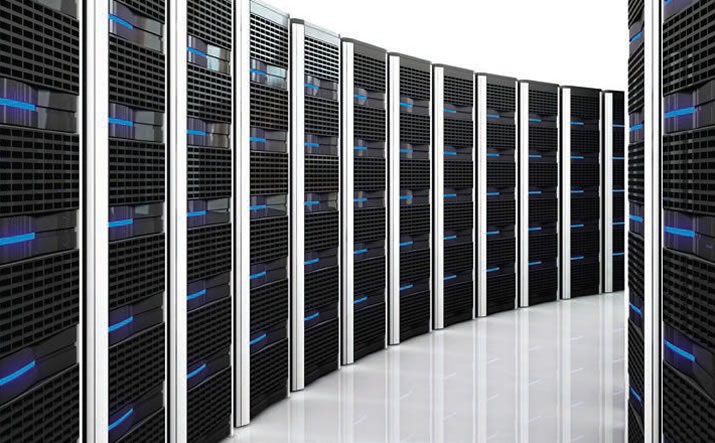 The Natural Resources Defense Council states that Data centers can be regarded as the back bone of a modern economy serving businesses and communications. Defending data means not only protecting it from Mother Nature but also giving back to her with sustainable designs. A question that must be considered during the design of a data center, is 'How likely could the facility be compromised in extreme weather conditions such as tornadoes and hurricanes?'
When evaluating potential HVAC equipment it is advisable to use FEMA rated louvers and grilles. FEMA rated grilles and hurricane-resistant louvers have been tested against high windloads and large missile impacts. Outside air control dampers can seal up the center when necessary to reduce humidity and heat.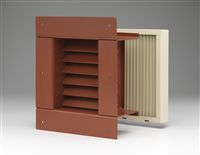 Ruskin's XP500S Extreme Weather Grille protects wall penetrations from flying debris caused by tornadoes, hurricanes, and severe storms. This type of protection is critical in the design of Community Shelters (ICC-500) and Safe Rooms (FEMA 361). It offers designers a ventilation solution for their near-absolute life safety requirements. The heavy duty grille can be mounted internally, externally, or in conjunction with other louvers providing protection and certified performance. Rated for an industry leading 266 psf windload, the XP500S Grille meets or exceeds the building envelope protection requirements while complementing the construction of data centers.
Relevant Certification
FEMA P-361
Safe Rooms for Tornadoes and Hurricanes
http://www.fema.gov/fema-p-361-safe-rooms-tornadoes-and-hurricanes-guidance-community-and-residential-safe-rooms
ICC-500
ICC/NSSA Standard for the Design and Construction of Storm Shelters
http://www.iccsafe.org/cs/standards/IS-STM/Documents/2013Dev/ICC500-2013_PC1.pdf
Company: Ruskin
Product: Louvers
Source: http://www.ruskin.com/News-Articles/entryid/705/Data-Center-Protection
Tags: Grilles | Hurricane | HVAC | Louvers | Safety
---
Many organizations spend a great deal of time and financial resources in making the entrances to their buildings artistic and beautiful, with designs and materials that inspire awe. They may work with an architect, engineer, or building contractor and ensure compliance to NFPA safety and fire guidelines regarding egress, along with the desire for user convenience and an overall aesthetic design. Often, they select standard swinging doors to make it more convenient for employees, visitors and vendors to enter. For security, they employ security officers to stand guard.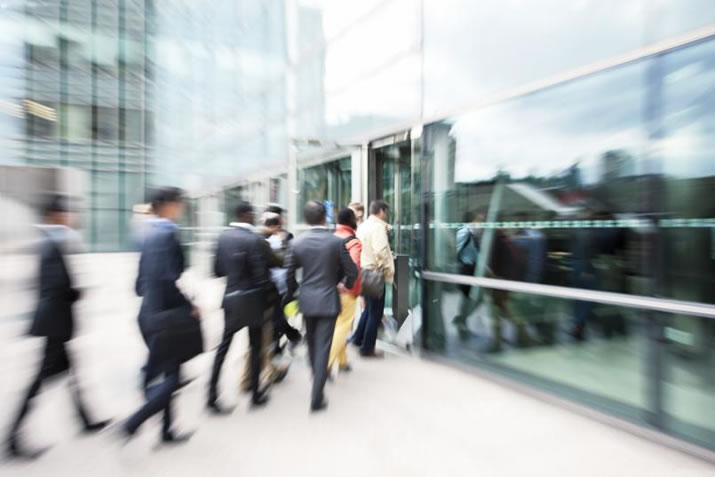 Standard Swinging Doors Introduce Risk
Unfortunately, there are a number of troubling issues surrounding the strategy mentioned above. Security officers are human and subject to distractions, absenteeism, fatigue, being spread too thin or overwhelmed during busy periods. No security officer can reliably "prevent" an intrusion incident at all times and in all locations – in fact, the term "social engineering" was coined to refer to commonly used techniques for getting around security officers. That introduces risk to the enterprise.
And a standard swinging door is often the choice when organizational management is under-informed of the security implications of that selection. The decision makers may also not have any security background. Swinging doors do not, and cannot, prevent unauthorized intrusions, and thus they place an organization squarely in the chain of liability should an intruder cause harm or physical or data loss.
Failure to Meet Physical Security Regulations Results in Fines and Penalties
The lack of clarity around how an entrance is designed and secured not only increases physical and cybersecurity risks, it also places a company at risk of liability that can lead to crippling fines and penalties. Laws and regulations such as HIPAA, HITRUST, PCI Data Security Standard, NERC CIP, FERC, FISMA, ISO, FDA, TAPPA and others have maintained a cyber-heavy emphasis. However, today virtually all regulations mandate some form of physical controls that address unauthorized entry and the control of access into a facility. Non-compliant firms may be subject to significant fines and other actions. Below are a few examples:
NERC Violation
As an example, electric utilities are subject to NERC CIP 14 5-6, which works to ensure the reliability of the North American power system. One utility was recently fined $1.7 million when NERC found a number of violations, including three perimeter doors that had been altered so they didn't lock "so people could enter without the burden of security," among other issues.
HIPAA Violation
Healthcare businesses must comply with HIPAA regulations regarding the protection of patient health information, including limiting physical access to the data. Individuals that knowingly obtain or disclose such information face criminal penalties including jail time. Even if a firm violates HIPAA rules unknowingly, they are still subject to fines up to $50,000 per violation, up to an annual maximum of $1.5 million. Firms that are negligent in protecting their physical points of entry could be found responsible for disclosures perpetrated by intruders.
GLBA Violation
Any firm that involves financial services, from banks to mortgage lenders to car dealers, has to comply with the Gramm-Leach-Bliley Act, or GLBA, which requires firms to take steps to protect the privacy of customers' financial data, including the development of a written security plan and "a thorough risk analysis" to protect the data. Non-compliance carries a fine of $100,000 per violation and includes potential jail time of 5 years. As is the case for HIPAA, firms that are negligent in their physical security could be found non-compliant.
Security Entrances Mitigate Risks and Liabilities
Security entrances are designed to prevent unauthorized intrusion and meet regulatory compliance. They provide for a range of assurance levels, from models designed to support guarded entrances all the way up to unstaffed entrances with very high security levels. High security entrances actually eliminate tailgating while ensuring, through biometric authorization, that the individual entering the facility is the one who is authorized – and not another person carrying their credentials. In every case, security entrances mitigate unauthorized entry while allowing for two-way traffic and emergency exit. When unauthorized entry is addressed, several risks are mitigated at once – including both the physical and cyber security threats. From a liability standpoint, blocking intruders reduces the risks to the personal safety and security of staff, visitors, and anyone else in the facility.
The entrances of your facility must be considered as part of your whole security solution, in the planning phase and then in an ongoing way. This is the best way to address and mitigate risk and avoid any potential liabilities, compliance violations, and expensive fines.
Written by Pierre Bourgeix
Pierre has over 20 years of solutions selling and consulting experience in the security industry, most recently as the owner of his own consulting company, ESICONVERGENT LLC. Pierre has an MBA in Business Administration from UCLA Anderson School of Management and resides in Cleveland, Ohio.
Company: Boon Edam Inc.
Of: Pierre Bourgeix
Source: http://blog.boonedam.us/regulatory-compliance-how-the-lack-of-clarity-around-the-entry-leads-to-fines
Tags: Access Control | Doors | Entrances | Safety | Security
---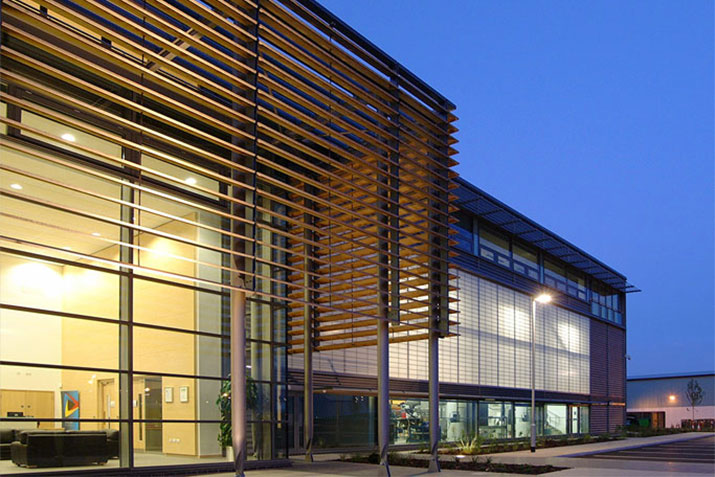 Daylighting is essential to any modern manufacturing facility as a proven way to increase productivity. Incorporating diffused natural daylight challenges architects to find creative ways to design aesthetically pleasing, yet functional and, in many cases, secure and protected spaces. Kalwall allows that creativity while meeting the most demanding manufacturing requirements for areas that need high visual acuity and visual privacy, in addition to reducing maintenance and energy costs.
Middle West Spirits
Columbus, OH, U.S.A
In addition to being a distinctive feature, Kalwall translucent sandwich panels provide the owners with a bright space for superior visual accuracy critical to monitoring and performing quality inspections within the distillery. Kalwall's daylight modelling service allowed the architects to design the building so that different elevations transmit different amounts of light to provide completely balanced, museum-quality daylighting™.

Design Prototyping and Testing Center
University of Sheffield, UK
Kalwall's highly-insulated translucent wall system is the centerpiece of the DPTC, which earned a BREEAM Excellent rating for sustainable building design, construction and operation. The building's mezzanine level is encased by Kalwall panels, engulfing the facility in naturally diffuse daylight. Rapid prototyping facilities and collaborative research parks are growing markets that benefit from our unique panel technology.

Woodward Aircraft Turbine Systems
Loves Park, IL, U.S.A
International manufacturer Woodward unveiled a 450,000-square-foot (137,000m) campus in Loves Park, IL that will employ over 2,000 people. Kalwall panels serve as a key architectural feature, providing a memorable backdrop to the main entrance, while bathing the massive workspace inside with diffuse natural daylight.

Advanced Manufacturing Research Centre with Boeing
Rotherham, UK
Creating an atmosphere of creativity and cooperation is at the heart of this 6,400-square-foot (1,950m) open-plan workshop. A Kalwall wall system dominates the sides of the building, creating a highly-productive atmosphere by bathing the workshop in diffuse natural daylight. More and more, Kalwall is being specified for high-tech manufacturing projects that include mixed-programs like office spaces, research labs, and manufacturing and warehouse areas.

Pfizer Hydrogenation Building | Janssen Pharmaceuticals
Cork, Ireland | Geel, Belgium
With vast amounts of natural daylight sought in many industrial buildings, Kalwall is a preferred choice because of the diffuse natural daylighting it allows in and the protection it provides. As with major pharmaceutical companies Pfizer and Janssen, installing explosion venting panels can save a building from implosion by immediately relieving pressure and limiting damage in the case of an explosion. Our FM rated panels are cable attached and are frequently a required safety feature in many manufacturing projects.

Company: Kalwall Corporation
Product: Wall Systems
Tags: Architecture | Design | Lighting | Skylights | Wall Panels | Windows
---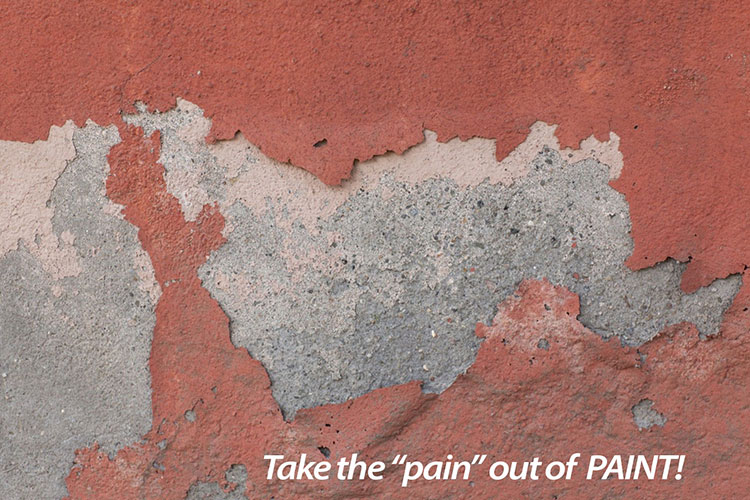 Stains penetrate and bond to surfaces, while remaining aspiratory - allowing moisture vapors to escape. Paints, however, rest on top of the surface, trapping moisture between the paint and the surface. In cooler climates, freeze/thaw cycles cause moisture to expand and contract, making paint blister and delaminate - ultimately leading to paint failure or what we call 'paintenance.'
Choosing the right provider for your project is as important as choosing the right materials. Nawkaw's expert color technicians are the most experienced and knowledgeable in the industry. We look forward to helping you achieve the perfect color for your projects.
Benefits of Stain
Penetrates and infuses color
Mold and mildew resistant
Vapor permeable
Will not chip, fade or peel
Precise color control for natural look
Color Solutions for Repairs and Remodeling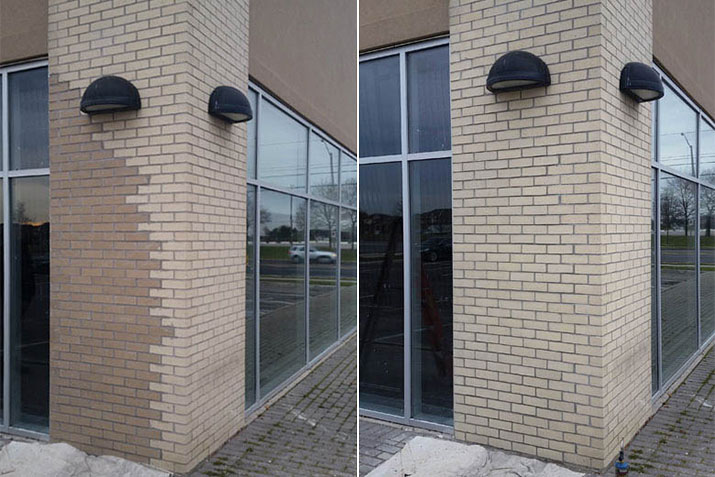 Remodeling and repairs are great ways to breathe new life into existing structures—but few things standout more than mismatched color! NawTone® stains allow our color technicians to expertly match the color of existing bricks, while allowing subtle textures to remain, yielding a natural look.
Unlimited range of colors
Ideal for blending new additions
Zero-maintenance color solution
Natural looking color
25-Year Warranty on product and labor
Color Solutions for Precast Concrete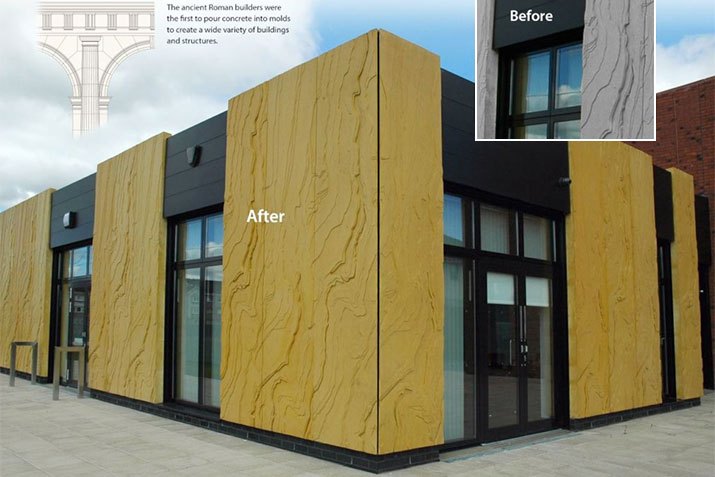 Precast concrete has been around since the Roman Empire. It continues to be a preferred construction method due to its strength, versatility, and efficiency. Nawkaw provides color solutions that are efficient and long-lasting too! NawTone® concrete stains penetrate and infuse concrete with permanent, zero-maintenance color, that won't fade, chip, or peel.
Color can be added on-site or at the precast facility
Low-VOC and Zero-VOC stains can help your project qualify for LEED credits
From opaque to semi-transparent, stains offer a tremendous range of colors and effects
25-Year Warranty on product and labor
Color Solutions for Adaptive Reuse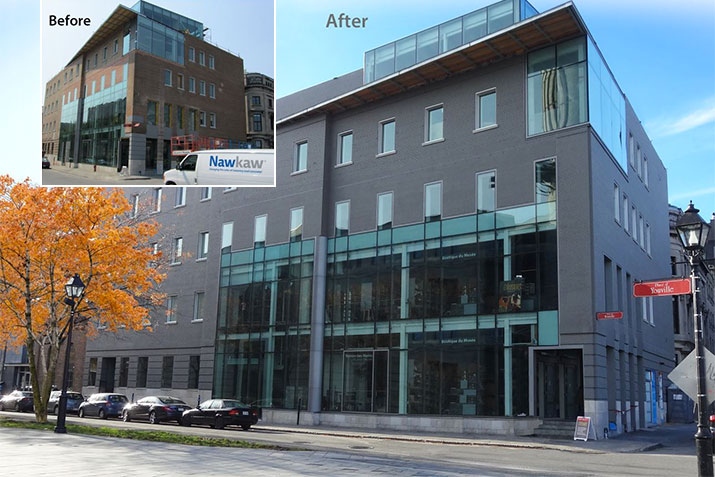 Communities are more enthusiastic than ever about repurposing existing spaces and adapting them for a variety of enterprises. It helps connect them to their history while providing functional spaces for work, play and life. NawTone stains are designed for use on brick, block, mortar, stucco, and natural stone. Whether a complete color change is specified, or a precise match is needed in a range of colors, our expert color technicians bring knowledge and artistry to the jobsite.
Revitalizing buildings, bridges, and other structures with color is a great way to ensure that urban areas—and communities—will thrive!
Company: Nawkaw Corporation
Source: https://www.nawkaw.com/paint-vs-stain/
Tags: Brick | Color | Concrete | Exterior Design | Finishes | Masonry
---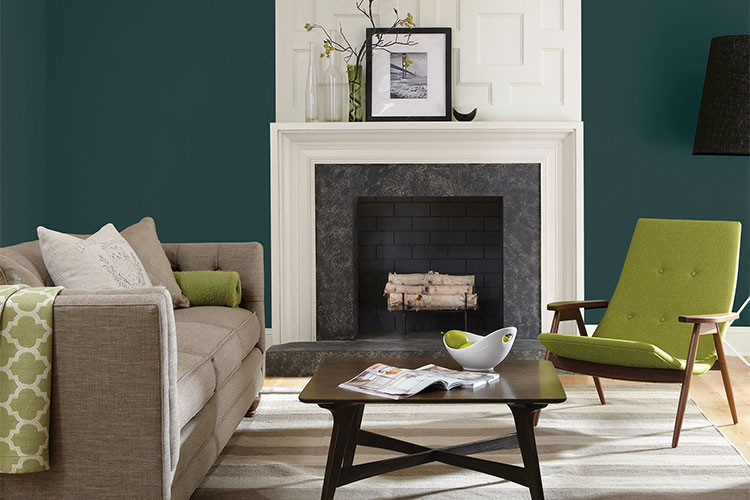 How designing with colors that resist definition will add a new depth of intrigue to any project.
It takes a lot of thought to describe Sherwin-Williams' Color of the Year, Oceanside SW 6496. It's a gorgeous blue, but there are captivating greens at work, too. It evokes the deep sea and the tones of a glacier. If an analogy could be made to a precious gem, it would be a stunning mix of stones — lapis lazuli and tourmaline, with a hint of aquamarine and a jolt of emerald. With all these metaphors it's clear that defining this color is …challenging.
But its almost indescribable nature is what creates the allure of Oceanside — an "in-between" color that is getting shining reviews from designers and color psychologists.
"In-between colors like Oceanside offer a sense of intrigue and sophistication, making me question the nature of the color. I study the spaces a bit more than if I'm in a room that features a more obvious or primary color," says Catherine Davin of Davin Interiors in Pittsburgh.
Using in-between colors in your own designs can create a distinctive space that helps décor sing. "A smoky, foggy, or misty background color that can't be described in one word allows you to 'blur' the edges of your backdrop so that something pure in front of it will stand out," says Roger Higgins of R. Higgins Interiors in Nashville.
That mystery and refinement is exactly what Sherwin-Williams' color experts had in mind when choosing Oceanside as the Color of the Year.
"It's a blend of three strong colors (blue, green and yellow), but also depth and hue," says Sue Wadden, Director of Color Marketing for Sherwin-Williams. "That's why color professionals and designers gravitate toward in-between colors. There is a strong connection to the mystery of these colors. They are not one thing or the other — they're both vibrant and soulful. An in-between color resists definition, because it can be different things to different people."
The overwhelming attraction to in-between colors — whether the blue-green Oceanside, a dusty grape or grayed-down green — is likely due not only to their aesthetic qualities, but also the moods they create.
"In-between colors kill the harsh edges of a room and tend to make them more relaxing places to linger," Higgins says.
Davin concurs: "Depending on the mix, in-between colors create a sense of equilibrium for your eye, which puts it at rest. This signals your brain to relax."
And when a brain is relaxed, powerful things happen.
"When I introduce myself to a seatmate in an airplane and they find out what I do for a living, they always ask me what color they should paint their home office," says color psychologist Dr. Sally Augustin. "I always tell them not to use saturated colors, but an in-between green. Different shades of green enhance creative thinking," Augustin says.
Adding blue to the green, as in the Oceanside shade, is a winning combination. "About 60 percent of people choose blue as a favorite color, which I think has to do with the fact that we enjoy water." Augustin says that color theorists have studied how our brains evolved and processed color information. In our past we liked blue skies because that meant a clear, good day for hunting and gathering.
As complex as in-between colors may be, they work in just about any space.
These shades are so versatile that they can be used in everything from uber modern to more traditional homes. Oceanside, for instance, would work in a rustic mountain house or a contemporary beach house. "In-between colors add dimension and character without dominating or complicating a space," Davin says. "I never like it when a color jumps off the wall at me."
Like the perfect party guest, these colors are not too loud, but definitely not boring. They also can call to mind both conventionalism and casualness.
In Wadden's own home, you'd be pressed to find a pure color. "Every single color in my home is an in-between color," she says. "From bronze to oxidized yellow to muddy browns and terra cottas. Picture a rusty old car — those are the colors in my home."
Her favorite in-between tone? "Anonymous SW 7046 — it's a warm, rich gray/brown," Wadden says. "Sometimes it looks gray, sometimes brown, sometimes green. I have it on the exterior and interior of my home. It's chameleonic — it looks amazing no matter what the landscape delivers."
An array of whites, too, fall into the popular in-between category. When you see Egret White SW 7570 on a paint deck, it looks subdued and nondescript with a hint of greige, neither gray nor beige. On the walls, it has enough depth to pop off of a white trim or it can play beautifully against any other color.
Try these in-between colors in your next project
Company: The Sherwin-Williams Company
Product: Interior Paints
Of: Megan Swoyer
Source: https://www.sherwin-williams.com/architects-specifiers-designers/inspiration/styles-and-techniques/sw-art-in-between-colors
Tags: Coating | Color | Finishes | Interior Design
---
There are many reasons to repair or replace your mailbox system... maybe it has sustained some damage; maybe you are remodeling the area where it is located; or maybe the next generation mailboxes have security that is far superior to what you are currently using. Regardless of your reason, it is important to understand when it is acceptable to simply replace the existing mailbox with the same type of box, and when you are required to upgrade your mailbox system altogether.
For decades, the old style vertical and horizontal mailboxes, which were designed to meet the USPS STD-4B regulation, were the gold standard for centralized mail delivery. Since that regulation was written in 1975, changes in mailbox security and postal regulations have superseded this regulation.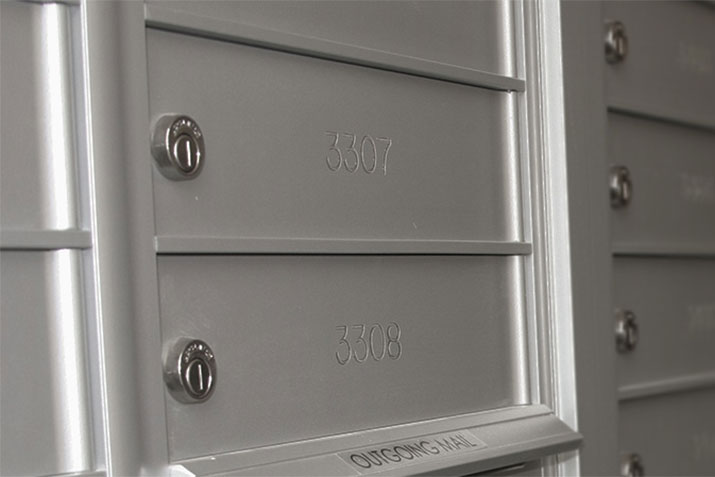 Vertical mailboxes are for replacement only and shouldn't be used in new construction
Today, if you simply want to replace your mailbox unit and will not be disturbing the wall opening where it is installed, the U.S. Postal Service (USPS) will allow you to swap the mailbox with an identical style box — which is one of the reasons these older style mailboxes are still available on the market today. But, if you have plans to adjust the location or size of the installed mailbox due to renovation, or if your project is part of new construction, the USPS mandates the use of USPS STD-4C equipment.
A similar situation exists for the pedestal-mounted cluster box units. The introduction of Neighborhood Delivery Cluster Box Units (NDCBU) became very popular, but is now three generations old and obsolete. These units had steel pedestals that were prone to rusting and had minimal security.
NDCBUs are no longer permitted for replacement or new installations
Unlike the vertical and horizontal mailboxes, replacement of these units requires different equipment. Any change needed to these types of mailboxes would require the use of the "F" series cluster box unit (CBU), which has far superior durability and security. This current style CBU also has convenient parcel lockers and outgoing mail collection, features the obsolete NDCBU did not have.
Regardless of the type of mailbox you are looking to replace, it is always a good idea to contact your local postal authorities first — this will help ensure mail service is not disrupted for your tenants. If you need help identifying the type of mailbox you want to replace, simply visit our site, www.florencemailboxes.com/replacement to learn more, or email a photo to us and our customer service staff will be happy to help you not only identify the mailbox you have, but find a suitable replacement as well.
Be sure to check back next week when we will look at the care and cleaning of your mailbox and how to make minor maintenance repairs that will help ensure your mailbox enjoys a long life!
Company: Florence Manufacturing Company
Product: STD-4C Mailbox Suites
Source: https://www.florencemailboxes.com/blog/repair-replace-or-upgrade-what-do-outdated-mailbox-system
Tags: Interior Design | Mailboxes
---
Once relegated to storing console televisions and video cassettes, flipper and pocket doors have made a resurgence in space-saving designs. If you haven't considered or may be totally unfamiliar with, these types of entries, you could be missing out.
Here's a quick overview.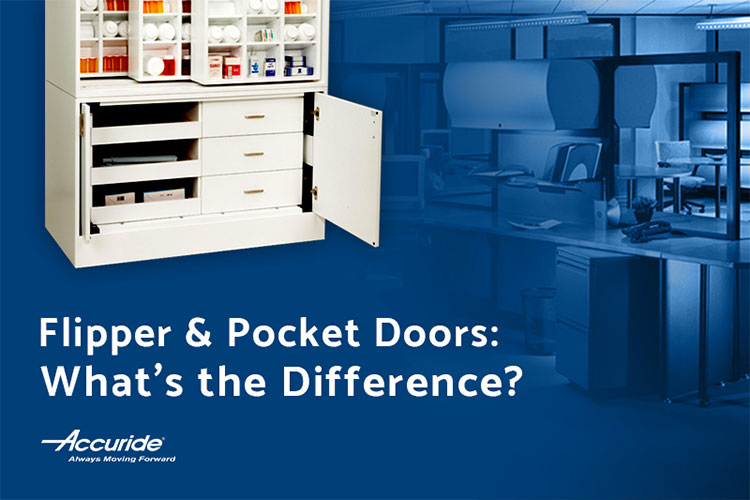 Flipper Doors
A flipper door is a hinged cabinet-level entry with a door that lifts ("flips") open and retracts out of view—like a garage door. Like conventional drawer slides, these openings use ball bearing systems to slide open or closed. This retractable opening allows for easy access to contents and keeps the door from being in the way. Unlike many conventional drawer slides, however, the members on these slides don't disconnect.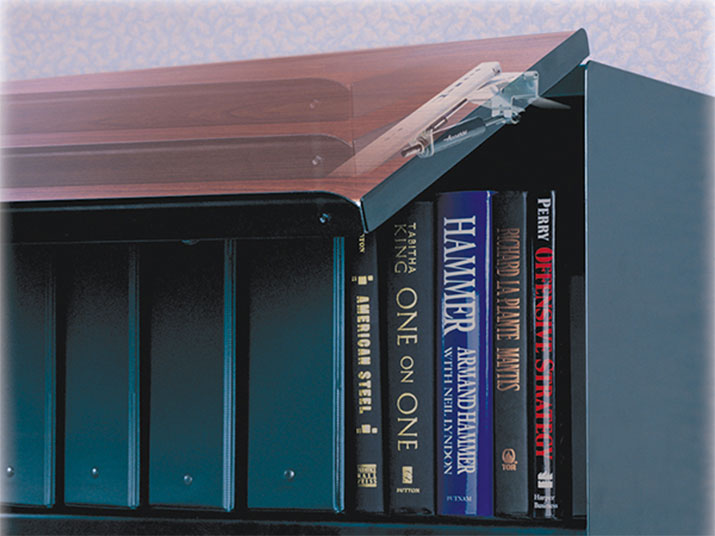 Flipper doors are commonly used as overhead storage in kitchens, media centers, garages, and offices.
Flipper doors are often used for overhead storage in homes and offices, but some innovative designers have used them to help conceal appliances to craft a clean space without exposed hardware. The 1155 Easy-Down is an example of a flipper door slide with a mechanism that brings doors to a gentle close.
Pocket Doors
Similar to a flipper door, a pocket door uses a ball bearing or track system to slide doors out of view. The difference is that pocket doors open outward, like a traditional door, but then retract into the cabinet space. Because pocket doors retract into cabinetry, they don't occupy space that traditional pull-out doors do when they're open.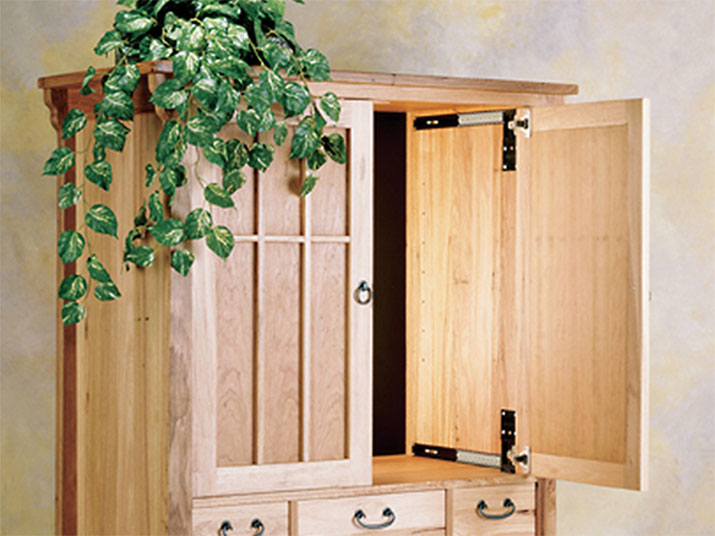 Pocket doors are commonly used on armoires, display cabinets, and entertainment centers.
Pocket doors can be used in pantries, media centers, armoires—virtually any casework or millwork with a door application that opens outward. The Accuride 1234 is an example of a ball bearing slide for pocket doors.
Specs & Options
Pocket and flipper door slides come in a wide array of specs, sizes, and variants.
Some models, such as the 1145 Flipper Door Slide, may offer polymer bearings instead of steel for silenced movement. Some models of flipper or pocket door slide may also offer optional features, such as soft-close (as with the 1155 Easy-Down Flipper Slide) or push-to-open mechanisms.
Cabinet-level pocket and flipper door slides tend to be light-duty. Accuride models, for instance, generally support doors weighing 20 to 30 lbs., with max vertical (for pocket) and horizontal (for flipper) sizes up to 42 in.
The exceptions are the 1332 and 1432: These pocket door slides use an innovative cable system to maintain stability and support doors up to 78 in. tall and weighing 75 lbs.
This 3D video shows how Accuride movement solutions, including flipper and pocket door slides, can create a space-saving environment.
Regardless of which movement solution you choose, pocket and flipper doors provide you with a great space-saving solution for your kitchen, living room, or office.
Accuride offers a full range pocket and flipper door slides, as well as accessories. Whether your application is a light duty or one that needs soft-close, visit Accuride's Pocket and Flipper Door Page to see a full range of solutions.
Company: Accuride International
Source: https://www.accuride.com/blog/products/flipper-doors-pocket-doors-difference/
Tags: Doors | Furniture | Interior Design | Slides
---
Cal Poly Dexter Patio Design
Educational design is evolving and a trend to more flexible learning spaces is evident. The learning environment is moving beyond the classroom walls and emphasis has been put on the quality of and access to outdoor spaces, to create balance between the indoors and out.
"Studies show that classrooms with views to natural elements such as trees and shrubs greatly increase the occupants' cognitive ability. One study measured that a person who spends 15 minutes walking through a park-like setting increased memory and attention performance by 20 percent. In addition, access to nature can lower stress levels, improve a student's ability to focus and improve mood".1
Maglin Site Furniture has worked with many post-secondary institutions to develop indoor and outdoor spaces. Jill Roberts, Maglin's Sales Manager states "Students are our future customers. It's always exciting to see how campuses are evolving over time and Maglin's goal is to evolve our products to fit these sites. We want to provide amenities that make campuses inviting and encourage students to enjoy campus life...outside!" In addition, Maglin also sees value in building relationships outside of this realm.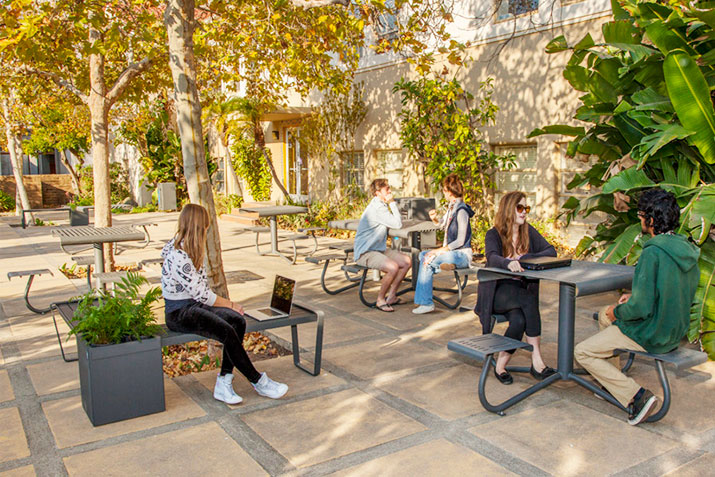 CalPoly students enjoying Maglin's furniture
In 2015, while visiting Chicago for the annual American Society of Landscape Architects (ASLA) trade show, Ian McAskile (President and CEO of Maglin Site Furniture) met Omar Faruque, the Chair of California Polytechnic State University's (Cal Poly) Landscape Architecture Department. With a common interest in the natural and built environments, the two saw opportunity for Maglin and Cal Poly to collaborate in a way that would benefit the school and the learning experience – a design contest challenge.
McAskile says, "Maglin is always looking for unique opportunities."
Cal Poly's Dexter Patio sits between the Walter F. Dexter Building and the Dexter Lawn, a major student hub on campus. In need of an update, McAskile and Faruque saw the patio as an opportunity to create a hands-on project for students. By providing project specs and design constraints, Maglin Site Furniture would challenge Cal Poly students to design a new exterior floorplan for the Dexter Patio. McAskile described the contest as "An opportunity to give students entering the landscape architecture profession a different slant on projects by working with specific requirements as they would in the industry."
Studies show that classrooms with views to natural elements such as trees and shrubs greatly increase the occupants' cognitive ability.
The challenge was accepted! Maglin Site Furniture would donate $25,000 in product to a redesigned Dexter Patio, using Maglin's flexible Lexicon series. Cash prizes would be awarded for the top three submissions and the floorplan designs would be displayed in Maglin's tradeshow booth at ASLA 2017, in Los Angeles.
By utilizing Maglin's online product resources, and reaching out to Maglin Sales and Design representatives, students created floorplans that reflected budget constraints and use of multiple Lexicon components, as well as recognition of pre-existing patio features. After careful consideration, the judging committee selected the top 3 winners: third place, Sofie Assi and Christina Du Mont; second place, Isaiah Rapko; and first place, Piper Tulley.
Tulley's design was selected for its "careful consideration of pedestrian traffic, successful intermingling of new furniture with existing pieces and the use of rectangular and circular forms." As a second year Landscape Architecture student, Piper Tulley is excited about her work right now. After seeing the final installation of the Lexicon components in the Dexter Patio, Tulley said, "Today I got to see my design, actually installed! It was so absolutely incredible, I can't put it to words!"
Maglin Site Furniture is always looking for new and unique opportunities to enrich educational experiences. Create a collaborative approach to active learning by transforming your exterior campus with Maglin's Standard product offerings, or create a design distinctive to your site.
[1] Educational design taking lessons from tech firms
Company: Maglin Site Furniture
Source: http://maglin.com/eNews/January2018.html
Tags: Architecture | Furniture | Landscape Design
---
Earth Shield® has solved a long-standing problem for engineered concrete structures with circular protrusions, such as columns, pipes, piers, and pilasters. The problem: how to permanently seal the concrete joint when cast-in-place concrete is formed against an existing circular member.
The Earth Shield® system functions as an internal dam, centrally located within the cast concrete, to stop aggressive chemicals, solvents and hot petroleum oils from penetrating the joint. By preventing the passage of hazardous liquids the Earth Shield® provides facility owners, engineers, and contractors with the necessary EPA-mandated containment compliance (EPA Title 40 CFR 265.193). Of course, the system prevents the passage of water as well. The mechanical properties of the polymer, plus the tear-web design of the JP320L and JP621L profiles, enable the waterstop to function equally well in isolation and construction joints.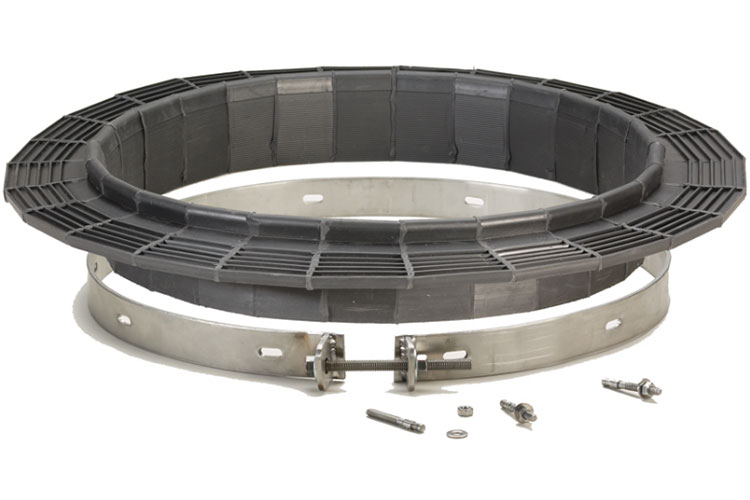 Earth Shield® Part No. JP329LC1
Company: JP Specialties, Inc.
Source: https://www.clearslide.com/view/new/mail?iID=gns2KKbH7drC4P25PKww
Tags: Building | Concrete | Construction | Engineering | Waterproofing
---
In this video we are talking about Ceiling Tiles. Installation methods, styles, materials, colors, and sizes. Everything you'll need to know in order to select your perfect ceiling tiles.
What is a ceiling tile
Modern decorative ceiling tiles have become very popular. They enhance the look of your room and can get your space to match your desired look and style. Ceiling tiles are easy to install and most likely you can even do it yourself with some basic tools like scissors and adhesive. Saving hundreds or even thousands on installation costs.
Installation methods
There's three main installation methods that include Drop In, Glue Up, and Nail Up. Depending on your current ceiling you can choose an installation method that works best for you. There is a right tile for every ceiling.
Styles
There's a big array of ceiling tiles that come in many different styles, and there's a tile that can match your room's decor to enhance the look.
Materials
When it comes to Ceiling Tiles you have several materials to choose. From Aluminum and Tin to Foam or PVC, with other great material options available. You can choose Ceiling Tiles that are water resistant, fire rated, durable, or lightweight. When choosing your ceiling tiles, you'll want a tile you can handle and install with confidence.
Color
Ceiling Tiles come in an assortment of colors depending on the specific tile you are considering. Most likely you can find a tile that matches your color requirements. If you don't, there's no need to worry. You can also paint some ceiling tiles to match your needs.
Size
Most ceiling tiles come in a few standard sizes varying from 16x16 inches to 24x48 inches. With the 24x24 inches being the most popular size since it falls right into existing drop in ceilings. They are easy to customize in size. Using basic cutting tools like scissors or razor knife you can make your installation process quick and easy to customize for your size.
Finishing
When installing new ceiling tiles is important to take into consideration additional materials you may require in order to complete your project. Utilizing the right adhesive will ensure your tiles stay in place for years to come without damaging the tiles. Once you have installed your ceiling tiles you can use crown molding or grid strips to finalize your new ceiling's look.
There is a right tile for every ceiling. Knowing what to look for will let you buy and install that tile with pride and confidence.
How to buy and from where?
Decorative Ceiling Tiles has been specializing in ceiling tiles for more since 2008. Our knowledgeable and friendly staff can help you select the right ceiling tiles for your project. We offer a great selection of ceiling tiles at competitive prices with nationwide shipping right to your door. Visit GetCeilingTiles.com right now and use our project estimator tool to determine how many tiles your project will require.
Company: Decorative Ceiling Tiles, Inc.
Source: https://www.youtube.com/watch?v=x1sog8-MLHA
Tags: Ceiling | Interior Design
---
Ambient light rejection (ALR) projection screen technology has been around for a while now. Despite this, there is some confusion in the AV marketplace as to how ALR works. Some of this confusion is caused by manufacturers making inaccurate claims or promoting non-ALR surfaces as a solution. To help clear the confusion, here are some things to remember about ambient light rejection: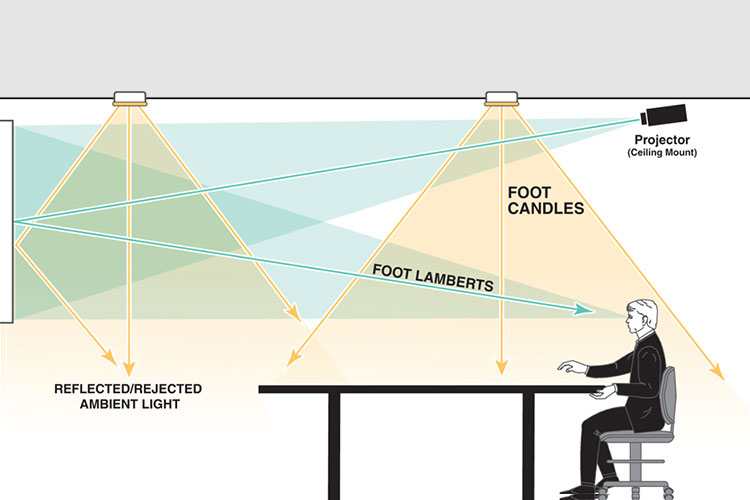 All screens have varying reflective characteristics
Every screen has a certain percentage of diffuse reflection and specular reflection. Diffuse reflection is when light hits a surface and is reflected at all angles. Specular reflection is when light hits a surface and is reflected away at the opposite angle. The amount of specular reflection is the indicator of ALR performance.
For example, Draper's Matt White XT1000E has 80% diffuse reflection and 20% specular reflection characteristics. This is definitely not the solution for ambient light since it is mostly a diffuser. Most ALR screen surfaces have a high percentage of specular reflection and reject 60% or more of ambient light while some—such as TecVision CS1200X ALR—has a high percentage of specular reflection at 82%, and a percentage of diffuse reflection at 18%.
Just because a manufacturer assigns an ALR value to a screen material doesn't mean that solution is right for ambient light. Draper only publishes ALR information for screens designed to be an ALR solution.
A grey tint doesn't make it ALR
Most grey screens have a grey tint, but are still mostly diffuse reflective surfaces. The grey tint only helps to improve contrast in moderate ambient light conditions. But that does not make it an ALR screen surface.
How an ALR screen works
ALR screen surfaces work to keep non-projector light from reflecting back to viewers. Most do this by using specular reflective elements in the screen formulation. These elements reflect off axis light away from viewers. As with everything else, there can be trade-offs. The more specular reflective a surface is, the more ambient light it will reject, but the narrower the optimal viewing cone will typically be.
The real numbers Matter
Draper frequently tests our own projection materials to make sure they are within our reported specifications. We also test those of our competitors, and unfortunately, as noted in a previous post, they often fail to verify the numbers they publicly use. This includes ALR performance. While differences in testing conditions and equipment could have some effect on the numbers, they are usually too far off for that to be the only factor.
There are two ways ambient light rejection is communicated: by reporting how much ambient light gets through or how much is rejected. Draper uses the amount of ambient light being rejected to communicate ALR performance. Whatever number is used, though, one thing you can be certain of: our numbers reflect what we actually make. Or you don't see that product.
For more information on choosing the ambient light-rejecting solution that's right for you, click here.
Company: Draper, Inc.
Product: Projection Screens
Of: Terry Coffey
Source: http://blog.draperinc.com/2018/03/alr-clearing-confusion/
Tags: Audio Visual | Lighting | Office
---
The architectural design process consists of five phases. As you begin working with an architect, or consider hiring one, it's helpful to know where you are in the process and where it will take you. An architect will orient you during each phase, and work with you to get the most value from each stage of the process. It's a time-tested method for establishing a close working relationship between you and your architect, and producing the very best buildings.

Two architects go over a series of drawings at the Bonstra | Haresign Architects office in Washington, DC. (Carl Bower)
Phase 1: Originate
This first phase includes all of the discussions, thought, and exploration that lead to the moment when you realize you need to build something new. The phase ends with your decision to move forward with a project.
Phase 2: Focus
Here you define the project - its scope, features, purpose, and functionality. This is the time to select an architect and establish an owner-architect agreement. Together with your architect, you develop and refine a "vision" for the project. Your architect leads you through a "programming" exercise to help you explore the needs of those who will live, work or play in the space you create. You will identify the services you need from your architect, and the design team will begin to form a cohesive relationship and a shared concept for the final building.
Phase 3: Design
Once the requirements of the project are determined, the design phase begins. Your architect gives shape to your vision through drawings and written specifications. Your input into this phase is vital, as you get the first glimpses, and then a more defined look at how your building will take shape. It is important to establish a clear decision-making process with your architect during this phase. The design phase ends when you agree to the plans that will guide construction.
Phase 4: Build
The contractor who will construct your building becomes the most active member of the team during this phase. Investments are made in materials, and timetables are extremely important. Good communication within the project team is critical, as the need for changes often arises. This is typically the time of highest stress for the project owner. Your architect will discuss changes and options with you, and ensure that alterations are compatible with your vision for the project.
Phase 5: Occupy
This phase beings the day the project is up and running and never really ends. It's where your satisfaction with the project is determined. If you are turning over the project to others who will ultimately use it, good communication during that process is important. Your architect can help ensure that the terms of your building contract were met, and can use the experience of this project to inform future work, should you team together again. For these reasons, it's a good idea to maintain a relationship with your architect.
For assistance finding an architect, visit Houzz and search through their database of AIA members.
About the author: David Kim, AIA, is an architect and the 2017 chair of AIA's Retail and Entertainment Knowledge Community.
Company: AIA (American Institute of Architects)
Of: David Kim, AIA
Source: http://www.topicarchitecture.com/articles/74666-understanding-the-five-phases-of-design
Tags: Architecture | Building | Design
---
The Swallows Are Coming. Are You Prepared?
The swallows are on their way, looking for places to roost and nest for Spring. Will they choose your building? They will if you're not prepared to deter them with effective bird control measures.
Swallows like to build their nests in colonies, swallows will leave an unattractive patchwork of mud nests on your building. With that comes all the natural bird debris-- feathers, droppings eggshells--the detritus that attracts insects and other pests. Keep in mind that swallow droppings (or most any bird droppings for that matter) carry diseases that can infect humans. When swallow nests eventually drop to the ground, the bugs, fleas, ticks and mites harboring inside can create an awful mess that you'll be forced to clean up.
So, what can you do?
Here are a few humane suggestions for preparing your building for the Spring swallows arrival: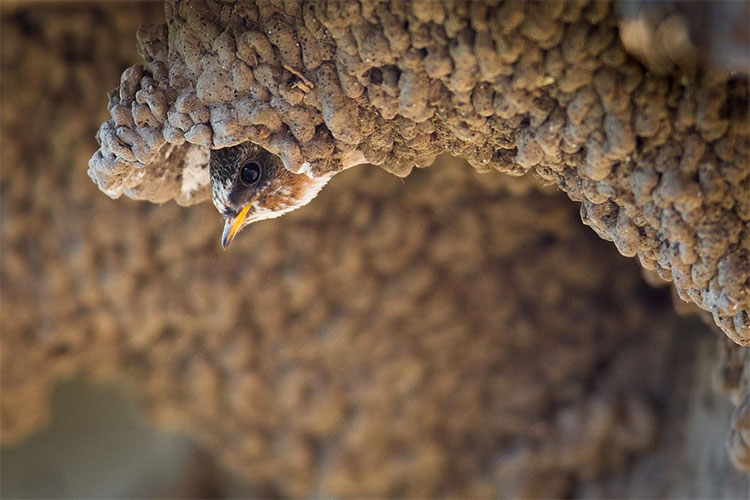 This exclusionary method of bird control can be quite effective because it creates a barrier that birds simply can't penetrate. Bird netting comes in a variety of mesh sizes, but you should get the smaller, 3/4-inch mesh size to keep swallows out. In most cases, you'll be installing the netting outside, which means, you should get durable netting that lasts. Choose U.V. stabilized, flame resistant and rot- and water-proof netting. One brand of bird proof netting currently available can tolerate severe temperature extremes--from 250-degree Fahrenheit to "sub-zero" temperatures. Non-conductive netting is available for installations where electrical conductivity or radio frequency interference could cause problems. The best bird proof netting meets ISO 1806 protocols. Remember to hang bird netting from the outer edge of the eave of your building down to the side of the wall creating a 45-degree angle.
Swallows just can't get a grip on these angled, slippery PVC panels. And if they can't get a solid footing, they'll leave in search of better surfaces to build their mud nests. Bird slopes are easily installed on ledges, eaves, beams and other areas. U.V. protected and sun and weather resistant, the panels provide anti-perching, anti-roosting protection against swallows. Mounted upside down with special mounting clips, bird slope typically comes 4-foot long panels and you usually get 48 feet per box. Some panels have a "snap-on" extender, allowing them to adapt more readily to wider ledges and coverage areas. End caps are also available to keep swallows from getting behind the sloped panel. Bird slope panels typically come in two colors--stone and grey--to better blend in with your structure's color scheme.
Sound deterrents are a great choice for deterring swallows from choosing your structure, and are more effective the sooner you install them. If a bird establishes a nesting spot, and has time to settle in, the more persistant they will be about defending the territory. Sound deterrents that use recorded bird distress calls in conjunction with predator calls can very effectively relate to birds that there is danger in the area and its unsafe to nest. Devices such as the Bird Chase Sonic are weather proof and can cover large open areas between 1-5 acres.
Bird control methods and products are most successful when installed as soon as a problem with birds is noticed, or installed in anticipation of birds returning. If your building has been chosen as a nesting site in the past, there is a very good chance the swallows will return in spring. The sooner the problem is addressed the less time and money it will take to successfully keep them away. If you are unsure what products to choose, or do not have the staff for installation, there are pest control companies across the U.S. who specialize in "Bird Control" and can help.
Company: Bird-B-Gone, Inc.
Product: Bird Netting
Of: Terri Anne Meyer
Source: https://www.birdbgone.com/blog/swallows-coming-prepared/
Tags: Bird Control
---
The architects at Gensler approached us with their design challenge: How to incorporate light weight, grille-style wall cladding, built to accommodate light diffusers, in an aesthetically pleasing way that would be appropriate in a high-end corporate environment. The grilles would need to run floor to ceiling, be easily mounted and have soft edges. In addition, budget constraints required all of the above to be incorporated into a cost effective solution.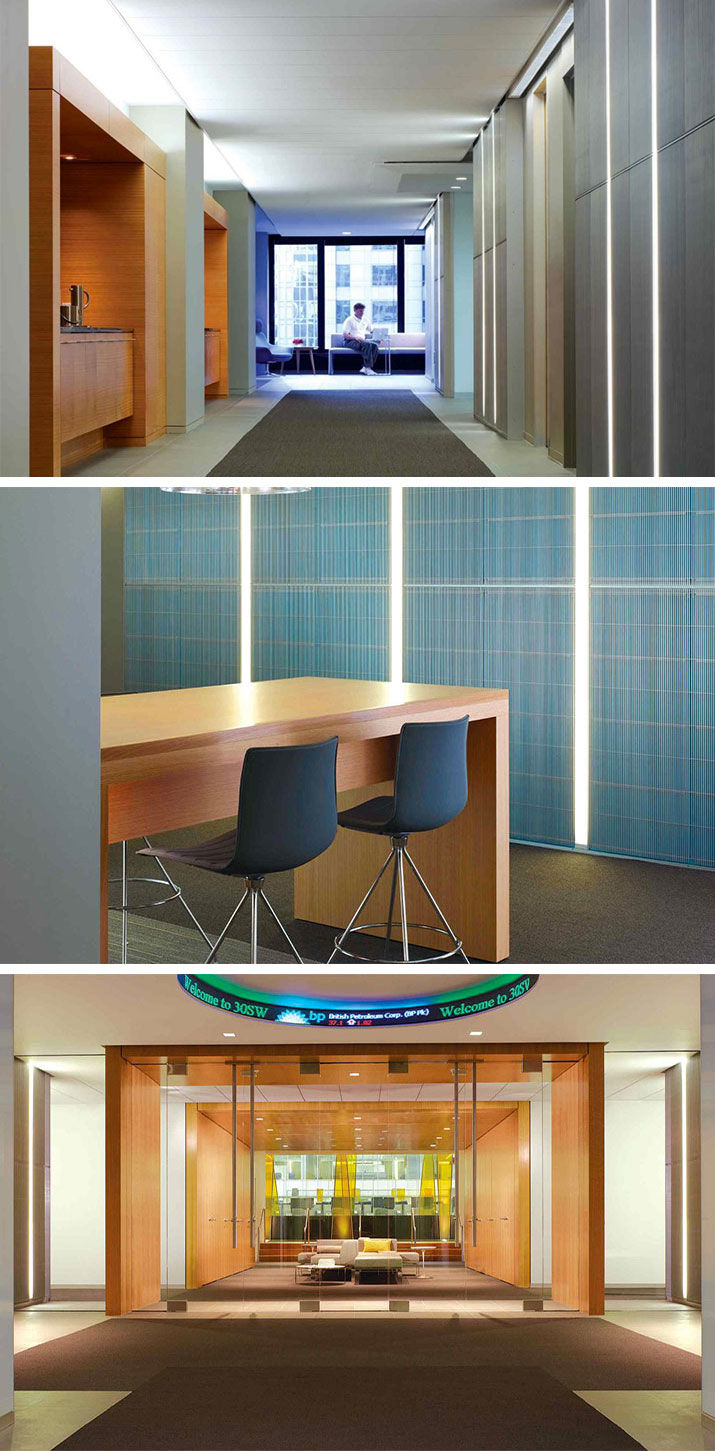 1. Wall Clad, 2. Work Area, 3. the Lobby
BP Bright Lights
This project was large and complex, and due to the time constraints faced by project management, Advanced Arch Grilles did not meet with the contractor for this phase of the project until design drawings were already approved. A solid partnership was quickly forged; within two weeks, the contractor had on-site two complete sets of AAG110 aluminum, press locked and welded, linear bar grille core with mounting tabs and reinforcing stiffener bars with a satin, clear anodized finish. Our quick response time enabled the contractor to devise a mounting method and plan for installation many weeks in advance of actual delivery of the grilles.
The prototype cycle also proved valuable to our production team. During fabrication of the prototypes, our team developed solutions to ensure the vertical grille panels would install completely flat, and when positioned top-to-bottom and side-to-side, would be perfectly aligned.
Our engineering team, working alongside our production personnel, designed a method of "back side" support to overcome any material twist or deflection and also created a series of alignment and test jigs that assured the grilles were uniform and unvarying once installed.
The project progressed as expected and we proudly delivered every grille ahead of schedule. We consider ourself privileged to work seamlessly with such a highly regarded company and such a talented group of people, and to contribute to the successful completion of this project.
At a glance
TYPE:
Linear Bar Grille
STYLE:
AAG110
FRAME:
Core Only
DETAIL:
Mounting Tabs
MATERIAL:
Aluminum
FINISH:
Satin
Company: Artistry in Architectural Grilles by Advanced Arch Grilles
Product: Linear Bar Grilles
Source: http://aagrilles.com/aag100-linear-grille-wall-cladding/
Tags: Aluminum | Grilles | Interior Design
---
Organizations around the globe are looking for ways to reduce the risk of unauthorized entry due to tailgating and piggybacking. If not addressed appropriately, that risk can quickly turn into a liability, costing a company added time and expense, a bruised reputation and even the removal of members of the leadership team.
So how do you safeguard your building from the risk of intrusion? Security entrances are designed to provide a range of assurance levels, from guard assistance all the way up to very high security levels that are effective even when unstaffed. We'll be discussing the latter – the unmanned, high security mantrap portal.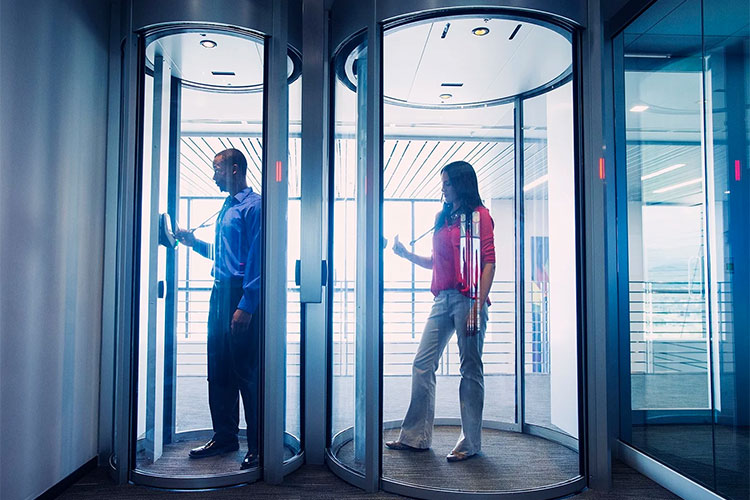 Risk Mitigation by Sheer Design
Offering the highest level of security available in an entrance, the portal was designed to completely prevent the wrong person from gaining access to a building. These doors are so good at what they do, that Fortune 500 technology, financial and insurance companies are using them to secure the confidential information stored at their data centers and corporate headquarters.
Here's how a security mantrap portal works:
Upon presenting a valid credential, the first door opens and the user steps inside.
An overhead system scans the compartment to ensure the user is alone.
Optional secondary verification: a biometric device (such as facial recognition) verifies the user's identity.
The second door opens to allow entry into the secure area.

But, what if someone tries to follow the authorized user into the compartment? What if an angry spouse or irate customer steals a credential and tries to pass through the portal? Let's take a deeper look into the integrated technologies that work alongside the portal to secure the most sensitive of assets.
Only One Person at a Time
It's understood that what makes a swinging door with an access device weak is that an authorized user can hold the door open for a number of others to enter. Security portals take the pressure off employees by completely preventing more than one person from passing through at a time.
Boon Edam mantrap portals enforce single entry using an overhead sensor system called StereoVision 2®. Once a user presents their credentials and the door opens, the StereoVision system begins an initial scan of the compartment, verifying the user is alone. Once the doors close completely behind the user, the system conducts a secondary scan, confirming that someone didn't jump into the portal at the last minute, as the door was closing.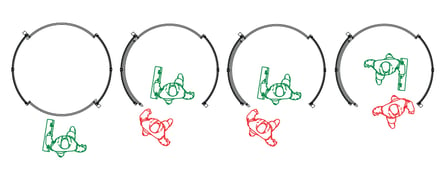 StereoVision during entry (inbound into the secure area) is a standard feature on Boon Edam mantrap portals, but organizations looking to closely monitor who is in the secure area at all times can select StereoVision for both inbound and outbound traffic.
Not Just One Person, But the Right Person
A user has presented a valid credential at the outside of the portal. A sensor system has confirmed they are inside the door alone. The next step involves the installation of an interior biometric device for secondary authentication. Why is this necessary?
Imagine this scenario: An employee's husband decides to drive to your facility. He is determined to confront one of his wife's colleagues. With his wife's access badge in hand, he steps up to the portal, presents her credentials, and enters the door. The portal verifies that he is alone. An interior biometric device is the difference between this unauthorized person getting to his wife's colleague, and not. How does it work?
The biometric device is capable of detecting two things in this scenario: (1) the husband isn't enrolled in the biometric system and (2) even if he was enrolled, his biometrics do not match the on-file biometrics of the badge owner. In short, it is much harder for the husband to steal his wife's eyes, fingerprint, face, etc. to gain access to the building.
To support two-factor authentication, Boon Edam's mantrap security portals can be equipped with a special internal post that can house virtually any biometric device made by any company.
Two-Factor Authentication in Action
A video is worth a thousand words. Watch the clip below to see how a mantrap portal coupled with a biometric device can mitigate security risk at your facility.
Company: Boon Edam Inc.
Product: Security Doors & Portals
Source: http://blog.boonedam.us/how-are-mantrap-portals-designed-to-mitigate-security-risk
Tags: Access Control | Doors | Entrances | Security
---
One Henry Adams- Multi-Family Residence in Design District, South San Francisco featuring Folded Zinc Panels
Location: 1 Henry Adams St, San Francisco, CA 94103
Profiles: Custom 1" reveal panels, Morzip
Substrate: Zinc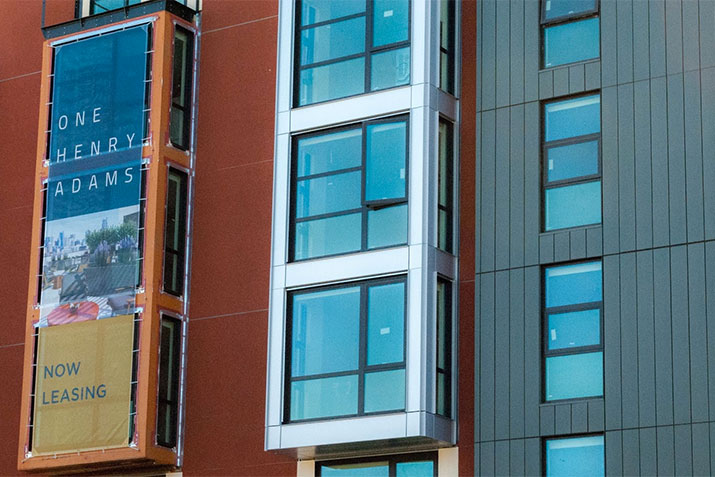 Building a new structure that spans an entire 1.65 acre block in a historical neighborhood like Showplace Square is no easy task. Instead of trying to mimic a 100 year old building, BAR Architects went with a simple design for One Henry Adams, a multi-family residential and retail structure owned by Equity Residential. One Henry Adams features clean lines composed of building materials like zinc, steel, brick, timber, and glass that give the buildings urban character while preserving the historical essence of the surrounding neighborhood. The $164.4M project located in the Design District of South San Francisco opened to residents in November 2016. It consists of two buildings separated by a public walkway with art structures and garden spaces intended to integrate the residents with the neighborhood community.

The architects went with zinc to accent the building and surround the expansive glass windows not only because of its unique texture but also because of its inherent sustainable qualities. Zinc panels are 100% recyclable and has a low environmental impact in production. The panels have a 1.2mm of pre-weathered patina graphite gray coating to make the material durable in the coastal climate of San Francisco while maintaining the natural metal aesthetic. Morin's A-12 panels with a 1" reveal were installed vertically creating sharp lines that seemingly extend into the sky. The zinc panels flow into crisp folded corners on every edge. Manufacturing panels with folded corners is becoming more popular as it has significant design advantages. Folding the panel corners tightens the panel making the structure more rigid minimizing any sort of pillowing or oil canning. The sharp reveals create the illusion that the building is made with long zinc bricks. These "bricks" appear to be floating next to each other as not a single fastener or piece of trim is visible on the zinc facade. In recognizing the advantages to panels with folded edges, Morin has recently acquired a new roll former capable of producing these panels. With this new technique, the possibilities for design has just multiplied.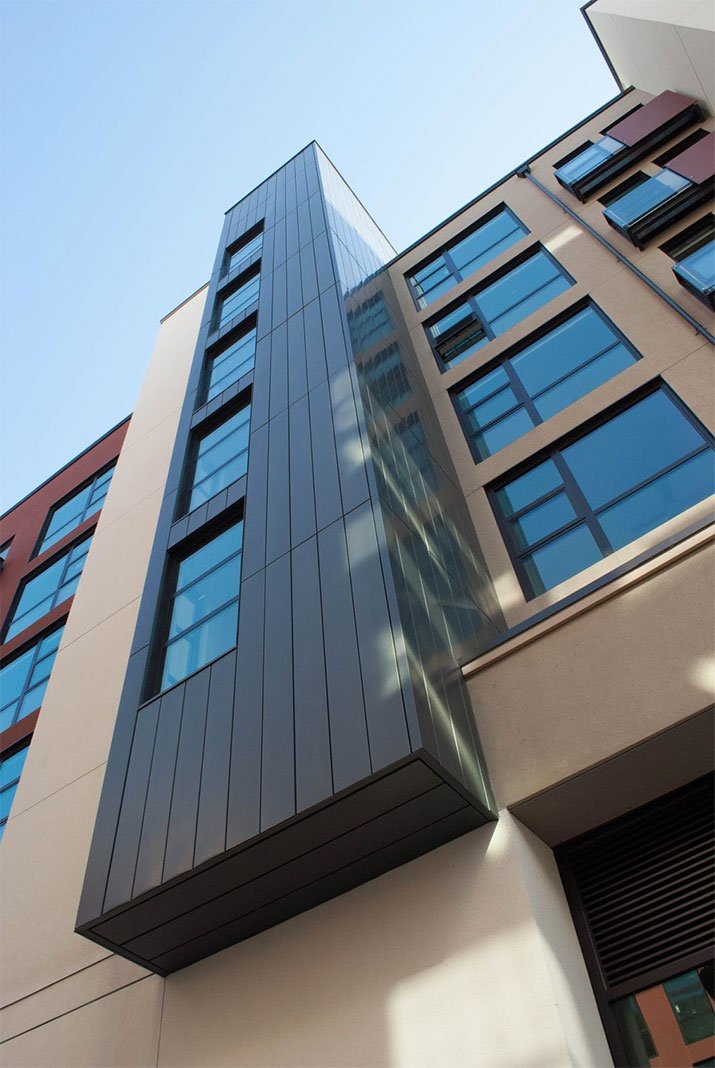 The project was a massive success from the design process to the ahead of schedule construction to the award-winning finished product.
#13 on San Francisco Business Times's "Top San Francisco Residential Construction Projects" list (2016)
#25 on Engineering News-Record California's "Top Starts in California" (2015)
#57 on San Francisco Business Times's "75 Largest Construction Projects" list (2015)
Company: Morin® - A Kingspan Group Company
Product: MorZip® – Wall to Roof and Back Again
Source: http://morintranet.blogspot.nl/2017/11/case-study-one-henry-adams-multi-family.html
Tags: Architecture | Award | Metal | Wall Panels
---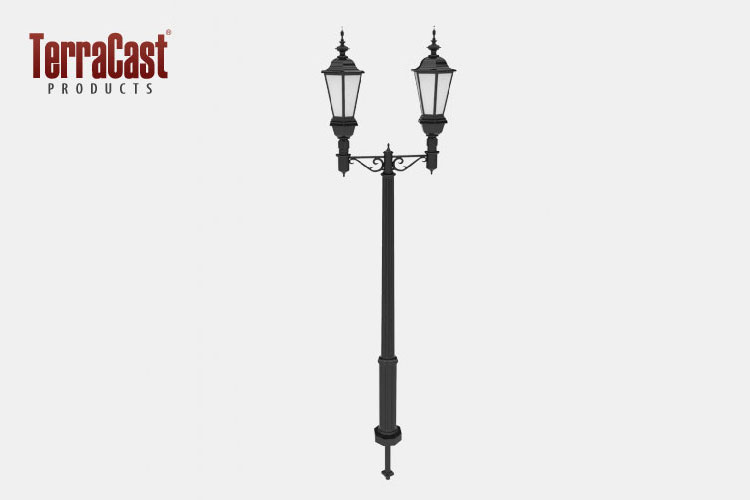 Salt resistant outdoor lighting fixtures are life changing, especially in coastal environments with high salinity levels. Moisture and salinity are incredibly harsh on lighting fixtures and other outdoor furnishings, especially those made of porous materials. Moisture creates enough issues for lighting fixtures, but add salt to the mix and corrosion sets in even faster. Without salt resistant outdoor lighting fixtures, you'll be replacing lighting poles and other fixtures in no time.
Why is Salt So Corrosive?
Freshwater causes rust, but at a much slower rate than salt water. Even fresh water enables oxidation of iron, but salt water accelerates the process because it is such a good conductor due to a flurry of dissociated ions. Coastal areas are exposed to higher salinity levels which leads to an increased production of rust and corrosion. As a result, lighting fixtures often break down faster than you can say, "Look at my new landscape lighting!"
It's not just coastal lighting fixtures at risk of corrosion, even inland lighting posts eventually rust and corrode. Although, rust and corrosion sink in much faster when exposed to high salinity. That's because rust and corrosion occur when electrons start moving around. Since salt is a good conductor, the movement of electrons is greatly increased in salt water compared to fresh water.
A simple science experiment that'll show how this works includes trying to get a current to flow through clean water (it won't). Now add salt to the mix and the current flows through easily.
Porous lighting fixtures made from a mixture of aluminum and metal erode the fastest. When salt water encounters iron and another metal like aluminum it creates a battery effect that speeds up corrosion. The secret to salt resistant outdoor lighting fixtures boils down to non-porous fixtures.
The Problem with Porous Materials for Salt Resistant Outdoor Lighting
Many outdoor fixtures are made from porous materials which means they are NOT salt resistant outdoor lighting. Porous materials allow everything from stains to moisture and salt in the air to penetrate beyond the first layer. Think of it like a sponge that soaks water up into its deepest layers. When this salt-ridden water gets inside it can cause a whole lot of damage from the inside out.
Some materials may be susceptible to freeze-thaw cycles. While porous materials can breathe out water just like they can breathe it in, oftentimes too much moisture gets trapped inside. As a result, when temperatures dip below a certain point the moisture expands and freezes. When temperatures increase again, moisture thaws and decreases in size. This puts pressure on lighting fixtures and may result in cracks and other damages.
Furthermore, the salt itself is highly corrosive to interior features like metal and aluminum. It will start corroding the base of lighting fixtures in no time. You won't see the damage taking hold at first but before long the fixture will start to show signs of corrosion and salt water damage.
Non-Porous Materials Offer Truly Salt Resistant Outdoor Lighting
Non-porous outdoor lighting fixtures are here to save the day. TerraCast's resin-based commercial lighting fixtures are non-porous so salt and moisture don't stand a chance.
Our lampposts, for example, start as an inner core of galvanized steel. This crucial layer is wrapped up tight and secured within a thick layer of polyurethane foam. This foam goes to work securing steel against corrosion and rust by keeping out corrosive elements like moisture and salt. Additionally, we add a non-porous quarter-inch thick outer layer of Linear Low Density Polyethylene resin.
Shop Our Complete Collection of Non-Porous Lighting Poles & Fixtures
Tree Ring Lighting Fixtures
You might be surprised to find out many lighting fixtures designed to live up in the trees are not truly prepared to endure the elements. Think about all the water that reaches a fixture posted up in a tree. That's why it's so important for tree ring lighting fixtures to be non-porous and ultra-durable.
Shop Non-Porous, Rust Resistant Tree Ring Lighting Fixtures
Salt Resistant Outdoor Lighting Fixtures by TerraCast
TerraCast Products has the solution to rusted and corroded lampposts caused by high salinity and moisture. The answer is non-porous salt resistant outdoor lighting fixtures made to pass the test of time. You no longer need to replace your lighting fixtures on a regular basis due to unsightly rust, corrosion, or breaking down of materials. From Bullet Lights to LED Rock Lights and everything in between, we have top-notch products that can withstand a wide variety of temperatures and elements, including high-salinity moisture.
Company: TerraCast Products LLC
Product: Classic Lamps Posts
Source: http://www.terracastproducts.com/guide-salt-resistant-outdoor-lighting-fixtures/
Tags: Landscape Design | Lighting
---
Incorporating glass into office interiors is a trend that has skyrocketed over the past 10 years. But this is more than just a trend; glass walls provide a number of practical benefits to offices and the people who work in them. They maximize space, minimize the need for interior light, and can even increase productivity and collaboration. These are some of the biggest benefits of outfitting your office with glass walls and doors.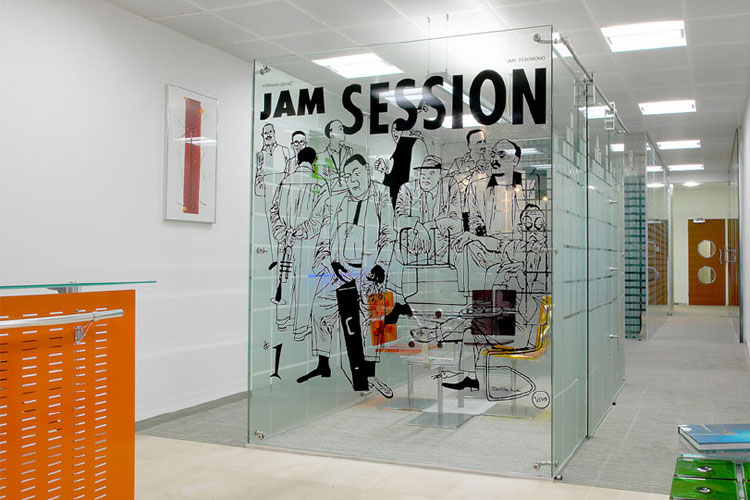 A Contemporary Appearance
Interior glass walls look both modern and timeless. They are a great way to bring a slightly dated office interior into the modern era, but they also age well compared to other building materials. Unlike painted walls, the glass will look fresh and modern and can complement other interior remodeling changes because of its opacity.
Noise-Dampening Potential
Open office designs offer a number of benefits, but peace and quiet is not one of them. Glass walls give the appearance of a wide-open and modern floor plan, but they allow people privacy so sensitive conversations are not overheard. A well-designed office incorporating glass walls can also help dampen the noise from phone calls or other distracting sounds in the office.
Encouraging Collaboration
Collaboration is key in business. Offices that allow employees to communicate openly and collaborate on a variety of projects often lead to more creative solutions and valuable insights. Glass walls aid in collaboration because they send the message that other workers are open and available to talk. Simply being able to look through the glass and see a coworker at his or her desk is often enough to encourage someone to stop in to ask a question, hash out a problem, or just have a quick chat that can lead to more.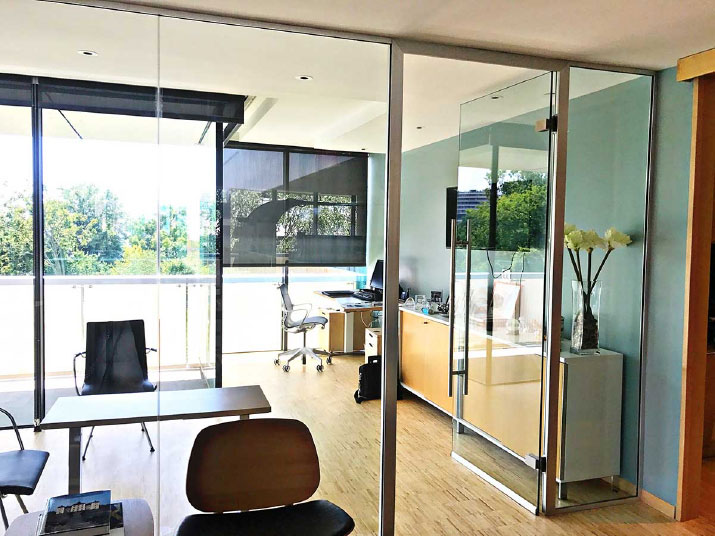 Natural Light
Glass walls can even have a positive effect on workers' health. By allowing natural sunlight to penetrate even into the center of an office building, everyone gets a chance to soak up some rays. Exposure to natural light has a proven effect on mood, stress, and overall health. Employees who get sun exposure are often less tired, in a better mood, and healthier than those who are only exposed to fluorescent light day after day.
Energy Savings
In addition to making employees healthier, natural light has the potential to save money. Often, sunlight is bright enough that overhead lighting can be reduced or even switched off entirely. This has the potential to save a lot of power and energy costs, which means that glass walls pay for themselves in time.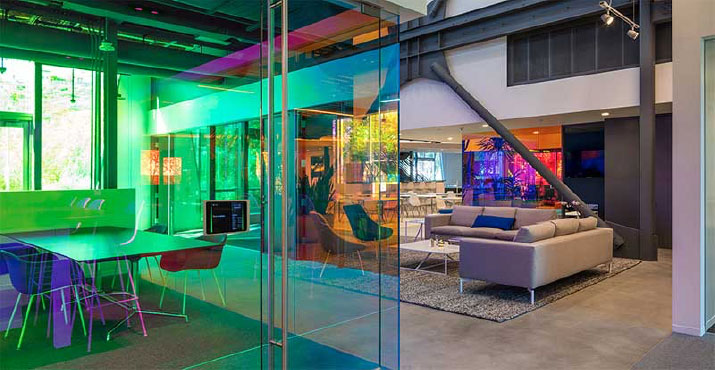 Functionality and Customization
Glass walls are fairly inexpensive compared to other types of building materials, and since they come in panels, they are easy to customize. You can leave gaps and install doors easily in a glass wall, and it can be placed in whatever configuration you need. Though glass is quite durable, if a panel becomes damaged, it's a simple procedure to replace it with a new one.
Glass walls are a great fit for offices of all types. They are a relatively inexpensive way to give your space a modern makeover that also benefits your employees.
Avanti Systems USA are the experts in manufacturing and distributing of interior glazed solutions. For more information, visit www.avantisystemsusa.com.
Company: Avanti Systems USA
Source: http://www.avantisystemsusa.com
Tags: Acoustics | Glass Walls | Interior Design
---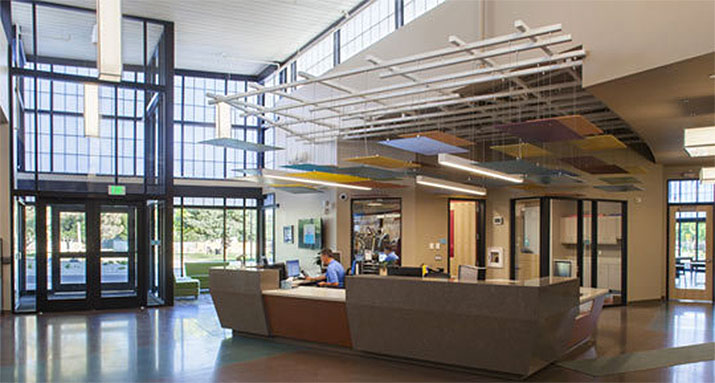 First impressions are important, and the same holds true for building entrances. Whether you're welcoming potential customers, trying to calm worried patients, or hosting teachers and students, their initial interaction with the space can set the overall mood and tenor of their experience.
As numerous studies have shown, natural light can improve moods, increase sales in retail settings, and, more generally, make people feel more relaxed and comfortable. Creating a welcoming entrance by adding side lighting and/or skylights is a great way to establish a positive initial experience. In some situations, however, you run the risk of adding too much uncontrolled light to a space, making it uncomfortable for front desk workers as well as those in waiting room areas located near the entryway. Bright glare from direct sunlight, along with increased solar heat gain, can negate many of the positive effects of daylighting quite quickly.
One way to make the best use of natural light is through the utilization of mixed glazed systems - as seen in the image above. In this example, the translucent panels at the top of the system diffuse the sun's direct rays and help illuminate the space, while the glass glazing below allows for unfettered views. This way, building staff can see guests as they come into the space, and those guests can easily see out to the parking lot as they await pick-up or try to anticipate weather conditions or other potential issues - all while reaping the benefits of soft, diffuse natural light.
No matter what the building's use, daylighting can be a great asset to entrances and entryways. Not sure where to start? We'd love to help you solve your design challenges! Call us at 888-759-2678, email sales@majorskylights.com, or check out our Architectural Consulting page and let us know how we can work with you to add beneficial daylight to your next project.
Company: Major Industries Inc.
Source: https://majorskylights.com/architectural-consulting/
Tags: Canopy | Design | Entrances | Glass Walls | Skylights | Wall Panels