architecture - engineering - construction

April 21, 2021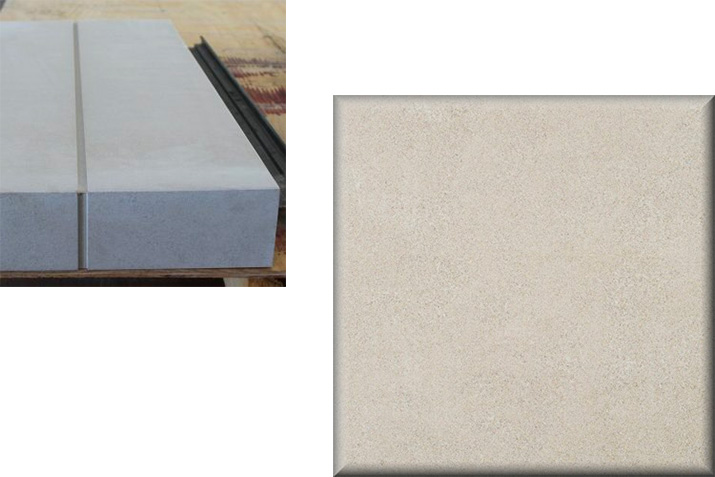 StoneLite® Indiana Standard Buff limestone panels are in production for the stone portion of the exterior renovation of Peabody College HEM at Vanderbilt University. SPI incorporated false joints on the 48"x16" panels to give the appearance of a 48"x8" module size to help reduce the number of panels to install. The false joints are continued into the matched returns creating a prefabricated, ready to install panel.
---
April 19, 2021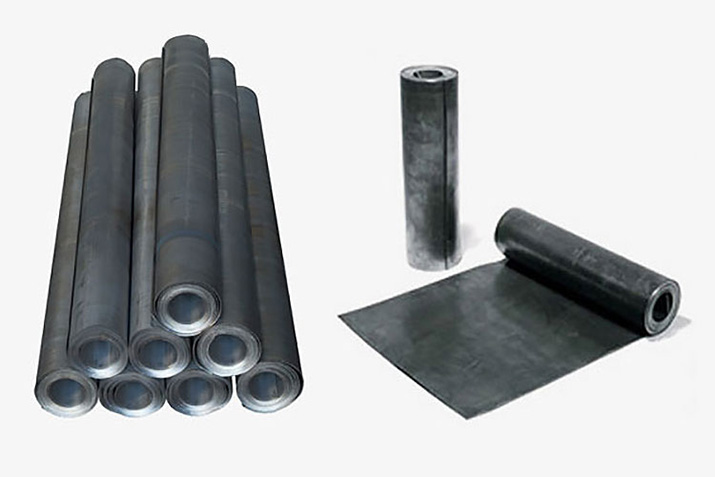 When considering options for radiation shielding, the most important thing is to use materials with a high density. Lead and tungsten are the most common materials to shield gamma radiation, however, they both have different advantages.
---
April 16, 2021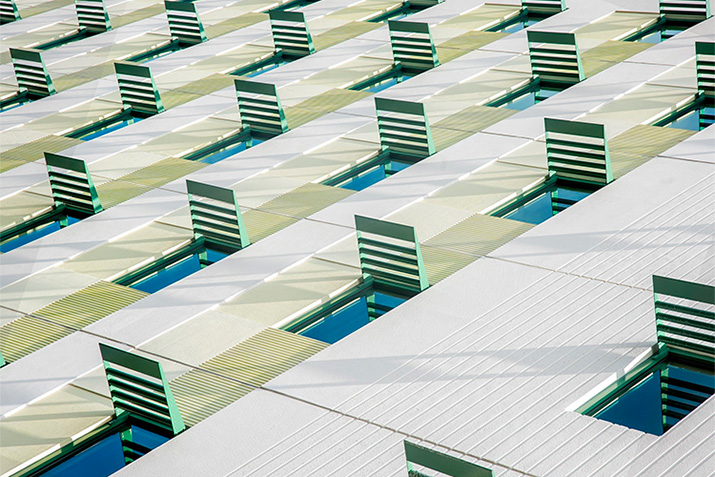 Compared to different building materials, concrete is known for its durability, easy use, and longevity. These are all of the reasons why it's become so popular in the construction industry. Often, architects must create buildings with a life span of over 100 years. Concrete structures will easily achieve this when maintenance is done correctly. Yet, architects yearn for beautiful, stunning buildings. After all, those buildings represent each architect individually. Naturally, they want to be able to be proud of what they have created. For that particular reason, architectural concrete finishes come in handy.
---
April 14, 2021
We love Kineticwall projects because they are a collaborative effort between architects, building owners, installers and EXTECH. It takes everyone working together to achieve a unique and successful project! We've created this visual map to illustrate how a kinetic facade project goes from concept to finished installation. Enjoy!
---
April 12, 2021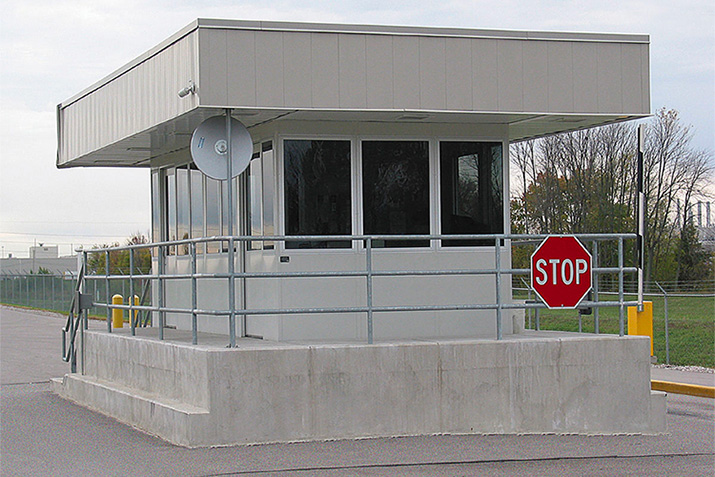 Par-Kut provides the most rugged and well built guard houses, guard booths, guard shelters, border inspection booths, security access control checkpoints and observation towers. Par-Kut's guard houses are all prefabricated guard houses. Our customers include government, private industry, airports, nuclear power plants and U.S. Military facilities across the country and around the world. Par-Kut's all welded steel construction and use of durable, low maintenance materials ensure the guard booth's greatest longevity. Special security features are offered to customize the security guard booth to your location requirements and to keep your security officers comfortable as well as secure.
---
April 9, 2021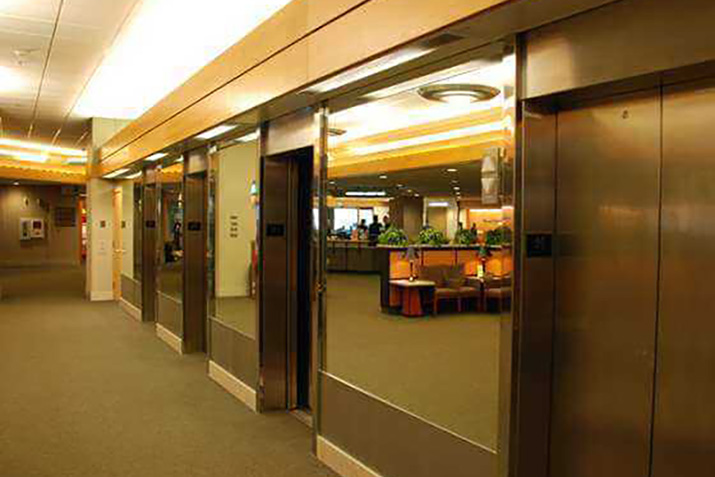 As someone enters your building, one of the very first stops they make is often at the elevators. Your elevators and your elevator lobby design need to meet certain criteria for comfort, safety and aesthetics. Paying attention to the following five factors in your elevator lobby can help ensure that your visitors and employees can access the elevator(s) in a safe and stylish environment.
---
April 7, 2021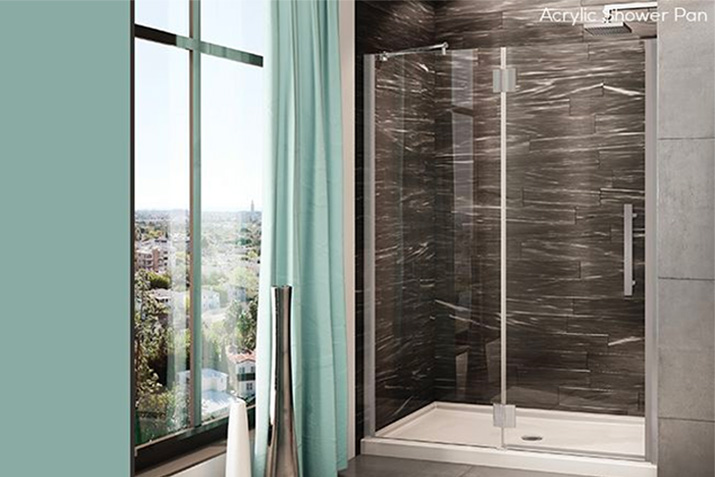 Both acrylic and cultured marble or granite shower pans have their place. But what's best for your project? To guide you through this decision Mike Foti presents 9 critical factors to help you make the right shower pan choice for your remodel.
---
April 5, 2021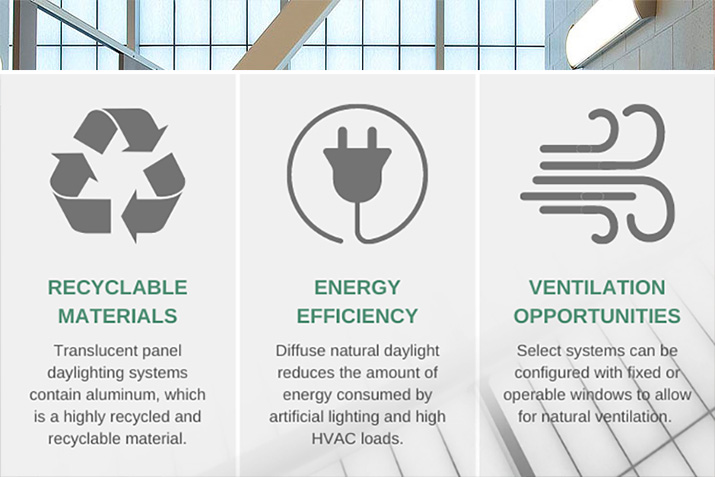 Optimize energy performance and improve the quality of your indoor environment without sacrificing strength or beauty with translucent panel systems. Illuminating large indoor spaces – from military hangars to school gymnasiums – with diffuse natural daylight not only decreases a facility's dependence on artificial lighting, but also further conserves energy by cutting back on air conditioning.
---
March 31, 2021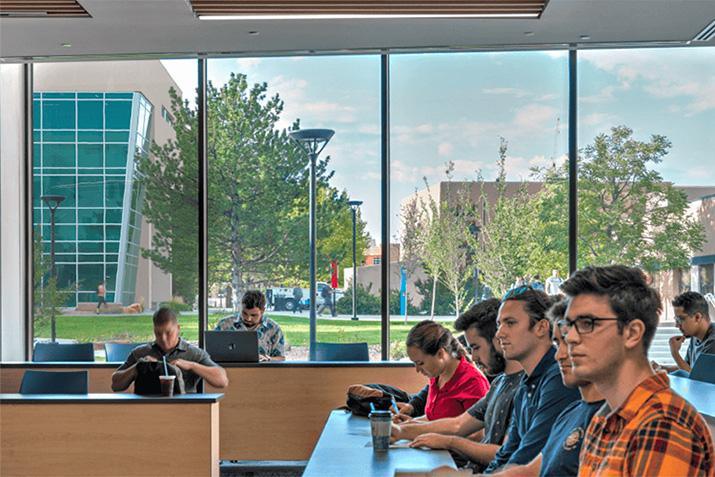 Our new ballistic insulated glass product is ideal for schools, offices, municipal buildings or any facility that requires superior safety + aesthetics. It's an excellent choice for building exteriors and upper floors because it retrofits into existing window frames. It has been tested to UL 752 bulletproof standards and UL 972 forced-entry standards, and it provides superior light transmission and easy care.
---
March 29, 2021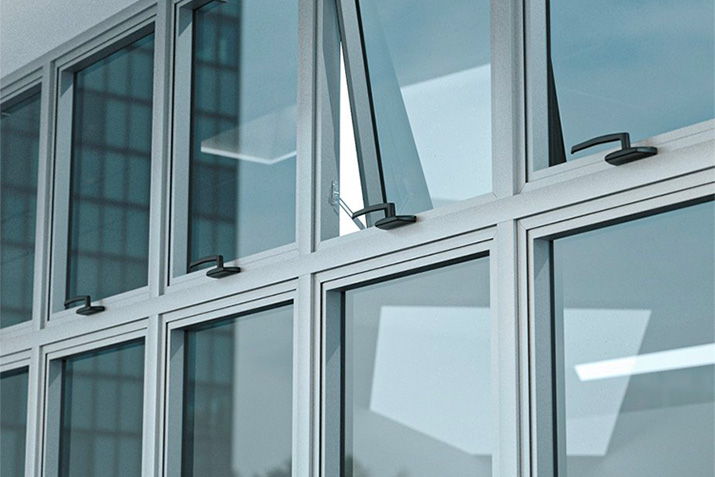 The Kawneer ADA-compliant GLASSvent® UT Window features a sleek Omni Drive™ handle option. Its stylish ergonomic design results in improved usability/visibility. Choose from a 12" handle for ADA compliance or 8" handle for other applications. Learn more:
---
March 26, 2021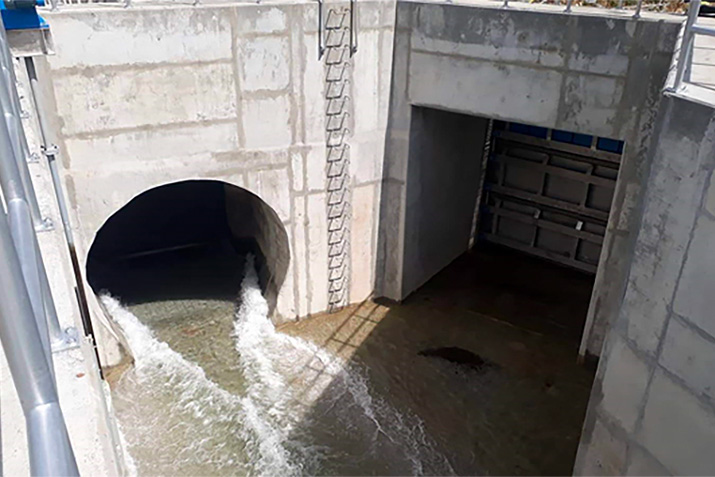 Water is our planet's most precious resource. However, due to climate change more volatile weather patterns, ensuring a reliable water supply is becoming increasingly difficult in many regions around the world. Therefore, preventing further loss of water in the global water infrastructure is of utmost importance.
---
March 24, 2021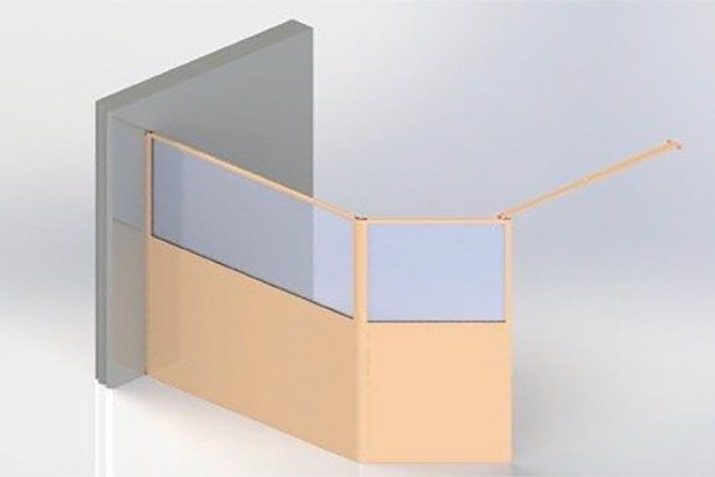 Durable Modular Radiation Barriers designed form maximum flexibility and easy installation. Designed for the medical industry, these full body shielding units shield personnel from harmful secondary radiation in examination rooms, intensive or cardiac case units, and nuclear medicine suites. They also provide shielding in industrial applications, including welding, nuclear and non-destructive-testing.
---
March 22, 2021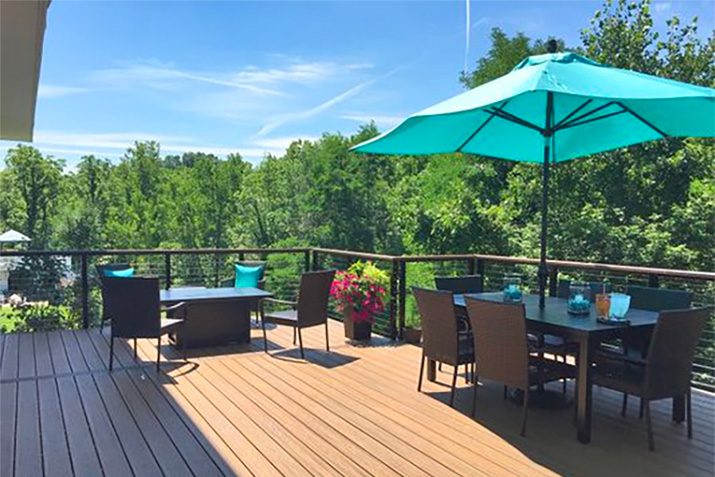 This stylish deck in Albany, New York was built for entertainment. With multiple areas for lounging and socializing, the homeowners chose a fascia-mount railing that keeps the space open. The dark aluminum contrasts nicely with a light wood deck and vivid accent colors to create a refreshing, contemporary look.
---
March 19, 2021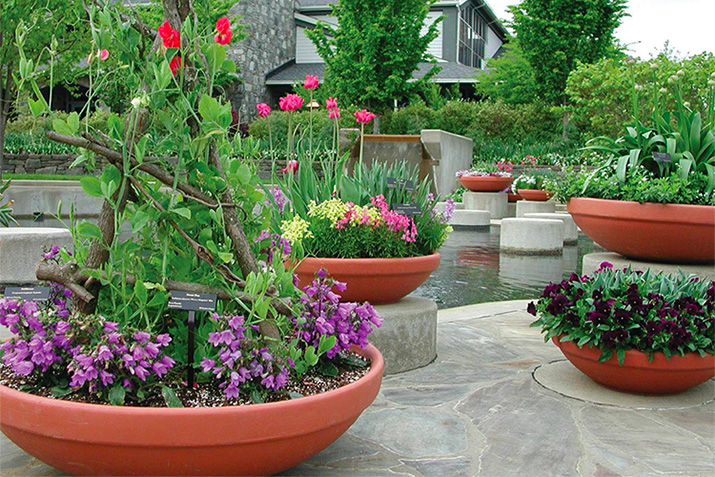 As you get ready to replant spring flowers in your containers, it is a good idea to inspect your planters. Are there any cracks or breakages? Temperature fluctuations and snow melts can have a significant impact on your containers, depending on the material. When you need to replace damaged planters, consider TerraCast® resin-based planters to minimize your future costs on replacements. One of the many benefits LLDPE resin material offers is its flexible property; it resists cracks and breakages caused by temperature fluctuations.
---
March 17, 2021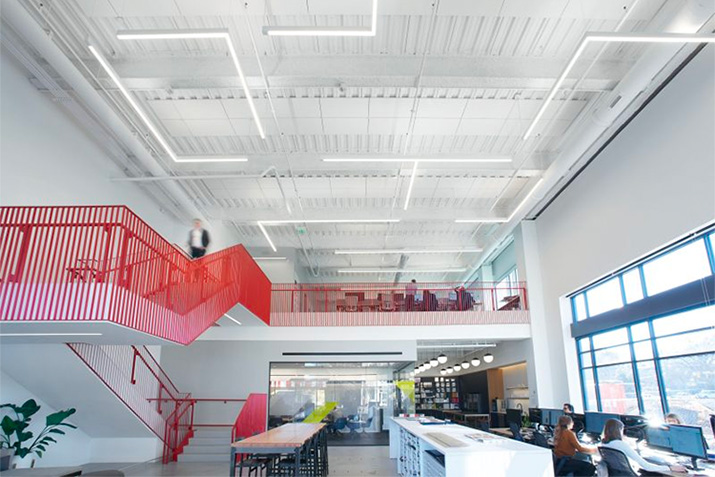 LYRA PB Direct-Apply Acoustical Ceiling and Wall Panels provide sustainable and acoustical options for a wide variety of applications and install direct-to-structure using adhesive.
---
March 15, 2021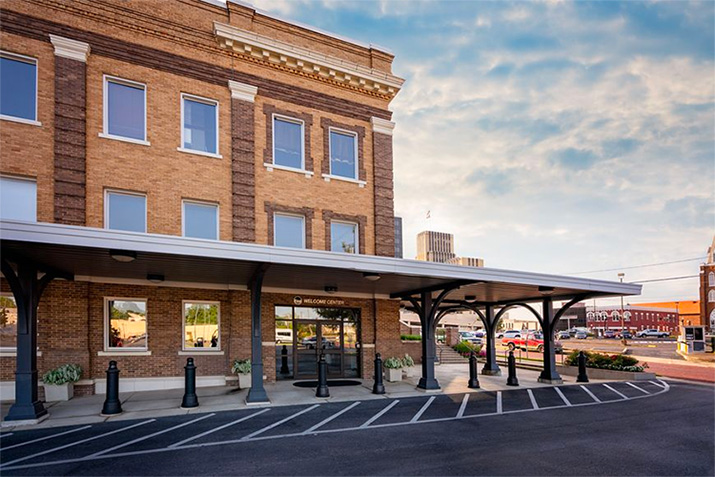 Have you ever seen stories of drivers losing control of their vehicles and driving into storefronts, homes, or even high-traffic public spaces like parks? Without attractive security perimeters to block vehicles from careening out of control, these accidents can damage buildings, infrastructure, and cause human injury or death. Smash-and-grab robbery and other forms of direct attack can also be a risk at some locations. Thankfully, you don't need to sacrifice aesthetics for protection in these situations.
---
March 12, 2021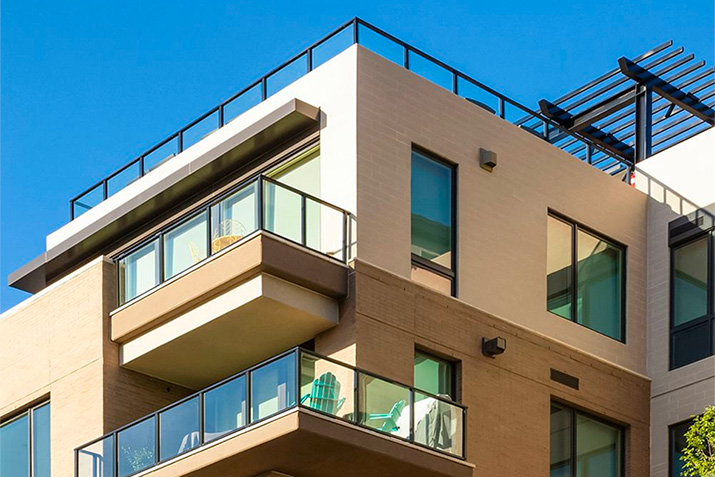 Black Solid glass railing is used to line the various decks and balconies of this shopping and multi-family housing building in Denver, CO.
---
March 10, 2021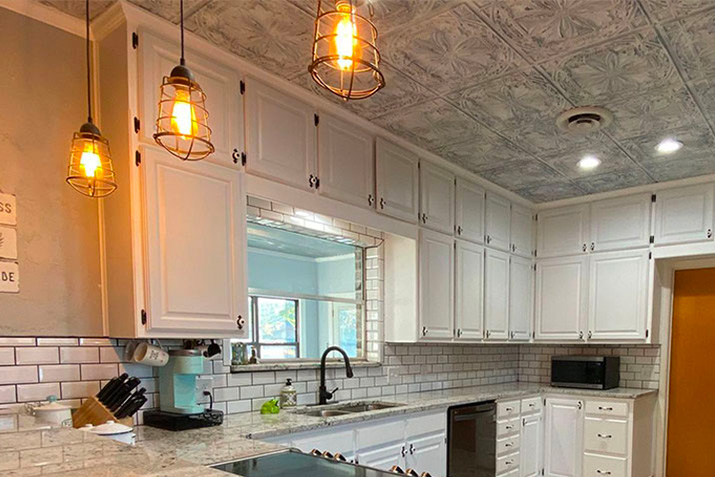 Faux tin ceiling tiles – thanks to their plastic composition and look of real tin - have distinct advantages for your home. However, that doesn't necessarily mean they're the best choice for your ceiling. Here, we'll focus on real tin tiles and explain why you should invest in this ceiling material.
---
March 8, 2021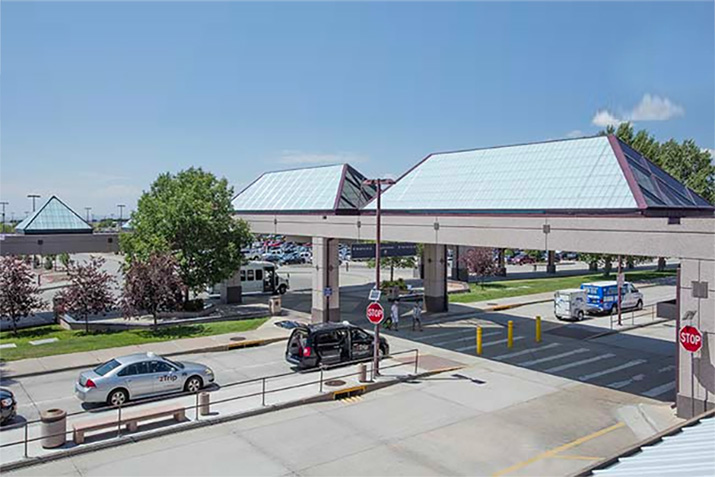 From the welcoming environment that natural light creates to the privacy afforded by the use of translucent panel systems, nearly every type of transportation-related facility can benefit from access to daylight. Everything from transfer facilities and train stations to maintenance depots and airplane hangars can take advantage of the benefits of a well designed skylight, canopy or translucent wall system.
---
March 5, 2021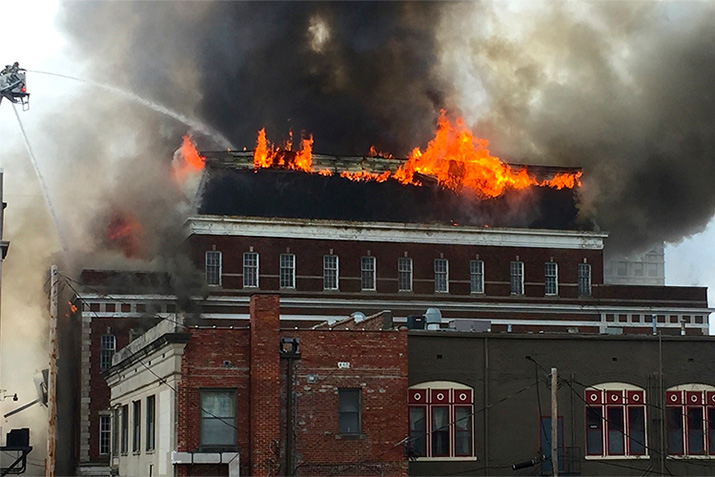 Workplace fires are a serious issue. Even if they happen during hours when no one is in the building, the damage and the cost of repair can be catastrophic. In 2018, fires caused more than 25 billion dollars in collective loss and damages. Of the fires recorded that year, more than 100,000 of them were non-residential buildings, with a range of associated causes.