architecture - engineering - construction

February 18, 2019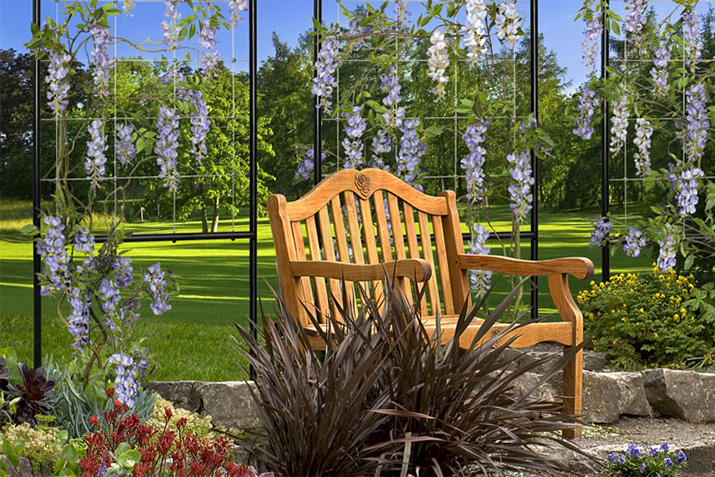 here are few things in garden culture quite as showy as a plant-laden trellis. The latticework is a natural way to partition a garden and provide an element of privacy. A trellis can even act as an insulating blanket when positioned alongside a home. Roses, grapevines, clematis, tomatoes, raspberries, and ivy love these wonderful vertical supports. For landscape architects, deck builders and do-it-yourselfers, the trellis is a quick and practical way to frame a backyard element or serve as a natural wall, say for an elevated deck.
---
February 15, 2019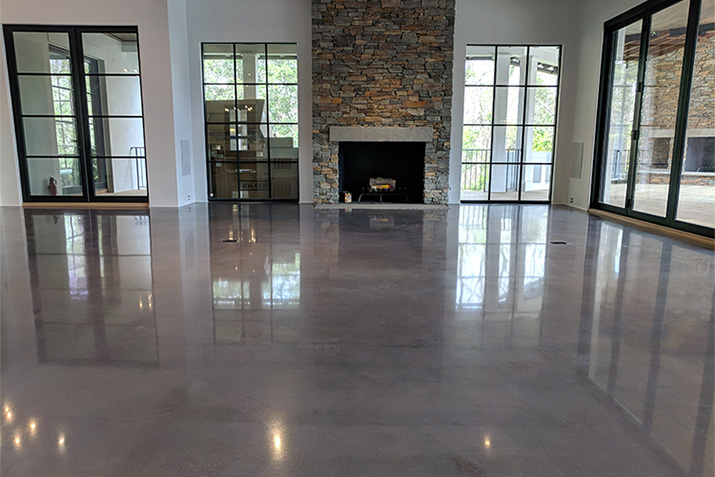 Polished Concrete Floors are extremely popular. Many property managers are replacing their VCT, Ceramic Tile, and Linoleum floor coverings with polished concrete flooring. Polishable concrete overlays add LEED points to a project making them appealing for architects and green builders. Architects also appreciate polished concrete's reflectance because it decreases the need for artificial light.
---
February 13, 2019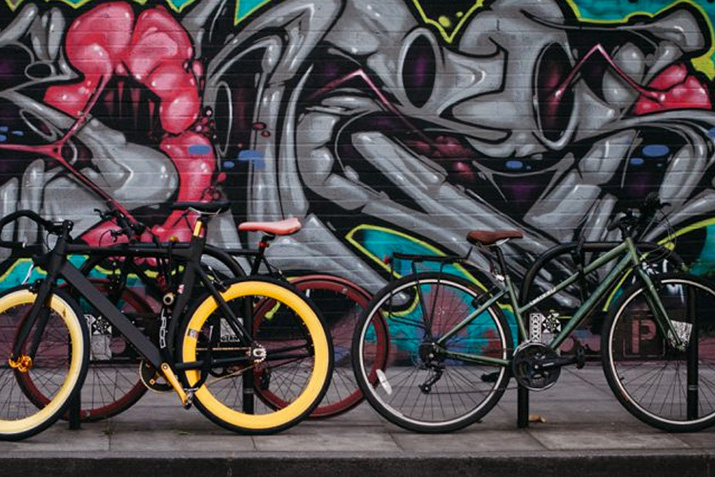 There are a lot of commercial bike racks to choose from. But not all bike racks are created equal. There are key features that make certain types of bike racks better options for securing and properly supporting bicycles than others. In this guide you'll learn what those key features are, other considerations for bike racks, as well as examples of good bike racks, and bike racks to avoid.
---
February 11, 2019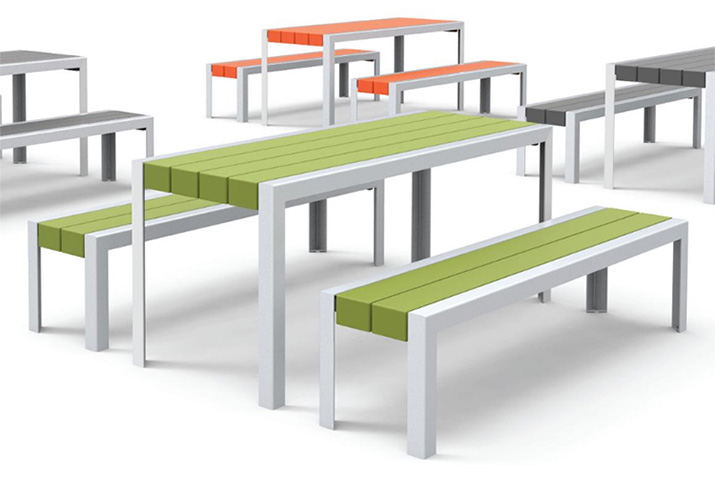 Maglin Site Furniture offers recycled High-Density Polyethylene in two textures: wood grain and orange peel. This creates a durable environmentally friendly alternative to traditional lumber that is perfect for most outdoor applications.
---
February 8, 2019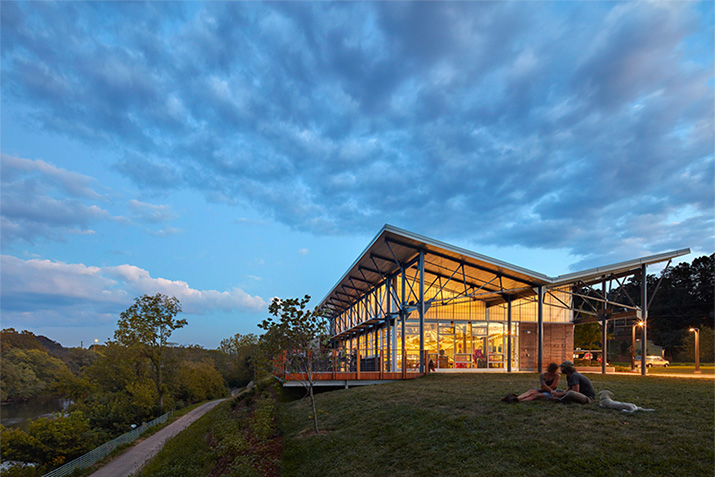 Introducing diffuse natural daylighting into a retail space has proven to increase sales and productivity. Full spectrum, glare-free daylight encourages consumers to spend more time shopping by creating a better mood and allowing products to be seen in sharper detail. The bottom line benefit extends to any commercial building: From reducing energy costs to increasing employee production, a space enhanced by diffuse natural daylighting increases in value per square foot. Here are five retail/commercial projects across the globe where Kalwall translucent sandwich panels have been used to provide a diffuse natural daylighting solution.
---
February 7, 2019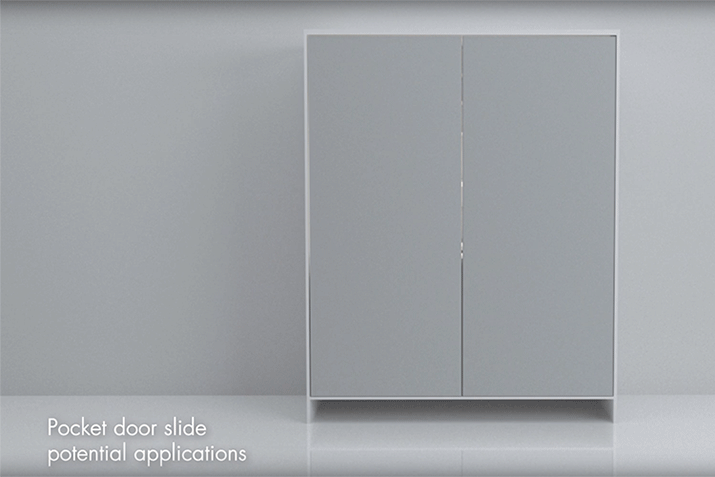 Pocket and flipper doors are a great solution to saving space while maintaining clean esthetics. These innovative openings have pull-out doors that fold into the cabinet structure. This feature keeps open cabinet doors concealed and safely out of the way.
---
February 6, 2019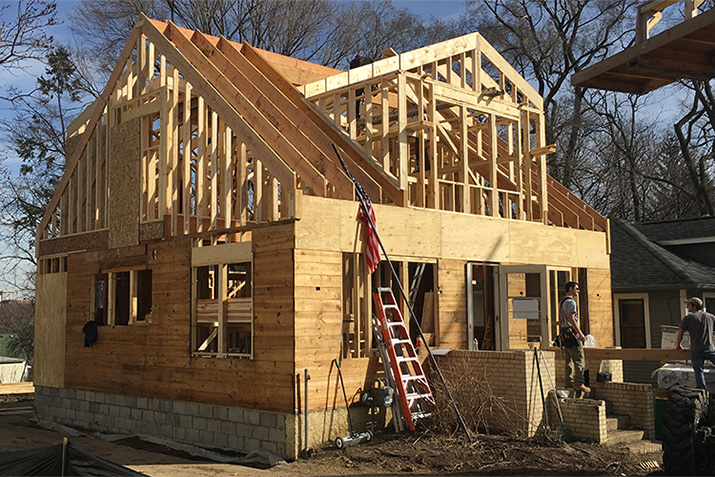 Many prospective homeowners remain uncertain as to how an architect can influence and benefit a residential design project. The following are six distinct and valuable services your architect will typically provide.
---
February 4, 2019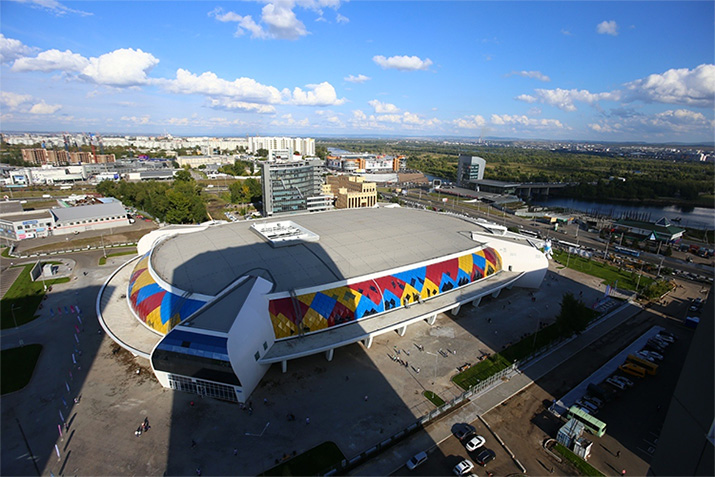 When plans were made in Krasnoyarsk, Russia, to host the 2019 Winter Universiade sports event, the local Penetron team ensured that all new concrete structures, especially in the Central Stadium, would withstand the aggressive, sub-arctic climate. Construction work on the stadium was completed in December 2018.
---
January 30, 2019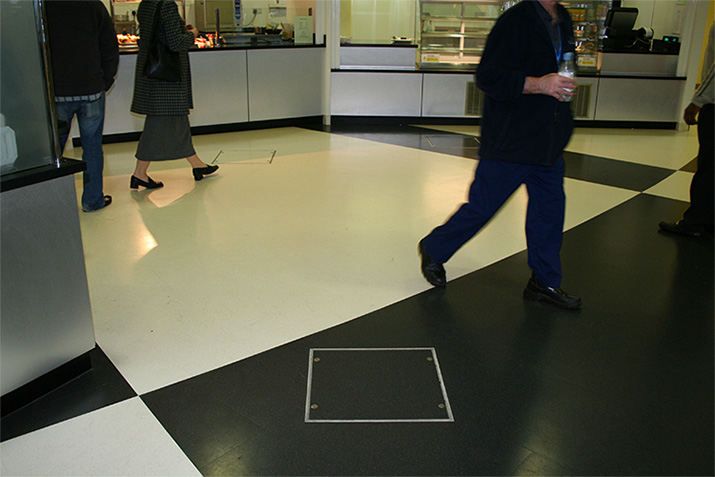 Howe Green offers the Visedge series of floor access covers that have been specially designed for sheet flooring such as PVC, linoleum and rubber and some carpets.
---
January 28, 2019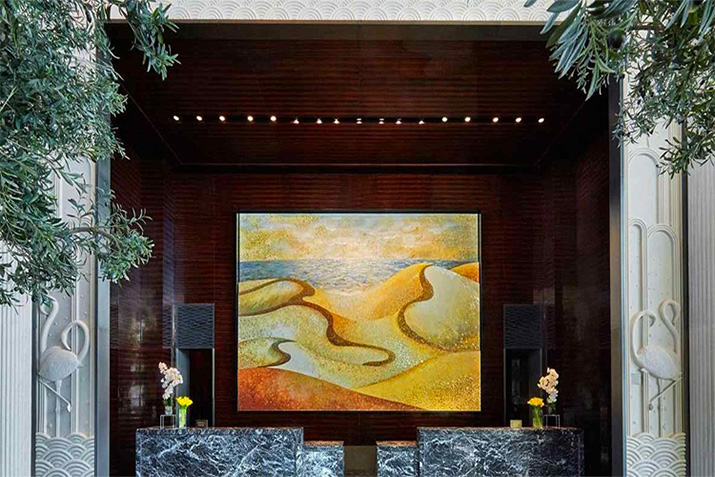 A large global construction company was under extremely tight scheduling constraints to complete a Five Star hotel. The project required several complicated designs that included custom developed patterns, mirror polished grilles, a large complete radius floor grille and geometrically shaped lobby center piece grilles.
---
January 25, 2019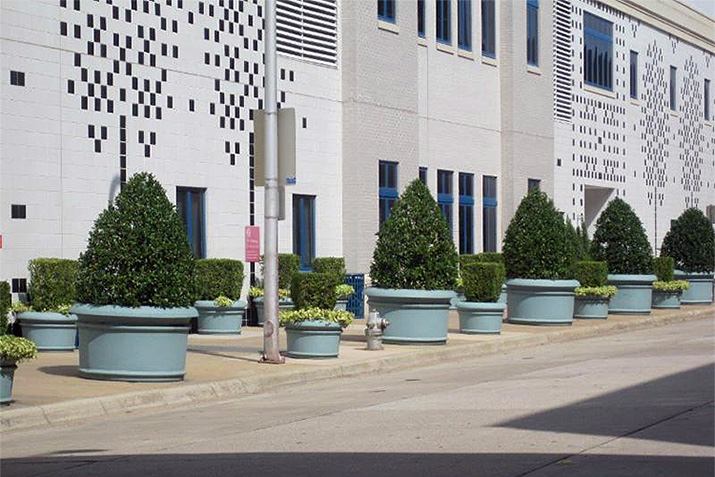 Extra-large planters are used for the instant "wow" factor in many landscaping designs. However, the cost of these heavy duty planters, shipping and handling, and installation can be astronomical. TerraCast ® creates products with usability in mind to make the process easier at the job site. With our lightweight planters, the cost of shipping is more affordable and they can be moved by hand.
---
January 23, 2019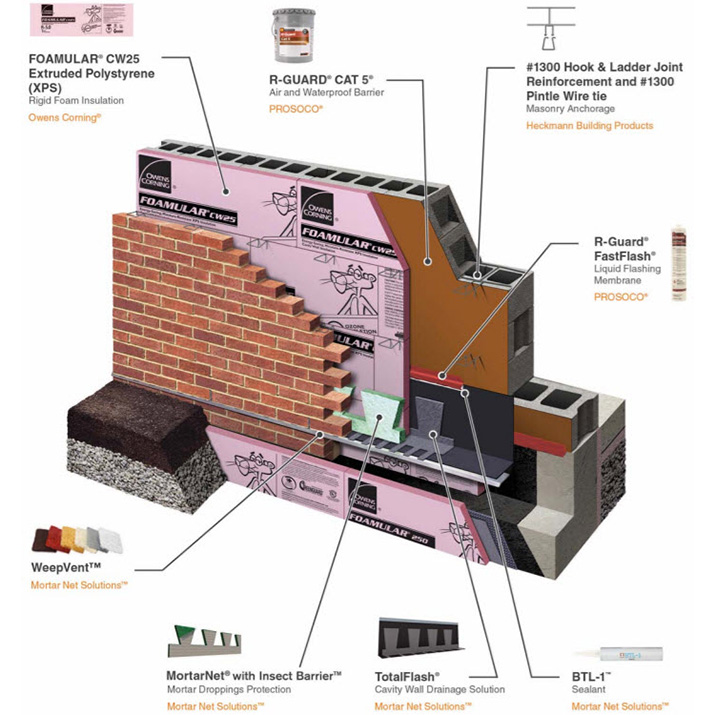 Why moisture management matters in a complete masonry veneer wall system. Benefits include a much faster design and specification process, proven component compatibility, faster component installation and better performance, plus the peace of mind that comes from knowing all components are proven compatible and will perform as specified.
---
January 21, 2019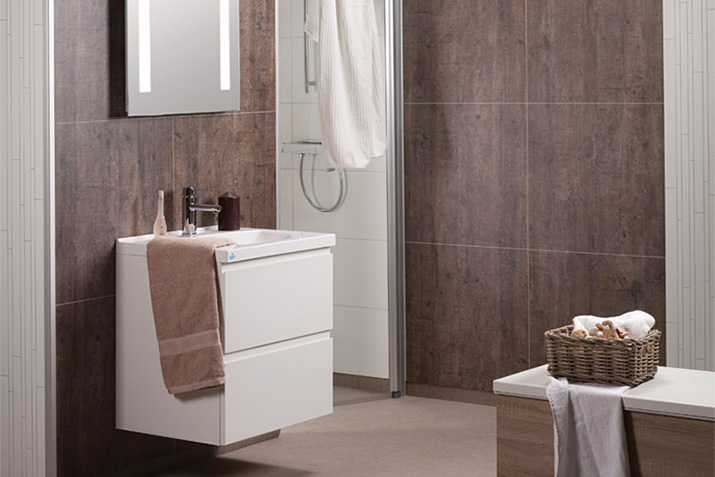 In this article, we dish out to you 7 steps to create a contemporary bathroom design which is not only stylish but also easy to clean!
---
January 18, 2019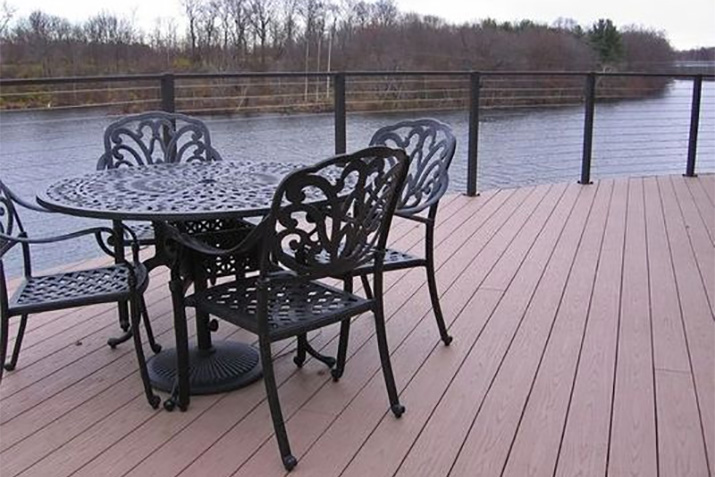 Featuring: reinforced aluminum system withstands the tension of cable infill without bending; Bronze powder-coat compliments rustic, woodsy, and old-world surroundings while protecting the aluminum from the elements; Post-to-Post Handrail runs between posts, allowing the railing to follow the curves of the deck; Deck mount posts are easy to install; Field assemblies have a low-profile look with no bulky turnbuckle.
---
January 16, 2019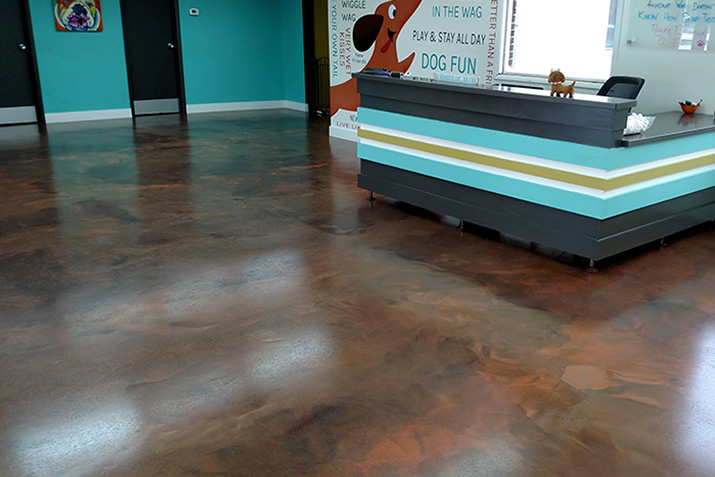 The REFLECTOR™ Enhancer Flooring System is a specialty, high build, self-leveling, fluid-applied floor coating. Engineered for commercial, industrial and residential applications where a durable, long-lasting, aesthetically unique, easy to maintain and completely custom floor is required. Due to the unique and unrepeatable nature of these flooring systems, consult with a technical representative before installing or specifying.
---
January 14, 2019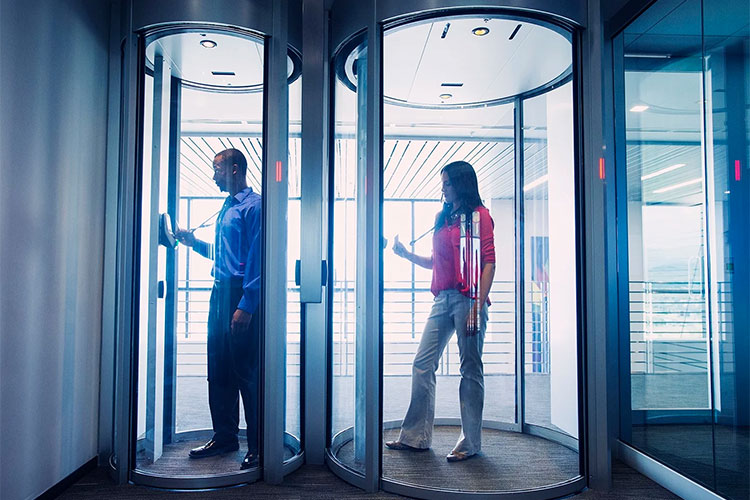 Your physical security system must comply with regulations specific to your industry. A regulation that is of major concern to security managers is the requirement to restrict physical access to a building. A failure to comply with this regulation could result in a number of associated liabilities, ranging from physical harm to an employee or guest, to hefty fines and bad press. Managing the entry to the best of your ability is key to compliance regulations.
---
January 11, 2019
Since the LARC was designed as a state-of-the-art facility, the Lindenwood team was looking for the latest and greatest screen technology for these rooms. One major challenge, however, was that they had to contend with all the bright, natural light in the building.
---
January 9, 2019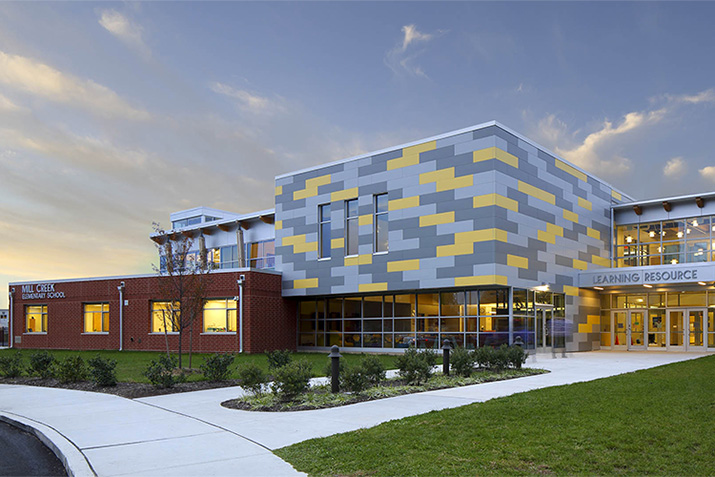 This colorful educational facility was designed from the ground up to provide a fresh start for an entire school district in Pennsylvania.
---
January 7, 2019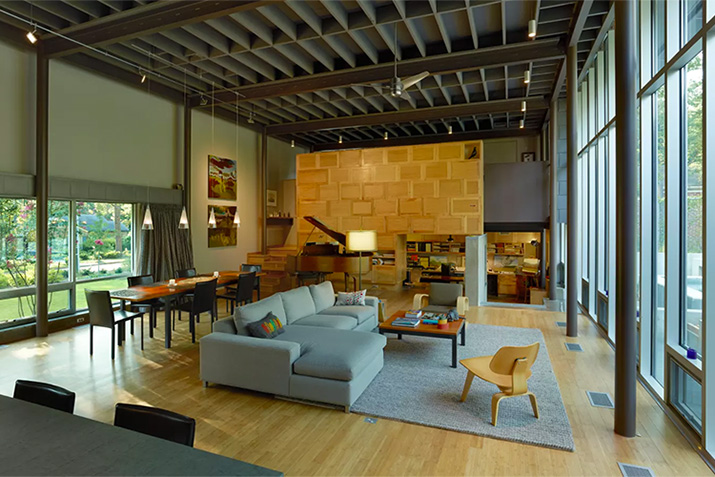 In the past, homeowner advice focused more on resale value than livability. Families looked for ways to sell their "for now" homes in the shortest amount of time for the most amount of money. The growing desire to age in place, however, means families are trading in their somewhat nomadic lifestyles and searching for a long-term living space. With that in mind, it's time to rethink and rearrange our houses so that they function as facilitators for spending quality time with family and friends.
---
January 4, 2019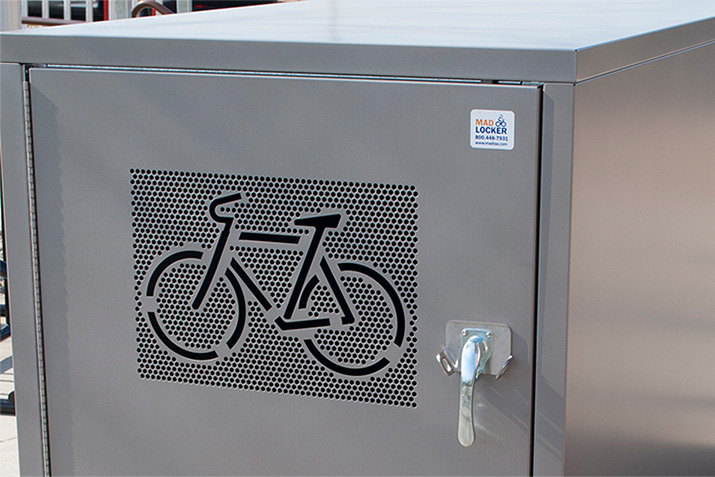 A bike locker will be one of the best bike security options for bike storage, as these units provide a completely enclosed, individual area to store bicycles. To select the best bike locker for your situation, there are a variety of options and decisions to consider.