architecture - engineering - construction

January 21, 2022
Glass railings are increasingly popular for decks, stairs, balconies and numerous other uses. It's easy to see why — they're modern, elegant, and understated. On the other hand, these products are also notoriously tricky to install. However, the innovation of adjustable dry glaze railing systems has removed the hassle from railing installation to make the whole process cleaner and easier.
---
January 19, 2022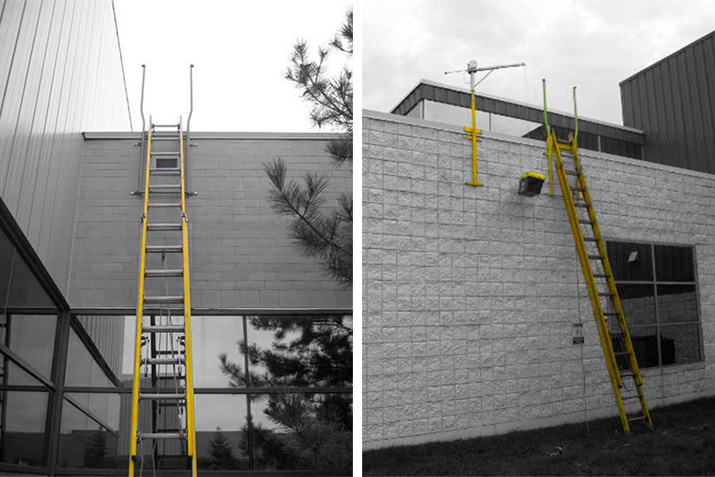 Almost everyone that has ever used an extension ladder, roof hatch or permanently mounted vertical ladder has some type of "scary" story to tell. After years in the commercial heating and air conditioning business, climbing up and down many different types of ladders and hearing all of those stories, the inventor/developer of LadderPort™ decided to find a safer way for all construction trades to access roofs when using an extension ladder.
---
January 17, 2022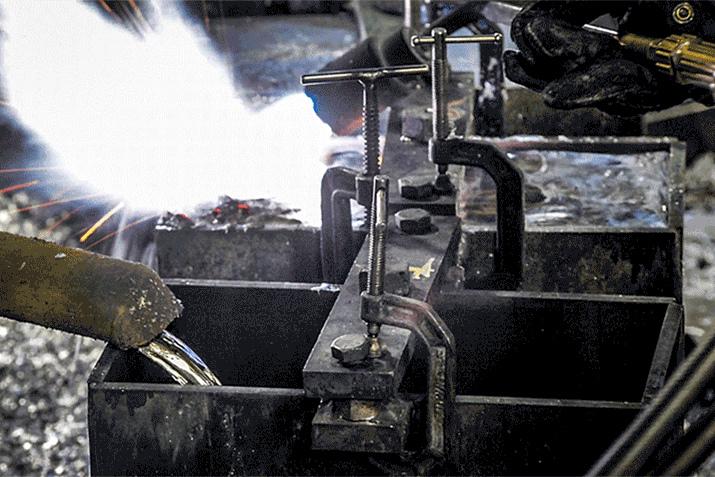 The #MarsMetal Specialty Casting Division has the wealth and experience to turn your custom #leadcasting dreams into reality. Our sales and #engineering staff will work with you from design to delivery.
---
January 14, 2022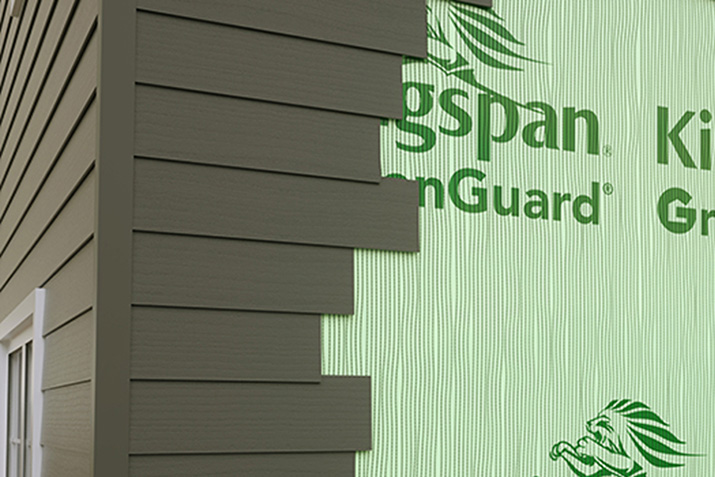 Managing moisture in the walls of a building decreases the possibility of damage due to water penetration and mold.
---
January 12, 2022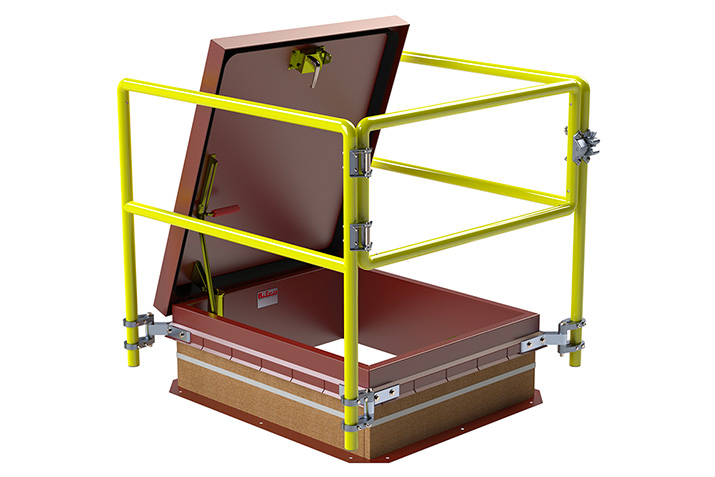 Fixed roof hatch safety railing system provides a permanent means of fall protection for roof hatch openings. The Bilguard rail system meets and exceeds OSHA fall protection regulations (29 CFR 1910.29). Bil-Guard® 2.0 models are available for most roof hatch and automatic fire vent sizes (shown on Type S Roof Hatch).
---
January 10, 2022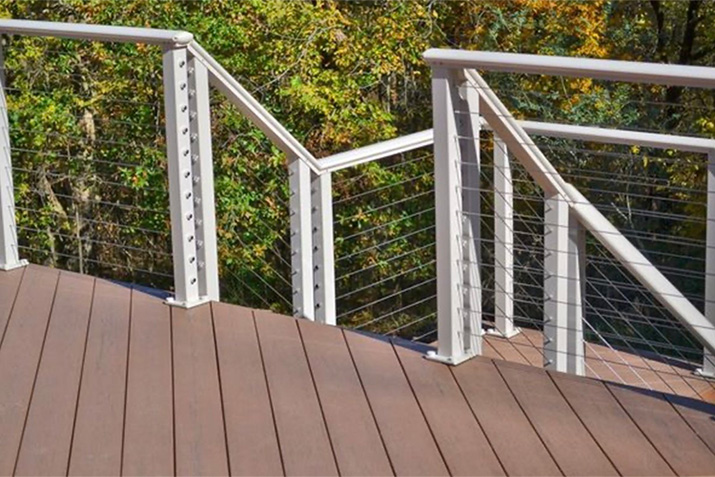 An Aluminum Cable Railing System opens the deck and stairs of this traditional home to a spacious, woodsy backyard. The clay powder-coat matches the creamy exterior and highlights in the brick siding, while the shaped top rail mimics the softened edges of the house's octagonal towers and smooth tile roofing.
---
January 7, 2022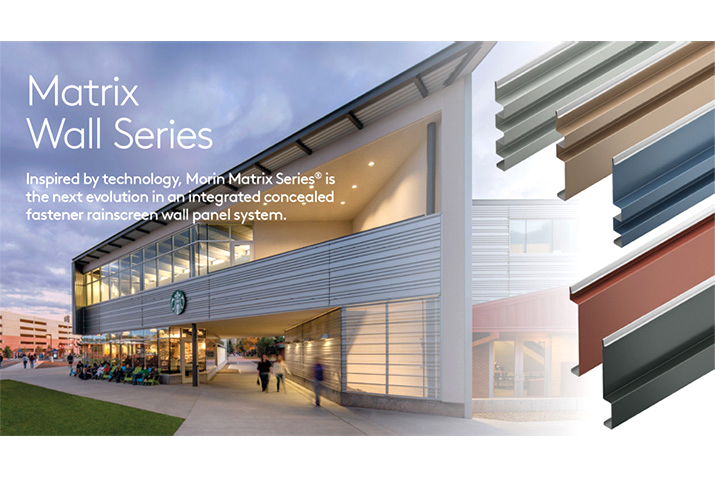 With ten unique panel profiles, as well as complimentary extruded aluminum trims and MiterSeam corners, the designer has all the tools necessary to create the next award winning design.
---
January 5, 2022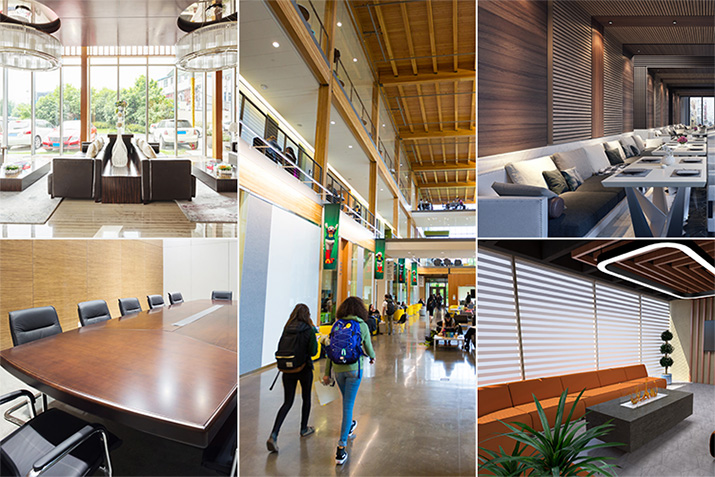 High-quality commercial furniture, fixtures, architectural millwork panelling and design or decor assistance for the food service, hospitality, retail, entertainment and educational industries. One of the most unique and 'Vertically Integrated' manufacturing operations in the US. With the capacity to produce products of wood, steel, upholstery, plastics, fiberglass, stainless, and aluminum. Customers are provided with a 'One-Stop Shop' for all your needs.
---
January 3, 2022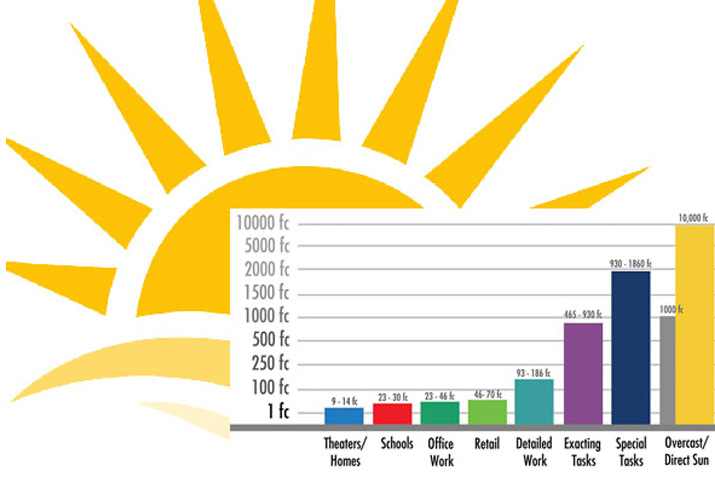 Daylighting design can be challenging, but we're here to help. In this article you'll find some tips on where to use specific glazing materials, the best way to configure a system for your needs, some information on loads and codes, and more.
---
December 31, 2021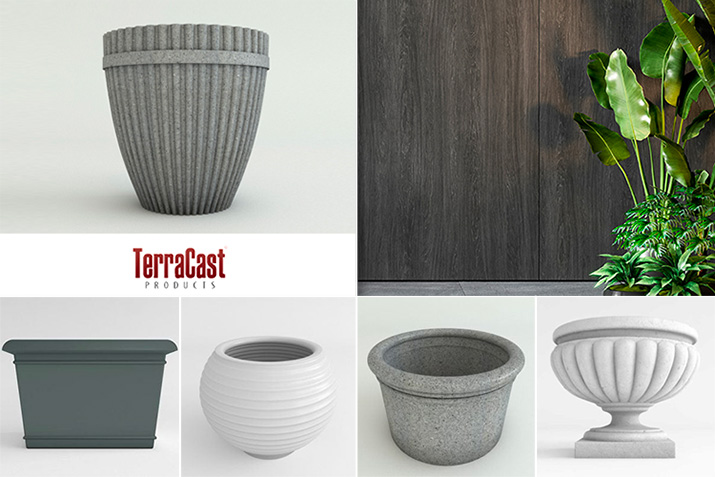 Winter is just around the corner. With it comes wanting to spruce up your space by gardening. Container gardening is a favorite for urban and suburban homeowners as well as business owners. Container gardening is not only a way to grow your vegetables, flowers, and herbs but also because they create an attractive outdoor space. Planters come in a wide variety of materials, some cheap, and others are costly. Here are a few perfect planters for winter to choose from, so your garden or patio will not only be successful but look beautiful as well.
---
December 29, 2021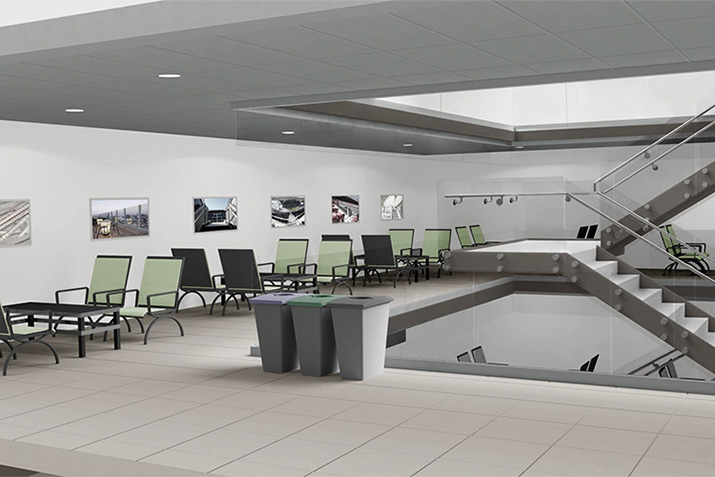 In the event of a fire, smoke – the largest cause of fire-related deaths – can travel just as fast as flames, posing major safety risks to a building and its occupants. To provide optimal protection against the spread and impact of smoke, Trex Commercial Products, a leading national provider of architectural railing systems, has introduced a new Smoke Baffle System engineered to serve the safety and aesthetic needs of today's commercial settings.
---
December 27, 2021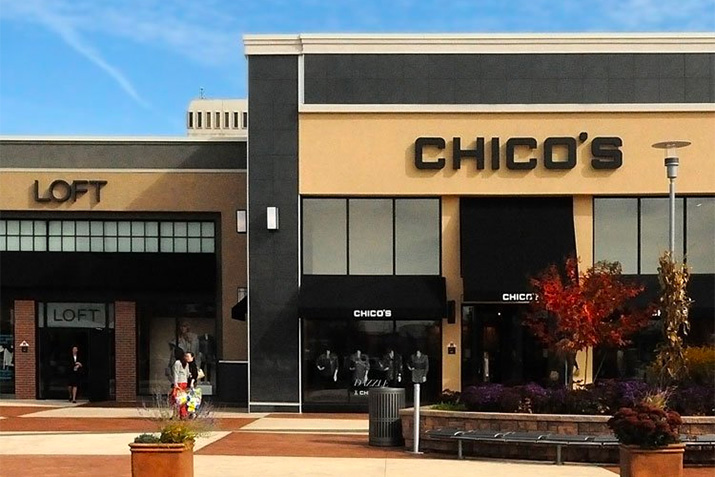 When it comes to making sure that first impressions are unforgettable ones, countless businesses have called upon StonePly to provide legendary curtain walls and storefronts. Businesses that have found success with StonePly include:
---
December 23, 2021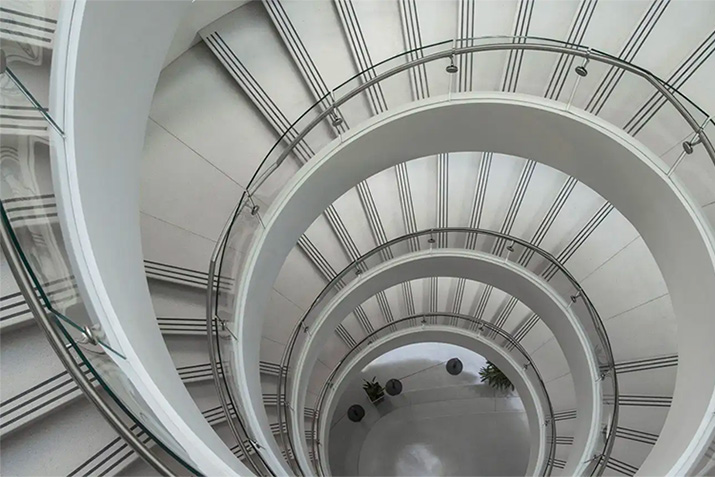 Precast terrazzo: the elegance and everlasting beauty is indisputable. Wausau Tile's custom precast terrazzo surfaces are sought after for everything from floors to countertops and wall treatments and stairs.
---
December 17, 2021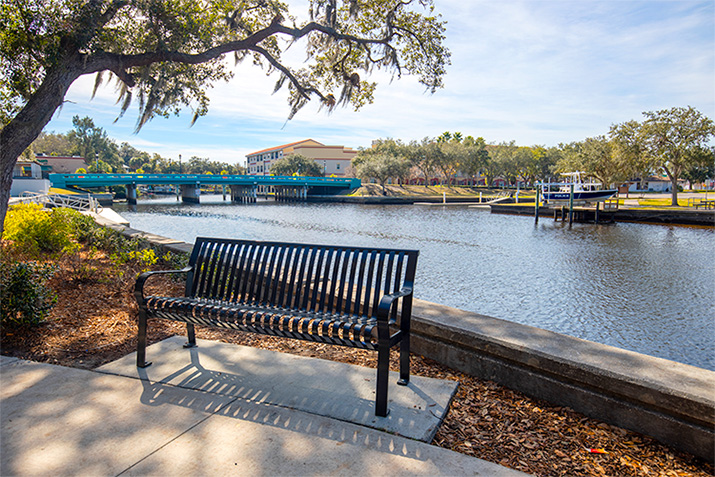 Benches can fit in virtually anywhere, but not just any bench. Furniture comes with different styles and themes and you wouldn't want to pick just any piece of furniture for your living room, right? Choosing the perfect bench for your needs is the same thing.
---
December 15, 2021
Shallow mount bollards are designed to combat the problematic fitting of traditional bollards which require deep foundations. Excavation and trenching can be expensive and time consuming, and below grade, pipes and utilities may prohibit installation. All shallow mount bollards are created to be installed at or near the surface, when compared to other bollards of their type or class. Impact protective bollards are typically installed deep into the substrate by three or more feet, with their length providing their crash tolerance. Shallow mount may be installed on a plate or 'biscuit' that's then linked to other bollards. Shallow mounts require just a fraction of the depth you would normally need, with depth requirements ranging from two feet to two inches!
---
December 13, 2021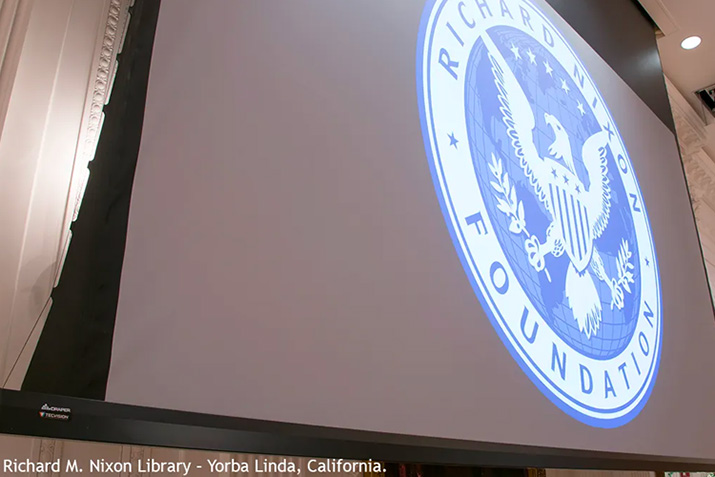 Projection screen technology has been around for a long time. So long that it is easy to neglect projection in favor of the "new kid on the block" (relatively speaking at around 50 years old), flat panel displays. And while flat panels have advanced by leaps and bounds over the past few years, so have projection screens. Modern screen technology can be used successfully in more places than ever before. That includes places where flat panels still are not a good option. Here are 5 problems that can be solved thanks to modern projection screen technology:
---
December 10, 2021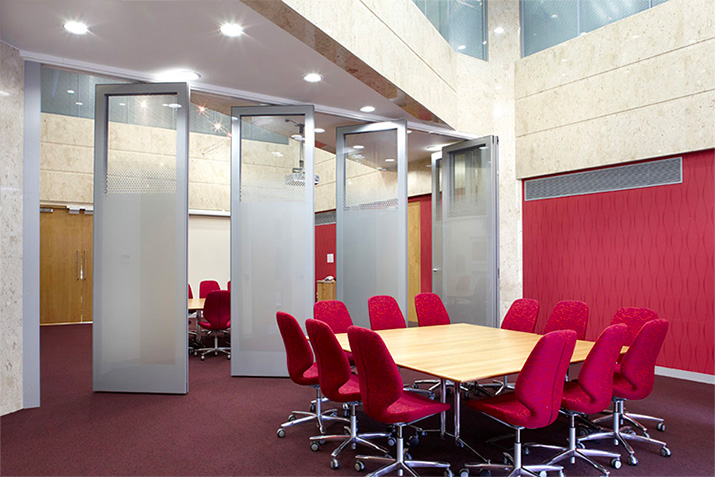 The appearance of COVID-19 in 2020 turned the working world — along with the rest of the world — upside down. Offices that had been filled with employees and clients emptied in favor of a work-from-home model that we all had to figure out as we went. As people begin their long awaited return to the office, companies are working to ensure that everyone is safe and comfortable as they re-enter the workplace. One way to achieve this is to incorporate temporary walls in the office.
---
December 8, 2021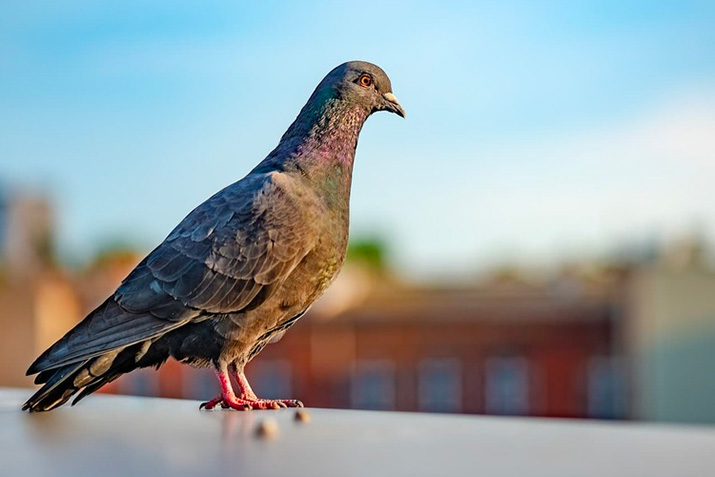 Our expert guide will go over exactly how to get rid of pigeons and why you need to address the problem quickly. Pigeons are everywhere; every park, town square, outdoor café, loading dock, and sky rise ledge has its own friendly flock of pigeons bobbing and cooing the day away. While there's no denying the charm of the occasional pigeon, there's also no denying the total mess and health risks a mass of pigeons can cause. The following is a comprehensive pigeon guide; follow along and you'll understand the many troubles and difficulties pigeons cause and discover effective solutions for every kind of pigeon problem.
---
December 7, 2021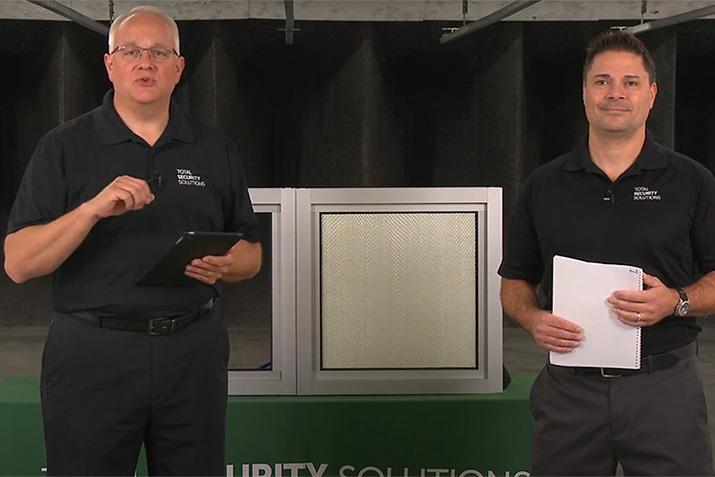 Learn the best security practices for corporate offices in this live-fire demonstration. #ballisticglass #bulletproof
---
December 3, 2021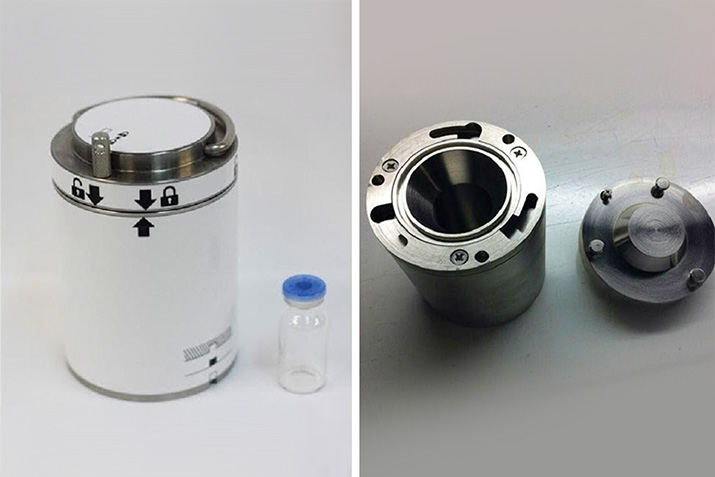 Several applications require shielding from radiation where lead is not a feasible material. Tungsten heavy alloy provides an alternative to lead that is strong and highly customizable into precision components. With an approximately 1.7 times greater density than lead, tungsten guarantees radiation exposure is kept to a minimum. Tungsten's higher density means the material provides better gamma ray absorption and radiation shielding. Not only is tungsten thicker than lead, but it is also easily mechanically processed/machined and has high ductility and strength. Compared to lead, tungsten is eco-friendly due to its non-toxic properties, making it a more feasible option for use in medical environments. Further, tungsten is also preferred in industrial settings requiring radiation shielding since it uses less material than lead and provides the same absorption level.