architecture - engineering - construction

April 24, 2019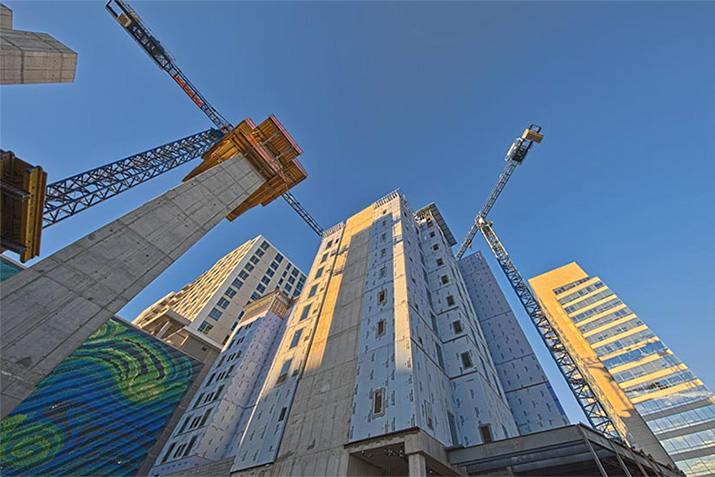 Extended Exposure Meets Its Match.
---
April 22, 2019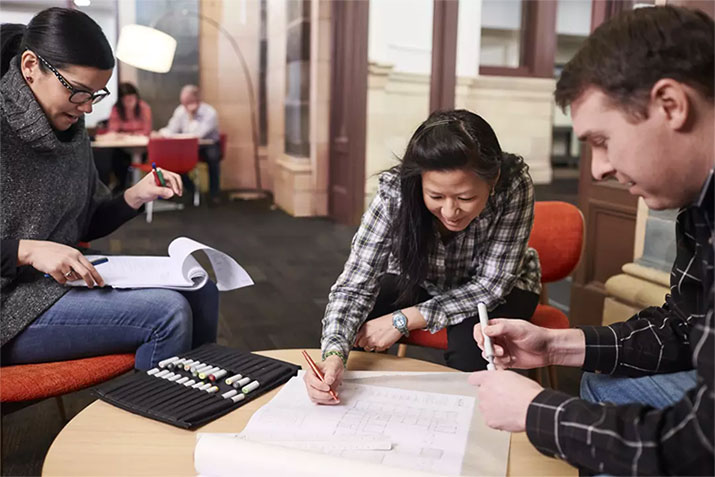 The need for senior living and healthcare facilities is greater than ever with an aging population and changing needs in health services. How can architects and emerging professionals rise to the occasion?
---
April 19, 2019
It's no secret that color provokes emotion. Warm colors, such as those that are bold in appearance like red or yellow, promote positive emotions and are often found in the signage of retail brands. Cool colors, like green and blue are meant to calm and are said to make a space feel larger.
---
April 17, 2019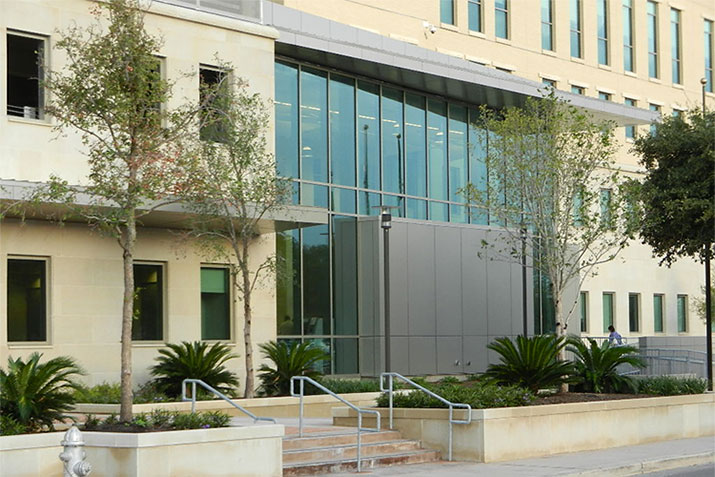 Bullet-resistant security windows are comprised of a composite system of alternating glass and polymeric layers – typically polyvinyl butyral (PVB) or ethylene-vinyl acetate (EVA). These dissipate the force of an impacting projectile before it penetrates through the other side of the window. Bullets are captured within the composite, providing effective protection for personnel from a variety of small arms fire.
---
April 15, 2019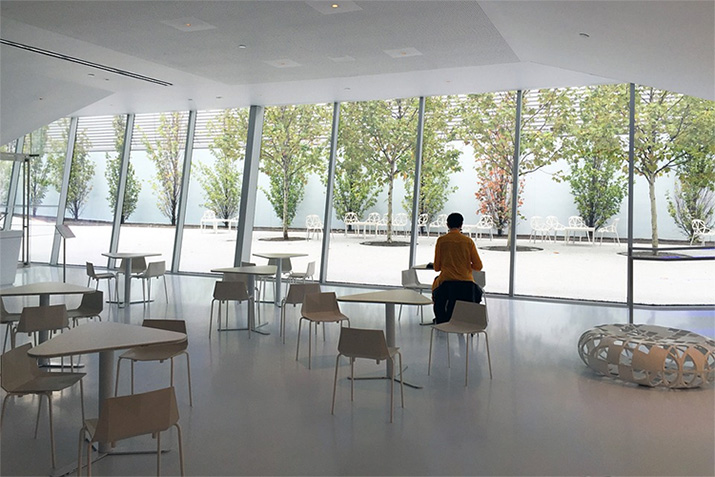 It's no wonder theEdge in Amsterdam has been touted as the world's smartest building. Everything is connected to the Internet. Lighting, temperature controls – even espresso machines and bathroom towel dispensers – are linked to central dashboards that track usage patterns and adjust settings or send alerts, accordingly. Employees use a smartphone app to check their schedules, find a workspace and much more.
---
April 12, 2019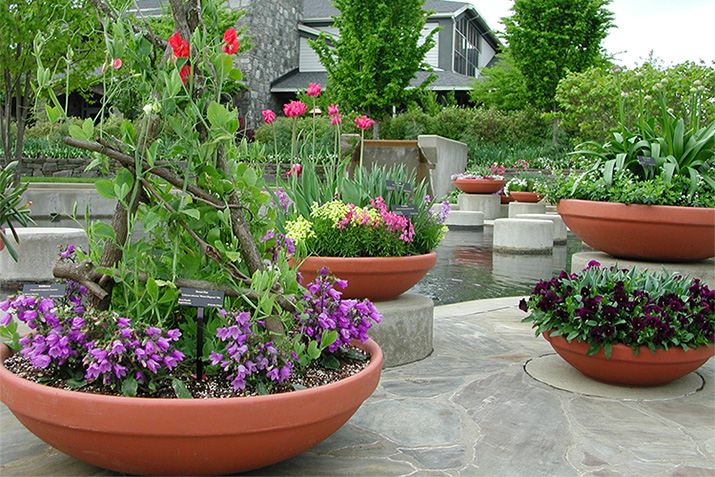 Equivalent to using a safe material for food packaging, finding planters made from safe material is the most important factor in growing edible plants. TerraCast® planters are made from Linear Low Density Polyethylene (LLDPE) resin, which is the material known to be used extensively in food packaging and other consumer products. Our planters are labeled with a 4 for recycling and they are safe to grow edible plants.
---
April 10, 2019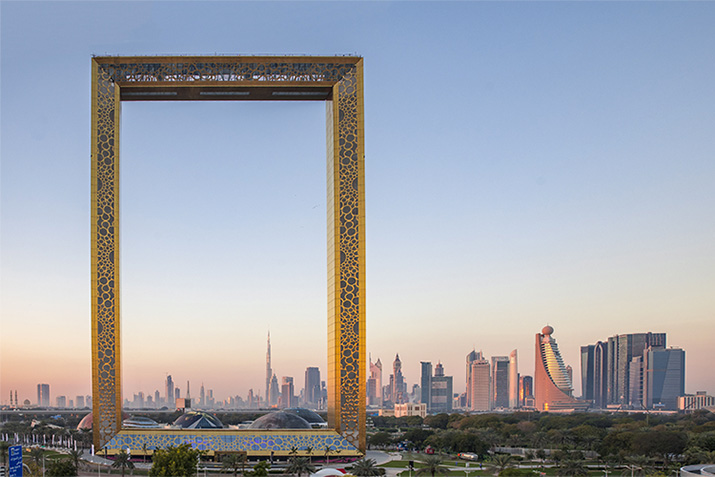 Nearly 1000 teams of architects from around the world competed to design an important new building – a "Tall Emblem Structure" that would promote "the new face of Dubai". The selected winner was the iconic Dubai Frame, and when its doors opened to the public in January 2018, those doors were automatic revolving doors from Boon Edam.
---
April 8, 2019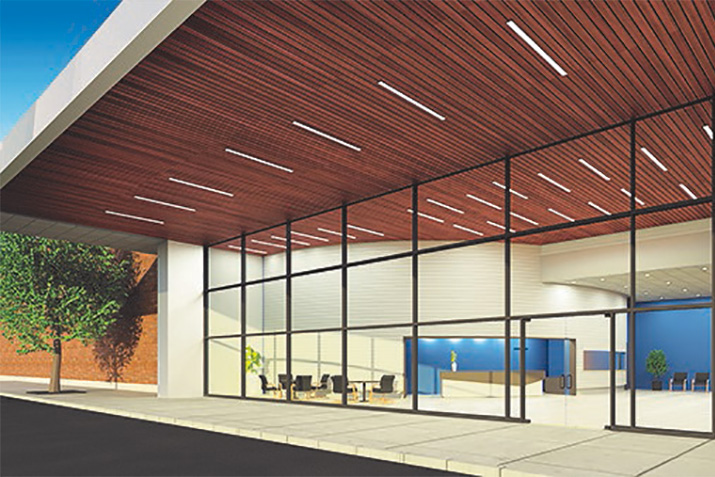 The beauty and warmth of solid wood linear ceiling panels can now be extended from indoors to outdoors with the introduction of WoodWorks® Linear Exterior Solid Wood Panels from Armstrong Ceiling Solutions. Made from Western Hemlock, the panels are specially manufactured to withstand outdoor conditions, making them suitable for use on the underside of soffits, overhangs, and other exterior surfaces that are not directly exposed to the elements.
---
April 5, 2019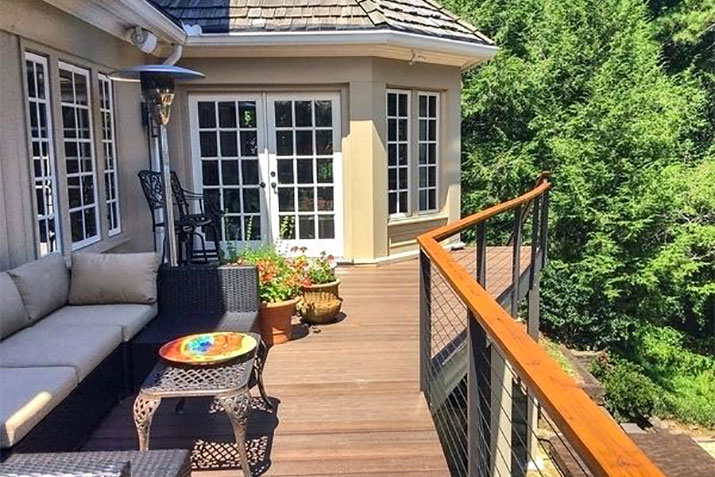 stainlesscablerailing_01.jpg
---
April 3, 2019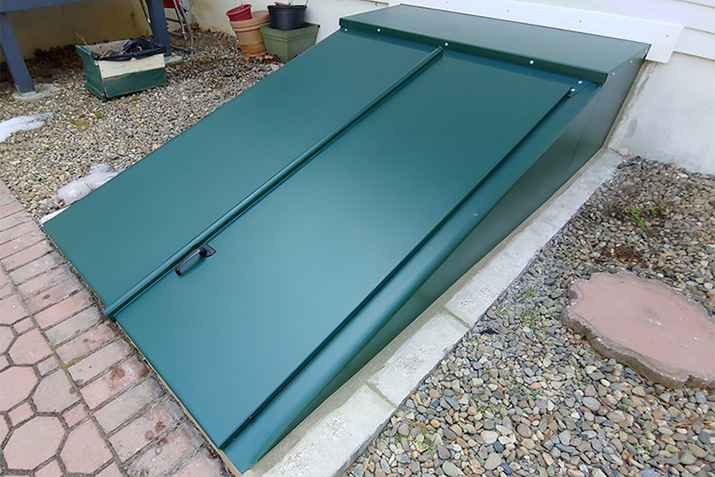 ---
April 1, 2019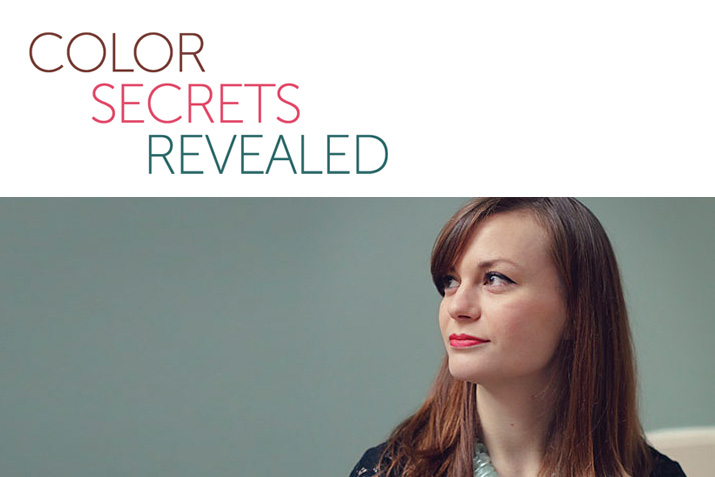 What is it about purple that signifies power and royalty? How did white help our ancestors fight the plague — and how does that dramatic history continue to define the ways we design with it? Kassia St. Clair explores the hidden stories of 75 different colors in her captivating The Secret Lives of Color. We caught up with the author and Elle Decoration color columnist in her London office.
---
March 30, 2019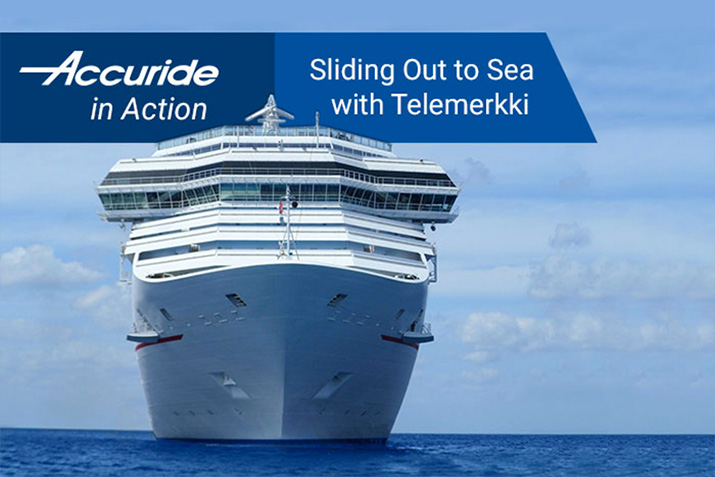 Telemerkki Keeps Seas, Roads, and Hospitals Humming with Accuride Hardware. Finland's Telemerkki Oy delivers critical hardware for high-stakes fields. That's why Telemerkki counts on Accuride solutions to keep its hardware moving. When manufacturing bridge consoles for ships, Telemerkki uses Accuride's 9301E Heavy-Duty Slides. The 9301E has a full-extension design and a 600 lb. load capacity. Exhaustively tested, the 9301E is a trusted solution for commercial and industrial markets.
---
March 27, 2019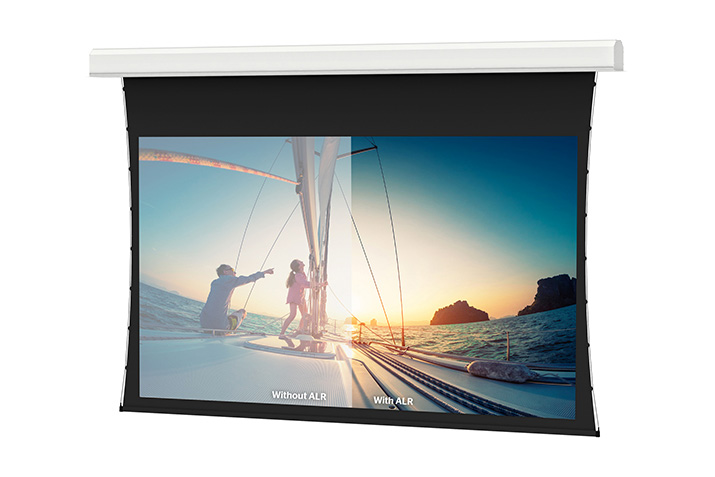 The new Parallax® Stratos 1.0 delivers a high value solution for rejecting ambient light in large scale projection. Offering the freedom to install seamless ALR screens up to 16 feet in height, Parallax Stratos is available in a wide array of core Da-Lite® tensioned electric and fixed frame options. This Contrast Based ALR surface rejects up to 80% of ambient light with 1.0 gain for standard throw projectors (1.0:1 or greater).
---
March 25, 2019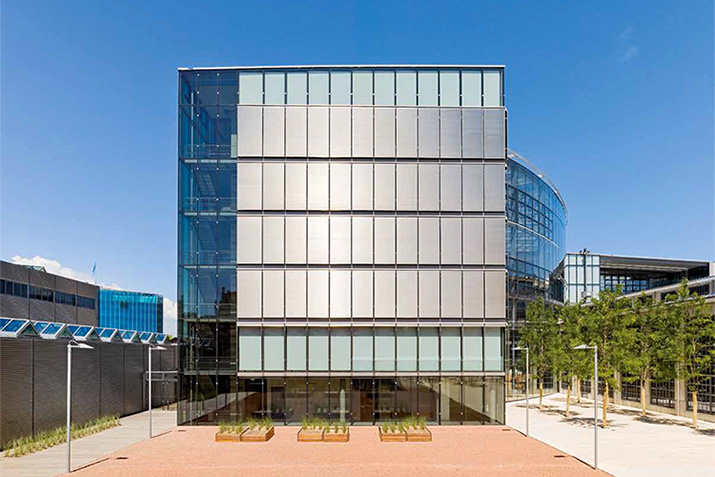 The creative use of metal has become a modern design and construction trend. In addition to advantages such as recyclability and versatility, the aesthetic created by incorporating metal is a big reason for the increased use. Here are four ways Draper helps you incorporate the metallic look into a building, while also dealing with glare and solar heat gain as part of an overall daylighting strategy:
---
March 22, 2019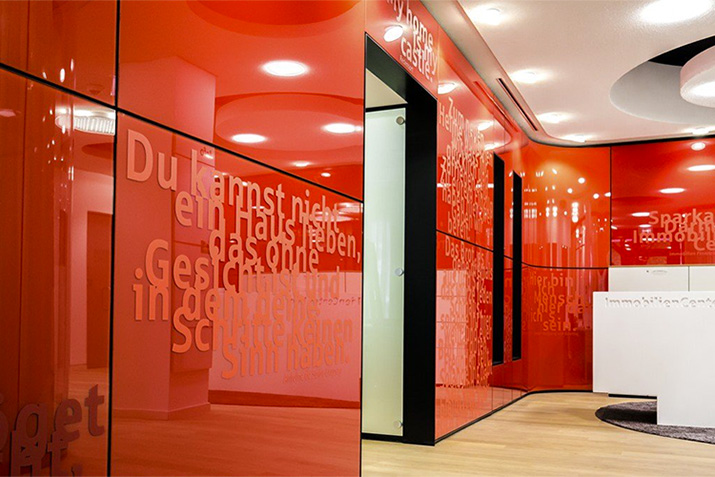 StoVentec Glass is a ventilated rainscreen cladding system consisting of a glass faced composite panel, thermal insulation and sub-construction. It is available in many panel sizes and different surface colors and finishes, offering great aesthetic potential for façade designs on new-build or refurbished buildings.
---
March 20, 2019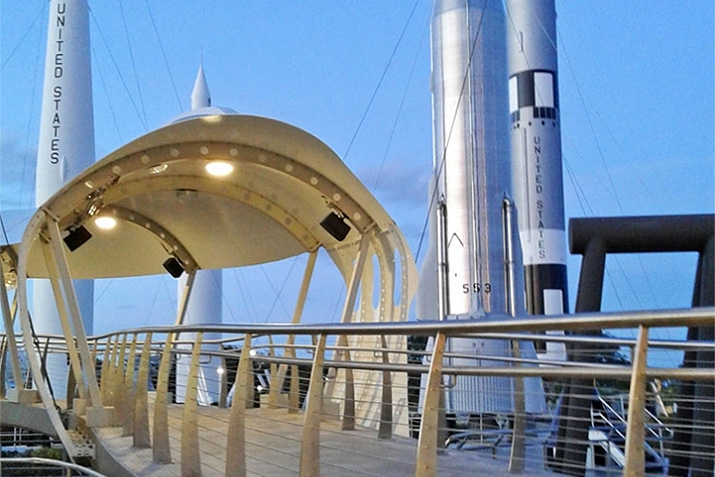 The sleek, streamlined cables work with a variety of architectural styles and can be used in both outdoor and indoor settings, including harsh environments. Perfect for public settings!
---
March 18, 2019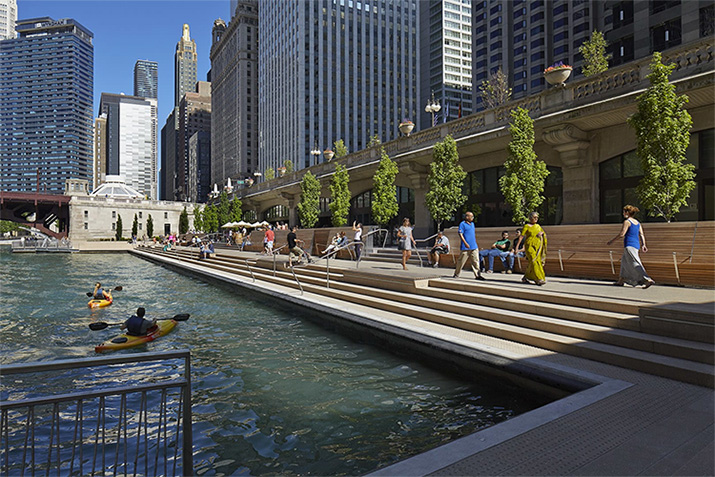 Architects are working to create spaces where all members of a community can thrive. Learn more:
---
March 15, 2019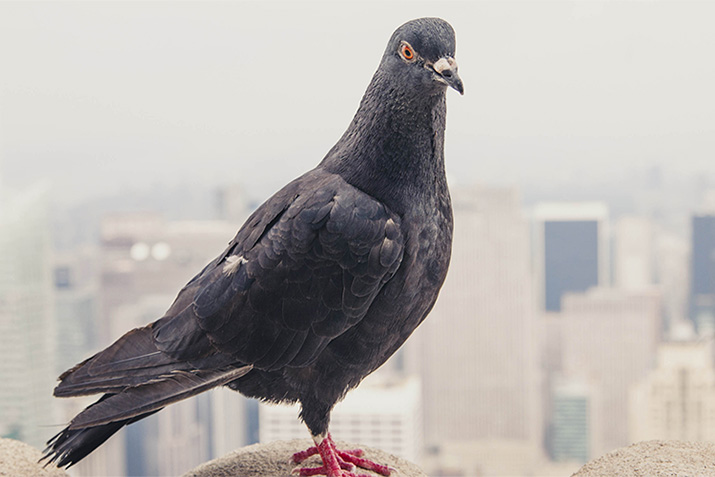 As anyone who's ever owned or leased a large building can tell you, birds can be a major problem to the aesthetics of a roof. But the problems from pigeons and other airborne pests go far beyond just appearances. Besides looking ugly, bird droppings can do real damage to a roof's materials, and they carry several kinds of diseases, representing a danger to the public. That's why many businesses decide to invest in bird spikes. Bird spikes are a simple, inexpensive option that keeps pigeons and other larger winged pests from finding any space to land, preventing them from either nesting on the roof or finding a place to leave their droppings.
---
March 13, 2019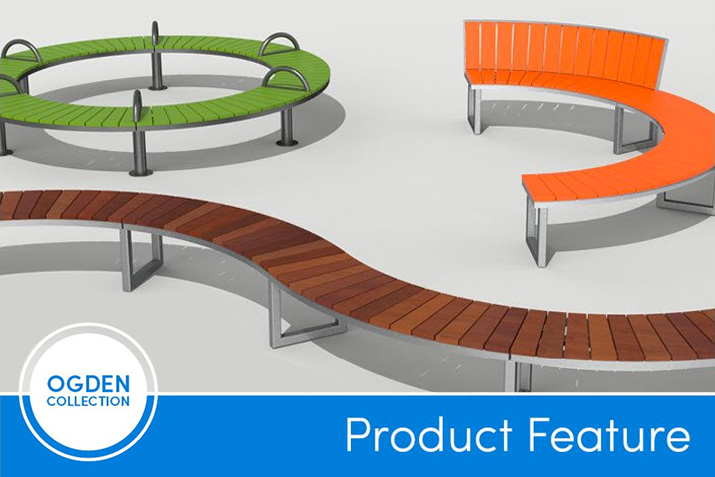 Think you can handle unlimited curves? We're talking curved to virtually any radii in one-inch increments! The Ogden Collection offers all this flexibility with four mounting options, gorgeous & durable seat material options, and it's a standard product!
---
March 11, 2019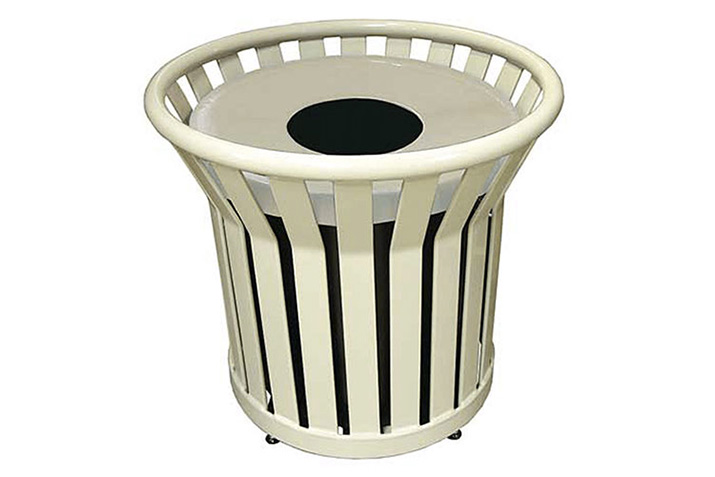 Is your business constantly covered in litter? Commercial trash receptacles can help fix littering issues and promote recycling. In fact, one of the biggest contributors to littering is a lack of trash receptacles. If people cannot find a place to throw away their garbage, and most people won't look that hard, they will toss it wherever they can. Some may assume there is no consequence for littering and that someone else will pick it up as part of their job. You can help make the decision to responsibly dispose of trash easy by ensuring there are plenty of commercial trash cans and receptacles around your property.