architecture - engineering - construction

February 21, 2020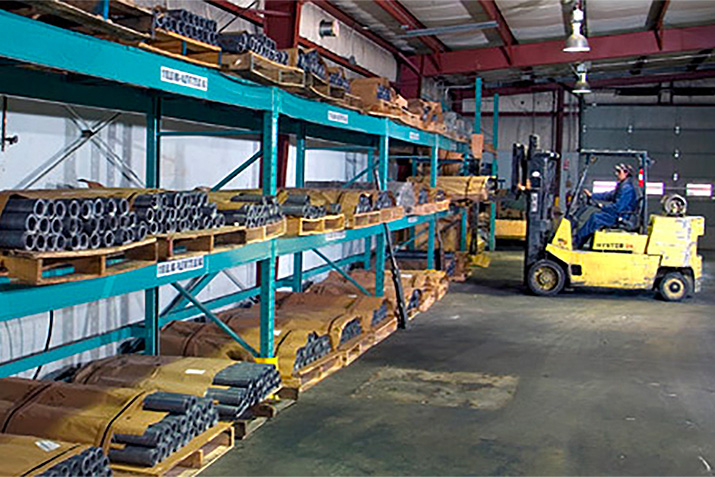 Sheet lead for Radiation Protection in laboratories, clinics, dental and medical application can be a challenge. Many contractors and architects face challenges due to space criteria and the weight of the shielding requirements. How to solve your shielding challenges with sheet lead product options?
---
February 19, 2020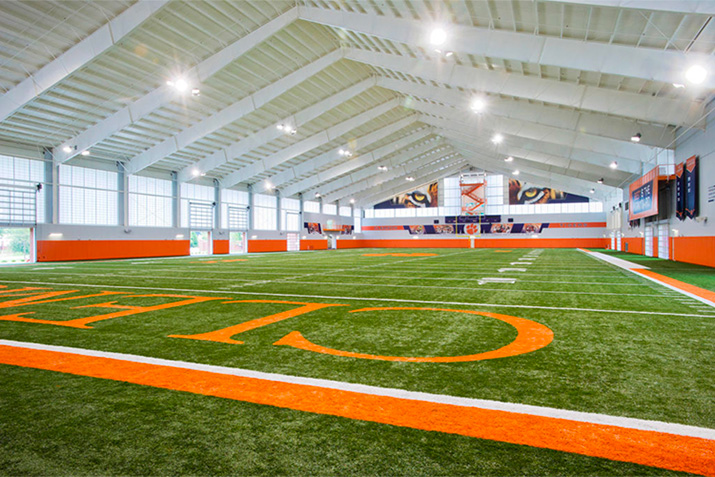 The ability to control natural daylight enhances any athletic facility, from recreational to professional sports. Providing glare-free, full-spectrum light is ideal for videography, mental focus and visual acuity. Kalwall® translucent sandwich panels have been a preferred choice of athletic facilities large and small because of their ability to couple museum-quality daylighting™, with increased visual privacy and protection from the elements. Here are five athletic facilities across the globe where Kalwall® translucent sandwich panels have been used to provide the right diffuse natural daylighting solution.
---
February 17, 2020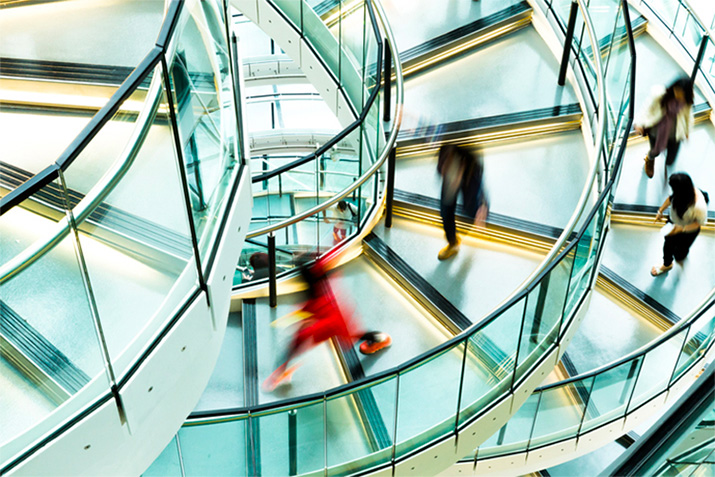 Many companies are exploring ways that they can create "safe rooms" in their existing office—addressing the special challenges of corporate security. One of the greatest challenges: the attacker is very often someone familiar to the target and victims. As a result, security measures that are highly effective in many settings—like access control—are only one part of the puzzle.
---
February 14, 2020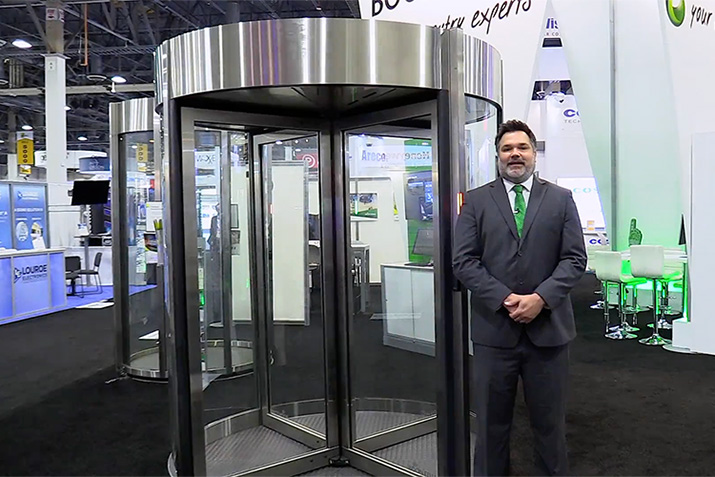 Are you looking at different types of security entrances and trying to compare which one is right for you? Security revolving doors have been gaining in popularity over the past 10 years. Why? In this quick video, I'll share with you the top 5 features of a security revolving door that make it one of the most desirable security solutions for many types of facilities.
---
February 12, 2020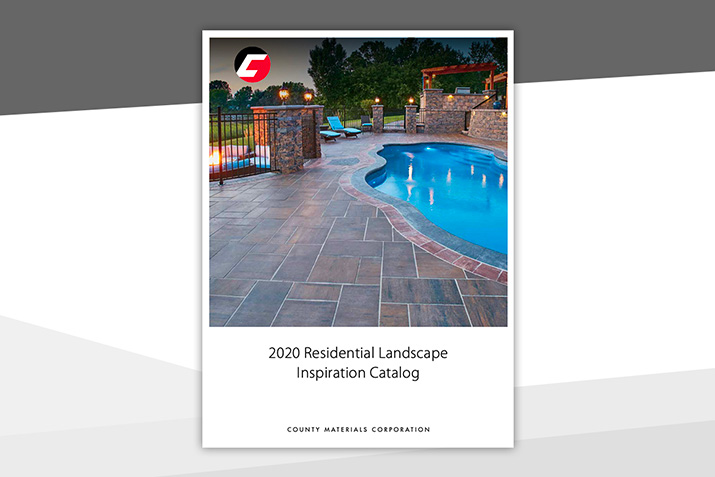 Outdoor living spaces are particularly sentimental areas of the home. For dozens of years, the County Materials team has crafted long-lasting concrete landscape products that are used and loved by families across the country. Our 2020 Residential Landscape Inspiration Catalog showcases our products and provides everything you need for designing your next project. Get a digital download here.
---
February 11, 2020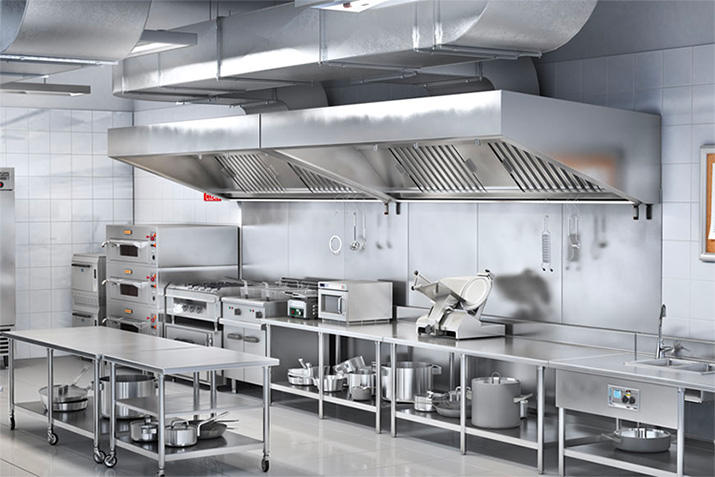 Steel and stainless steel are both reliable metals found in a wide range of products, from substantial applications to very small parts. So, which one is better? The answer is "it depends!"
---
February 7, 2020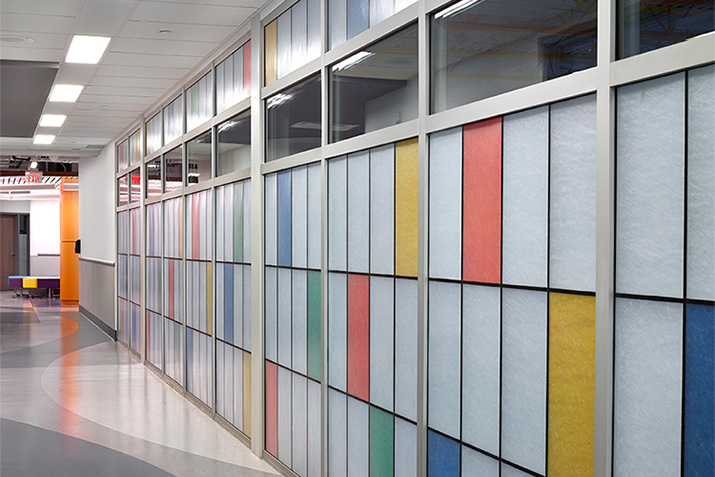 Incorporating colored insulation into your daylighting design can illuminate a space with bright, vibrant hues as the sun shines through! This Spectra-Grid™ application is perfect for creating a stained glass look or showcasing school or company colors. Click HERE for more information on this eye-catching visual effect!
---
February 5, 2020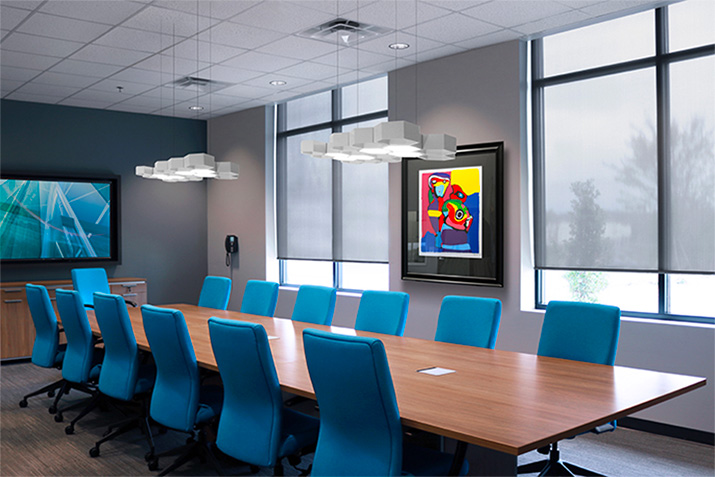 The construction industry has a significant impact on the environment. Much of the impact is in carbon dioxide emissions and energy use. Here are a few ways we can contribute to your efforts to reduce the environmental footprint of buildings—during construction and operation:
---
February 3, 2020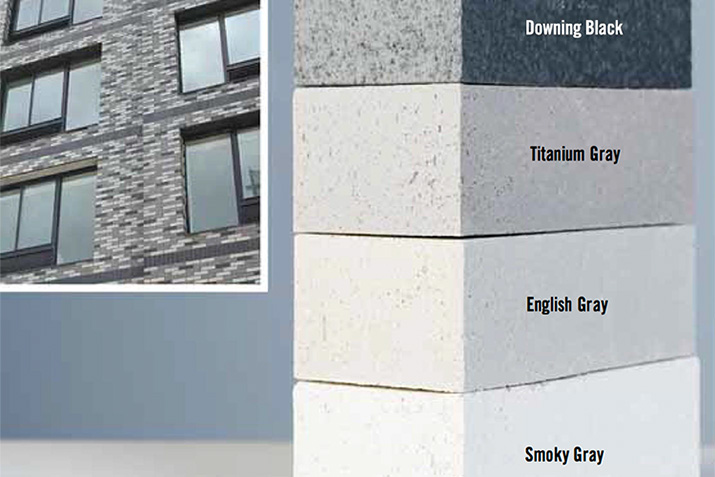 The Belden Brick Company is again expanding its offering of product lines. Belden has increased its production of coated brick products. Along with its recently expanded Glazed Brick line, offering a core of 30 standard colors and a multitude of custom colors, Belden Brick has increased its clay coated offerings in a variety of new grays. These complement our ever-popular Alaska White and Spectrum Series, such as Black Diamond.Current trends in color selection tend to draw towards coated brick. We are happy to provide these new styles and provide options to designers for the desired look with the permanence expected of brick masonry.
---
January 31, 2020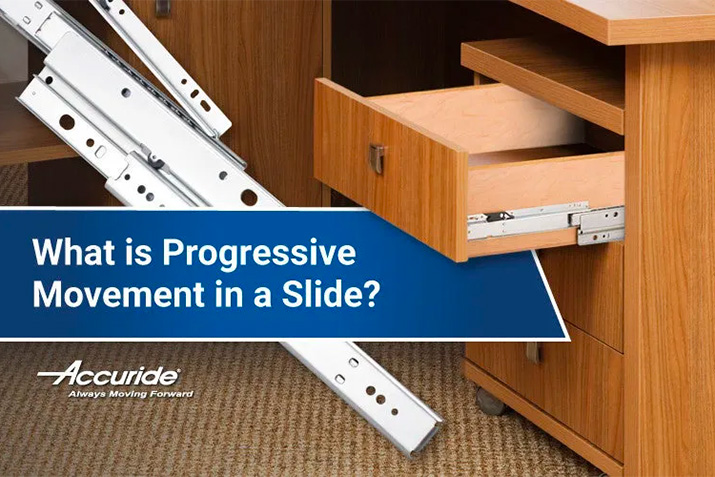 The ball bearing telescopic slide was a step forward in drawer movement. 'Progressive movement' is a step forward from that. Even the telescopic drawer slide has room for progress.
---
January 29, 2020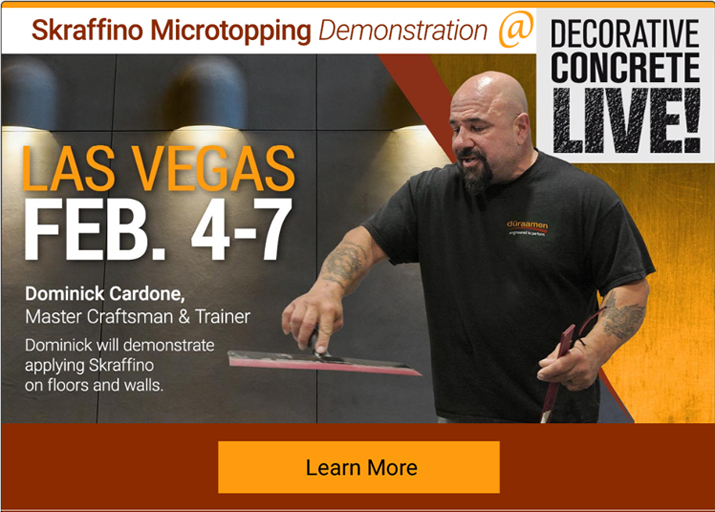 ---
January 29, 2020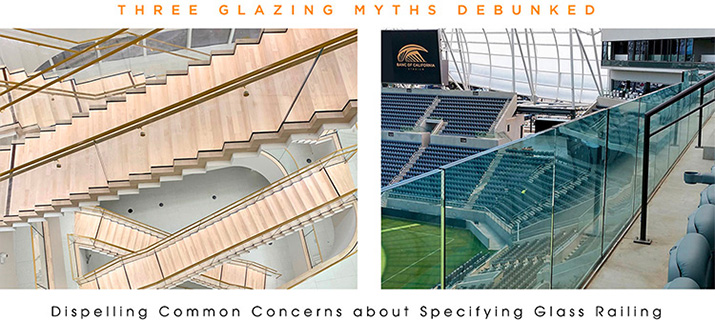 No matter how you look at it – or through it – glass is a clear choice among today's commercial architects and designers. From sports arenas and shopping malls to hotels and healthcare facilities, savvy specifiers are increasingly looking to incorporate glass into their project designs, presenting a huge growth opportunity for contract glaziers. However, taking on projects involving glass railing can be challenging due to lack of familiarity with the products or concerns related to engineering.
---
January 27, 2020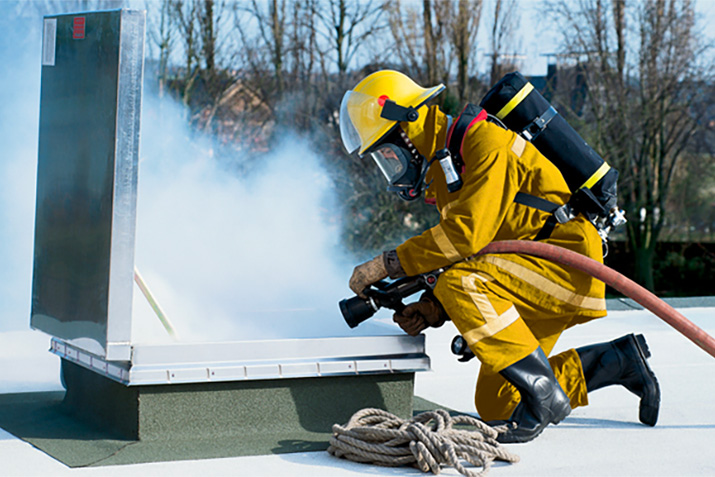 Automatic Smoke Vents protect property and aid firefighters in bringing a fire under control by removing smoke, heat, and gases from a burning building. Smoke vents are ideally suited for large expanses of unobstructed space such as factories, warehouses, auditoriums, and retail facilities. Mechanical smoke vents are activated upon the melting of a fusible link and options are available for smoke detector and fire alarm activation.
---
January 24, 2020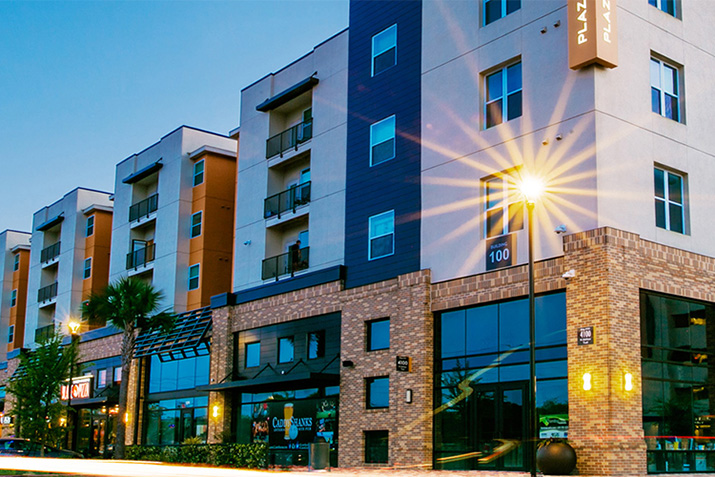 Building owners want to keep energy costs down, which means they need a tight building envelope. The problem? A tight building envelope, if the wrong products are used, can actually create issues with moisture and mold. Moisture control beneath the cladding can help solve these issues, creating a more secure exterior and a more comfortable interior for all.
---
January 22, 2020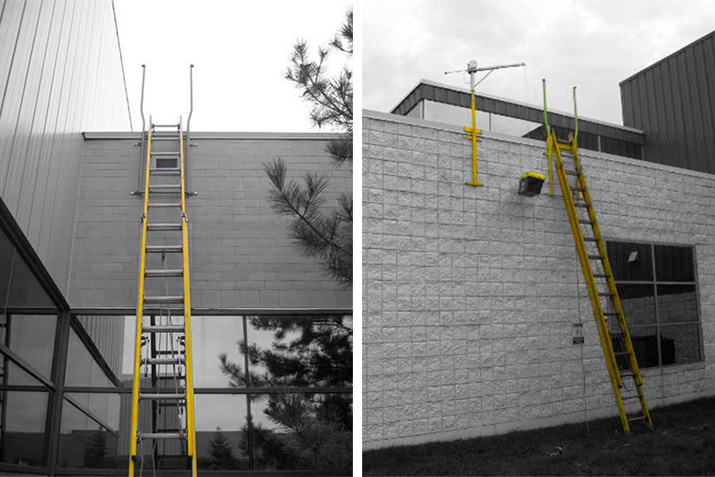 Almost everyone that has ever used an extension ladder, roof hatch or permanently mounted vertical ladder has some type of "scary" story to tell. After years in the commercial heating and air conditioning business, climbing up and down many different types of ladders and hearing all of those stories, the inventor/developer of LadderPort™ decided to find a safer way for all construction trades to access roofs when using an extension ladder.
---
January 20, 2020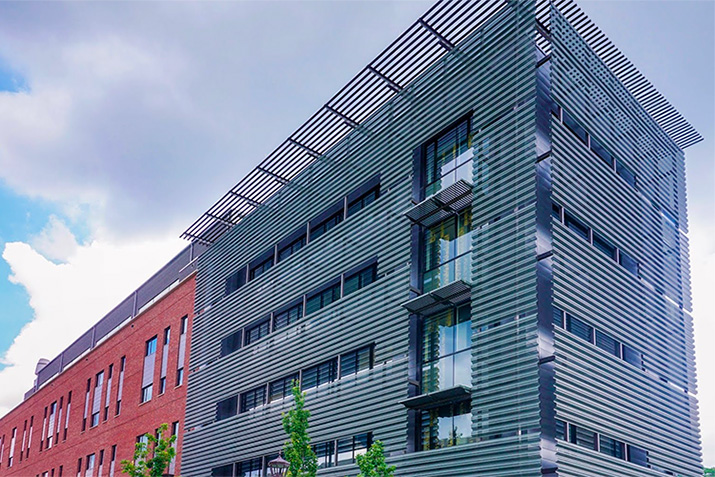 The Roger A. and Helen B. Krone Engineered Biosystems Building (EBB Krone) opened in 2015. It was built with the intention of creating a space where Georgia Tech engineers and scientists can work together on new medical technologies and curing diseases. Much like bees - or Yellow Jackets - the mascot of Georgia Tech, work together in a hive. It is possible that design architect, Lake Flato, and local architect Cooper Carry considered this when creating the building design.
---
January 17, 2020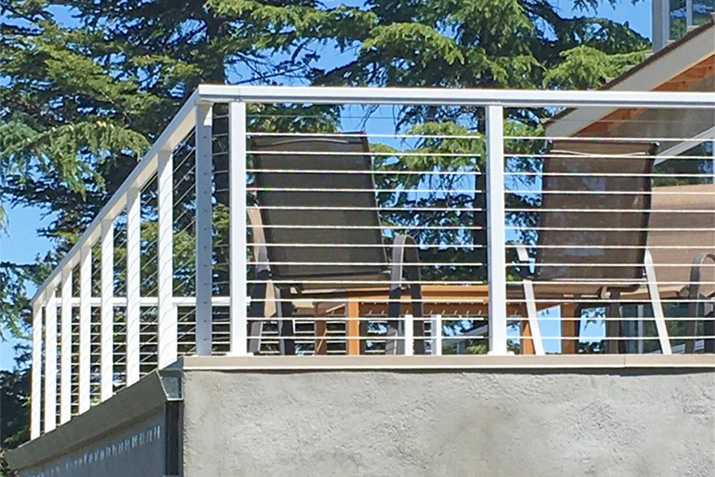 This Bay Area home had recently undergone a yard and deck renovation to update the outdoor space into something more modern and open. The customers wanted a railing solution that fit this contemporary theme while maintaining an open view of their newly landscaped yard.
---
January 15, 2020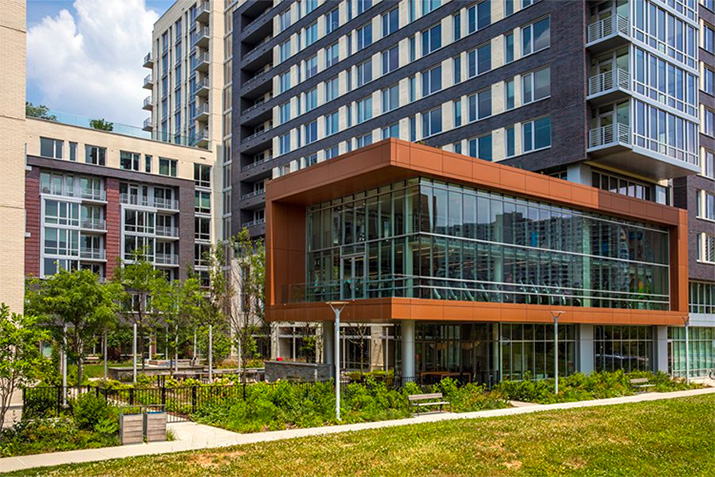 People of all ages continue to move into multifamily communities, requiring developers to meet a range of needs. Kawneer delivers systems and solutions that offer the performance, aesthetics and sustainability required by today's multifamily applications.
---
January 13, 2020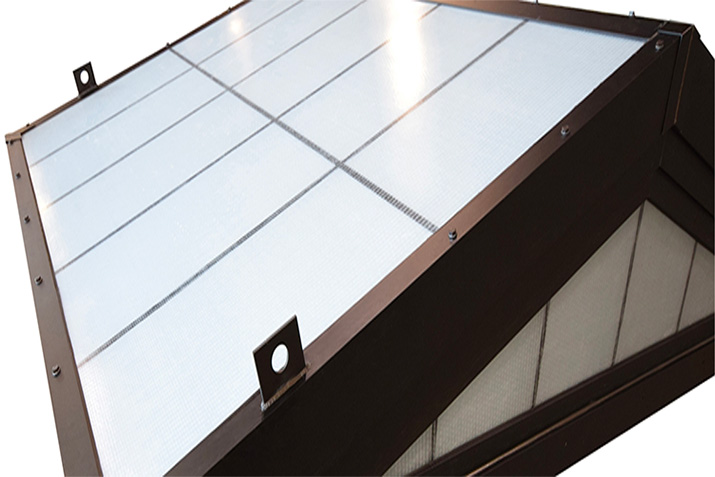 Hospitals and medical centers have found a unique way to utilize removable skylights by placing them over equipment like MRI machines that are too large to move and occasionally need to be serviced. In these applications, the skylight, or a portion of it, is simply removed and workers are provided with easy access to the machinery.
---
January 10, 2020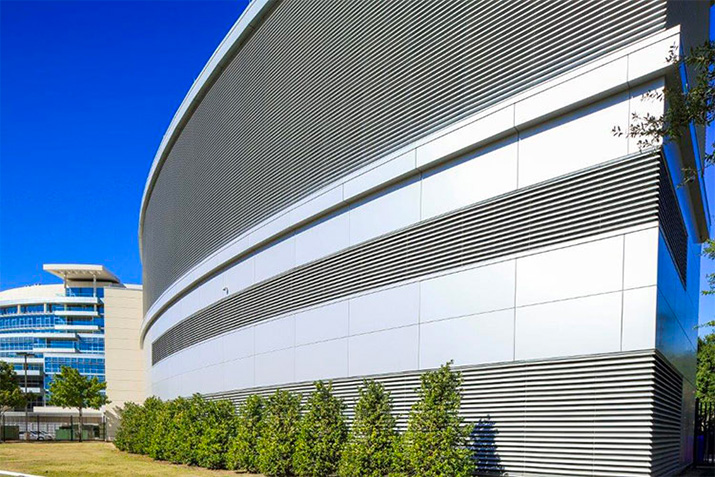 Designed to provide superior performance and great aesthetic appearance, Ruskin® louvers are backed by experienced engineers and reflect Ruskin's commitment to high quality product standards.