architecture - engineering - construction

October 7, 2022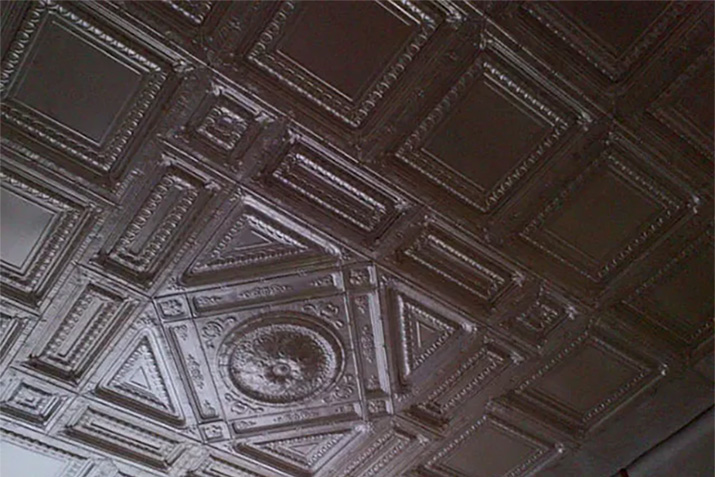 Decorative Ceiling Tiles, inc. has the ability to create an exact replica of any stamped ceiling tiles, cornices, and fillers that can be found in historic buildings throughout the world. To produce a replica and save you some time and money we require a sample of the product that is to be reproduced. We can use Aluminum, Copper or Tin Plated Steel to make your reproductions. Because Aluminum is the modern metal that will not rust, it is our material of choice over tin-plated steel and we offer you a range of colors as well as mill finish, unpainted Aluminum ready to be primed and painted. If you are going to paint your panels, we recommend using our white-coated Aluminum as it powder-coated finishes and can serve you as a primer.
---
October 3, 2022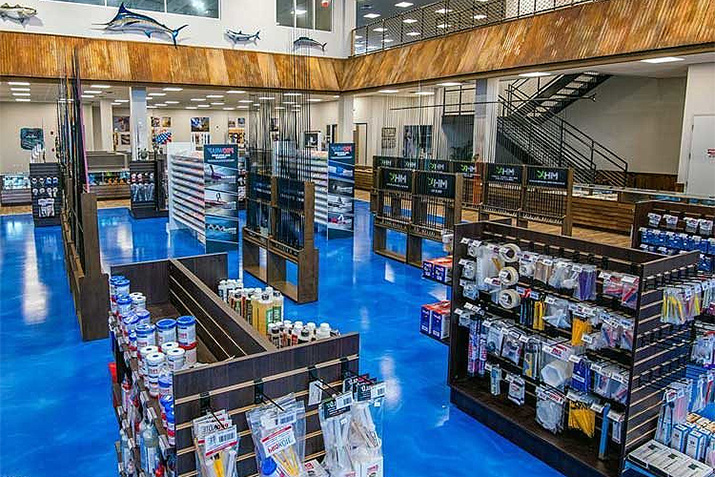 Elite Crete Systems custom flooring solutions for commercial and retail spaces offer endless design options to meet your interior design requirements and durability needs. These seamless surfaces are fluid-applied in place and can be installed with minimal downtime. Not only can these flooring systems match your brand's color scheme they can also be designed to incorporate your company's logo. These coatings can achieve coefficient of friction (COF) to meet or exceed ADA Flat Surfaces, ADA Inclined Surfaces, OSHA and NFPA requirements.
---
September 30, 2022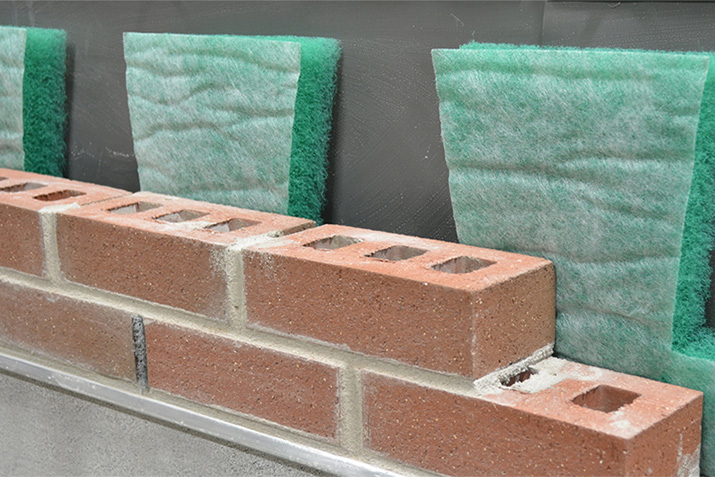 In masonry cavity walls, mortar collection above the flashing and weep hole levels is vital for proper masonry cavity wall performance and to prevent water damage. In today's walls, it's common to see a 2" cavity reduced to the minimum requirement of 1" with the inclusion of insulation, so the need for better ventilation is essential to keep the wall dry and trouble-free. MortarNet™ with Insect Barrier™ suspends mortar droppings above the flashing and weeps, so they stay clear and unobstructed. The patented Insect Barrier helps deter insects from entering the cavity through the weep holes. Its NEW design using a structural strand polymer mesh allows moisture to flow to the weeps and significantly greater airflow within the cavity to promote drying.
---
September 29, 2022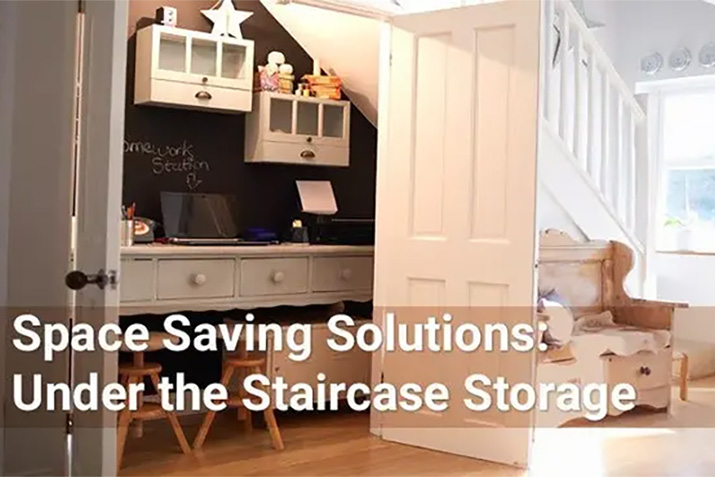 Accuride Under the Stairs Drawer Slides Maximizing Space. The Micro-living movement has been gaining a mainstream following throughout North America. More companies are turning to Accuride to build reliable storage options. The Touchwood Designs' under-staircase solution depends on Accuride slides to maximize storage space. Accuride has various slide options to fit any storage project needs.
---
September 28, 2022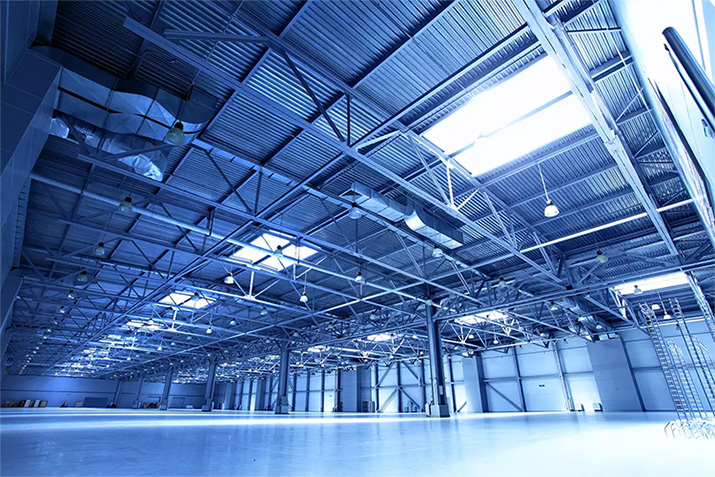 When you look at your industrial facility rooftop, the fall hazard you immediately notice is likely the leading edge. In fact, you probably already have fall protection equipment like guardrails in place at your roof edge to protect workers. However, its important to recognize that other fall hazards exist on your rooftop that require specialized roof safety equipment ranging from a roof hatch safety rail to skylight fall protection cages.
---
September 23, 2022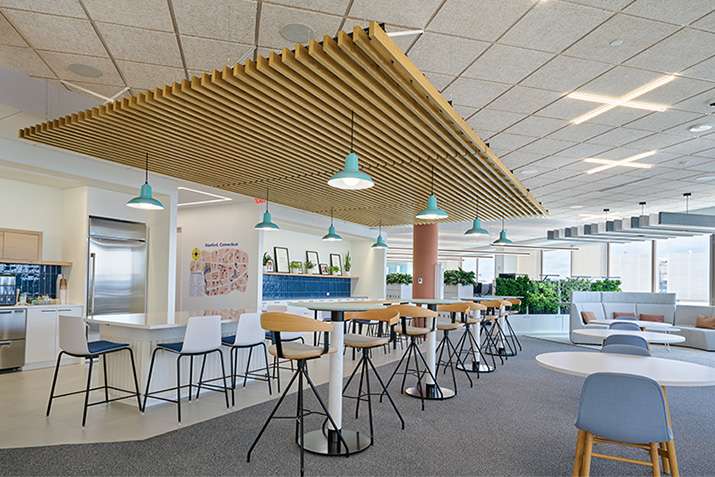 Did you know good acoustics play an essential role in improving indoor environmental quality? Learn how sound impacts occupant well-being in a space.
---
September 21, 2022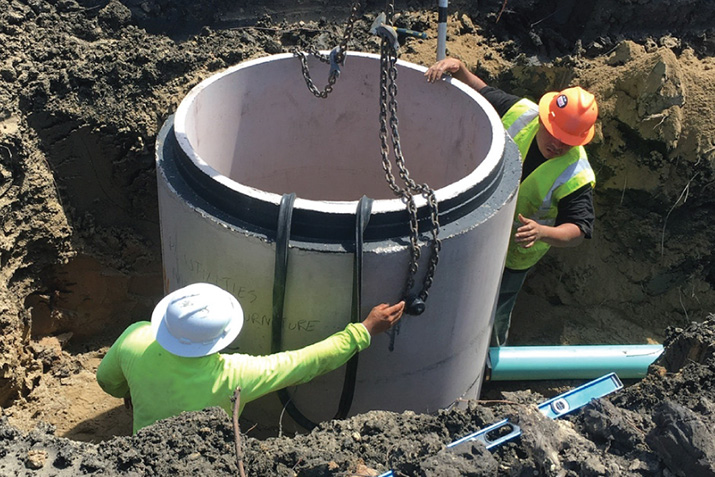 No other admixture combines an integral defense against microbial attack with Xypex crystalline waterproofing technology to offer protection of concrete sewer and wastewater structures.
---
September 19, 2022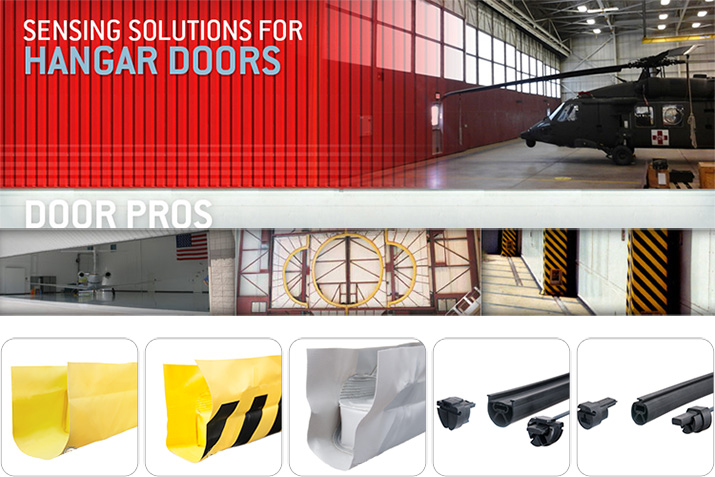 Reduce the risk of injury and damage to aircraft and equipment with custom Miller Edge hangar door sensing edges. Install on the leading edge of a sliding or bi-folding hangar door or surround an aperture opening. You can count on Miller Edge to provide entrapment protection devices that have been put to the test and proven dependable in protecting personnel, equipment, and property for over 65 years.
---
September 16, 2022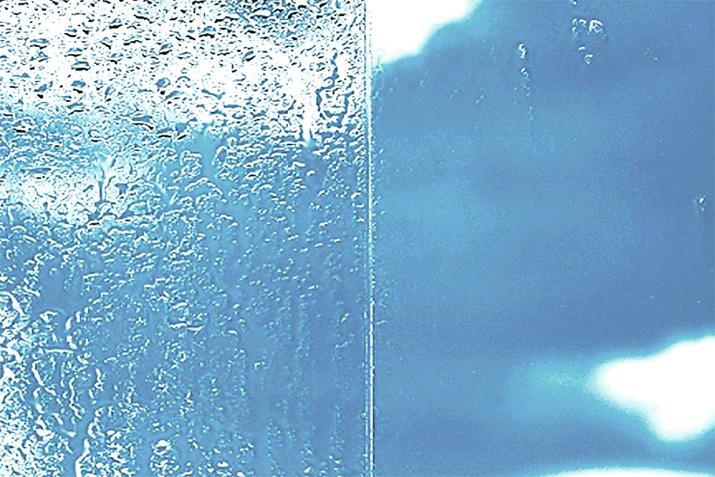 One of the biggest concerns people have when considering glass railings is how difficult it will be to maintain the glass panels. No one wants to spend hours cleaning glass. Fortunately, at eGlass Railing™, all glass panels are manufactured to be Carefree Clean™. During the manufacturing process, the glass is treated with an ultra-thin transparent coating that repels both water and oil, and protects against dirt, grime, etching and staining.
---
September 14, 2022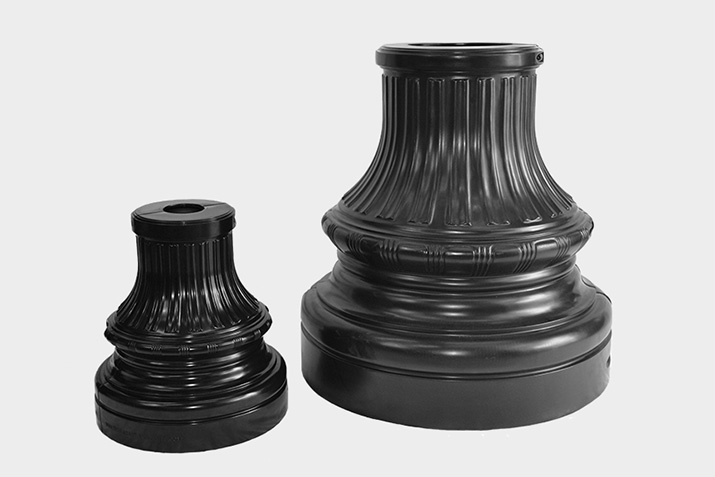 Introducing the newest addition to one of the most popular styles, the Delaware Base now comes in 18" tall with a base diameter of 19", which accepts a pole with up to 6" outer diameter. The new size comes with the same clamshell construction that allows easy installation and access to the wires. The three different sizes create seamless streetscapes throughout the city or residential community for any lamp posts, signage poles, and small cell poles installed in the area.
---
September 12, 2022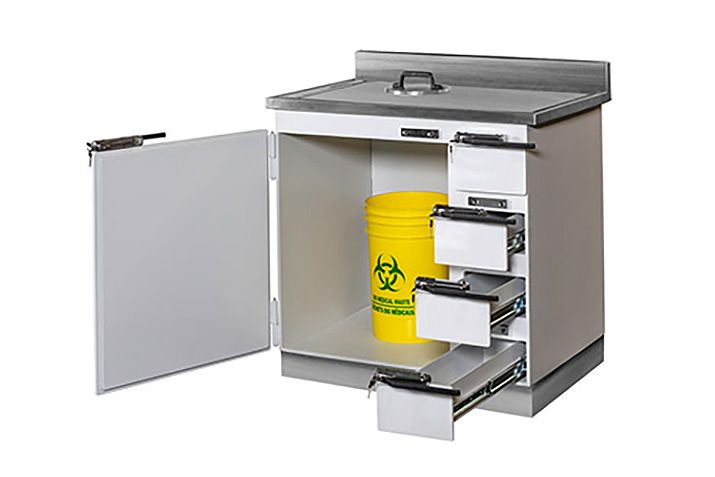 If you're looking to order MarShield Lead Lined Cabinets or get a quote, make sure to review the Cabinet Quotation Information and Considerations. We've outlined this information below to help you determine which design options and other considerations you should think about before placing an order. You can also download our Custom Lead Cabinet Information Sheet for additional information.
---
September 9, 2022
Residential, commercial, industrial and agricultural construction professionals recognize that the most energy efficient, eco-friendly and innovative technology available today is spray foam insulation, rather than fiberglass. They also appreciate that spray foam insulation will endure and perform for the life of the home or building.
---
September 7, 2022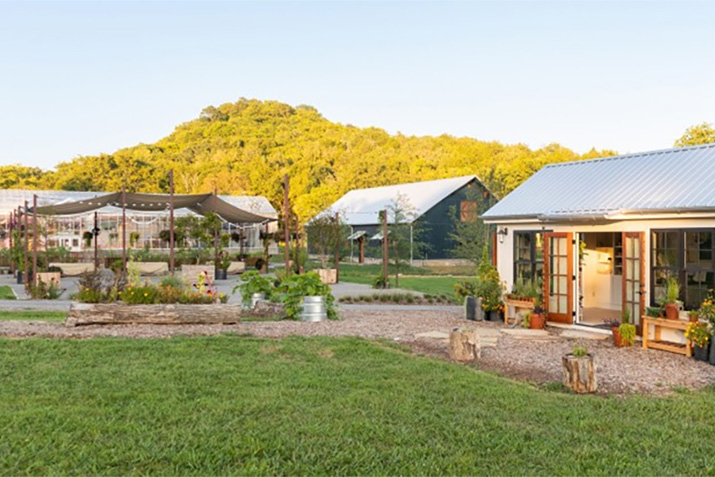 The Southall Farm complex, an authentic working farm with an inn, restaurant, and spa just outside of Nashville, TN, welcomed its first guests in July 2022. PENETRON ADMIX SB, a crystalline waterproofing admixture, was specified to protect the Farm's below-grade concrete structures from high groundwater levels.
---
September 2, 2022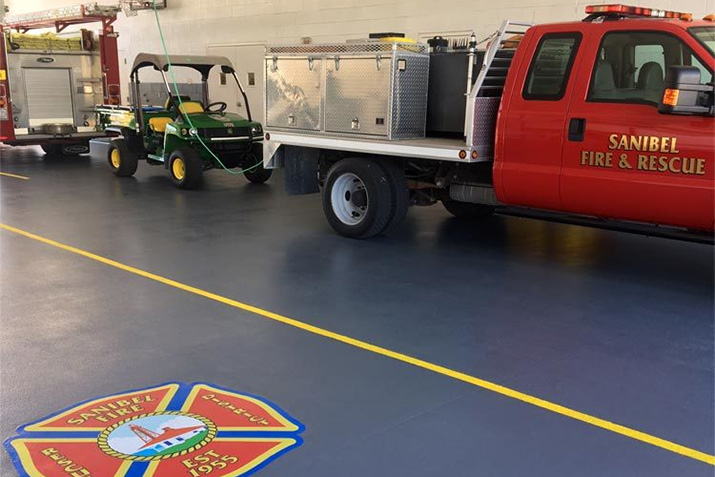 HERMETIC™ Fire Apparatus Flooring Systems are resinous, fluid-applied floors engineered to improve the durability of fire apparatus bay floors while also providing a slip resistant floor even when wet. They provide high abrasion and impact resistance while improving aesthetics. Logos, custom colors, line striping and equipment demarcation are additional customization options.
---
September 1, 2022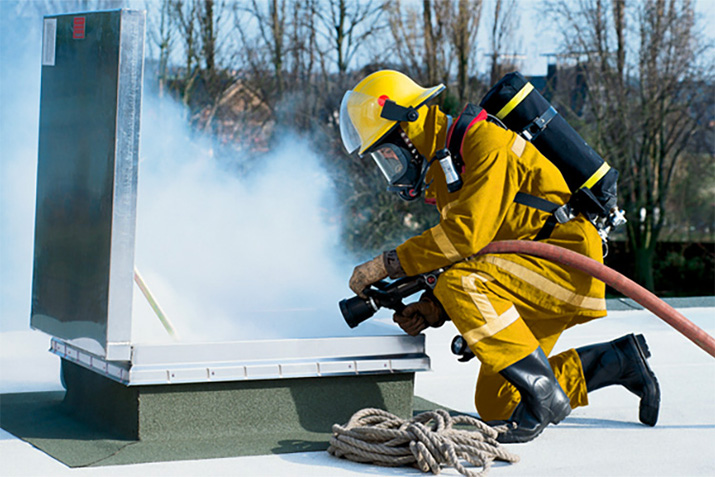 Automatic Smoke Vents protect property and aid firefighters in bringing a fire under control by removing smoke, heat, and gases from a burning building. Smoke vents are ideally suited for large expanses of unobstructed space such as factories, warehouses, auditoriums, and retail facilities. Mechanical smoke vents are activated upon the melting of a fusible link and options are available for smoke detector and fire alarm activation.
---
August 31, 2022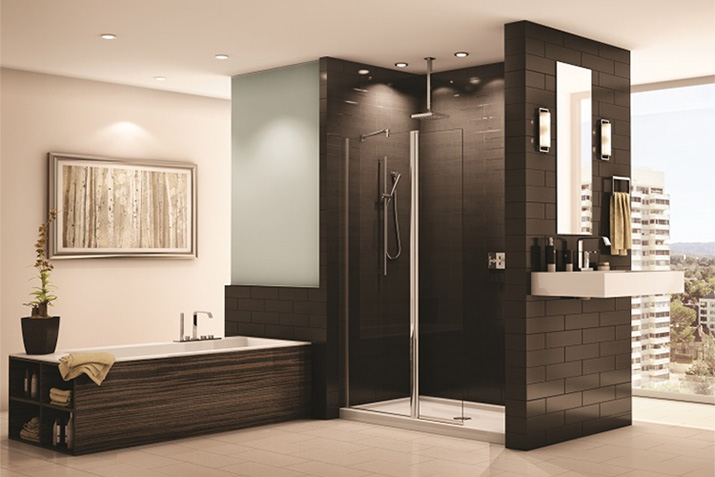 You want the simplicity of a walk-in shower. You know less can truly be more. However, you're not sure if a glass shower shield is right for you. You're wondering about the advantages and disadvantages of glass shower shields. You don't want to make a decision you'll regret. This article gives you the 'inside scoop' to the pros (and cons) of fixed and pivoting glass shower screens.
---
August 26, 2022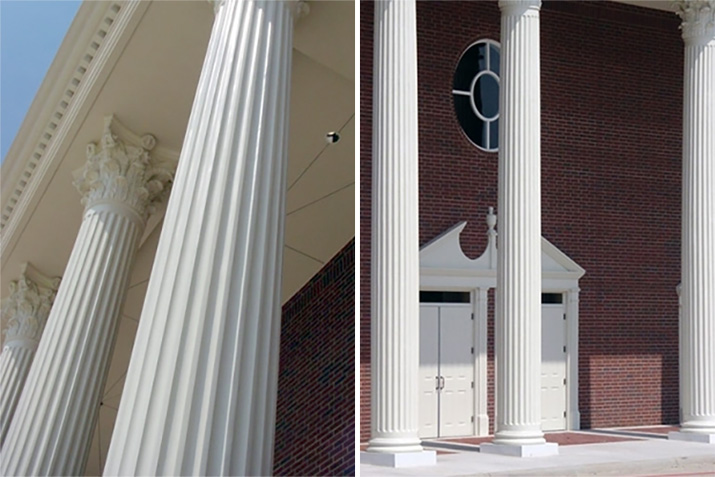 First found on Ancient Egyptian temples and later used in Greek and Roman architecture, architectural columns are an impressive element that can transform ordinary buildings into impressive and imposing masterpieces. Stromberg's Tuscan, Doric, Ionic, Corinthian, and Composite architectural columns are designed and manufactured in accordance with the highest standards of quality and craftsmanship.
---
August 24, 2022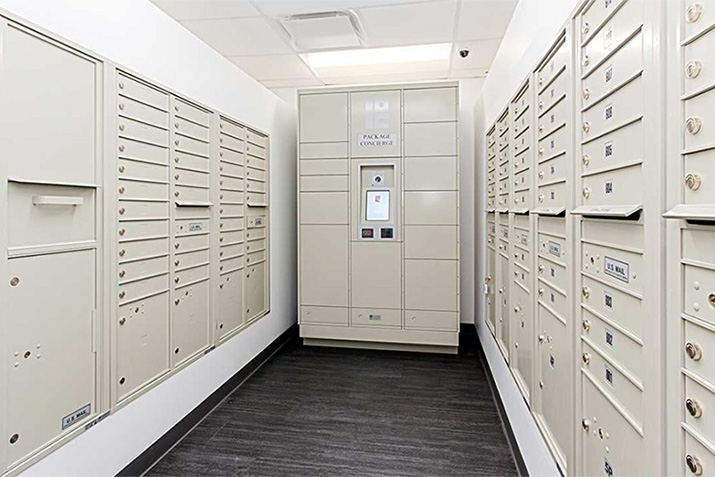 Architect and design professionals can easily design package and mailroom retrieval spaces which optimize layout and address efficiency by using this guide.
---
August 22, 2022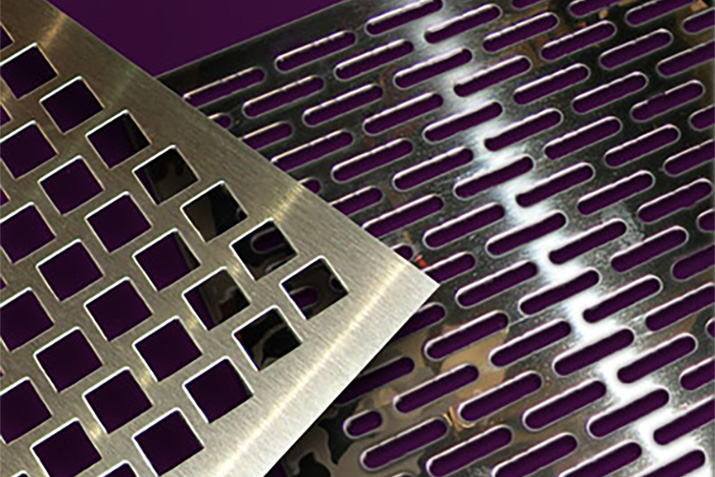 Coco Architectural offers an extensive line of metal sheet grilles encompassing the same characteristics our customers expect from our linear bar grilles: aesthetic quality, performance, and custom installation features.
---
August 19, 2022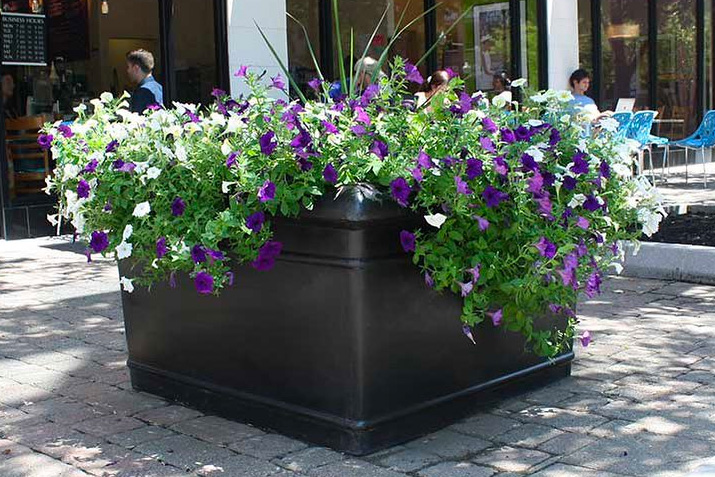 Downspout planters are decorative planters specially designed to absorb and filter stormwater before it enters stormwater management or sewer. They are typically installed along or at the end of the downspout to capture the water. They remove pollutants through filtration by plants while adding aesthetic appeal and providing habitat to wildlife. The best part of the downspout planter is that they do not require a lot of space, which is perfect for urban areas, where space is limited. TerraCast® Planters are ideal for filtering stormwater because they are not affected by water, whereas some material requires a waterproof liner inside the container to avoid rust, corrosion, or rot.