architecture - engineering - construction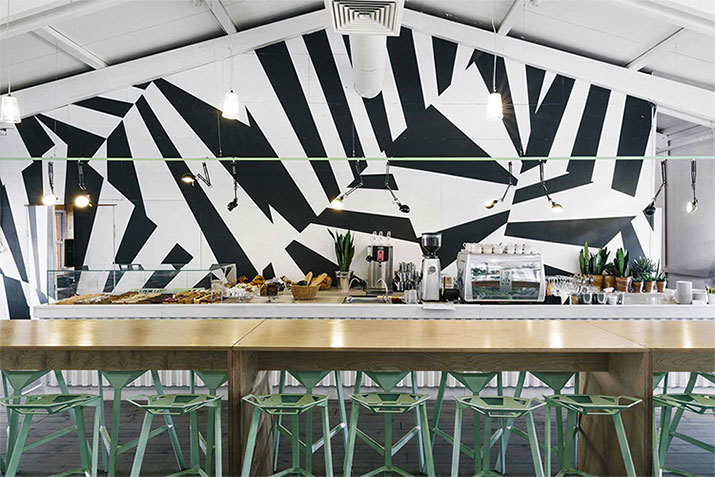 What was once the mainstay of paint design on World War I warships has transformed into an interior design trend that can add a punch of bold, modern elements to your next client project.
---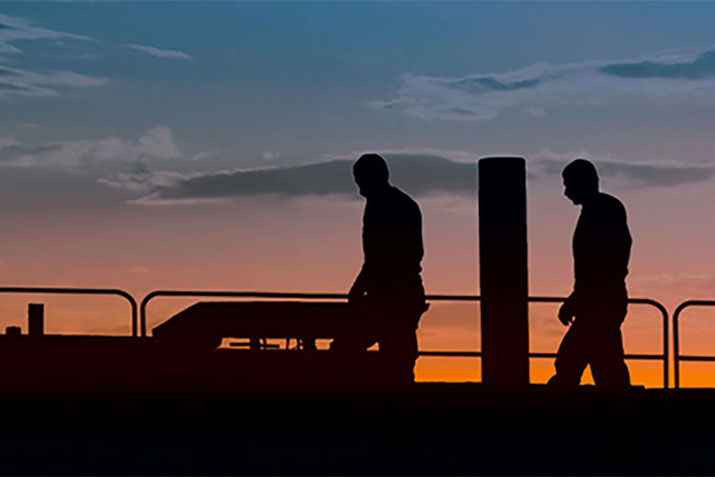 Protect your employees and eliminate the danger of potential trip hazards with the SafetyRail 2000. This OSHA-compliant rooftop guardrail system provides a unique, non-penetrating fall protection system for workplace safety in rooftop or ground level applications.
---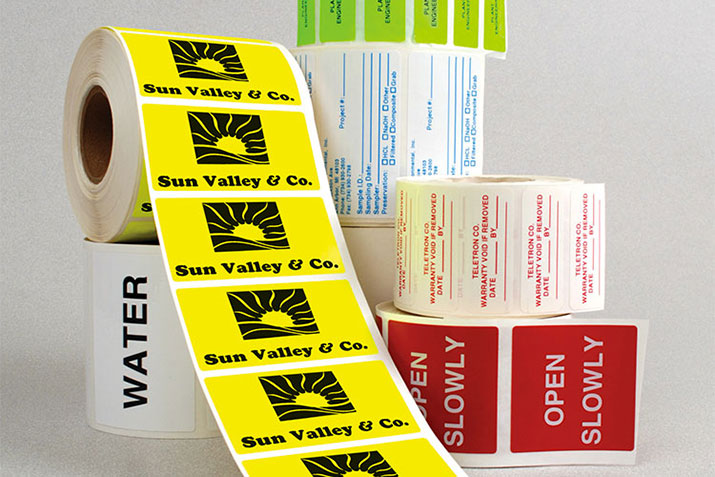 Labels play a substantial role in the safety and efficiency of your workplace and contribute to your brand's visibility. A quick, easy application will inform your employees on proper handling of harmful chemicals, create instant awareness of hazardous situations, protect your shipments from mishandling, or put your brand into clients' hands. But with so many materials, adhesives, and custom options to choose from, how do you find the right product? In this series, we'll find the labels that meet your company's specific needs so you can save money, keep employees safe, and get the job done.
---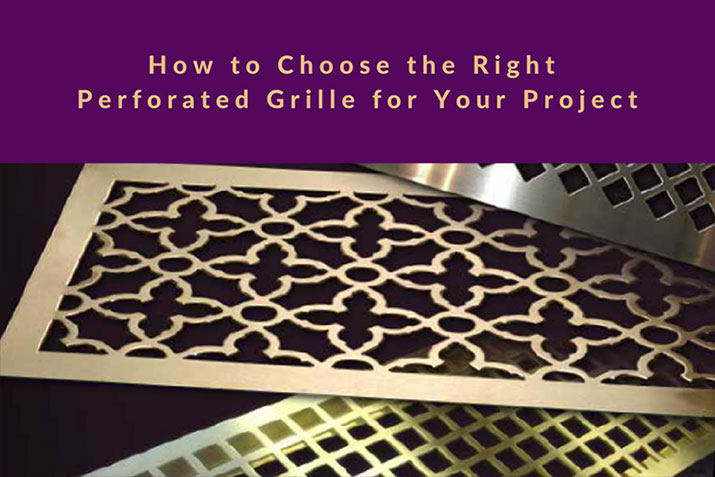 From new builds to historic renovations, perforated metal grilles can elevate any architectural design with patterns ranging from simple to ornate and vintage to modern. No matter your style, a perforated grille can tie together a variety of architectural projects – but how do you choose the right one for your project? We've streamlined the decision-making process into four simple steps.
---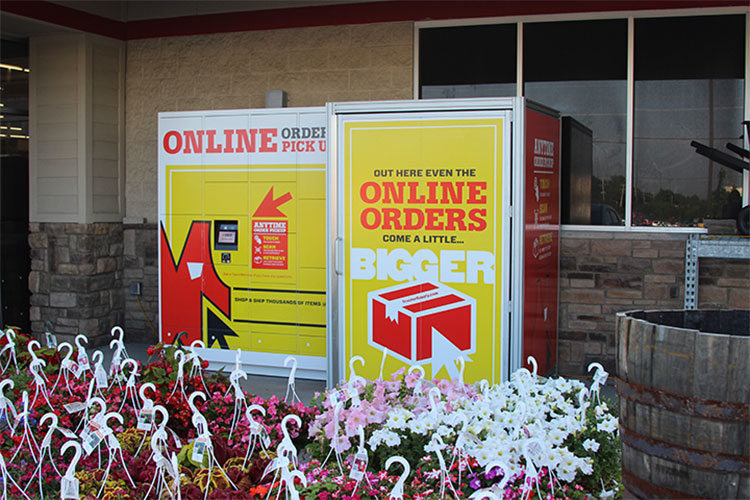 The back to school shopping season drives over $27 billion in retail sales, according to a new Deloitte report. And while the online channel continues to grow, consumers are exploring new ways to make shopping even more convenient. Research shows the Buy Online Pickup In-Store (BOPIS) option is now responsible for nearly 30 percent of online retail revenue. That's why today, Package Concierge, the innovator of the automated locker system, is revealing its top tips to help retailers maximize this movement and propel back to school sales this season and beyond.
---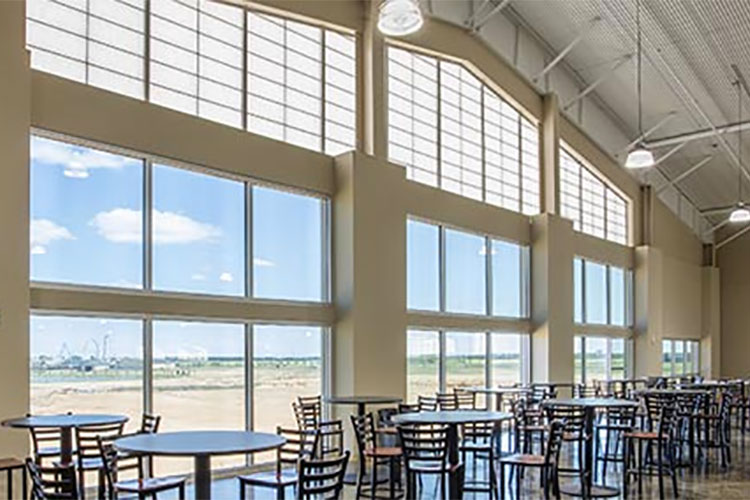 Summer heat can be rough, and solar heat gain can be a building's enemy during the hottest parts of the year. From making building occupants uncomfortable to putting stresses on HVAC systems, it can be a detriment to a building's performance. Perhaps the best way to control solar heat gain is with a daylighting system that offers built-in light diffusion, allowing for sunlight to brighten a space while keeping hot-spots at bay. From translucent panel systems like our Guardian 275®, LightBasic™ and Clima-Tite™ systems to IlluminPC™ polycarbonate multi-wall systems, we have your translucent daylighting needs covered.
---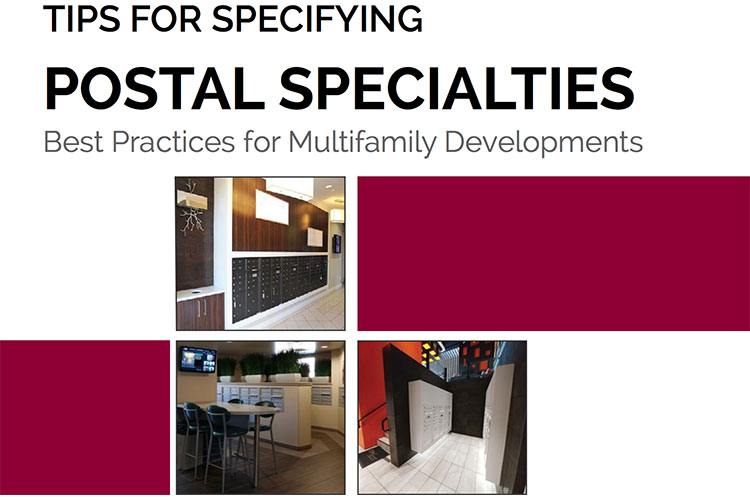 Florence Corporation has launched its new 20-page eBook with tips for specifying Postal Specialties and best practices for multifamily developments. This is a top resource for architects who are new to this line of work or long-time architects who want to ensure they are on track with current trends and requirements.
---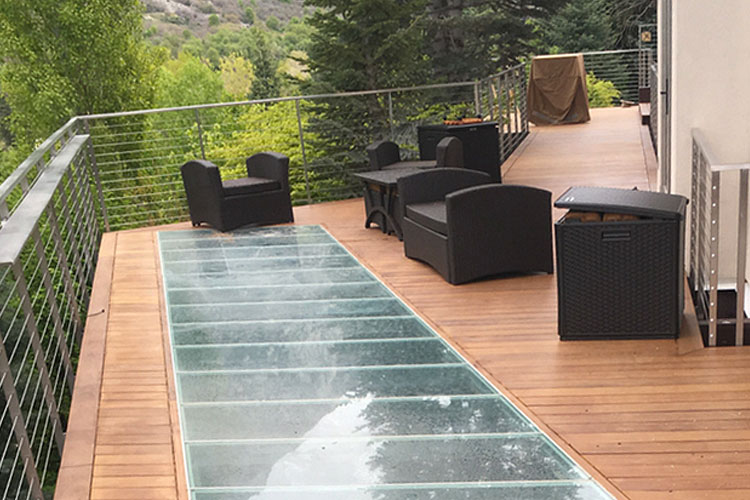 Learn 7 fun ideas using glass to jazz up your outdoor deck, patio or garden this summer.
---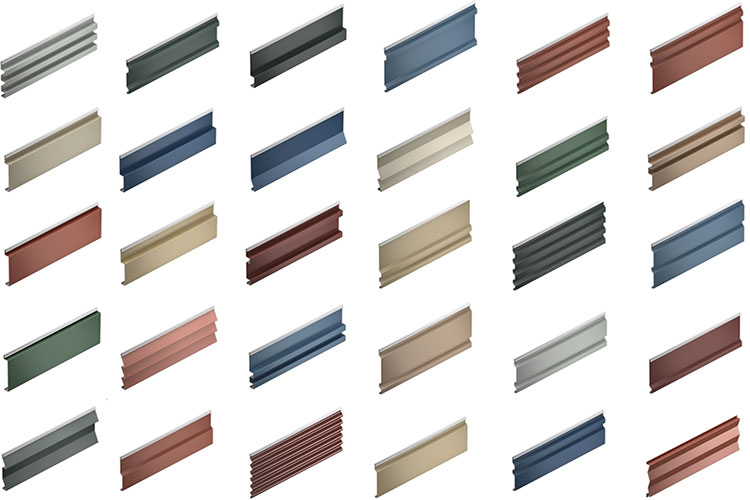 At Morin, we recognize that when you choose to design with Single Skin Metal, it's to get a particular look. Our job is to convert those CAD concepts into metal reality. We understand that choosing a Color and Profile for a building is a part of the signature look. Over the years, we have seen the evolution and increase of using multiple profiles and combining colors for a specific effect. We saw more demand for combining profiles, we wanted to expand our offering to match that demand. We wanted to give Architects a large simple palette of profiles to use with an infinite color selection. To that end, we share three concepts.
---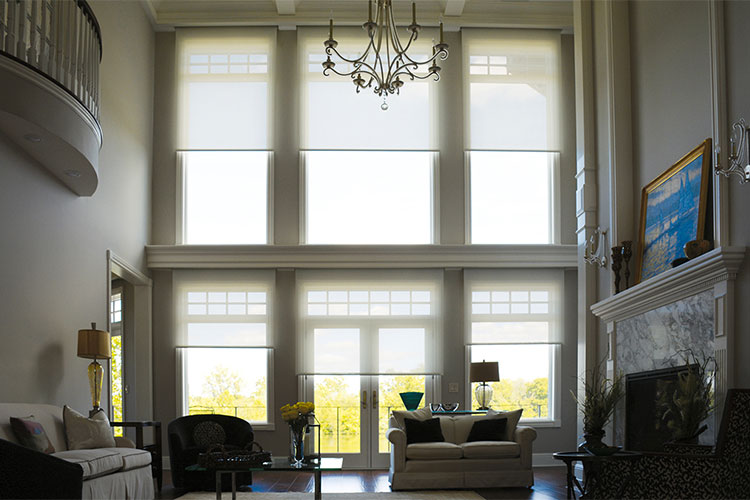 A plethora of choices exist when it comes to customizing window shades. From color combinations and openness factor to panels built to fit individual window specs and environmental benefits, window shades are one of the most customizable design solutions you can find. And they add a personalized touch, especially when it comes to their controls. Control systems give users the ability to personalize shades to their needs and preferences. Here are just a few examples of how the right shade control system can create a custom experience.
---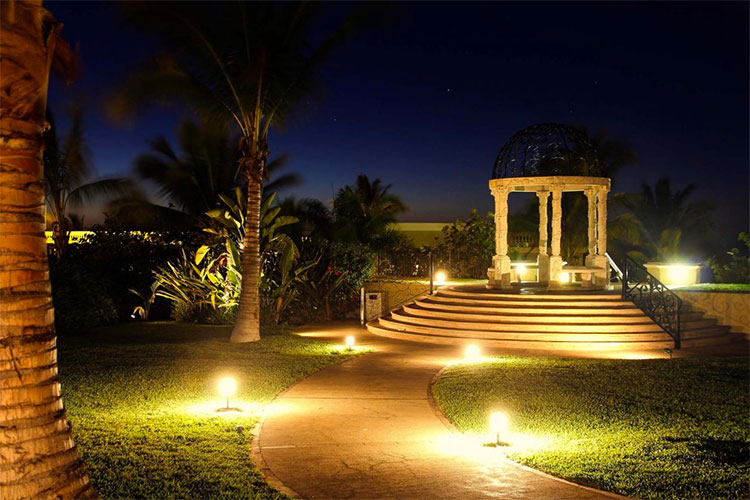 With landscape lighting, not only can you illuminate pathways and add an element of safety and security, you can artistically call attention to things that may be over looked at night, adding a new dimension to your space. TerraCast®'s line of landscape lighting options are ideal for both commercial and residential application because of the beauty, durability and longevity of resin.
---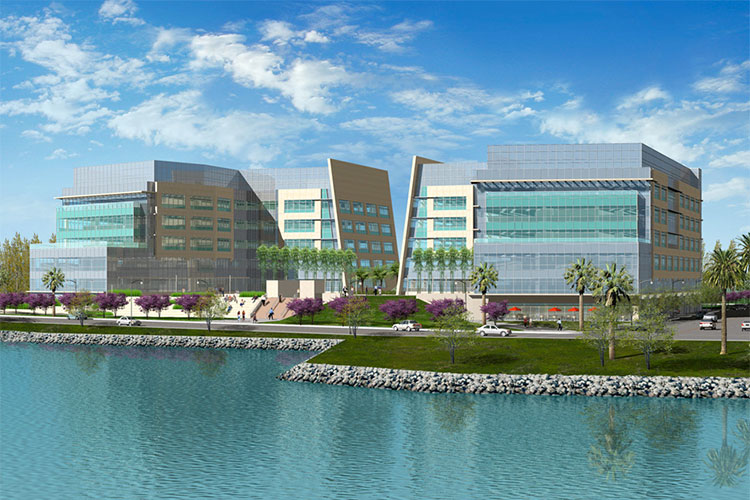 409 and 499 Illinois, San Francisco, California, USA - With an especially high water table at 8 feet below grade, the possibility of saltwater attack, and a garage design calling for two parking levels at 30-ft below grade, Xypex Admix C-1000 NF was specified to waterproof and protect the below-grade slabs and perimeter walls.
---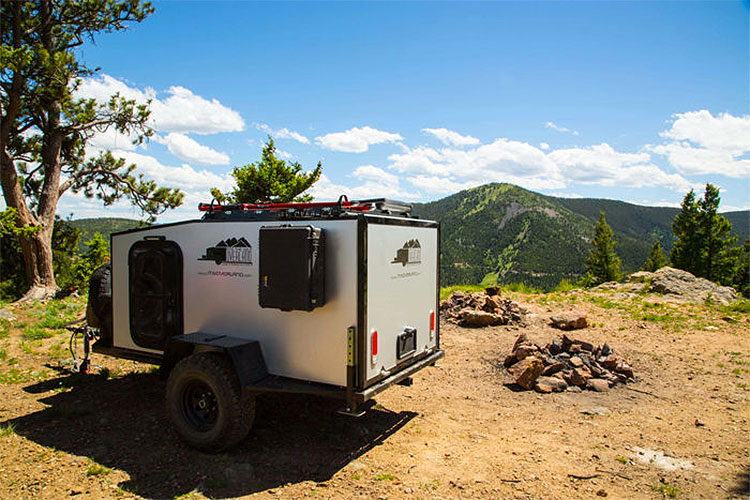 Demand for recreational vehicles is soaring in the United States. According to the Recreational Vehicle Industry Association, sales of RVs broke the half-million mark in 2017, for the second consecutive year of double-digit growth. The RV lifestyle can be liberating, fulfilling and enjoyable – as millions can attest. But it also requires big adjustments when it comes to space. The move toward smaller, more efficient living doesn't have to be about sacrificing space; you can achieve more effective and rewarding use of the space you have.
---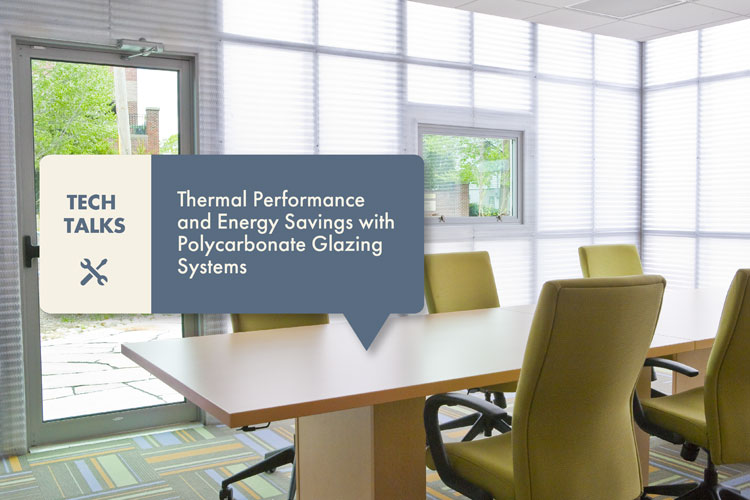 Q: Do Cellular Polycarbonate Glazing Systems Offer Thermal Performance and Energy Savings? One of the most prevalent complaints building owners and facility managers receive is that the occupants are too hot or too cold. This is especially true of tenants seated directly next to a window or other daylight opening. They want the daylight, but they also expect an ideal interior temperature. The high insulating and thermal performance of CPG (Cellular Polycarbonate Glazing) systems can accentuate the benefits of daylighting, improve occupants' comfort, and contribute to owner's energy savings and overall building value.
---
Just as in selecting a partner for any other major undertaking in life, it is important to find an architect who is a good match with your goals, your concept of the project, your personality, and your budget. Choosing the right person from the start allows you to enjoy the process as much as the finished product. The following steps in the selection process can make all the difference in creating a successful partnership.
---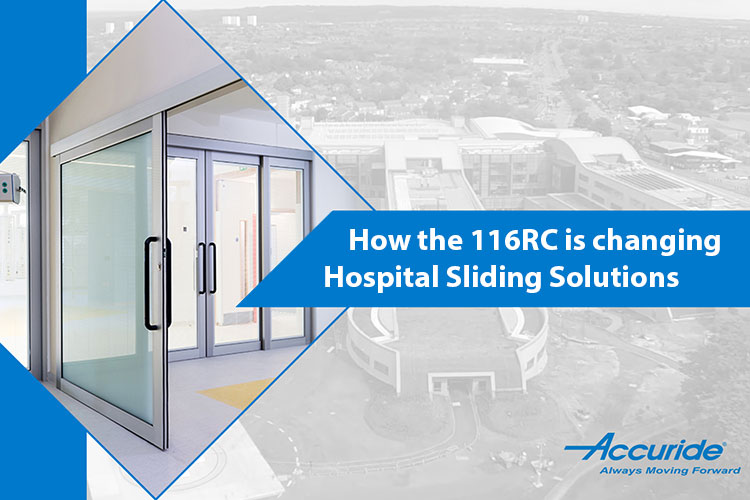 Staying true to the tagline of Always Moving Forward, we've released an innovative product that exemplifies the strength and reliability Accuride has produced for over 50 years: The 116RC, a heavy-duty linear track system.
---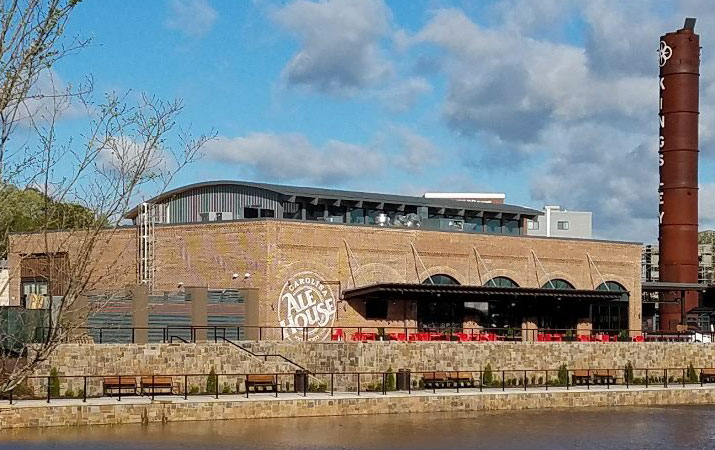 What is old is cool again! Mixed-use development had fallen out of favor during the twentieth century with the rise of the automobile facilitating widespread suburbanization in North America. Now the pendulum of style is swinging back.
---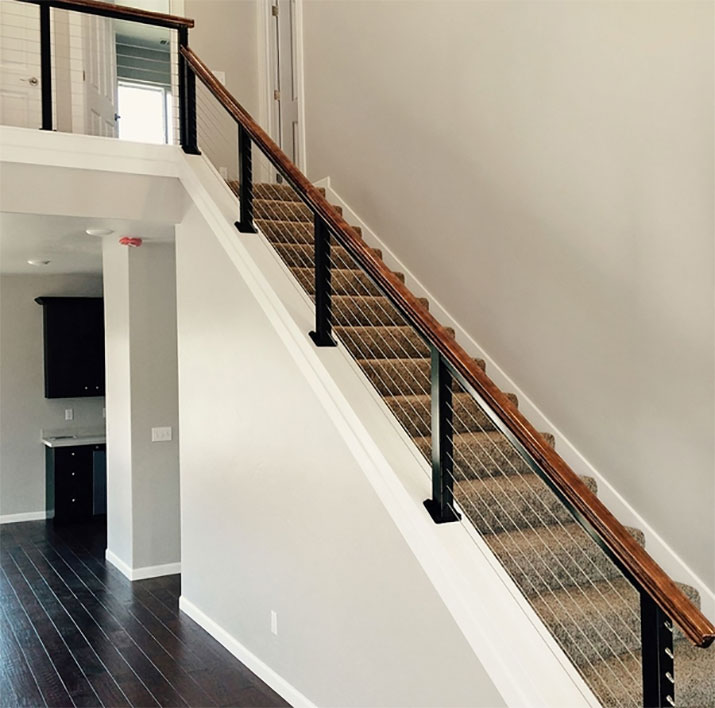 Unlike most other aluminum posts on the market, which are too small and thin-walled to withstand the tension of cable infill, Stainless Cable & Railing™ products are uniquely engineered specifically for cable railing applications.
---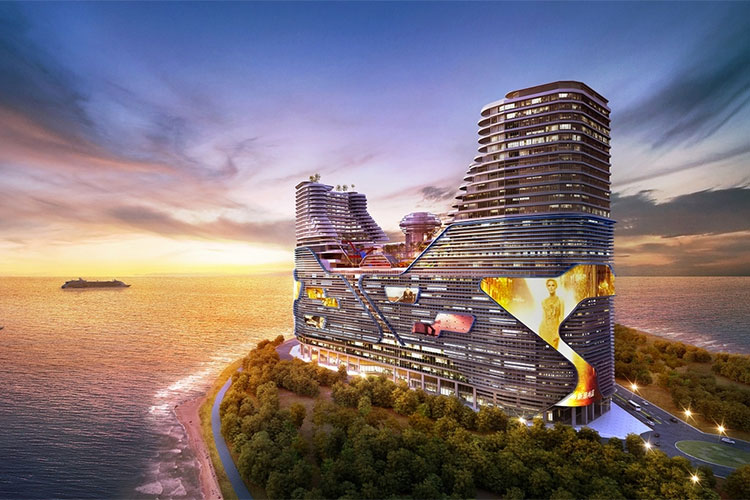 Located on Pulau Malacca, a tropical man-made island at the gates of Malacca, Malaysia, Harbour City brings together a theme park, shopping mall and hotel, making it a unique holiday destination for the entire family.
---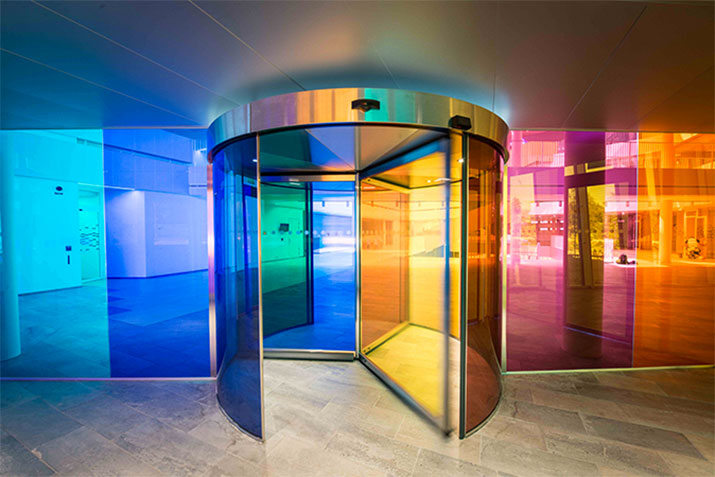 When entering the new Segerstedthuset building at the Uppsala University in Sweden – guests, students and employees alike are cheerfully greeted by a colourful revolving door. This unique door is an art installation by renowned American artist Spencer Finch (http://www.spencerfinch.com/) and is aptly named 'The Colour Wheel'. The artist is best known for installations that visualise his experience of the nature of light, colour, memory.