architecture - engineering - construction

January 20, 2020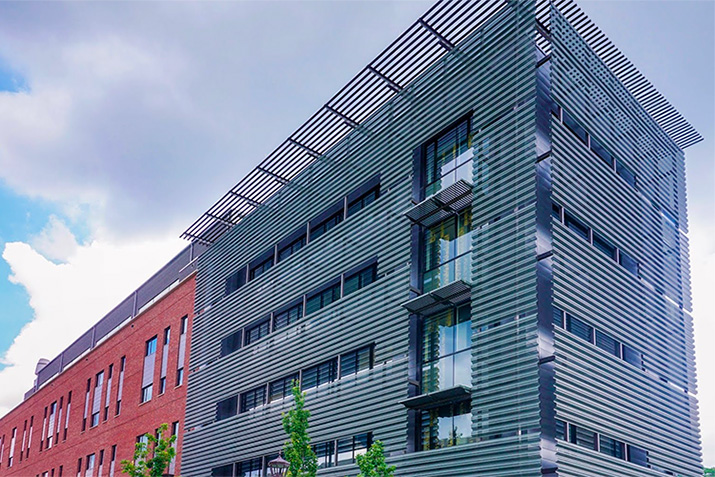 The Roger A. and Helen B. Krone Engineered Biosystems Building (EBB Krone) opened in 2015. It was built with the intention of creating a space where Georgia Tech engineers and scientists can work together on new medical technologies and curing diseases. Much like bees - or Yellow Jackets - the mascot of Georgia Tech, work together in a hive. It is possible that design architect, Lake Flato, and local architect Cooper Carry considered this when creating the building design.
---
January 17, 2020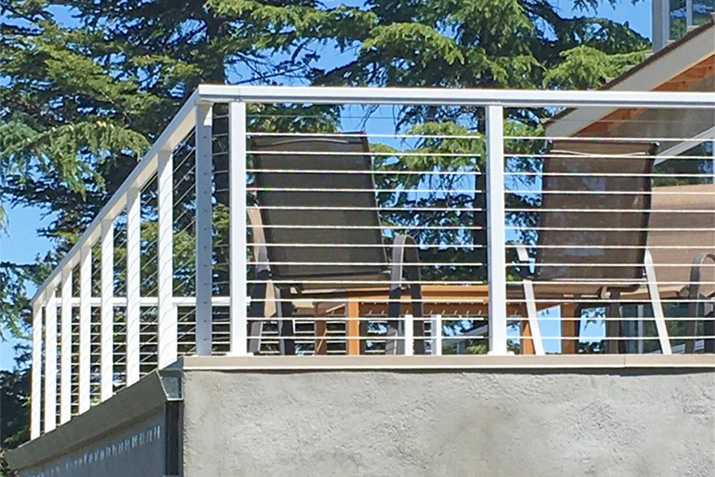 This Bay Area home had recently undergone a yard and deck renovation to update the outdoor space into something more modern and open. The customers wanted a railing solution that fit this contemporary theme while maintaining an open view of their newly landscaped yard.
---
January 15, 2020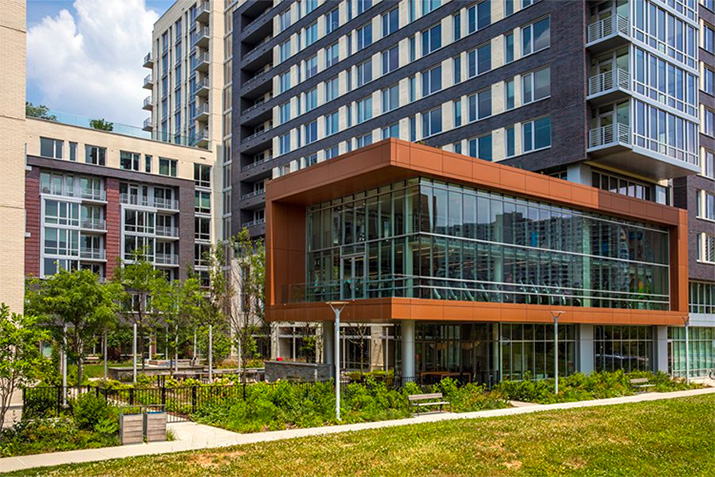 People of all ages continue to move into multifamily communities, requiring developers to meet a range of needs. Kawneer delivers systems and solutions that offer the performance, aesthetics and sustainability required by today's multifamily applications.
---
January 13, 2020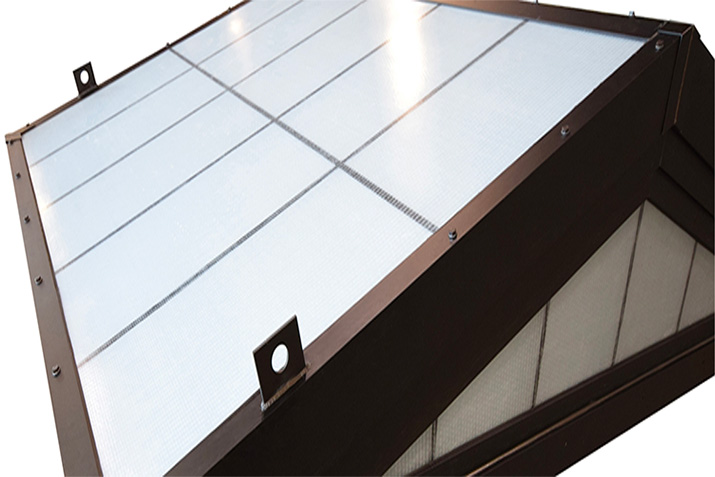 Hospitals and medical centers have found a unique way to utilize removable skylights by placing them over equipment like MRI machines that are too large to move and occasionally need to be serviced. In these applications, the skylight, or a portion of it, is simply removed and workers are provided with easy access to the machinery.
---
January 10, 2020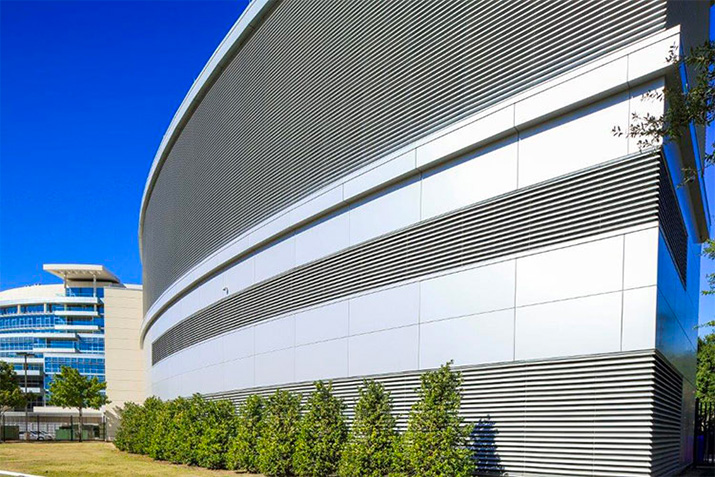 Designed to provide superior performance and great aesthetic appearance, Ruskin® louvers are backed by experienced engineers and reflect Ruskin's commitment to high quality product standards.
---
January 8, 2020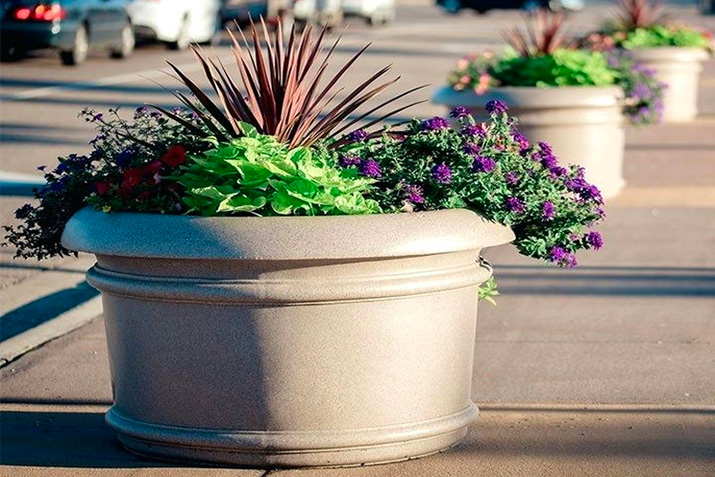 Investing in commercial planters is no small undertaking, and so the goal is always to get planters to last as long as possible. First and foremost, buying the right planters made from long lasting materials will make a huge difference in how long your planters last. In this article, we will go over the best material for planters that outlive the competition, as well as things you can do to make just about any commercial planter last longer.
---
January 6, 2020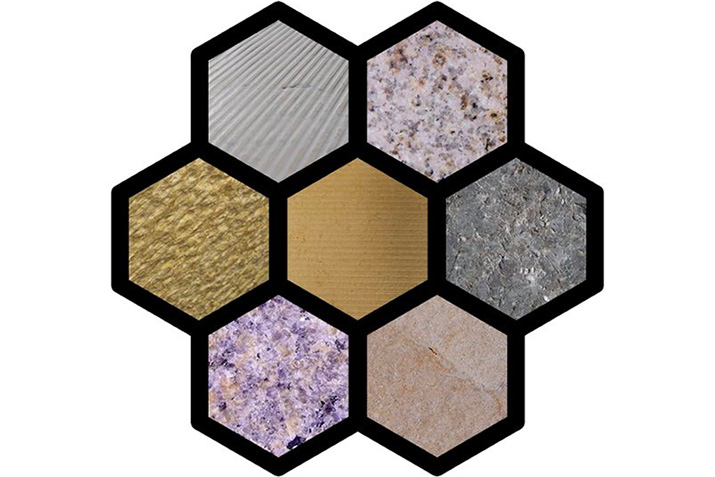 StonePly, world's leading producer of lightweight natural stone panels, provides natural stone that is lighter, stronger, faster to install and offers greater design freedom. StonePly offers a wide variety of textures, finishes, and edging options for stone. See how each option can put a unique spin on your project's stone panels.
---
January 3, 2020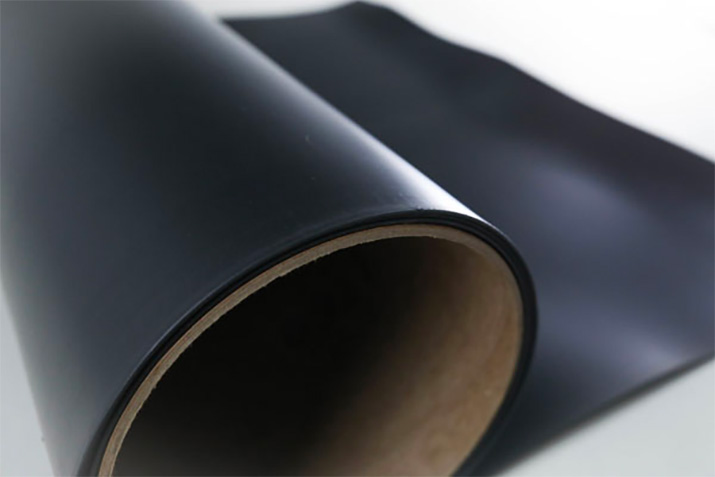 An area where material science is advancing the field of radiation shielding is in the development of non-lead shielding materials. Lead is used today because it's cost-effective, easy to work with, and most importantly has the ability to reduce gamma radiation. One drawback of lead is that it is a toxic substance if ingested into the body. Given the toxicity, innovations are being made to produce thinner, more flexible and effective non-lead shielding solutions. Specifically, polymers are being utilized for their material properties. They are infused with tungsten and other metals to produce a new generation of shielding products.
---
January 1, 2020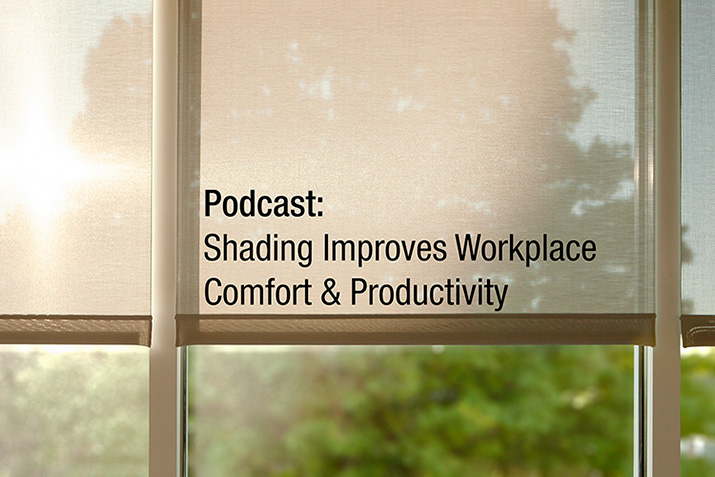 While reducing energy costs continues to be a major factor in the specification of window shades, more architects and designers are now using shades for a much different reason. "Energy savings is definitely a big part of window shades but we're seeing more and more discussions about occupancy comfort and workroom productivity," said Jeff Miller, LEED®AP, solar control product manager for Draper, Inc.
---
December 30, 2019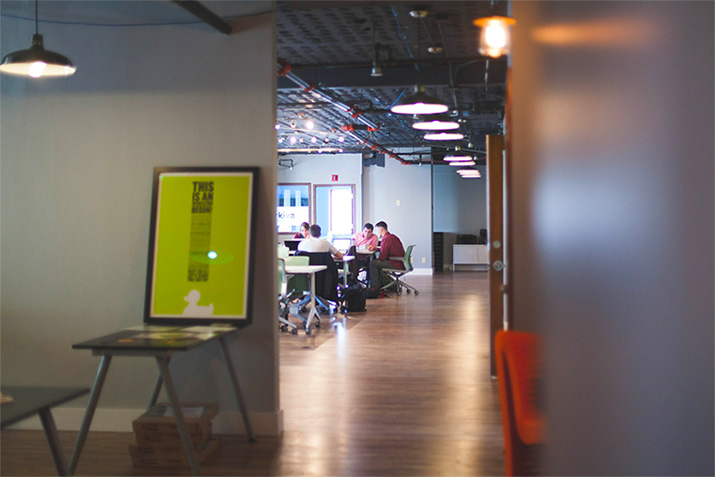 Corporate security is widely—and wildly—neglected. The Bureau of Labor Statistics tells us that workplace shootings are now 30 times more common than building fires. The bulk of mass shootings occur at a workplace, but only about 20 percent are adequately prepared for an active shooter incident.
---
December 27, 2019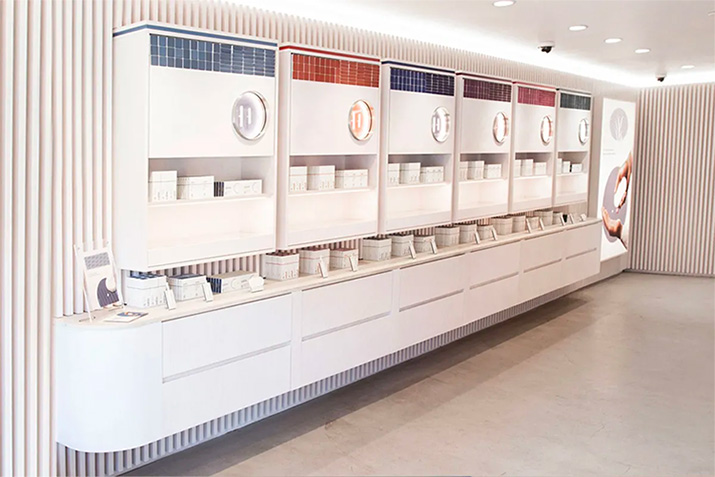 As cannabis retail spaces and dispensaries become increasingly common, their aesthetic is changing. Gone are the days in which every dispensary was either a shabby, chill "hangout" or a clinical, doctor's office-like space. Now, sophisticated and contemporary cannabis retail design spaces are becoming the norm. Clean lines, brightly lit spaces, and tastefully displayed products are what consumers want in the new world of widespread cannabis acceptance—but achieving this aesthetic comes with its own challenges.
---
December 25, 2019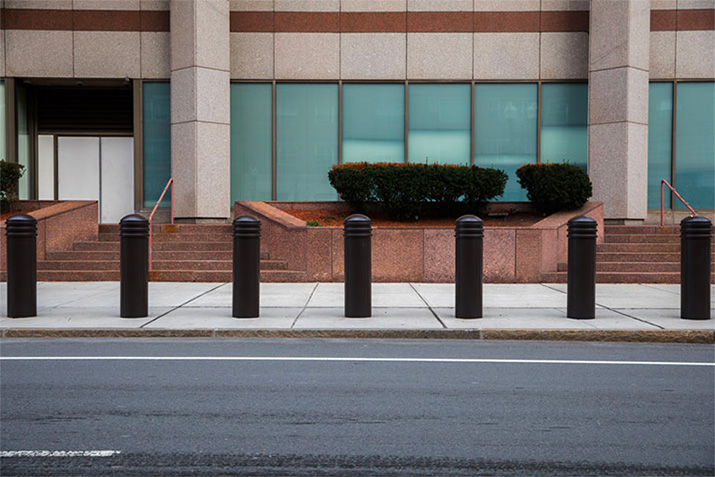 How far apart should you install your #bollards? Proper spacing for a range of bollard applications.
---
December 23, 2019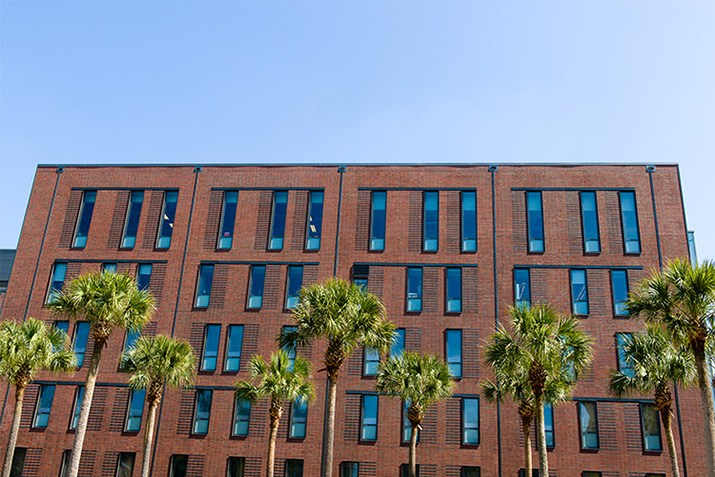 Combining the beauty and simplicity of terracotta with the strength and durability of brick you'll find Corium, a fully engineered rear ventilated brick rainscreen system designed for mid to high rise buildings, new construction and recladding. Corium is a unique and versatile brick cladding system that combines the natural beauty of high quality genuine bricks with a simple and cost-effective installation. An innovative and versatile solution, Corium brings exciting new design flexibility to brick veneers including bond patterns, trim features, color and texture combinations. Corium combines strength, speed and simplicity into a modern facade system.
---
December 20, 2019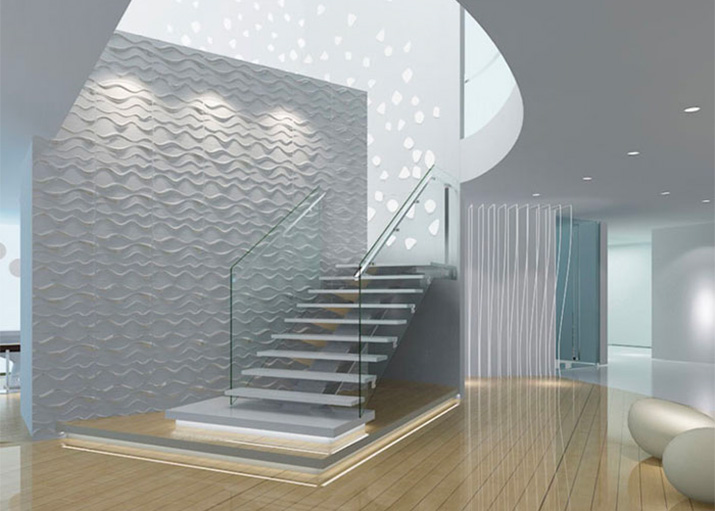 Over the past few years, 3D wall panels have become a fashionable trend in interior home decorating. With 3D wall tiles, you can completely transform the look of a room with a contemporary product that is affordable, easy to install, and eco-friendly.
Whether you want to completely cover a wall or simply add a few wall tiles as more of an accent piece, 3D wall paneling refreshes the look of a room.
As people become more environmentally conscious, the appeal of an environmentally-friendly home renovation product grows. These panels are made of renewable and degradable natural bamboo pulp. They're eco-friendly and safe to work with.
These high quality tiles come in a wide variety of styles and have a textured appearance that transforms the appearance of any space and helps make your walls stand out.
---
December 18, 2019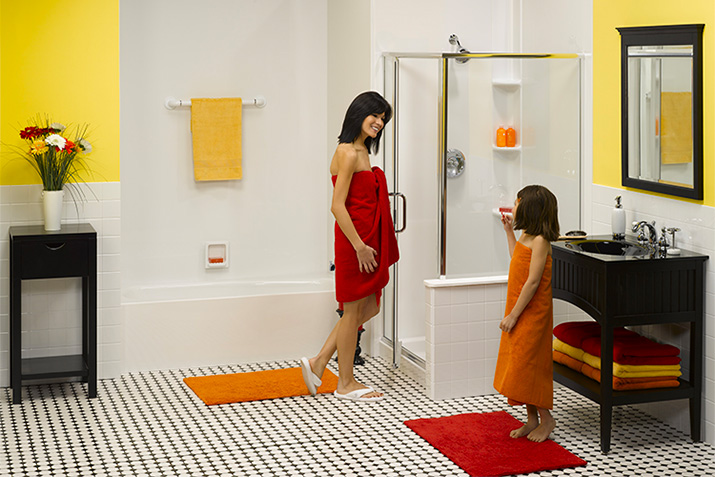 Shower & Bathtub Wall Surrounds are quickly and easily installed, provide peace of mind against leaks, resist mold and mildew, and represent an excellent value. Bath Doctor offers design, supply, and installation of acrylic or tile products and the widest selection of patterns, colors and styles.
---
December 16, 2019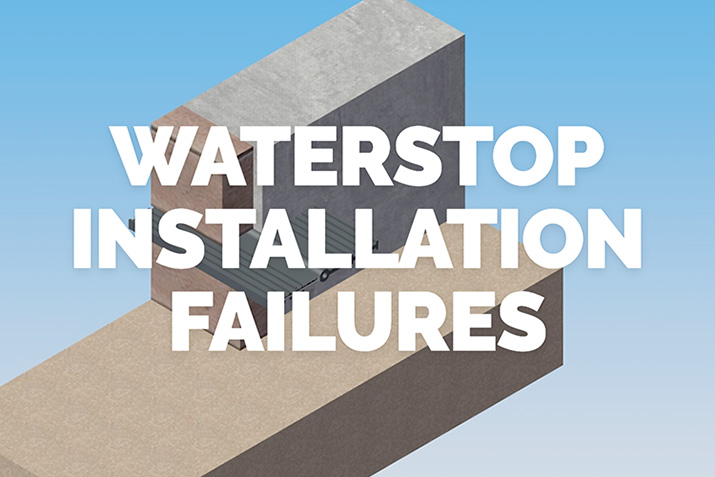 Waterstop quality assurance specification should contain the following: Edge welding will not be permitted. Centerbulbs shall be compressed or closed when welding to non-centerbulb type. Waterstop splicing defects which are unacceptable include, but are not limited to the following...
---
December 13, 2019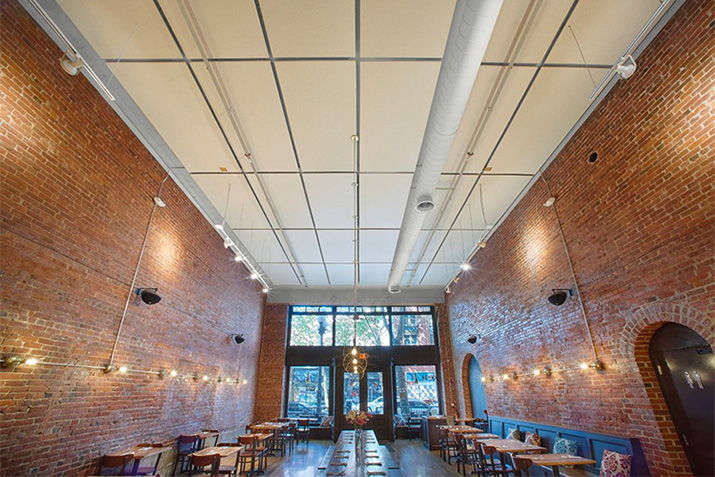 Nirmal's, rated one of the hottest restaurants in the country, brought in the accolades, but needed to bring down the noise, too. Hear how the owner quieted the space while preserving the ambiance.
---
December 11, 2019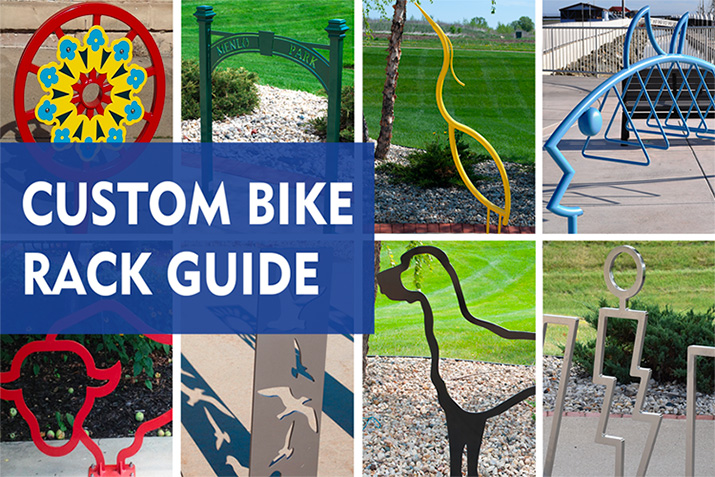 If a custom bike rack has been something you've been considering, you're in the right spot. We're taking our dozens of years of custom bike rack design and creation and sharing what you need to know to make it a smooth process.
These insights will help you take a concept and turn it into a custom rack that will stand as a proud embodiment of your business, community, school or other organization.
---
December 9, 2019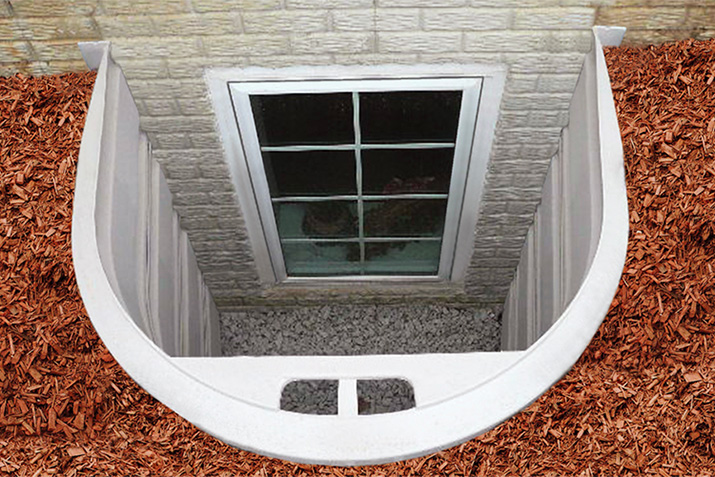 Installing a #windowwell is an economical way to add natural light to any #basement. Depending upon your budget, BILCO has an egress window well system that is right for you. Products are available in a planter design for added beauty inside your home or in a modular design that is the fastest, easiest and most cost effective way to add basement egress.
---
December 6, 2019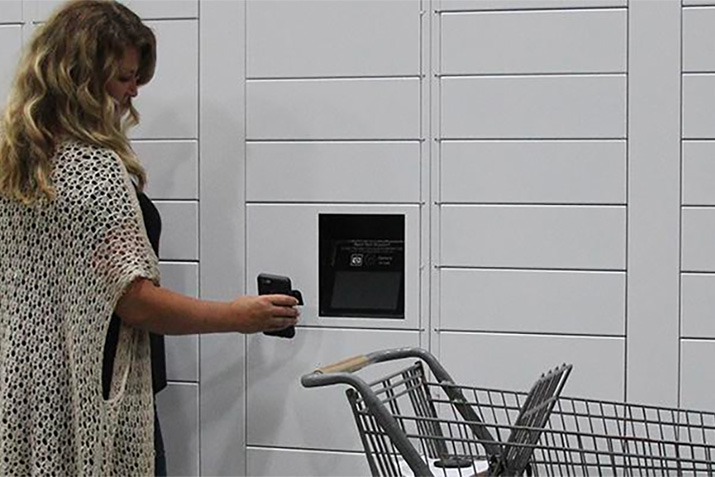 Package Concierge®, the trusted provider of automated locker solutions, unveiled new findings about the shopping behaviors of adults aged 18-25 years old. Among the findings, nearly 60 percent of the 1,000 people polled say they've visited a mall within the last week and almost 90 percent have made an in-store purchase during their visit. While Generation Z shoppers may be using traditional shopping methods, they're leveraging non-traditional retrieval methods - more than half (58 percent) have used Buy Online Pickup In-Store (BOPIS) with nearly two-thirds using it within the last month.