architecture - engineering - construction
About Cement Board Stucco Systems
Brochures
Cement Board Stucco Systems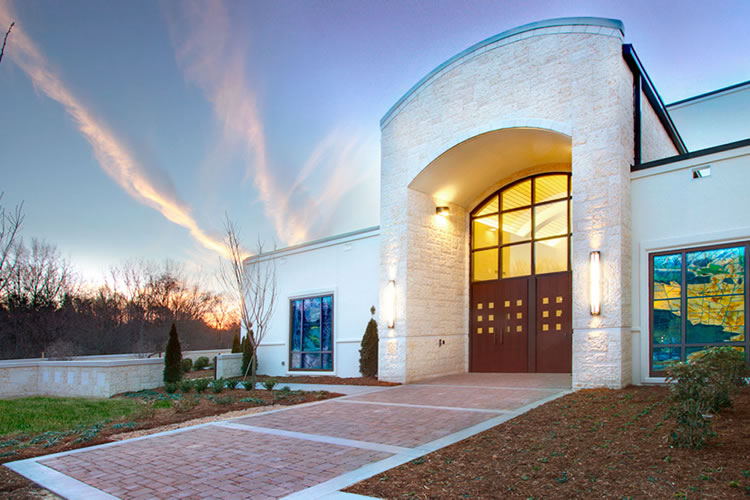 Cement Board Stucco Systems are cost-effective, impact resistant systems designed to give you the stucco look your customers appreciate, in a faster application. They combine the strength and durability of PermaBase® Brand Cement Board by National Gypsum (or other ASTM C1325 cement board) with the proven performance of Sto's base coats and textured finishes.
StoQuik® Silver Cement Board Stucco Systems
High impact, moisture resistant exterior wall finish system incorporating a cement board substrate, waterproofing/air barrier, continuous insulation, reinforced base coat and a polymer based finish
StoQuik® Silver Systems combine the strength of cement board, and the protection of Sto – without the complicated installation and moisture exposure of traditional stucco. They integrate the energy efficiency of continuous insulation, the moisture protection of a waterproof air barrier, draining and drying of a drainage mat, the impact resistance of a cement board substrate, and the versatile performance and design options of Sto's textured finishes.

System Features
Waterproof Air Barrier
Protects the wall from moisture intrusion minimizing risk of water damage to sheathing and associated repair costs.
High Impact Resistance
Provides exceptional impact resistance over traditional stucco with less cracking.
High R-Value
Continuous insulation with high R-values provides significant energy cost savings by eliminating thermal bridging.
Easy Installation
No raw materials, such as sand, to mix onsite. Easier positioning in elevated areas.
Less Joint Management
Easier installation with less stringent joint requirements as compared to typical field-mixed stucco.
Premium Finishes & Coatings
Sto high performance finishes and coatings provide superior weatherability and resistance to UV fading, mold and mildew.
StoQuik® Silver DrainScreen™
StoQuik® Silver DrainScreen™ is a high-impact and weather resistant cement board stucco system which provides excellent moisture protection for exterior vertical above grade walls in residential, low-rise commercial and institutional construction. It combines the strength of cement board substrate with the advanced protection of Sto components: StoGuard® waterproof air barrier, Sto DrainScreen™ drainage mat, StoPowerwall® Stucco and Sto textured finishes.
Sto DrainScreen™ is a fibrous resin drainage mat that is placed between the cladding and the StoGuard® seamless waterproof air barrier system. Should water ever reach the back of the cladding, it can drain from the wall assembly via the drainage mat channels, which also helps speed the drying of moisture-laden air (water vapor) that can accumulate in the wall assembly.
StoQuik® Silver Accessories
Sto Mesh Corner Bead Standard
Sto Mesh Corner Bead Standard provides a solution to create true and straight corners which are resistant to chipping and cracking in StoQuik Silver wall systems.
The Sto accessory is made of an angled strip of mesh (90° angle) reinforced with a plastic rail, providing a cost-effective and easy-to-apply alternative to the process of wrapping building corners with mesh reinforcement layers.
Sto Mesh Corner Bead Standard is compatible with all Sto basecoat products and provides strength and protection against everyday knocks, enhancing the long-term durability of the façade.
Sto Drip Edge Profile
Sto Drip Edge Profile is a PVC accessory with integral reinforcing mesh that creates a drip edge and plaster return in Sto's two wall systems. Its intent is to control the direction of dripping water and help protect the building enclosure from moisture intrusion in vulnerable areas such as fascia returns, balcony undersides and other projecting building elements.
Sto Drip Edge Profile is easy to apply, eliminating labor and costs associated with cutting of drip reveals in foam insulation. The accessory also provides additional crack resistance with its integral mesh reinforcement and helps achieve straighter, cleaner lines at plaster returns.

07 24 23 - Direct-Applied Finish Systems