architecture - engineering - construction
About Bullet Resistant Glass
CAD details
Bullet Resistant Glass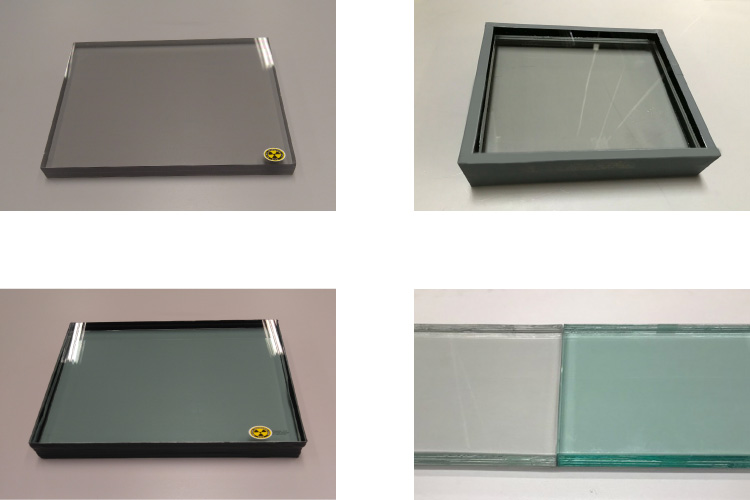 Ray-Bar now offers bullet resistant laminated glass products meeting UL 752 standards for bullet resistance and no spall. Available in level 3 (1.25" thick) or level 8 (1.90" thick).
Ray-Bar has had all of our bullet resistant materials independently tested to UL 752 and NIJ standards.
If bullet resistant polycarbonate is preferred or specified, it is available with an abuse resistant surface only in UL bullet resistant level 3 no spall (1.25" thick) and is more costly than the glass alternative.
Bullet resistant telescopic window frames for walls and bullet resistant vision frames for doors are also available meeting UL 752 level 3 and level 8.
IGU's comprised of bullet resistant glass and lead glass can be provided if your application requires both radiation shielding and bullet resistance (thickness depends on lead shielding requirements and UL bullet resistance level).
Additionally, if your project requires bullet resistance and fire rating, we offer a laminated glass product with a 2 hour fire rating and UL 752 level 3 bullet resistance (2.44" thick).
Ray-Bar also offers many additional options such as: Low Iron Ultra Clear Glass, Polycarbonate (interior only), 1-Way Mirrored Glass, Switchable Privacy Glass, Frosted Glass, Directional, Bi-Directional, Fire Rating, Powder Coated Window Frames, Stainless Steel Frames, EN 1063 Levels BR4, BR5, and BR6
WMFL Detention Glazing
WMFL glass is rated for 60 minutes of physical assault with objects including sledgehammers, claw hammer, propane burner, 1-1/2" pipe, heated blade, as well as ballistic testing with 25 shots of .44 mag. At only 1-1/8" thick it is a very cost effective and robust solution for forced entry or detention centers.
Hurricane Glass
Hurricane glass is rated for missile impact and meets multiple standards including ASTM E 1886-05, ASTM Z97.1, ASTM 1036-97, CPSC 16 CFR 1201 CAT 2, ASTM 1349-96, ASTM 1036, AND SGCC 5419
The hurricane missile impact glazing options are as follows:
Hurricane Zone 1 (Up to 90mph)
Hurricane Zone 2 (90-110mph)
Hurricane Zone 3 (110-130mph)
Hurricane Zone 4 (130-150mph)

08 56 00 - Special Function Windows
08 56 53 - Security Windows
08 56 56 - Security Window Screens
08 56 63 - Detention Windows
08 56 66 - Detention Window Screens
08 80 00 - Glazing
08 88 56 - Ballistics-Resistant Glazing