architecture - engineering - construction
4 Tried & True Methods to Get Rid of Pigeons!
Keep pigeons off buildings using humane & effective methods of pigeon control
Pigeons typically gather in huge flocks in cities and commercial areas because of easy access to food, water, and the absence of predators. Commercial structures often provide ideal rooftop nesting areas as well as open trash containers where scraps are easily accessible.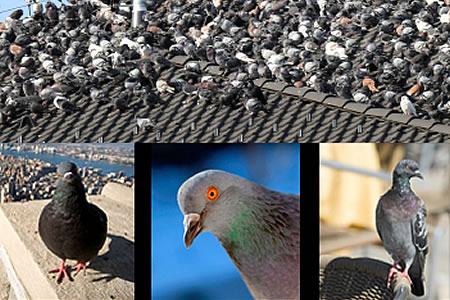 4 Methods to Get Rid of Pigons:

For other relevant searches, you might want to try: