architecture - engineering - construction
Baltic Brown Granite Panels
Baltic Brown Granite is a tremendously dense and tough stone. Shaped eons ago, Baltic Brown granite resists weather conditions, wear, freeze and thaw. The density of Baltic Brown makes it stain, water and mildew resistant. Born in the inner fires of the Earth, Baltic Brown granite is basically unfazed by flames and heat.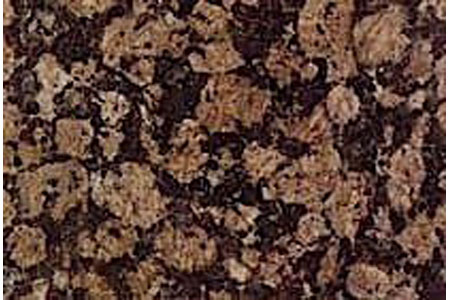 By uniting Baltic Brown granite with the StonePly system, you obtain a super strong and lightweight result. An excellent choice for building cladding or curtain walls, counters, health care facilities or spas, Baltic Brown granite from StonePly is a naturally beautiful solution to your design problem.

Advantages of Granite on StonePly

Other than diamonds, rubies, and sapphires, granite is the hardest natural stone. Granite is the preferred stone for exterior cladding as it is known for its strength and resistance to the elements. Unlike marble, granite is a very low maintenance choice for your building exterior; it is extremely resistant to heat, scratching, and stains.

Quarried all over the world, granite comes in a wide variety of colors. Typically you find granite finished with a high polish to show off the beautiful array of colors and natural grain. Granite's appearance is phenomenal for exterior applications or interior accents but can sometimes look too "busy" in confined spaces. To meet the need of current trends, granite can be honed, sandblasted, or have other textures applied to soften its natural tones and provide a very aesthetically pleasing panel.

Granite is not only found in commercial cladding applications but is a favorite for counter tops and flooring as well. The stone is extremely durable and easily maintained and cleaned. Being harder than marble and limestone, granite surpasses other stones in its ability to resist staining and acidic materials.

If your requirements call for a stone that has permanence, enduring texture and color, along with complete freedom from deterioration and maintenance, then granite is an ideal candidate for your project.

For other relevant searches, you might want to try: