architecture - engineering - construction
News
Beautify, Insulate and Protect with El Rey Stucco's Complete Line of EIFS
El Rey EIFS is one of today's most popular choices for construction and renovation. El Rey's proven Insul-Flex design provides many unique advantages:

Can be finished in an almost unlimited variety of colors and textures
Easy to add architectural details
Available in varying levels of impact resistance – from standard to high impact
Saves time and labor costs with lightweight, easy-to install assemblies
Provides thermal insulation to reduce building operating and energy costs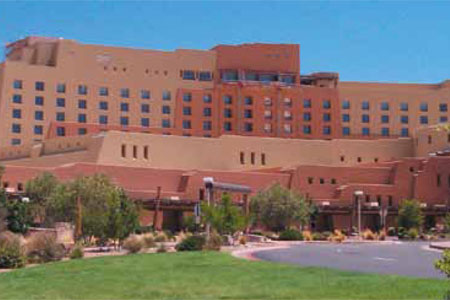 El Rey Stucco manufactures four different Insul-Flex® Exterior Insulation and Finish Systems (EIFS) to meet the needs of today's commercial and residential construction:

Insul-Flex® Standard
Insul-Flex® VR Drainage
Insul-Flex® with StuccoWrap™
Insul-Flex® with House Wrap
Insul-Flex systems consist of Insul-Flex Expanded Polystyrene foam insulation board (EPS) substrate, an Insul-Bond™ basecoat embedded with Krak-Master™ fiberglass mesh, acrylic primer and an acrylic finish coat. Each Insul-Flex assembly is designed to meet the needs of specific construction types. By providing four unique assemblies and related components, El Rey adds the convenience and assurance of having quality products on hand for every EIFS project.
Insul-Flex® Standard
Designed for commercial construction and renovation, El Rey Insul-Flex Standard EIFS consists of an adhesively attached EPS insulation board and a single layer basecoat reinforced with Krak-Master™ mesh over the entire surface.
Developed for commercial construction
Provides good impact resistance
Eliminates thermal bridging with R-3.8 per-inch rated EPS insulation
Flexibility and endurance
Adhesive attachment provides high wind load resistance
Insul-Flex® VR Drainage
Insul-Flex VR Drainage assembly is a fast and affordable drainage solution for commercial construction that uses a roll-on weather barrier and vertical ribbons of adhesive to allow incidental moisture to escape. Offering proven drainage capabilities, Insul-Flex VR Drainage is a flexible EIFS design that can accommodate a wide range of architectural styles and details.
Roll-on weather barrier is fast and simple
Developed for commercial construction
Offers high performance moisture control
Exceeds ICC-ES 235 criteria for drainage efficiency
Easier to install than comparable assemblies
Insul-Flex® with StuccoWrap™
Insul-Flex with StuccoWrapTM is a new system introduced El Rey that provides a cost-effective solution for meeting EIFS drainage requirements. It features flat EPS over DuPont Tyvek® StuccoWrapTM, creating an integrated weather barrier/ drainage plane that channels moisture through a vented track.
Developed for residential or light commercial construction
Single component moisture barrier and drainage plane
Proven secondary barrier technology
Fast Installation
Proven drainage performance
Insul-Flex® with House Wrap
El Rey Insul-Flex® with House Wrap is an EIFS system developed specifically for Type 5 construction. Channeled EPS board attached over a building paper weather barrier creates a path for drainage.
A drainage system typically used over Type 5 (V) construction
Provides added safeguard of water drainage
Moisture barrier protection
Easily installed
Vented track eliminates backwrap
Key Insul-Flex ® Components and Benefits
Insul-Bond™ Basecoats:
Insul-Bond P: Easy to use powder formulation, just add water and mix.
Insul-Bond L: Sold as a liquid requiring the addition of portland cement.
Krak-Master™ Mesh
Alkali-resistant fiberglass mesh used for the standard reinforcement of Insul-Flex EIFS, reinforcing EIFS for
long-term durability.
Perma-Flex® Colored Primer
Enhances the appearance and uniformity of the finish.
Acrylic Finishes
All El Rey Perma-Flex® finishes incorporate DPR technology that keeps walls looking cleaner, longer.
Roll-on Weather Barrier
100% Acrylic Elastomeric Weather Resistive Barrier for Insul-Flex VR Drainage, allowing for an adhesively attached drainage system.
DrainEdge™
Speeds and simplifies EIFS application by eliminating pre-wrapping or rasping, saving time and money.
Sheathing Tape
Non-woven fabric used to tape the joints of the sheathing boards to which the roll-on weather barrier is applied: one roll provides excellent coverage.
Flashing Membrane
Serves as a moisture and an air barrier, working as a seal and flashing membrane, conforming to building substrates and other code-conforming weather barriers, providing long-term durability.
StuccoWrap™
A Tyvek® material with engineered drainage channels, suitable for wood sheathing, providing protection against moisture intrusion.
House Wrap
Meets Type 1 Grade D Style 2 Kraft sheathing paper requirements, providing protection against moisture intrusion.
Vented Track
Used as an alternative to backwrapping with mesh, provides straight edges and a neater termination, facilitates sealant maintenance, saving application time and labor.
URL:
http://www.elrey.com
For other relevant searches, you might want to try: