architecture - engineering - construction
About Thermally Broken Roof Hatch
Thermally Broken Roof Hatch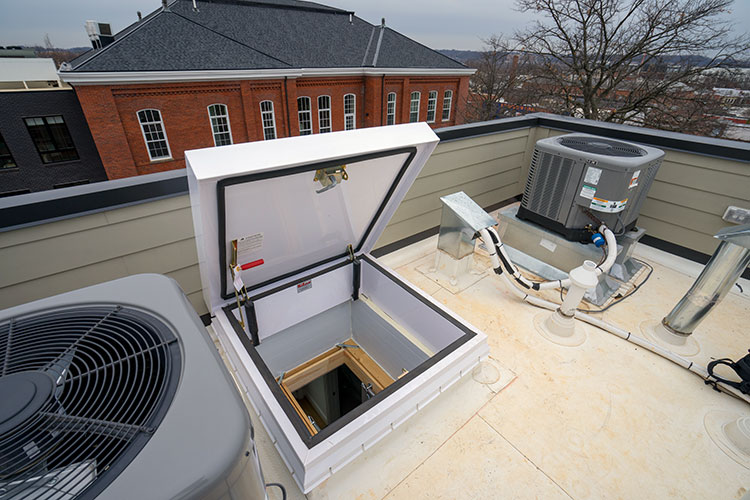 Thermally Broken Roof Hatch from The BILCO Company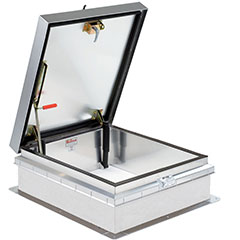 The BILCO Company's thermally broken roof hatch is designed to reduce the thermal transfer of heat from one side to the other and to help reduce condensation build-up on the interior.
The hatch is designed for buildings for which high energy efficiency is desired, particularly those located in areas with extreme temperature conditions and humidity. It features a cover and curb that are fully insulated with a three-inch polyisocyanurate thermal insulation board.
The insulation achieves an R-20+ insulation, and includes a slam latch with interior and exterior turn handles and compression spring operators for lift assistance.

Brochures | 3-Part CSI specifications | CAD details
07 72 33 - Roof Hatches
08 31 00 - Access Doors and Panels
08 31 13 - Access Doors and Frames
08 31 13.53 - Security Access Doors and Frames
08 31 16 - Access Panels and Frames
11 24 29 - Facility Fall Protection
41 67 16 - Plant Fall Protection Equipment