architecture - engineering - construction
Board of Directors at Unicel Architectural Corp. Announce Vincent Couturier and Samuel Doyon-Bissonnette as Co-Presidents
Unicel Architectural Corp., manufacturer of Vision Control®, timber and aluminum curtain walls and skylight solutions, announces a significant milestone in the next chapter for Unicel Architectural. Vincent Couturier and Samuel Doyon-Bissonnette who had completed a successful management buyout transaction in 2020 are now appointed as Co-Presidents by the board of directors.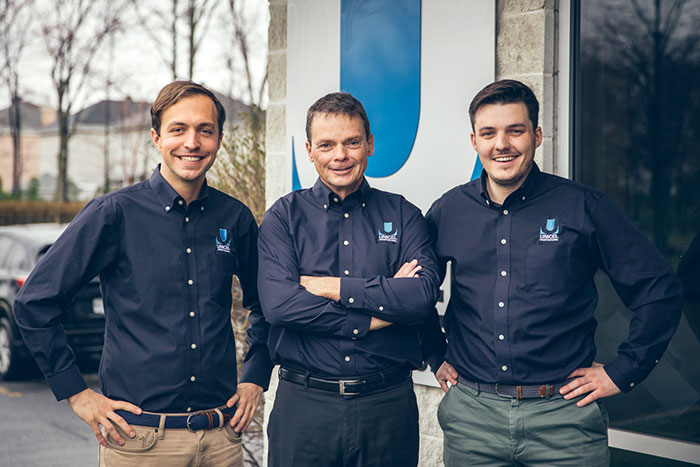 In their new roles, both Vincent and Samuel will be responsible for overseeing and implementing technological and strategic initiatives to fuel operating efficiency and investing in people & culture for the continued growth of the organization.

"The success of Unicel Architectural has always been based on solid principles of delivering value to clients, hiring and retaining talented people. We will continue this vision for future growth to solidify our position in the market for delivering innovative solutions", said Vincent Couturier, Co-President.

Unicel Architectural is celebrating 58 years in operation as a Quebec-based organization, leveraging its patented technology of Vision Control and the successful 2018 acquisition of IC2 Technologies to become a North American leader in delivering leading edge solutions for construction projects of all sizes.

"Our patented technology and products have worldwide appeal that we will continue to develop and establish brand equity through our strategic marketing efforts. Vincent and I are excited to accept this new role and lead a team of dedicated employees", said Samuel Doyon-Bissonnette, Co-President.

@UnicelArch #UnicelArch #UnicelArchitectural #Aluminum #Glass #Louvers #Glazing #Skylights

For other relevant searches, you might want to try: