architecture - engineering - construction
Bullet Resistant Glass
Ray-Bar now offers bullet resistant laminated glass products meeting UL 752 standards for bullet resistance and no spall. Available in level 3 (1.25" thick) or level 8 (1.90" thick).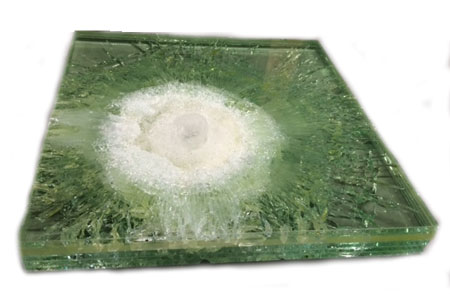 If bullet resistant polycarbonate is preferred or specified, it is available with an abuse resistant surface only in UL bullet resistant level 3 no spall (1.25" thick) and is more costly than the glass alternative.

Bullet resistant telescopic window frames for walls and bullet resistant vision frames for doors are also available meeting UL 752 level 3 and level 8.

Bullet Resistant Polycarbonate
IGU's comprised of bullet resistant glass and lead glass can be provided if your application requires both radiation shielding and bullet resistance (thickness depends on lead shielding requirements and UL bullet resistance level).

Additionally, if your project requires bullet resistance and fire rating, we offer a laminated glass product with a 2 hour fire rating and UL 752 level 3 bullet resistance (2.44" thick).

For other relevant searches, you might want to try: