architecture - engineering - construction
Bus Shelters from Par-Kut International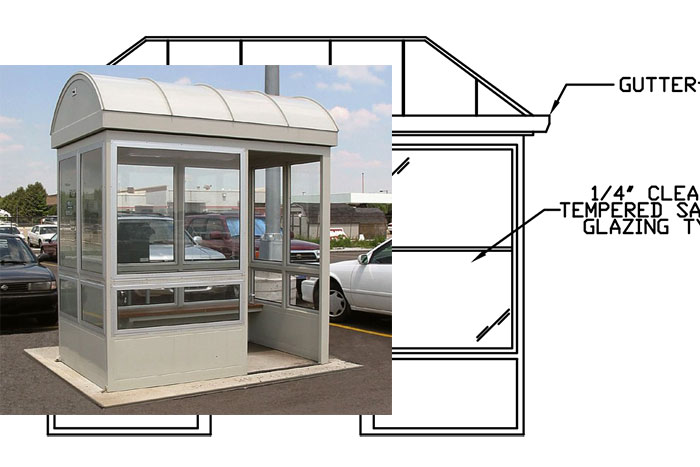 For bus shelter, transit shelter, passenger shelter, and parking shuttle lot shelter applications, Par-Kut portable, pre-assembled steel shelters are delivered ready for simple installation on a prepared site. Single unit shelters are of rugged construction – welded galvanized steel with top hung sliding doors, galvanized steel roof, clear tempered safety glass, tread plate floors and UL certified electric.

Our standard bus shelters include vandal resistant heat and lights. Air conditioning, ventilation systems, ash trays and special graphics are optional. Benches are available in wood, metal or plastic. Gable, hip, vaulted, or mansard roofs can be specified along with custom exterior architectural treatments. 5′ x 14′ is the standard PAR-KUT bus shelter but any size is available.

Par-Kut also offers the STS20 bus shelter, an aluminum panelized system. This type of transit shelter tends to be basic and consists of clear anodized aluminum framing and painted panels. Translucent flat roof has built-in drainage. Dome style optional. Clear safety glass standard. Bus shelters crated with all parts & fasteners. Easy assembly. STS20 sizes start at 4′ x 8′ and go up in 2′ or 4′ increments.
@ParkutInternational #ParkutInternational

For other relevant searches, you might want to try: