architecture - engineering - construction
Case Study: Norwood Senior Living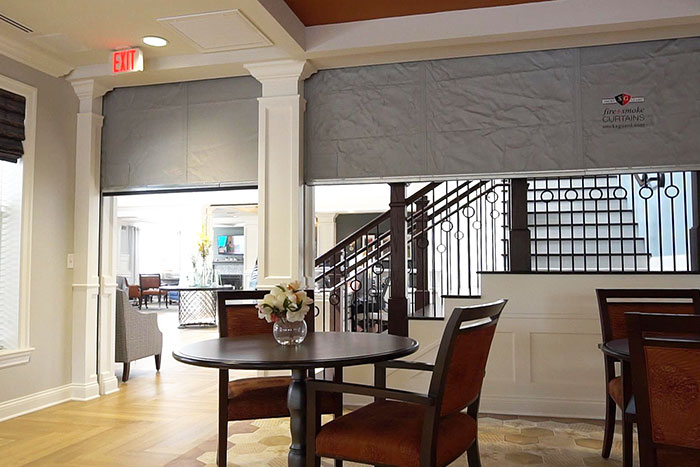 Description
As part of Atria's fire and smoke mitigation strategy, Smoke Guard vertical fire curtains were integrated into the center's open concept design. In the event of a fire emergency, the curtains automatically lower creating a protective barrier between the two-story atrium and the adjoining residential hallways and common spaces such as the dining room, sitting rooms and the cafe.
With a 2-hour Fire Endurance Rating, the lowered curtains create compartments that contain smoke and fire slowing down its spread long enough to create a path for residents to egress the building and get to safety. Each unit is equipped with an emergency battery that will take over and automatically power the unit for up to 18 hours if primary AC power is disrupted.
Application
: Vertical
Products
: M2500
Project Type
: Residential
Distributor
: Modernfoldstyles
Location
: New Jersey
Factoid
Located in northern New Jersey, the 65,000 sf., 84-unit Assisted Living and Memory Care facility, designed by Meyer Architecture + Interiors, provides a welcoming environment that addresses the design trends of senior living facilities. With a primary focus on wellness, the space was designed to allow the inflow of lots of natural light and a sense of openness by incorporating oversized windows, high ceilings and a large atrium.
@smokeguard #smokeguard #firesafety #firecurtain #smokecurtain

For other relevant searches, you might want to try: