architecture - engineering - construction
Choosing The Best Front Doors For Security: Your Custom Security Doors Options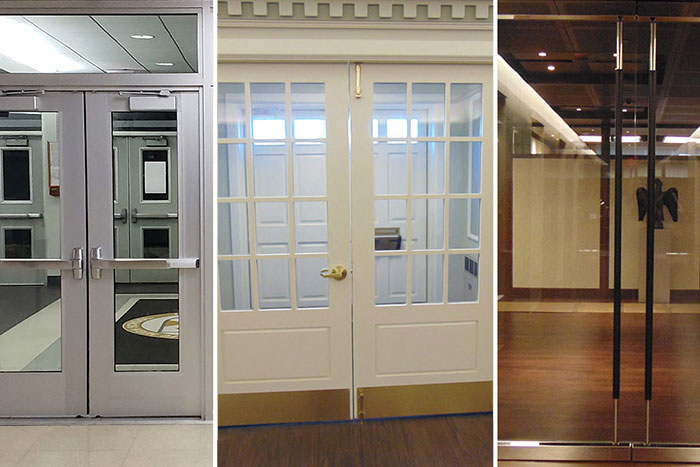 Total Security Solutions CEO Jim Richards has often noted that "custom security doors are a lot more common than you think. That's even more so the case with ballistic security doors. When you're talking about a business or organization that's serious about security, odds are good that they're going to want that door and surrounding walls ballistically reinforced."

One may ask if bullet-resistant security doors are so common, why haven't I noticed them? That's because, in most cases, the best front doors for security are custom made, and built to blend into the existing decor while keeping everyone safe and secure.

In-house Security Door Fabrication
A security system is only as good as its doors. A fortress with an unlocked gate is no fortress. A bullet-resistant window in a plain old wooden door isn't keeping anyone protected. If a door sticks and annoys occupants, they are likely to prop it open—and an open door has never stopped a single bullet.
Every experienced builder knows that prefabricated doors are never a perfect fit. Under normal circumstances, this is no big deal. A little shimming, perhaps some paint sticks or a scrap of cardboard, some artful spackling and you're good to go.
But you don't want to improvise like this in a security situation. And frequently, with security doors, you simply can't. Ballistic security doors are made of harder, denser building materials. Manufacturers cut and fabricate these materials on specialized machines, like waterjet cutters and CNC routers. As a result, security doors aren't just more expensive than other doors. They also tend to be at least twice as heavy. That means extra blocking in doorways, heartier continuous hinges, and no way to shave, shimmy, or otherwise persuade a door that almost fits to actually do so.
@TSSBulletProof #TSSBulletProof #bulletproof #healthcaresecurity #security #bulletproofglass

For other relevant searches, you might want to try: