architecture - engineering - construction
Combining Classic Art with Modern Style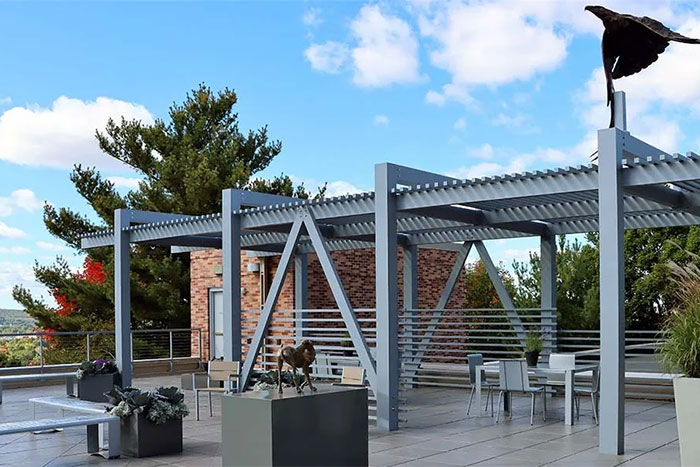 Located on Wausau's east side, the Leigh Yawkey Woodson Art Museum has been an icon of this Wisconsin community since its debut in 1976.

With the help of Wausau Tile and The Samuels Group, completing a rooftop sculpture garden project meant realizing a dream of the Museum's director Kathy Foley. Kathy commented, "The Rooftop Sculpture Garden involved some of the best minds on the Museum staff, Wausau Tile, and The Samuels Group. And the credit really goes to the Wausau Tile team, who used an innovative design that locks into the paver system to ensure the stability of the sculptures on our rooftop."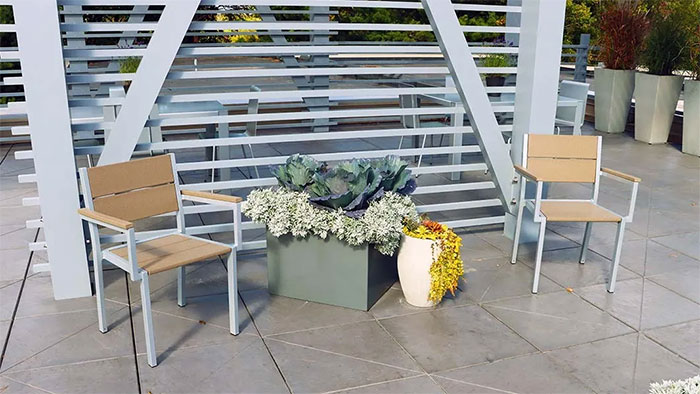 While seeking to create a unique look, setting pavers on the diagonal relative to the entrance was quickly ruled out due to increased labor and product waste. Instead, Wausau Tile stamped each paver to create the illusion of diagonal-set pavers, reducing time and costs while retaining the overall aesthetic of the original design by The Samuels Group.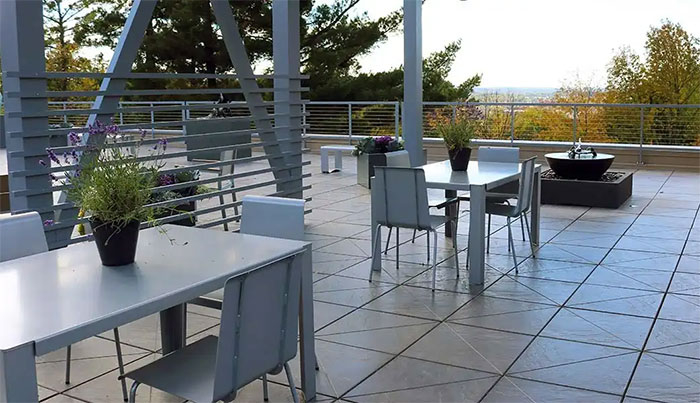 Seating options include low steel benches that provide unobstructed views of the entire Rooftop Sculpture Garden as well as surrounding scenery and vistas. In addition, strategically placed steel armchairs assist guests needing more stability. Custom metal pedestals were created for the sculptures, and aluminum planters modified to be self-watering to ease and reduce landscape maintenance.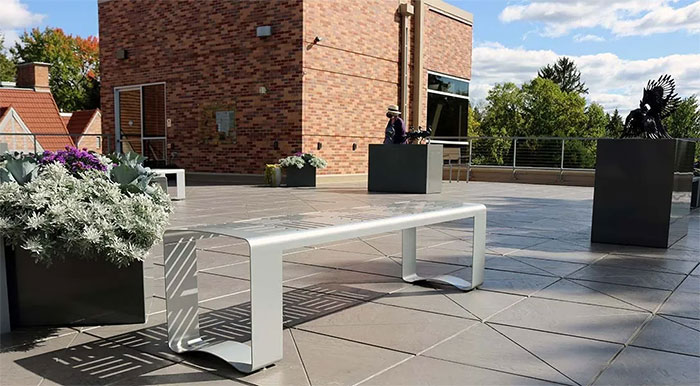 To address a challenge in placing a 1928 bronze sculpture by Harriet Whitney Frishmuth, Wausau Tile designed and fabricated an infinity fountain where the bronze sculpture rests. Its' peacefulness and tranquility enhance experience in the surround space.
@WausauTile #WausauTile #architectural #pavers #sitefurnishing #terrazzo #precast #concrete #tile

For other relevant searches, you might want to try: