architecture - engineering - construction
News
El Rey Perma-Flex DPR Acrylic Finishes
100% acrylic-based textured finish with dirt pick-up resistance (DPR): The surface of the finish hardens and does not soften again under heat. The non-tacky surface provides high resistance to accumulation of dirt, mold, and pollutants. Integrally colored with high-quality pigments. Exceeds ASTM and ICC Acceptance Criteria.

Perma-Flex DPR Acrylic Finish is offered in six textures:

Smooth
Coarse
Fine
Swirl Fine
Medium
MaxTex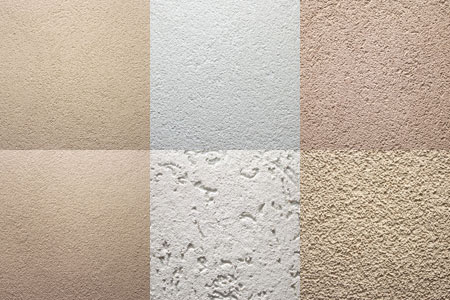 USES:
Exterior or interior finish coat over:
El Rey Insul-Flex EIFS
Properly prepared masonry, stucco, and concrete surfaces
Interior application over drywall, plaster, or properly prepared masonry or concrete
COMPOSITION:
Binder base: 100% acrylic polymer with surface-hardening property.
Aggregate: Pure crushed marble, rust-free.
Water-based: VOC–compliant
Pigment base: Titanium dioxide.
Color: Parex USA standard colors or tinted to desired custom color. Meets SCAQMD Rule 1113 when using Parex USA Non-VOC Colorants.
DRYING TIME:
24-48 hours under normal conditions. High humidity and low temperatures extend drying time.
CLEAN-UP:
Water-soluble prior to drying. Clean tools and containers with water prior to drying.
COVERAGE:
Depending on the condition of the substrate and method of application, approximate coverage per pail are:
Smooth
Aggregate size: 0.25mm
130–140 ft2 (12.1-13 m2)
Fine
Aggregate size: 0.5mm
130–140 ft2 (12.1-13 m2)
Medium
Aggregate size: 1.0mm
120–130 ft2 (11.1–12 m2)
Coarse
Aggregate size: 1.5mm
80–100 ft2 (7.4–9.3 m2)
Swirl Fine
Aggregate size: 1.5mm
100–120 ft2 (9.3–11.1 m2)
MaxTex
Aggregate size: 1.25mm
110-120 ft2 (10.2-11.1 m2)
Coverage varies due to texture.
Download Datasheet
URL:
http://www.elrey.com/literature/ERPFDPRSFDS.pdf
For other relevant searches, you might want to try: