architecture - engineering - construction
How to Integrate New School Security Systems
Many young people spend a significant amount of time in schools and educational settings, along with teachers, administrative staff, and other employees. The safety and well-being of those within educational settings are paramount to them and their families, increasing the need for upgraded school security systems to be adequately integrated. To offer high-quality, reliable security in an educational setting, blast- and bullet-proof measures should be installed alongside security cameras and guards.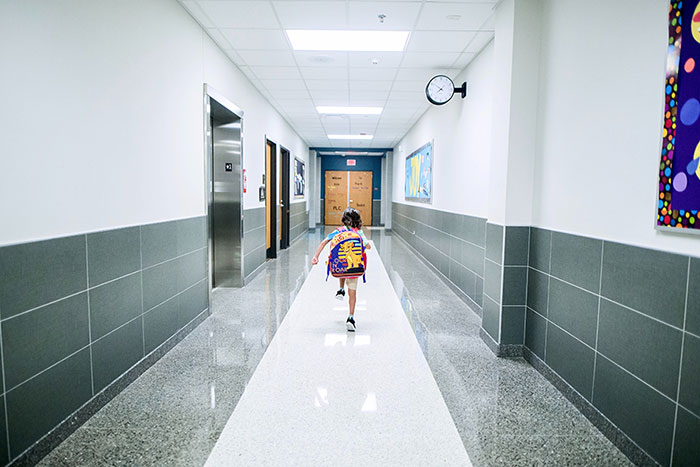 Understanding Blast and Bulletproof Security Systems
Schools face a range of threats, from bullying to physical attacks, and unfortunately, that of active shooters continues to increase across the US. With that in mind, it's no surprise that students, staff, and their families demand better security systems to keep them safe – and bulletproof materials are an excellent solution.
Blast and bulletproof security systems are designed to protect students and staff from ballistic attacks and explosions but also to minimize the impact should an attack occur. These systems are manufactured with high-strength panels and framing materials and can be produced to integrate with your existing systems..
Integrating School Security Solutions with Armortex®
Armortex® comprises a team of highly experienced employees in providing high-performance, ballistic-grade materials for heightened security measures in academic settings. Our products are manufactured to meet specific requirements and keep aesthetic appeal in mind, and we endeavor to fit our products into existing structures wherever possible.
Below, we introduce our security windows, doors, and fiberglass panels in more detail.
Security Windows
The security windows we provide are engineered with ballistic-grade glass and framing materials and can be manufactured to meet UL levels 1 – 10, depending on the level of security required. We offer aluminum, hollow metal, and stainless steel frames and windows in various configurations, from fixed to transaction windows.
Security Doors
Our blast- and bullet-resistant doors are engineered with hollow metal or wood in a flush design or with various window options to suit our client's needs. Some clients prefer security doors with windows, which provide a view of the security threat, whereas others prefer a full-flush option. Whichever option you implement, you're guaranteed the highest level of security, as our doors can withstand the impact of tornadoes and military-grade explosives.
Fiberglass Panels
The third option for school security from Armortex® is the ballistic-resistant fiberglass panels. These are fiberglass composites woven in-house and engineered specifically for our client's requirements. They are UL 752 compliant and are used in various high-level security applications where windows or doors aren't quite suitable.
Integrating security windows and doors into your educational setting doesn't have to be complex. By working with experienced professionals like Armortex®, measures can be implemented that will not disrupt daily operations and will function as a deterrent to those who think they can carry out an attack. It is also worth mentioning that security windows and doors can work in line with your existing security solutions, such as guards and gates, and other measures.
If you are interested in updating your school security system, get in touch with us today and we can discuss your requirements.
@armortex #armortex #safety #security #bulletresistant #architect #remodel #windows

For other relevant searches, you might want to try: