architecture - engineering - construction
About Other Foam Solutions
Other Foam Solutions

Other Foam Solutions
HBS spray foam insulation is designed to solve the problems traditional insulation methods cannot. From protecting livestock in agricultural environments; effortlessly lifting sunken concrete; or protecting and stabilizing sites in areas of rockfall, the diverse range of these outstanding products is the sustainable and high-performance option for residential and commercial projects.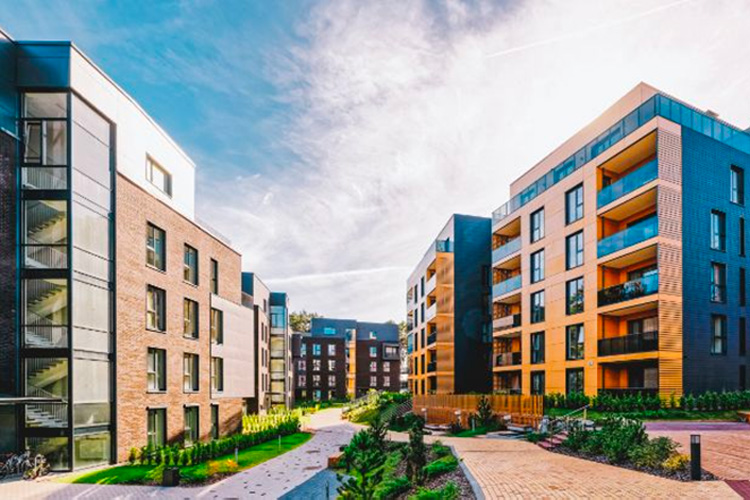 GEOLIFT
Geolift is a water-blown concrete lifting foam for both residential and commercial use on driveways, sidewalks and patios.
Available in 2.5 lb and 4 lb densities
Best-in-class compressive strength (2.5 lb: 5%, 4lb: 10%)
Application in wider ambient temperature range
GEOLOK
Geolok™ is a low-exothermic spray foam designed to stabilize pipelines, manage erosion and minimize runoff and washout.
Aged Thermal Resistance of 7.36 at 1 inch
Up to 4 Feet High @ 4 in. per pass (no wait time)
Low exothermic spray foam
BARNSEAL
Barnseal is a high R-value, air-sealing insulation solution developed for use in poultry, dairy, equestrian, farm and ranch applications.
R-value of 7.15 at 1 inch
6-pound density foam
Non-biocide darkling beetle control
HEATLOK HIGH TEMP
Heatlok High Temp is a two-component closed-cell spray foam insulation specially formulated to perform in temperatures as high as 250°F. For use in tanks, pipes and other applications.
Aged Thermal Resistance: 7.27 @ 1 inch
Tested Water-Resistant Barrier (WRB)
Greenguard Gold Certified- Low VOC
HEATLOK HIGH DENSITY
Heatlok High Density is a range of products specially formulated using recycled plastic and renewable soya oil. It contains zero ozone-depleting chemicals.
Available in various densities with higher yields
Mainly for floor, below slab, tank pads, etc.
Specially designed to be used in high compressive strengths applications
LOW PRESSURE KITS
Low Pressure Kits are designed to offer contractors a seamless transition from large to small jobs, with the foam ideally suited for filling and sealing various sized voids and surfaces, deadening sound and reducing vibrations.
It can be applied to clean, dry substrates including wood, masonry, metal and drywall, where the material's strong adhesion properties work to create an air barrier.
Available in closed-cell with an Aged Thermal Resistance of 6.0 @ 1 inch
Available in open-cell with an Aged Thermal Resistance of 4.3 @ 1 inch
PIP FOAM
Specially formulated for field or factory injected applications using high or low pressure equipment. High performance polyurethane foam systems using HFO blowing agent which has a low impact on the environment. Also available in open cells.
Initial R-value of 3.4 to 7.5 per inch (0.6 to 1.32 RSI).
Open and closed cell foam
Density from 0.5 to 2.5 lb

Brochures | 3-Part CSI specifications
07 20 00 - Thermal Protection
07 21 19 - Foamed-In-Place Insulation
07 21 29 - Sprayed Insulation
07 25 00 - Weather Barriers
07 57 00 - Coated Foamed Roofing