architecture - engineering - construction
News
Icynene Classic Max: Insulation's Evolution starts here!
Icynene's latest product innovation, Icynene Classic Max, eliminates the need for an ignition barrier in residential applications. It saves you money and time.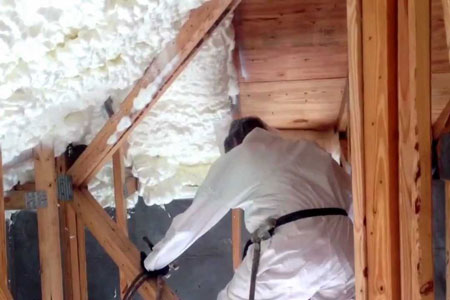 Thanks to Icynene's innovation, installing spray foam doesn't need to be a lengthy, multi-step process. Icynene Classic Max is tested and certified to be sprayed in all residential applications with no ignition barrier required. Get on with the job.

Icynene Classic Max is a one and done application. This new product innovation also offers a higher yield and superior adhesion to provide a seamless air barrier that works immediately! Icynene Classic Max is designed to last as long as your design.

Ignition Barrier free
ALL residential applications no longer require an ignition barrier, including unvented attics.

Hgher Yield

Up to 50% better yield than competitive sucrose-based products
Better spray coverage
Superior Adhesion
Improved adhesion to more surfaces and to itself
Improved Spray Ability
Ease of control allows for improved application
Low Odor
Improved working conditions with low odor product
Advantage
When compared to competitive sucrose-based products available on the market, Icynene Classic Max:
Achieves up to 50% higher yield upon application
Has greater spray-ability, meaning no dripping or shrinkage when sprayed
Has a wide temperature range for applications, making it suitable for any climate
Is not considered a food source for pests
Why is Ignition Barrier-free important?
Unvented attics represent a significant amount of residential spray foam applications
More cost effective application, enabling installation in more homes
One-step application eliminates the need for additional visits
Removes the difficulty of applying an ignition barrier as well as the liability of a poorly installed ignition barrier
For other relevant searches, you might want to try: