architecture - engineering - construction
Kontur KNST2000-BH Series
Inspired by Scandinavian design, KONTUR is durable and strong, yet simple and refined. Framed by two closed wire forms, a formed seat and backstop bar, Kontur is easily paired with Maglin's Foro and 1050 Series tables.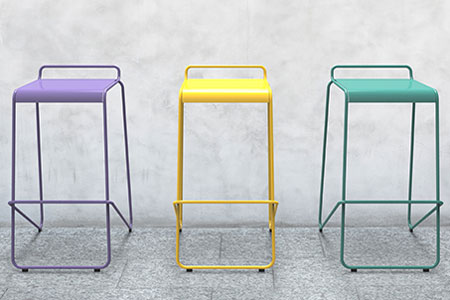 The Kontur Stool frame is constructed of solid steel rod and employs a formed steel seat.

DIMENSIONS & WEIGHT
KNST2000-BH-M0
Height: 32.50" (82.5cm)
Width: 18" (45.7cm)
Weight: 19.14lbs (8.7kg)

FINISHES
All steel components are protected with E-Coat rust proofing. The Maglin Powdercoat System provides a durable finish on all metal surfaces.

INSTALLATION
The stool is delivered pre-assembled and can be stacked and stored 6 stools high.

For other relevant searches, you might want to try: