architecture - engineering - construction
Ladderport's Safety Platform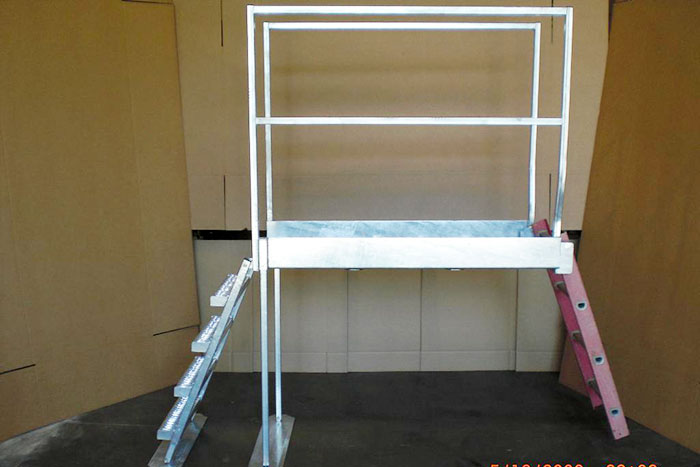 The Platform solves roof access problems where there is an obstruction near the roof/wall line. A separate Parapet back ladder is required. Platforms can be ordered in 38",48",58",68", or 78" Lengths. Custom lengths also available. Call for Quote and Measuring Specifications.

Model : Safety Platform
Color : Galvanized
Stock Number : F5383/F5483/F5583/F5683/F5783

Request a Quote NOW!

About Ladderport

Almost everyone that has ever used an extension ladder, roof hatch or permanently mounted vertical ladder has some type of "scary" story to tell. After years in the commercial heating and air conditioning business, climbing up and down many different types of ladders and hearing all of those stories, the inventor/developer of LadderPort™ decided to find a safer way for all construction trades to access roofs when using an extension ladder.
@ladderport #ladderport

For other relevant searches, you might want to try: