architecture - engineering - construction
Locker Solutions for Apartments from Package Concierge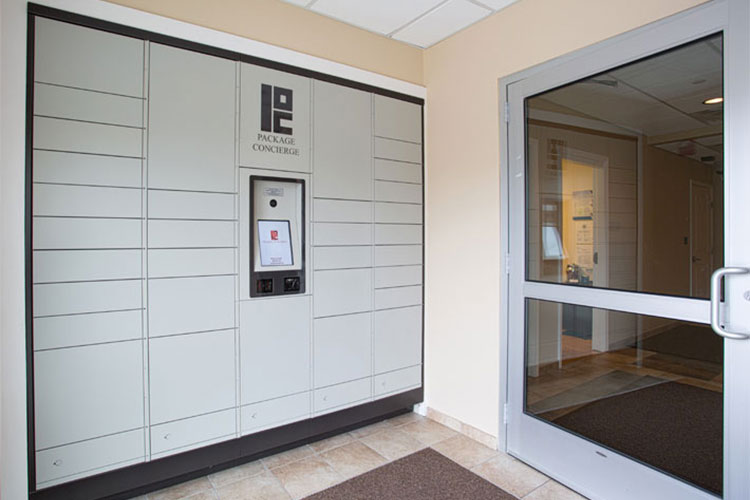 The Package Concierge® locker system is an innovative, safe and efficient way for residents to retrieve and ship packages 24/7.
Package Concierge® provides the solution to your package management issues
Properties receive an average of 50 packages per day requiring leasing staff to spend valuable time accepting, logging, organizing, storing, tracking, and notifying each resident. The Package Concierge® locker series provides easy access for all delivery carriers without requiring the assistance of leasing staff.
One size does not fit all
We understand that not all properties are alike, and we are proud to offer a collection of Package Concierge® products that can be customized for any community. Choose from the Premier or Express Locker Series, or opt for our sleek package room technology. Our package management solutions are flexible and customizable, designed specifically for you.
Quality matters. All Package Concierge products are made to order and built to last righ here in America. We offer a wide range of locker sizes, colors and innovative software enhancements to complement your community's aesthetic.
In a hurry? No problem! With fast lead times and a national network of certified installers, we can get you up and running quickly.
@pkgconcierge #pkgconcierge #packagelockers #security #postal #parcel

For other relevant searches, you might want to try: