architecture - engineering - construction
NEW Starburst Silver 2nd Generation Metallic Powder Coating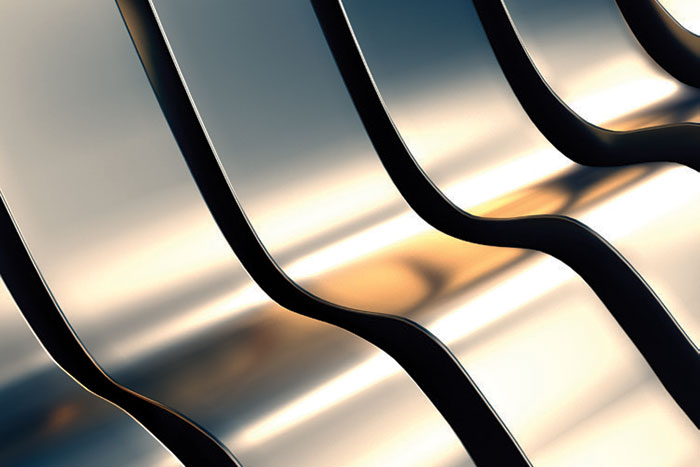 TIGER Drylac presents yet another addition to our impressive lineup of powder coatings. Starburst Silver is the 3rd new Metallic from TIGER in 2022, joining Sun Kissed Bronze and Silver Ore. Starburst Silver is a dark silver with a subtle sparkle effect matched specifically to popular industry aesthetics, while maintaining the high standard of quality for which TIGER is universally known​.

Starburst Silver is highlighted by TIGER's proprietary 2nd Generation Metallic Powder Coating technology – in a TGIC-Free polyester formulation. This proprietary resin system produces brilliant Metallic effects with batch-to-batch consistency for reliable results each time. 2nd Generation Metallic are easy to apply, feature a flexible cure window and built-in overbake stability. Consult TIGER Drylac Product Data Sheets for details.

TIGER Drylac Series 149 Polyester powder coating products are compliant to AAMA 2603 – the performance specification for organic coatings on architectural aluminum extrusions and panels. AAMA 2603 compliance ensures that these products are high-performance in relation to durability, corrosion resistance, and color fastness when used to coat aluminum building products and components. TIGER Drylac products deliver exceptional hardness, scratch resistance and mar resistance in one coat or can be applied over primer to provide enhanced performance in highly corrosive environments.

Typical Applications for this powder coating formulation include Architectural cladding, outdoor furniture, windows & doors, railings & Fence, signage and more.

TIGER continues to inspire designers, architects, builders, and custom coaters with exciting new products. 2022 will reflect a positive spirit of moving forward onto success. Feature bold metallic colors in your designs, share your work on social media and take comfort in the knowledge that TIGER stands behind the quality of these high-performance powder coatings.

To see new Starburst Silver, go to the TIGER Webstore at tiger-coatings.com/shop and browse through the extensive TIGER products in stock. For our Webshop, customers can order TIGER products or free sample panels.
#TigerDrylac #PowderCoatings

For other relevant searches, you might want to try: