architecture - engineering - construction
News
Nystrom proGRIL Stainless Steel Architectural Grate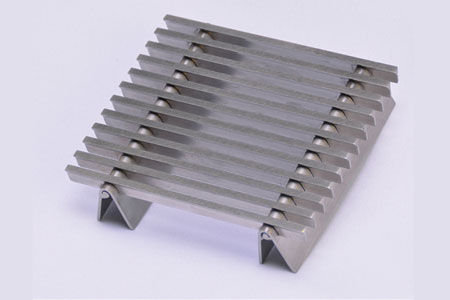 | Item | Description |
| --- | --- |
| MATERIAL: | Stainless Steel 304 or 316 |
| DEPTH: | 3/4" or 1-1/8" |
| TREAD SPACING: | .3275" on center |
| TREAD DESIGN: | .140" profile bar |
| TREAD OPTIONS: | Straight or Curved Wire |
| FRAMES: | Level Bed |
| RAIL FINISH: | Mill |
| WARRANTY: | 5 years |
Features
Premier Product
Top-of-the-line stainless steel design for high-end buildings with entrances that make a statement of grandeur.
Mechanically interlocked
Design with a u-clip construction.
Architectural curves
Available with optional curved wires for revolving doors and column designs.
About Nystrom
Nystrom strives for a culture of value — value to architects and contractors, as well as our vendors and suppliers, and especially to our people. For more than 50 years, Nystrom has grown through a dedication to doing right by our customers - the right products, the right place, the right time.
For other relevant searches, you might want to try: