architecture - engineering - construction
PENETRON Opens New Production Facility in Belarus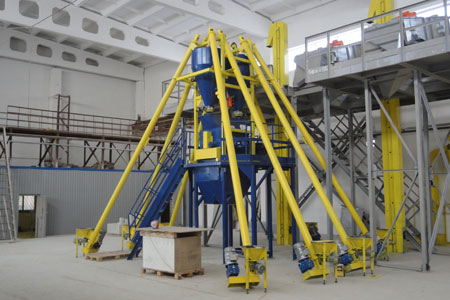 PENETRON Belarus, a joint venture of The PENETRON Group, announced the inauguration of a new production facility in Gomel, Belarus. The Gomel site is now ramping up production of the full line of PENETRON crystalline waterproofing products for concrete.

Founded in 2014, PENETRON-BEL is headquartered in Gomel, Belarus. The company is outfitting the new production facility in Gomel to meet rising demand in the region.

"The final renovations to the building are now completed, and we expect to begin production of PENETRON materials very soon," notes Igor Chernogolov, President of PENETRON Russia.

As part of PENETRON's efforts to stay ahead of global demand for its products, the new Gomel plant will manufacture the full range of PENETRON cementitious capillary waterproofing products. The first products are set to roll off the production line in Gomel by mid-summer 2015. Output will be used initially to meet domestic needs in Belarus. The next phase will include exports to Ukraine and the nearby Baltic countries of Lithuania, Latvia, and Estonia.

"Following the opening of the facility in Kazakhstan last year and our Yekaterinburg site in Russia, this newest Belarus facility is our third production site in the Eurasia region," adds Igor Chernogolov.

The Belarussian production line in Gomel is almost identical to the PENETRON facility in Kazakhstan. This greatly simplifies the ramp-up to full production and helps ensure the manufactured products meet the same strict quality parameters.

"We're very pleased and excited about the rapid expansion of our global network of PENETRON production sites," says Robert Revera, President and CEO of The PENETRON Group. "It's a direct result of the value our crystalline technology delivers to projects in around the world."

The PENETRON Group is a leading manufacturer of specialty construction products for concrete waterproofing, concrete repairs and floor preparation systems. The Group operates through a global network, offering support to the design and construction community through its regional offices, representatives and distribution channels.

For other relevant searches, you might want to try: