architecture - engineering - construction
Plasti-Shield® Boron Filled Polyethylene Shielding is a lightweight, cost-effective neutron shielding solution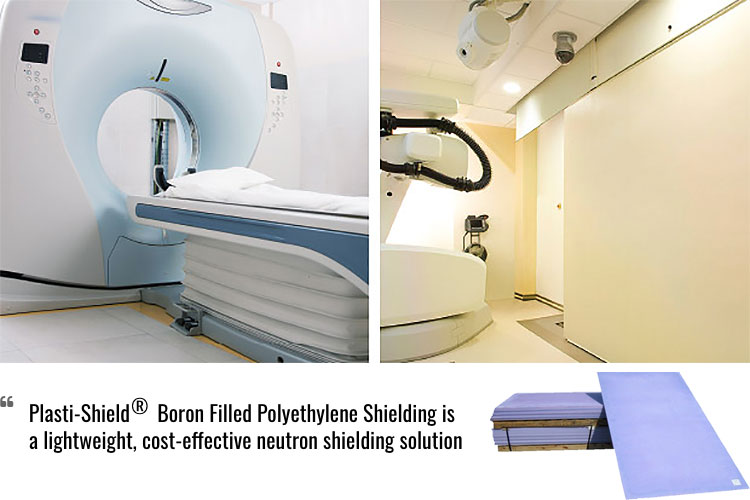 Borated Polyethylene
Plasti-Shield® Boron Filled Polyethylene Neutron Shielding, supplied by MarShield, is a lightweight, cost-effective neutron shielding solution to attenuate and absorb neutron radiation. Our borated polyethylene contains 5% (2% available on special order) boron content by weight. Used in the medical, nuclear, and industrial marketplaces borated polyethylene is ideal for medical vaults and doors, particle accelerators, hot cells, nuclear storage, and transport containers, and nuclear detection systems.
We also custom design and manufacture to your specific requirements. Just ask!
Features & Benefits
Available in 5% (or 2%) boron content
Standard sheet size of 48″ x 96″ x 1″ thick (160lbs)
Durable over a wide temperature range
Consistent density and homogeneity
Rated to MIL-P-23536A and EB2562E specifications
Used as medical and industrial neutron shielding for more than 25 years
Light-weight, cost-effective and easily fabricated
High cross-section for consistent neutron attenuation
Specific Gravity is 0.92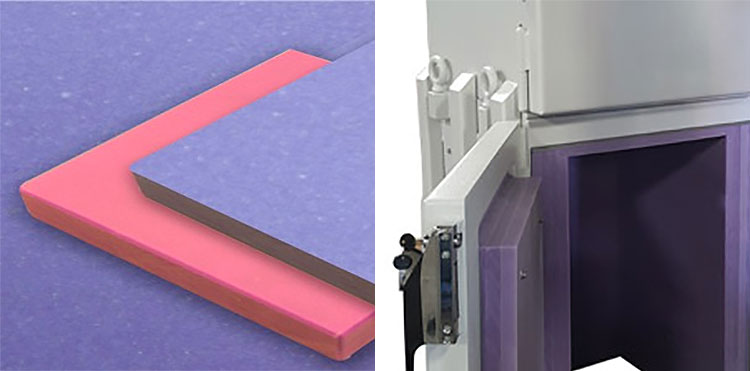 How It Works
Plasti-Shield® is an effective shielding material with 5% boron by weight to meet all relevant applications in healthcare such as cancer treatment, diagnostic, and hospital facilities.The best materials for shielding neutrons must do three things: moderate or slow down neutrons, absorb slow neutrons, and shield against any resulting radiation.
@MarShield_TM #MarShield_TM #radiationshielding #neutron #shielding

For other relevant searches, you might want to try: