architecture - engineering - construction
Protective Wall Systems
Ray-Bar Lead Backed Gypsum Wallboard is furnished as 1/2" and 5/8" Fire code gypsum board meeting Classification ASTM C 36, with pure lead sheet meeting Federal Specification QQ-L-201 f, Grade C, factory laminated under pressure to the back side of the gypsum panel. Custom manufactured to customers specifications, typically available in one day/next day. Shielding accessories for installation include a 2" wide lead batten strip for vertical joints and corners along with lead tabs or lead discs for screw penetrations, lead head nails for wood stud installations and sheet lead for backing and shielding of cut-outs for electrical, plumbing, medical gas or other penetrations. Sheet lead backing must be equal or greater value as the lead in the wall partition that penetration occurs in. For listing of In-Stock lead thickness' available, see 'Ray-Bar Sheet Lead Thickness Chart.' For specifications, see 'Ray-Bar Lead Backed Drywall Specification.' Shielding requirements should be determined by a qualified health radiation physicist, See 'Shielding Information.'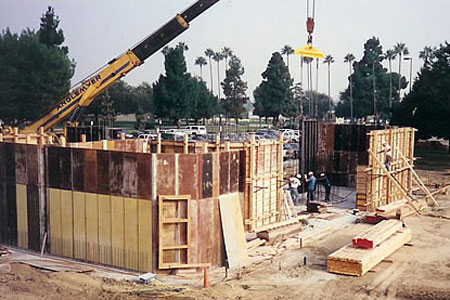 Ray-Bar Fire-Rated Lead Backed Gypsum Wallboard (Type RB-LBG) also available as U.L. Labeled and Classified to U.S. and Canadian Safety Standards for 1 hour and 2 hour fire-rated partition applications (See complete marking on product) in 8 standard lead thickness shielding values from 1/64" and up to 1/8" and minimum 7'0 (84") high and approved in 12 unique wall partition designs and many combinations on over 7 different wall board types where two or more protective/fire-resistant and additionally moisture-resistant, mold-resistant, abuse-resistant, security or other applications available as required or specified by your project architect, or contact us directly for additional proprietary information. Ray-Bar fire rated lead backed gypsum wallboard is typically available in only one day or next working day and can also be delivered directly to your hospital facility or medical center project anywhere in the United States and Canada.
Accessories For Shielded Walls (for metal or wood stud framing systems)
Disks/Plugs (for screw fastener penetrations)
Batten Strips (for vertical joints)
90° Angle Strips (for inside or outside vertical corners)
Sheet Lead Backing Material (for any wall penetrations)
Shielded Access Panels (for maintenance access openings)
Shielded Floor Thresholds (for under doors)
For additional installation, details or material information and availability please contact us.
Ray-Bar Lead Backed Plywood (fire resistant treated plywood upon request) and other lead laminated panel products, such as steel, stainless steel, and aluminum are also available. Please see 'Other Products.'
Pure Lead Plate for high energy gamma radiation shielding wall systems in new or existing retrofit applications.
Pure Lead Brick for high energy gamma radiation Vaults.
Borated Polyethylene (5%) for thermal neutron radiation shielding wall systems.
All calculations for shielding requirements should be determined by a qualified health radiation physicist currently recognized by the state in which the project occurs.
These materials are not for residential use or applications

For other relevant searches, you might want to try: