architecture - engineering - construction
Ray-Bar Engineering Corporation Anti-Microbial Products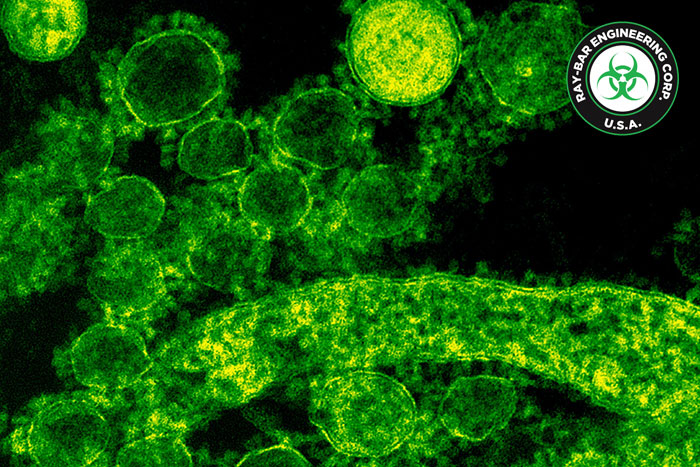 Ray-Bar is proud to introduce the following anti-bacterial / anti-microbial options to all of our X-Ray Protection/ Radiation Shielding product lines listed below:
As a result of the recent global corona virus outbreak we are increasingly being asked by customers about whether Ray-Bar's various anti-microbial technologies are
effective, specifically against the Novel Corona Virus also known as COVID-19.

Ray-Bar has extensive data on how our various "easy-clean" and other anti-microbial treated product surfaces options perform by utilizing bio-chemical or nano-technologies against either the adhesion, reproduction and/or surface colonization of bacteria and mold, however this is not the case for viruses.

Viruses are completely different from bacteria as they require living host cells in order to survive and replicate, whereas bacteria and mold can thrive independently. As a result of this difference, viruses are much more difficult to test , especially for open air environment solid surface testing.

Very specialized laboratories, protocol methods and equipment is needed, and the techniques utilize living cells in order to test for the presence of viruses. It is only recently in 2019 that a standard testing method for anti-viral properties of solid surfaces has been published.

When combined with the new and high risk status of the current corona virus strain, COVID-19, the additional procedures required to safely contain such a viral pathogen from release and possible contamination increases the difficulty in the handling processes and performing proper testing procedures against it.
@RayBarCorp #RayBarCorp

For other relevant searches, you might want to try: