architecture - engineering - construction
Security Turnstile Canopy from Par-Kut International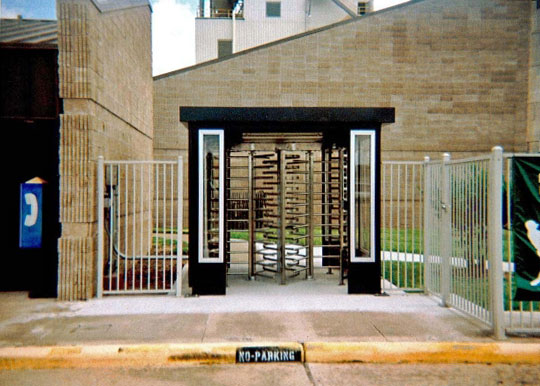 Par-Kut International produces built to order security turnstile canopies and covers. These type of shelters are designed and manufactured by Par-Kut to suit the customer's needs in terms of size and number access control turnstiles. This type of turnstile canopy is one of Par-Kut's portable steel building or security booth applications.

Canopy can be designed with or without side walls and are typically complete when shipped from the Par-Kut factory. Lights, infra red heaters, windows and various roof treatments are optional. Welded steel construction allows for the shelter to be offloaded either with a large fork lift truck or by using a crane.

To view more security booth applications, go to our security booth resource center.
@ParkutInternational #ParkutInternational

For other relevant searches, you might want to try: