architecture - engineering - construction
STD-4C Recessed Mount Mailboxes in Silver Speck Finish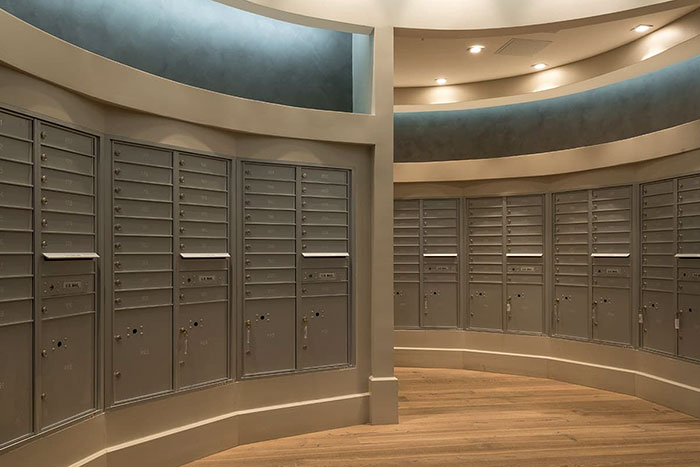 The versatile™ 4C mailbox suites offer 12 different heights with over 140 pre-configured individual modules, plus the ability to configure any base module to fit your specific project needs. Suite heights provide greater flexibility in ensuring your mailbox installation remains compliant with necessary regulations.

The Max Height Suite for instance, is designed to ensure a maximum number of USPS compliant tenant compartments are available within the allowed space; while the ADA Max Height Suite ensures a maximum number of compliant tenant compartments to completely meet both Fair Housing ADA installation requirements and Postal requirements. Florence makes installation of recessed mounted modules easy by providing a Multi-Unit Connector Kit (MUCK) for each specified module.

This connector can be used to secure multiple units across a larger rough opening, eliminating the need for wall studs. It also ensures your installation has a clean look as units are pulled together tightly so they are mounted flush to one another, reducing any potential gaps between modules.
@FlorenceCorp #FlorenceCorp #mailboxes

For other relevant searches, you might want to try: