architecture - engineering - construction
StoneLite for Exterior Applications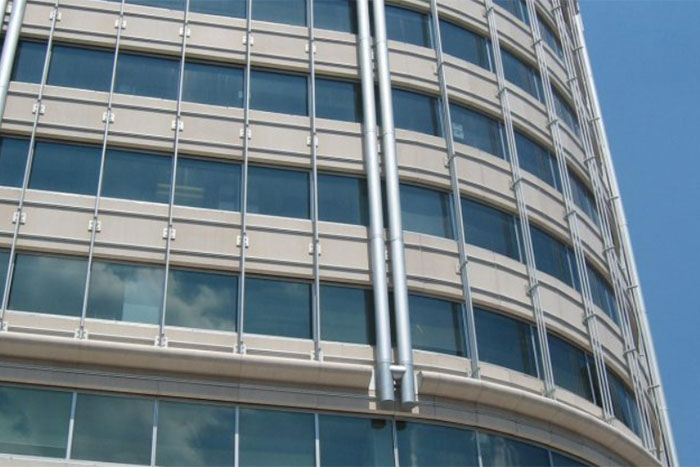 StoneLite® panels have over four decades of proven performance on the exterior of buildings throughout the world. After many years of exposure to many different environments and being subjected to extreme heat, bitter cold, earthquakes and hurricanes, the panels not only retain their natural beauty but remain durable and continue to perform.

The StoneLite® exterior stone paneling system and its installation components have been thoroughly tested by leading independent testing laboratories. They have proven performance in bond strength and flexural strength following acid freeze/thaw and UV radiation exposure. They are accepted by I.C.C. (formerly ICBO) and other code bodies for unrestricted use as exterior cladding for Type I buildings.

They offer the advantage of construction speed and cost effectiveness. The lightweight panels are easy to handle, so an entire building can be laid out in advance and arranged for blending the color and the natural stone grain prior to fabrication and installation.

Below are just a few exterior applications and projects that highlight the many different applications of StoneLite® natural stone panels.
@StonePanelsIntl #StonePanelsIntl #StoneLite

For other relevant searches, you might want to try: