architecture - engineering - construction
StonePly Restroom Partitions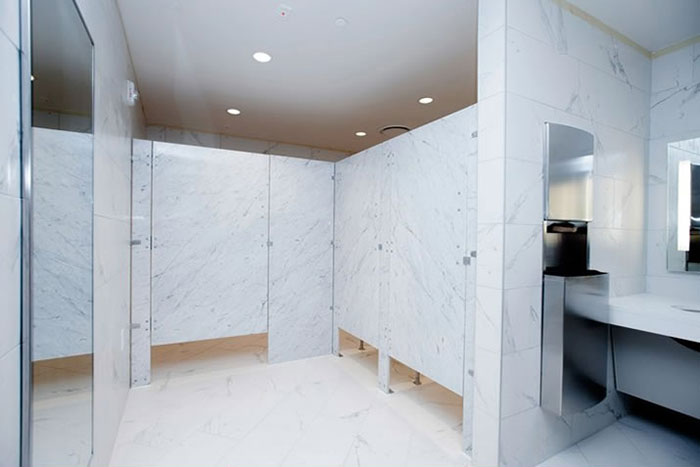 Unlimited Partition Customization Options
StonePly bathroom partitions are crafted from real stone that has been securely mounted to a strong and durable substrate. This fabrication method offers a number of advantages, but it's our sheer volume of color options that wows many of our customers.

If you're a fan of marble, granite, travertine, alabaster, or onyx, you'll be pleased to know that we can produce bathroom partitions using any of these natural masterpieces. We offer hundreds of varieties sourced locally from the United States and from exotic locales such as Brazil, India, and South Africa.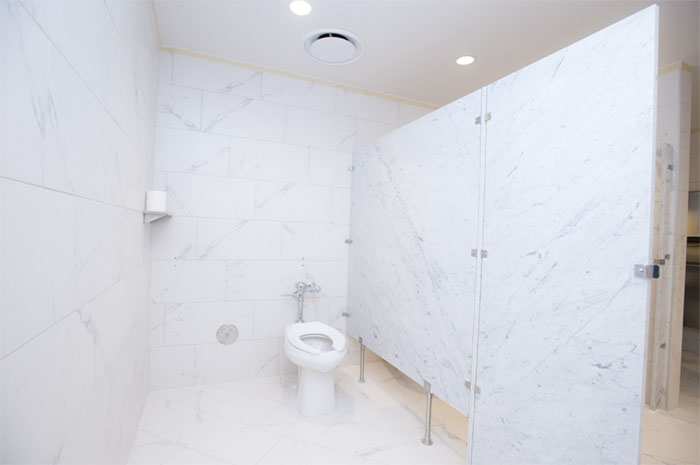 At StonePly, we use some of the most beautiful stones on earth to create our bathroom partitions. We're also able to produce our bathroom partitions in a number of configurations to offer you even more selection. Choose from:
Floor braced bathroom partitions: The supports extend from the floor to the tops of the bathroom partition doors.
Floor to ceiling bathroom partitions: These bathrooms partitions are the sturdiest- and strongest-looking of all our choices.
Ceiling hung bathroom partitions: This type of bathroom partition makes floors easier to clean, and is suitable for bathrooms with reasonably low ceilings.
Overhead braced bathroom partitions: This configuration for bathroom partitions provides plenty of support and privacy.
#StonePly #StonePlyHoneycomb #RealStone #NaturalStone

For other relevant searches, you might want to try: