architecture - engineering - construction
Stromberg Architectural Products at Federal Reserve Bank, St. Louis, MO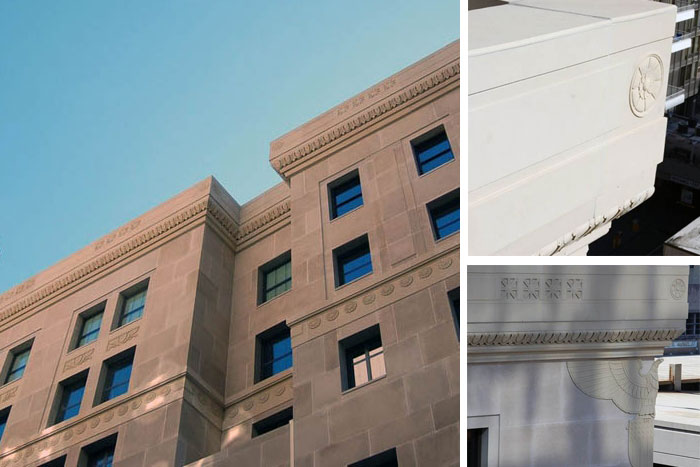 Leonard Masonry, along with Interior Construction Services and Stromberg Architectural set out to recreate the original look of the Federal Reserve Bank in St. Louis, MO in its restoration and expansion.

With the expertise of skilled tradesman, Stromberg was able to recreate over 2000 pieces including the trademark eagles at the corners. ICS preformed the installation with the supervision of the manufacturer of these recreated pieces while maintaining the luster of its original appearance.

The building renovation involved a talented team of architects, contractors, and construction workers. The construction and recreation of the stone was perhaps the most significant aspect of the effort. As one of the 12 Federal Reserve Banks in the US, Stromberg was excited to reproduce the pieces on this historical example.

Resin molds were taken straight off the original bank building, resulting in near exact replicas. These GFRS Cornices, Panels, and Eagles will be an entity we are all proud of for years to come.
#strombergarchitectural #caststone #gfrp #gfrc #gfrg

For other relevant searches, you might want to try: