architecture - engineering - construction
Sunshades from Willard Shutter Company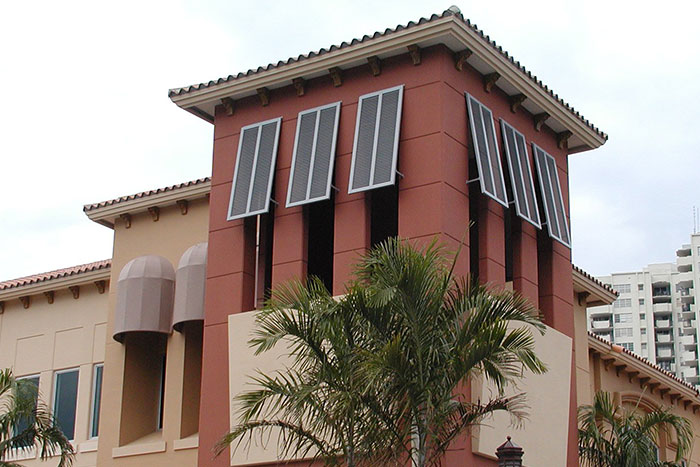 Willard Shutter Company manufactures a range of louvered sunshade systems for a variety of applications. Whether your requirement is high-end architectural, commercial, or large-scale industrial, we offer a tailored solution.

Each system is manufactured to order, and provided with detailed engineering & installation drawings. If required, site specific engineering, code compliance documentation and/or product approvals are available upon request.

Finishes are available in a standard architectural color selection or custom color match featuring AAMA 2604/05 powder coat process. Islander® and Econospan® products are also available in standard color selection using a mill-coated, polyester enamel finish. Other types of finishes may be available upon request. Consult with our product specialist to determine what will be best for your application.

Our sales & engineering department is available to assist architects, contractors and builders with product selection and application. Let our years of experience insure a perfect match of performance and aesthetic s to your project.
@WillardShutters #WillardShutters

For other relevant searches, you might want to try: