architecture - engineering - construction
About Oversized Brick
Oversized Brick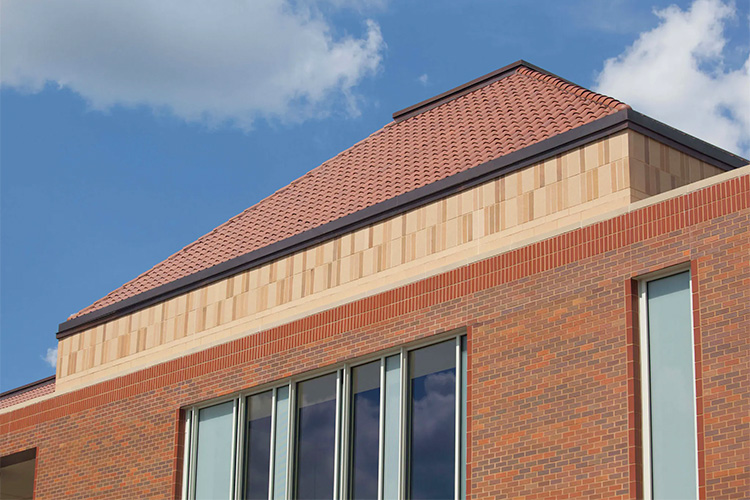 Ideal for hospitals, schools, and many other commercial and institutional applications.
Oversized brick manufactured by The Belden Brick Company facilitates design flexibility and can be critical in addressing your budgetary concerns. In commercial construction, utility-size brick are recognized as one of the most cost-effective units to install. Larger-sized units such as Ambassador, Monarch, Norman, and Utility cover more wall area per brick unit, requiring fewer joints to be tooled and more periodic movements made by the mason per square foot. For help in estimating the savings that you can attain by using our oversized brick on your next project, be sure to use our Oversized Brick Cost Calculator.
Contact us to start your next project using The Belden Brick Company's Oversized Brick.

Brochures | 3-Part CSI specifications | CAD details
04 21 13 - Brick Masonry
04 21 19 - Clay Tile Masonry
04 40 00 - Stone Assemblies
04 43 00 - Stone Masonry