architecture - engineering - construction
The Everglades Ten Thousand Islands National Wildlife Refuge Benefits from Xypex Waterproofing Technology
The Picayune Strand Restoration Project will restore wetlands in the Everglades' Picayune Strand by creating a natural and beneficial sheet-flow of water to the Ten Thousand Islands National Wildlife Refuge. The project includes 83 miles of earthen canal plugs, 227 miles of road removal, and the addition of 3 pump stations and spreader swales to aid in rehydration of the wetlands.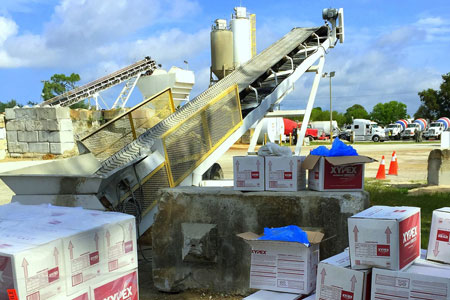 Now operational, the Merritt Pump Station transports water from the Merritt Canal into a spreader basin for release to the downstream restoration area. Soon after completion, hydrostatic pressure caused its pump rooms, located 20 feet below grade, to fill with up to 8 ft of water. To remedy the problem, SFWMD recommended a Xypex waterproofing repair materials due to the agency's prior success with the products.

Application procedures included patching of leaking tie holes with Xypex Patch 'n Plug, standard repair detail for the slab and wall interfaces followed by a two-coat application of Xypex Concentrate and Modified. The coating was applied in late 2015. "After 7-14 days, all 6 pump rooms were completely dry and remain dry to date," says Christy Krone with Xypex.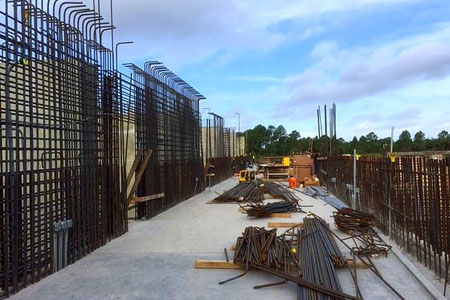 The Faka Union Pump Station had similar hydrostatic water pressure water intrusion issues. As with the Merritt Pump Station, Xypex Patch n' Plug was used to plug leaks and patch the tie holes while Xypex Concentrate and Modified were applied to the wall surfaces to waterproof the concrete

Due to the success of the waterproofing applications at the Merritt and Faka Union pump stations, both U.S. Army Environmental Command and South Florida Water Management District decided to specify Xypex crystalline waterproofing admixture for the concrete used in the construction of the Miller Pump Station as a preventative measure.

For other relevant searches, you might want to try: