architecture - engineering - construction
Tips To Build A Great Commercial Rooftop Deck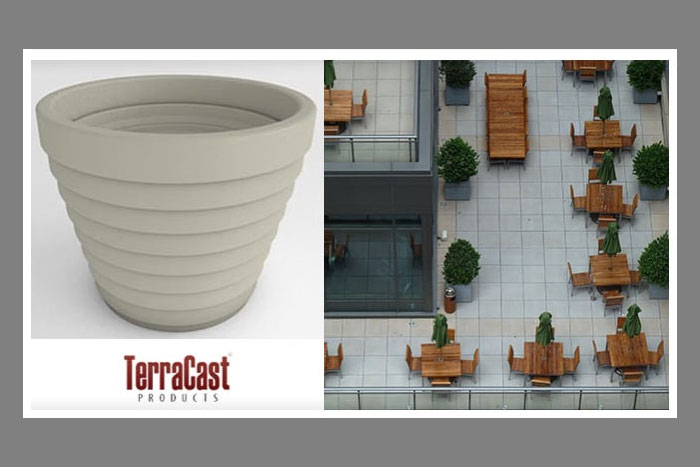 While rooftop decks can give you a bird's eye view of the surroundings, they can be much more than a break area. Rooftop decks can be used as co-working spaces, meeting rooms, entertainment zones, or all of the above. They are becoming popular features of office buildings, restaurants, and hotels due to the value they add to a property.

When planning a rooftop deck, it is essential to understand the critical steps involved in the process. Every detail matters when creating a rooftop deck that stands out, from the building materials to the choice of decor. Furthermore, designing a rooftop deck comes with its set of challenges. Before you start building, here are a few essential tips to keep in mind.

Building Materials
Choosing the right materials for your rooftop deck is crucial. Your roof is exposed to extreme weather conditions, so everything from the flooring to the furniture and decor should be able to withstand the detriments of changing seasons. PVC and composite decks are likely to get damaged from prolonged exposure to sun or rain. Engineered wood and concrete are suitable flooring materials for roof patios as they don't damage easily. Furthermore, they are easier to maintain and aren't costly.
Add Greenery
Plants have become an integral part of the urban decor and are a great way to make your commercial space attractive. They exude a natural feel and enhance the overall aesthetics of your commercial property without breaking the bank. If building a sustainable roof patio, consider placing shrubs and flowers in eco-friendly planters to accentuate its appeal. Synthetic grass is also an option as it provides excellent insulation and lowers maintenance costs. There are plenty of ways to add greenery to a rooftop deck, which offers various benefits like shade and ambiance.
Furniture Choice
Comfort should be your top priority if building a recreational space on your roof. Comfortable and lightweight furniture can help your employees and guests relax while they enjoy the scenic view. However, there are additional factors to consider when choosing rooftop furniture. Water-resistant furniture is your best bet for rooftop decks since they last longer and need less maintenance. Aluminum furniture is also an option as they are durable and lightweight. Furthermore, you will need storage for your furniture, so ensure to keep it sheltered when not in use.
Maintenance
Maintenance is vital to keep your rooftop deck in the best shape for years. Every rooftop deck needs some degree of upkeep, management, and accessibility. Make sure to have a dedicated team check for damage, leaks, or other issues that may arise. If your roof houses HVAC systems, maintaining this space becomes even more important as the cost of repair or replacement can be very high if any vents or pipelines get damaged.
Add Heating and Shade
Last but not least, invest in shades, firepits, or standing heaters to create a comfortable and welcoming space on your rooftop. No matter the time of day, the weather on roofs is excruciating without aid. If you plan to develop your roof into a recreational space for employees or customers, focus on making it comfortable. For summer days, umbrellas or a pergola can provide shade, whereas standing heaters or mobile fire pits can keep your guests warm in winter.
Final Take
Rooftop decks are a brilliant feature to have for relaxing outdoors on your commercial property. Now that you understand how to build a sustainable and attractive rooftop deck, you can rely on these tips to turn your idea into reality. However, it's important to note that working with the right materials and contractors is essential for the best results. If you are looking for eco-friendly planters, luminaires, and other site furnishings, TerraCast can help. Contact us today to learn more about our products or to get a quote!
@terracastpro #terracastpro #publicsafety #planters

For other relevant searches, you might want to try: