architecture - engineering - construction
Ultra-Clear Lead Free X-Ray Plate Glass from Ray-Bar Engineering Corporation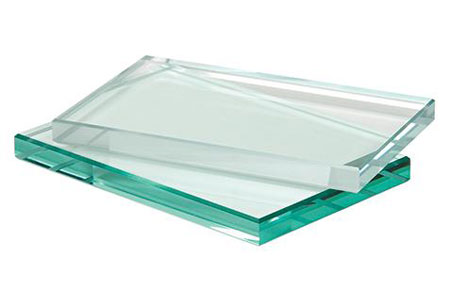 Ultra-Clear Lead Free X-Ray Plate Glass is available in standard compositions and assemblies. It provides 0.4mm, 0.8mm, 1.2mm and 1.6mm x-ray radiation protective lead equivalency up to 150 kVp.

Ray-Bar's crystal clear view Lead Free X-Ray Plate Glass provides low energy x-ray gamma shielding and excellent light transmission. It has a very low refractive index without any oxide discoloration or the yellow hue that is typical of most other types of x-ray glass available. Ray Bar's Lead Free X-Ray Plate Glass also avoids the darker green / blue colors of other so called "clear" heavy plate soda-lime glasses due to their iron oxide contents.

This exclusive Ray-Bar Protective Glass product is an ideal option for crystal clear dental or mammography window applications, and can also be configured for lower energy chiropractic or secondary scatter medical window uses. Contact us for more information and additional custom options.

This product is also available as X-Ray Safety Glass which meets ANSI Z.97.1 and CPSC 16 CFR 1201 Cat 2 requirements for impact resistance.

About Ray-Bar Engineering Corporation

Ray-Bar Engineering Corporation is a foremost leader in the design and manufacture of radiation protection materials, supplying the United States and global marketplace for over 70 years. Ray-Bar's reputation of prompt deliveries is achieved by maintaining perhaps the largest inventory of shielding materials in the U.S.

Our knowledge of custom requirements is kept in tune by our ongoing research, development, refinement, design, testing, building code compliance reviews, and installation of our products and materials on thousands of projects.

For other relevant searches, you might want to try: