architecture - engineering - construction
Unicel Architectural Now Offers Motion Sensor Operator for Vision Control IGUs with Integrated Louvers
Unicel Architectural Corp., manufacturer of Vision Control®, timber and aluminum curtain walls and skylight solutions, is pleased to announce the availability of new motion sensor operation technology for its award-winning Vision Control® advanced louvered glazing.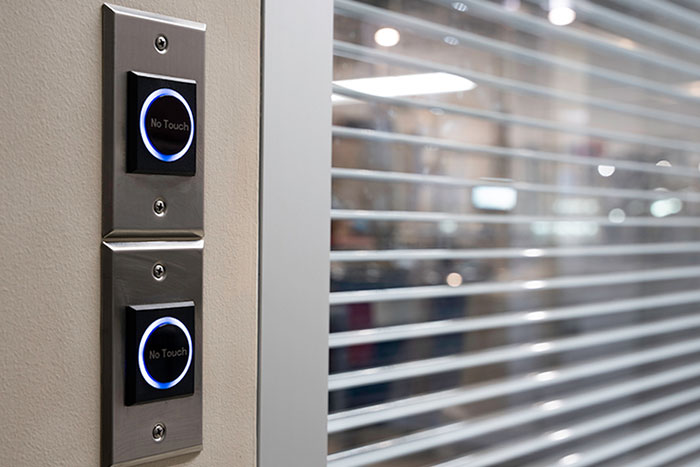 Hands-free technology is crucial for infection prevention and control and to reduce physical contact with otherwise high-touch surfaces in healthcare, education, commercial, and other settings. Less contact with potentially contaminated surfaces reduces the chance of direct or indirect healthcare-associated infections (HAIs).

"Infection control has never been more important, and touch-free technology has a huge role to play in helping reduce the transfer of patient organisms to healthcare staff and vulnerable patients," said Unicel Architectural Co-President Vincent Couturier. "Vision Control's motion sensor operator can help ensure the protection of healthcare workers,
patients, staff, and visitors from unwanted germs and organisms."

The new operator for Vision Control® is compliant with the Americans with Disabilities Act (ADA), which encourages the use of hands-free devices. The operator includes two sensors enabling easy and automatic louver operation, with one sensor activating the louvers' upward direction and the other activating the downward direction.

Momentary hovering above either of the sensors triggers the louvers to close in the desired direction. Continuous hovering triggers the louvers to tilt until the hand is removed from above the sensor, allowing for precise control of louver angles.

Vision Control® is an insulating glass unit with integrated cord-free louvers that provides maximum and maintenance-free control of privacy, heat, light and noise. It has proven particularly effective within health care facilities, with several major hospitals – including the Mount Sinai Medical Center, Boston Children's Hospital, and Cleveland Clinic Abu Dhabi – already using Vision Control to improve patient care and experiences.

@UnicelArch #UnicelArch #UnicelArchitectural #Aluminum #Glass #Louvers #Glazing #Skylights

For other relevant searches, you might want to try: