architecture - engineering - construction
Unicel's ViuLite Blinds-between-glass Product Offers Control Devices Treated with Sanitized® Antimicrobial Technology
ViuLite® SL20P and SL20S control mechanisms now come protected with Sanitized® hygiene function for healthcare facilities

Unicel Architectural, the leading manufacturer of vision and daylight control solutions, announced today that its ViuLite® SL20P and SL20S control devices now come treated with Sanitized® antimicrobial technology using silver ions. The Sanitized® antimicrobial treatment protects against odor-causing bacteria. ViuLite® is a privacy and shading solution comprised of a system of ScreenLine® blinds that are permanently sealed within a double-glazed cavity, which Unicel Architectural manufactures under license from Pellini SpA.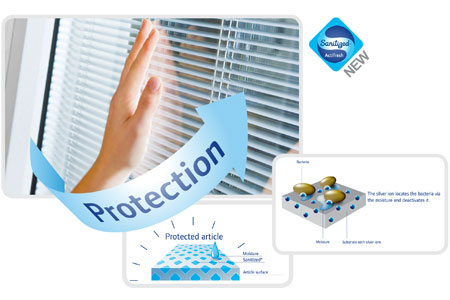 The Sanitized® patented antimicrobial treatment, using silver ions as active biocidal substance, included into ScreenLine® control devices, protects the treated material against odor-causing bacteria.
"Infection risks can cause health hazards that are detrimental to both patient recovery outcomes and healthcare facility costs," said Jean-François Couturier, CEO of Unicel Architectural. "Our ViuLite® anti-ligature knobs and tilt-and-raise slider control mechanisms can now help reduce the growth and spread of microorganisms that can be particularly problematic in any healthcare setting."

Sanitized® material protection contributes to a significant improvement in hygiene safety. The Sanitized® technology is added directly to products during the manufacturing process to provide permanent and continuous protection against microbes. This is especially important on surfaces that are frequently contaminated with germs and require ongoing protection between cleaning cycles.

Added Mr. Couturier: "The Sanitized® antimicrobial treatment on our operators is part of our ongoing mission to provide privacy and shading solutions that are functional, attractive and offer optimal cleanliness and peace of mind."

For other relevant searches, you might want to try: