architecture - engineering - construction
ViuLite Encapsulates Venetian Blinds Within Glass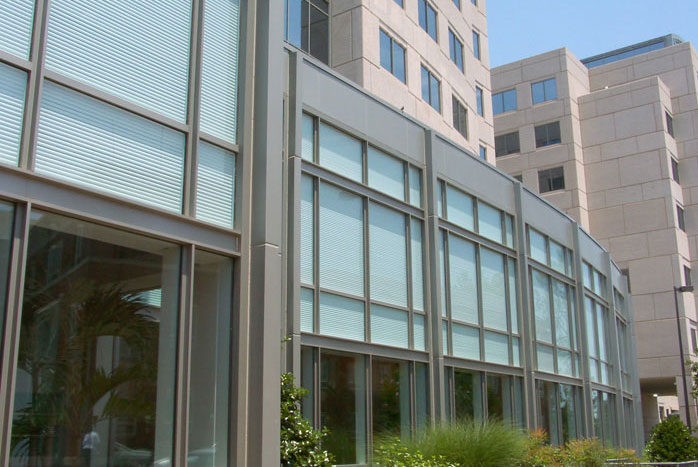 ViuLite™ encapsulates Venetian blinds within glass – also known as integrated blinds – for a maintenance-free privacy solution. Unicel is a licensed manufacturer of Pellini ScreenLine® products in North America, and the exclusive distributor for these in Canada.

The new ViuLite product combines Unicel's specialty glazing expertise with Pellini's ScreenLine market and technology leadership for integrated blinds.

ViuLite is a system of blinds that are permanently sealed within a double-glazed cavity for a completely dust-free and maintenance-free environment.

Key advantages of the ViuLite integrated blind system include:

Permanently sealed blinds for a dust-free, hygienic environment
Blinds can tilt and raise (tilt-only also available)
Can be controlled by a variety of manual or motorized mechanisms
Maintenance free; no cleaning required
Protected from damage, unlike exterior blinded systems
Enhanced sun shading features
Variable control of vision (the blinds can be angled such that vision is permitted from one area to another, but limited in the opposite direction)
Blinds are available in a choice of colors
Airspace can be as narrow as ¾" (20mm) to fit into tighter glass pocket depths
The system can be readily installed in exterior applications
Viulite is supported by Unicel's 45 year record of exemplary customer service.
@UnicelArch #UnicelArch #UnicelArchitectural #Aluminum #Glass #Louvers #Glazing #Skylights

For other relevant searches, you might want to try: