architecture - engineering - construction
Why Choose a Wooden Security Door?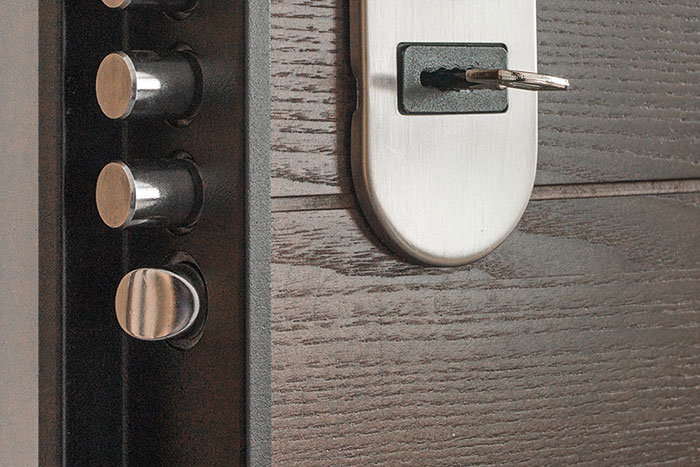 One of the most common entry points for unwanted guests is the front door. Therefore it is paramount that the door you choose will prevent intruders from breaking your premises. As intruders can swiftly break many standard doors, a wooden security door is a crucial investment for any business to keep both personnel and products safe from harm. Now we will look at why you should choose a wooden security door to increase the safety and security of your business.

The Advantages of Choosing a Wooden Security Door
A wooden security door provides the final line of defence against a threat to protect onsite staff. Wooden security doors are designed and manufactured to reduce the risk of injury should an attacker use extreme force or ballistic weapons to attempt to gain entry to the premises.
Wooden security doors can provide extensive benefits to add security to a business without compromising the look and feel of the site. The benefits include the following:
Customization in terms of style, thickness and windows
Eliminates the risk of injury: Ballistic-resistant, high-strength doors that will retain any bullets in the door structure. This prevents personnel from being injured.
Fiberglass core: To maintain optimal strength, the security doors are built with a fiberglass core.
Maintain aesthetics: These doors look like standard doors to those who are none-the-wiser, which means intruders are unlikely to be equipped to penetrate the security door.
Steel frame: These security doors are built with a steel frame and aluminum gear hinges to provide maximum strength.
Thickness customization to suit the business needs
Weatherproof: Although your main priority is most likely to prevent intruders, these security doors also provide protection against storms and adverse weather.
Wooden Security Doors at Armortex
Armortex supplies five proprietary wooden security doors. Each type of door has been designed to counter direct and lateral penetration and combat ricocheting. These doors can prevent bullet penetration by retaining them within the structure of the security door and, by doing so, reduces the probability of accidental or intentional injury.
This section will outline the five doors we provide in more detail.
Flush Wooden Security Doors
These simple doors are manufactured with Amrotex proprietary bullet-resistant armor to ensure excellent levels of protection.
Full Lite Security Doors
The full lite doors are designed with an almost full-length window for enhanced visibility whilst maintaining high levels of security.
Half Lite Wooden Security Doors
Designed with a rectangular viewing window for unrestricted observation of potential threats, this door is manufactured with high-grade ballistic-resistant glass and is secured in a neoprene setting block.
Slim Lite Wooden Security Doors
The slim lite design provides a restricted view of threats but is built with cold-rolled steel and a fiberglass core to ensure high ballistic protection.
View Lite Security Doors
To allow personnel to monitor threats from the safety of the protected side of the door, a ten-by-ten inch viewing window is set at head height in the panel. The window is made of bullet-resistant glazing, and the entire door provides outstanding protection levels.
For more information about any of the wooden security doors Armortex supplies or if you would like to ask any questions about a specific product, get in touch with us directly, and we'll be happy to help you.
@armortex #armortex #safety #security #bulletresistant #architect #remodel #windows

For other relevant searches, you might want to try: