architecture - engineering - construction
About Waterproof Laminate Shower & Bathroom Wall Panels & Kits
Waterproof Laminate Shower & Bathroom Wall Panels & Kits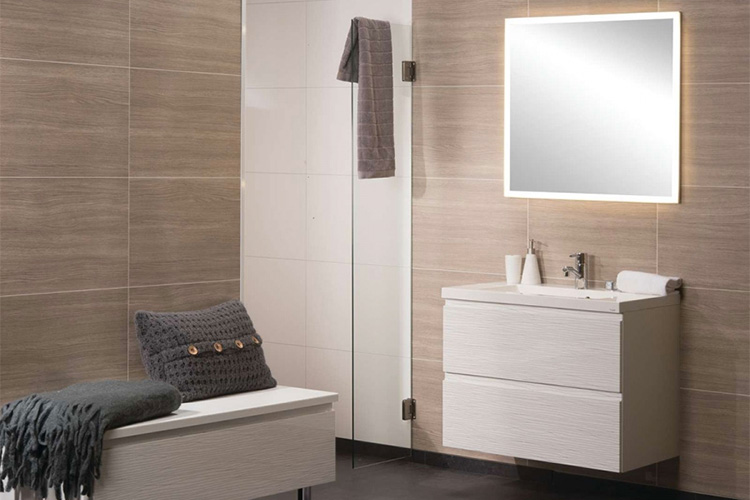 Eliminate the hassle of tile grout joints once and for all. These 100% waterproof laminate bathroom and shower wall panels not only come in high-fashion styles like transitional, contemporary, modern farmhouse and shabby chic designs – but are simple for a DIY homeowner or contractor to install who has never worked with the material before. This product has a lifetime warranty and was invented 40 years ago.
'Mix and match' high gloss or matte finish wall panels for a contemporary shower, bathtub, bathroom walls or kitchen backsplash. You'll get durable, 3/8" thick waterproof bathroom wall paneling with a lifetime guarantee. Don't put up with ugly,bathtub and shower panels (or a moldy tile shower or tub) ever again. The "No Tile, Tile Shower" is here.
Benefits of Laminate DIY Bathroom and Shower Wall Panels
The 'No Tile, Tile Wall'
If you love tile, but hate grout, you're not alone. With laminate wall panels you'll get the benefit of the look of a tile wall without worrying about dirty grout joints. These bathtub and shower wall panels have a visible 'faux tile joint' which are made of high-pressure laminate – so you won't be scrubbing joints any more.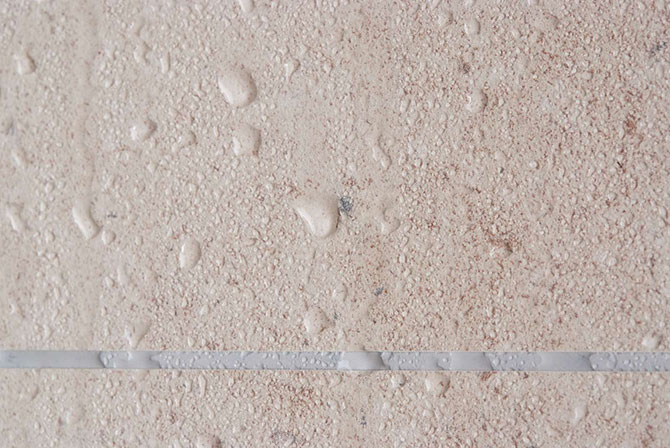 So simple to clean you can throw out your scrub brush
These waterproof bathroom wall panels can be cleaned with warm water and a clean cloth – or use a non-abrasive detergent. Throw away your tile scrub brush - FOREVER.
Large 'tile' designs for a contemporary look
If you have old 4" x 4" tiles in your shower, tub alcove or bathroom walls you know how dated they are. Using laminate shower panels you can go for modern large-format faux tile designs in 24" x 12", 24" x 16", 24" x 24" and 12" x 16" sizes.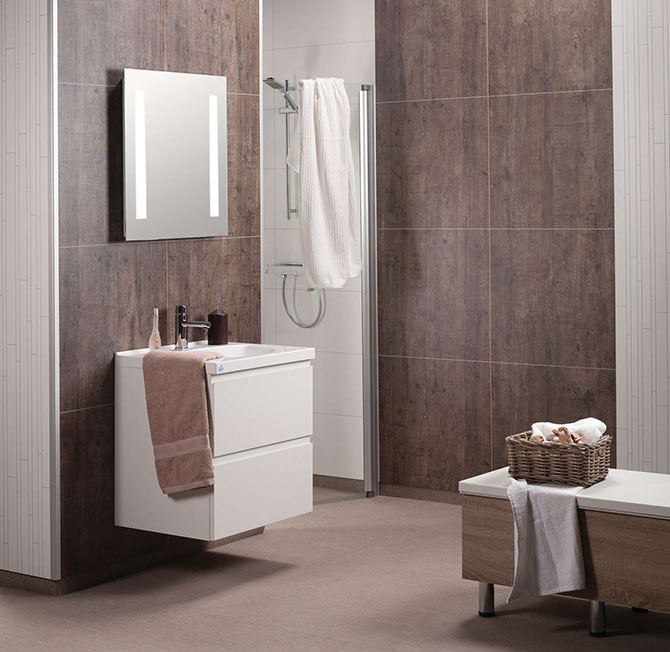 Design styles which fit today's bathrooms
Don't settle for shower panels which look fake, behind the times and are made of a cheap plastic materials. With 26 different colors, matte and gloss finishes and patterns you can create a modern minimalist, shabby chic, modern farmhouse, contemporary high-gloss, traditional or transitional look. High style and grout free wall panels are not mutually exclusive.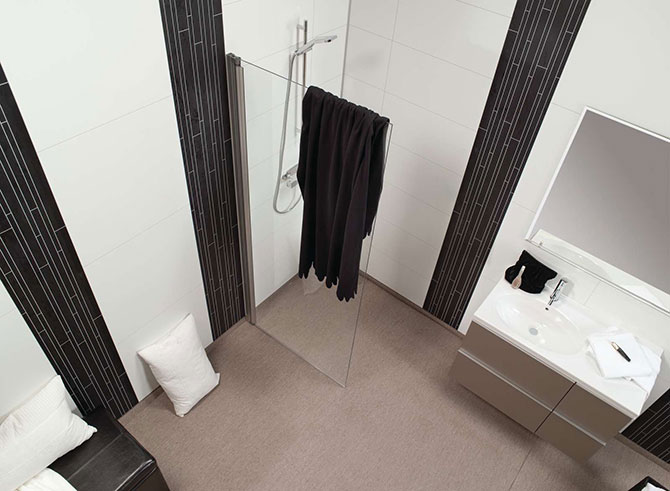 Multiple 'looks' to fit your individual uniqueness
Whether you want bathtub or shower panel with a subway tile look (in our Modern Farmhouse Collection), bathroom wall panels with a Modern Minimalist vibe (using our Cracked Cement pattern), or a spa bathroom feel with our matte finish 'Oasis Collection' laminate wall panels, we'll have you covered (literally).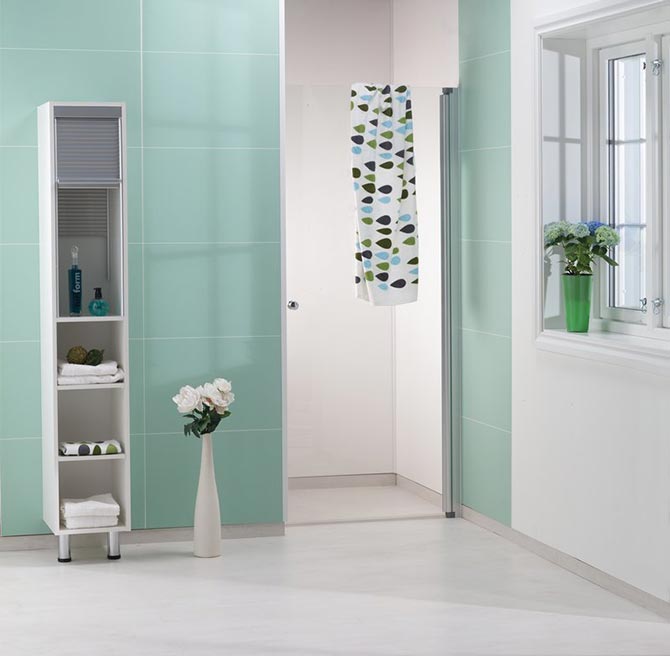 Prepackaged DIY shower and tub wall surround kits
There's no need to run around town the find the right adhesives to make sure your shower panels are waterproofed correctly. Everything you need – including trim profiles, adhesives, wipes and screws will be included in your DIY wall panel kit.
Save money and effort on installation
These shower panels save money during installation – and over the lifetime you own your home or business. First, you don't need a separate wall backer board (they are installed directly to plywood, OSB (Oriented Strand Board) or wood strips attached to your studs). Second, you'll eliminate the time, hassle and costs of grout repair company fixing dirty, moldy or grout joints for the life of your home.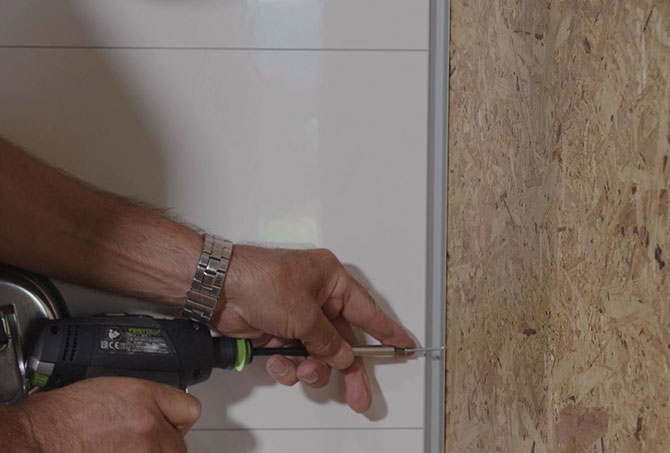 Hygenic for your family
With no mold build-up you don't need to be concerned about your family's health with these shower panels.

DIY friendly
Getting a contractor to install a tile wall or wall panels can be like finding a needle in a haystack. These DIY wall panels are 100% waterproof and click together like a wood flooring system. They're simple to install whether you're a first-time DIY homeowner or a contractor. Since they come in 2' wide sizes and only weight 26 lbs., they're simple for one person to install (no bulky wall panels to nick up your walls and staircase as you try to get them into your second floor bathroom). If you're not a DIY'er ask about our network of bathroom wall paneling installers.
Free shipping
with our nationwide supply network you'll get your bathroom, shower and tub wall kit delivered directly to your home without extra transportation fees.
Get free design help from our wall panel experts
Since Innovate Building Solutions is not only an experienced nationwide wholesaler of wall panels and shower bases– but also an authorized installer (with a network of installing dealers)- we can help you through any design, installation or construction questions. We can also help you choose the best shower pan and accessories for your waterproof shower panels.

09380 - Cut Natural Stone Tile
09700 - Wall Finishes
10820 - Bath Accessories
09 70 00 - Wall Finishes
10 28 16 - Bath Accessories
10 28 16.13 - Residential Bath Accessories
22 41 19 - Residential Bathtubs
22 41 23 - Residential Showers
22 42 19 - Commercial Bathtubs