architecture - engineering - construction
Accuride Light-Duty Linear Friction Guide System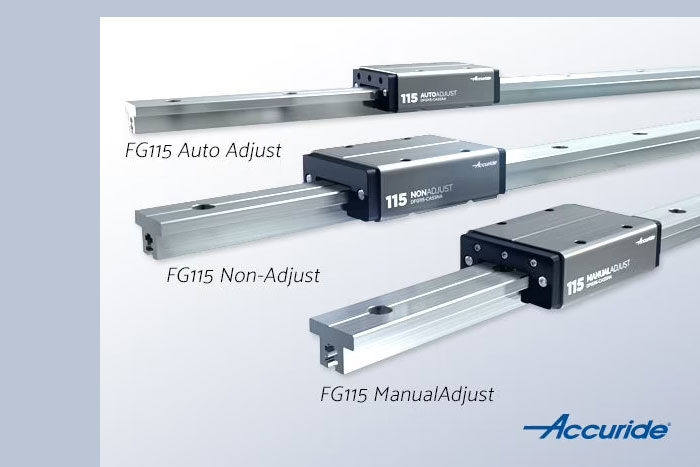 A bold yet versatile movement solution, the FG115 uses a self-lubricating carriage and rail to bring motion to your designs—rather than ball bearings in traditional slides and linear track systems.

With multiple adjust options (Auto, Non, and Manual) as well as corrosion-resistant aluminum, this friction guide can handle any task and endure the harshest environments.

Supports loads up to 4,000N (900 lbf.)


Aluminum track available in two lengths: 1 meter or 2 meters.


For additional technical information see below
Like the 115RC, the FG115's friction-guide rails can be cut down or butted together to meet a customized length for industrial machinery and automation.
Providing quiet and vibration-resistant motion, the FG115 is an optimal solution in automated and other machine applications.
@accurideus #accurideus #accuride #drawerslides #accurideslides

For other relevant searches, you might want to try: