architecture - engineering - construction
About Custom metals
Brochures
Custom metals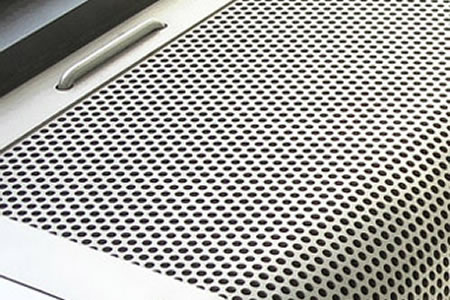 For more than a century, Coco Architectural Grilles & Metalcraft has perfected the art of custom metal fabrication. While honoring time-proven techniques, our metalwork professionals also works with the most advanced technology available. As a result, we are able to craft just about any metal product to cater to just about any customer need.
Custom Metal Fabrication Products
If you can design it, we can fabricate it. Our largest subspecialties include stainless steel fabrication, specialized laser and waterjet cutting services, and custom metal corner guards. Our experience and equipment, however, gives us almost unlimited possibilites for any of your metalwork custom orders.
convector enclosures
wall panels
kick plates
desks, tables
consoles
handles & pulls
headers & jambs
ornamental trim
access doors
railings
cladding
brake formed profiles
extrusions
louvers
tree grates
signage
retail displays
column covers
trench boxes
precision sheet metal
corner guards
Our custom products come in a variety of metals including:
Aluminum
Brass,
Bronze
Stainless Steel
Steel
05 58 19 - Heating/Cooling Unit Covers
05 70 00 - Decorative Metal
08 31 00 - Access Doors and Panels
08 31 16 - Access Panels and Frames
08 95 00 - Vents
08 95 16 - Wall Vents
09 54 33 - Decorative Panel Ceilings
10 82 00 - Grilles and Screens
10 82 23 - Interior Grilles and Screens
23 30 00 - HVAC Air Distribution
23 37 00 - Air Outlets and Inlets